Top 15 Most Popular Podcasts On Spotify To Listen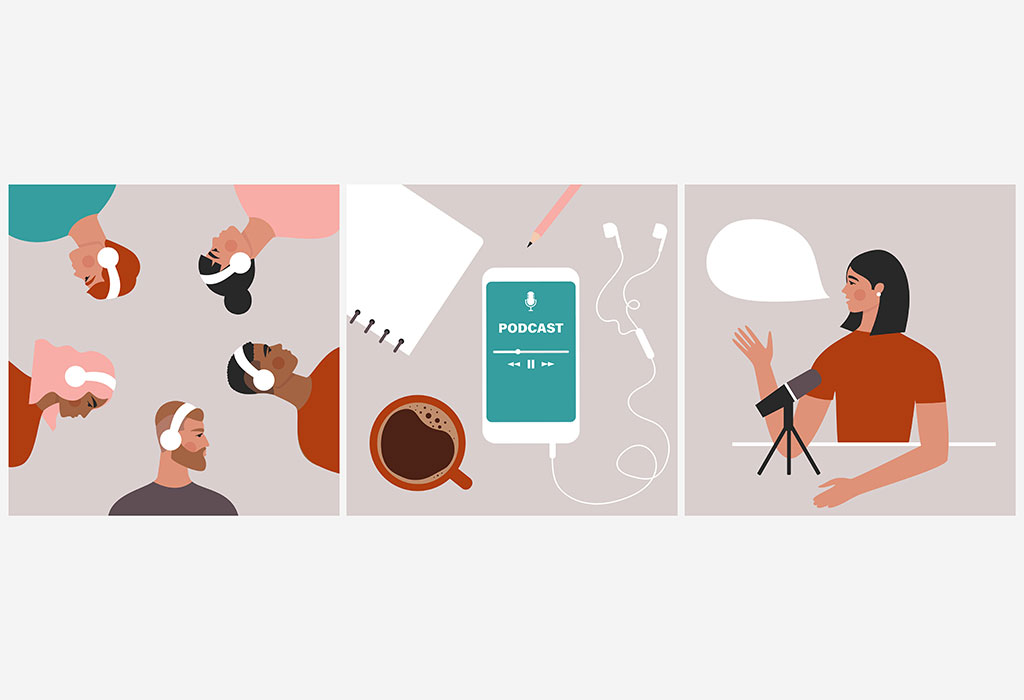 In this Article
Without any visuals, you might wonder why people would hold their interest for so long to hear someone talk and discuss a range of topics – you will be surprised how hooked you get to these podcasts because of their diversity. Spotify is one of the leading platforms in today's world. Many interesting podcasts on Spotify on culture, sex, money games, investigative storytelling, and celebrity gossip are gaining popularity by the day!
Best Podcasts On Spotify
Spotify is a goldmine of the world's best podcasts by influential people who share stories and experiences on a diverse range of topics most likely to interest the general public. Spotify has been extremely successful in this field, so much so that it has conjured up a podcasting production company and curated a solely exclusive series on Spotify called – "Spotify originals." This range of famous podcasts on Spotify is a mixed collection of both originals on the platforms and iconic podcasts you might find on another platform. You can find some of the best crime podcasts on Spotify by some of the most successful sensations of this format or iconic ones from the past that made a name for themselves. Let us wade through 15 of the most popular podcasts on Spotify that you should not miss if you truly want to experience excellent content.
1. Therapy For Black Girls
With a soothing voice, the podcast's topic makes it one of the best motivational podcasts on Spotify. It is just like being within your own space and listening to a calming therapy session that uplifts you and broadens the horizons of your mental peace. Play this when you want to loosen up a bit and soak in as much expert opinion as you can. You can search through the list of episodes and pick one in tangent with your current mood.
2. The Gold Digger Podcast
How your careers turn out has a lot to do with your attitude, hard work, and fate. It is never a bad idea to get as many tips as you can to ensure that your life turns out as close to your plans as possible. Jenna Kutcher nails her podcast with a happy vibe to give you all the helpful tips and tricks you need to know about productivity, money matters, and how you set your goals to achieve your milestones. You would definitely want to jot down some of the advice she gives; they just might come in handy!
3. Stuff Mom Never Told You
Spotify has upped its game with a diverse range of content lined up in its podcast category. From funny podcasts on Spotify to informative ones – they have it all. This title comes under the one where you are informed and taught about a range of things that you should know as a woman, but your mom never really explained how you could have handled it. Anne Samantha hosts this show, and she does a brilliant job in coaching you on the real-life stuff like the effect of birth control on your sex drive, the role of gender in the disparities you witness in wages – everything that a woman should be aware of.
4. You're Dead To Me
History might sound too long and boring, but you will be surprised to know how you will find interesting podcasts on Spotify for this category that turn out to be a lot more fun than you imagined. Hosted by Greg Jenner, who decided to make history podcasts for adults, its success has made it march right into its second season. From the Spartans to Mansa Musa to Boudica to pirate Blackbeard – Jenner is joined by a fellow comedian and another historian to entertain and inform at the same time.
5. Soul Music
Music feeds the soul in the most fulfilling way. There is no replacement for music. This podcast series banks exactly on the belief that music has immense power to heal. Each episode in this series picks up a song and dissects it to discuss how it helped influence a famous or not-so-famous person. The impact and connections are smeared with emotions only because of a song. We bet you won't get enough of it!
6. Reply- All
The modern age is all about the internet. But with the perks – comes a horde of the unwanted and alarming functions of the internet that you should be made aware of. This is a tech podcast, but it is not boring at all as PJ Vogt and Alex Goldman – the hosts of the show analyze and discuss a lot of things that one doesn't dig deeper in the content of the internet – from memes to pop culture content to scammers to how far Facebook can go to invade into your privacy – you get to know it all.
7. Why Won't You Date Me
How many of us have asked this question to ourselves? Love remains one of the most complicated feelings, and many of us are yet to find it. Nicole Byer comes from a similar place, and with not finding the one for her, she builds her podcast around it. She has already found success on Netflix with her hit comedy show – Nailed it. Now she wades through topics like dry -spells, green card marriage settings, and disastrous modern-day dating failures. Her touch of comedy is persistent throughout…
8. Terrible, Thanks For Asking
Reality will hit too close to home when you hear this podcast because it's all about being raw and real. We are all used to responding with "I am okay" when someone asks how we are doing on any given day. Host Nora McInerny, who is also an author, digs deeper into what reality is. Exploring how people feel and making them talk about it. This podcast can get a real sad but is also reassuringly real.
9. This Is Love
Everyone's ever-favorite topic to hear about – Phoebe Judge ensures that you have as much fun listening to this podcast as you did when you heard Criminal, which the same makers curated. It is a delightful and impactful podcast, as you get to hear some real love stories. Whether you are in love, have been in love, or never at all, it's a beautiful set of stories to listen to…
10. Adulting
No matter what stage of your adult life you are in, you will always find something that throws you off your game and completely confuses you at the ludicrous logic it holds. Michelle Buteau and Jordan Carlos do an excellent job holding your hand without being physically present as they take you on this utterly frustrating and sometimes rewarding joyride of Adulting. They make it sound like a journey as they discuss the real struggle of an adult-like and all the complexities that come with it.
11. Call Your Girlfriend
The term girlfriend here is about two long-distance best friends Ann Friedman and Aminatou Sou – who discuss a range of topics right from the recent happening around the world to cultural events to topics as random as books, patriarchy, and even sex – everything that two best girlfriends would be talking about and that is what helps in keeping this conversational podcast so real and engaging.
12. Good Night Stories For Rebel Girl – For Present And Future Feminists
Melinda Gates and Jody Kantor make this show a real delight as they honor and let the world know about some incredible women who did wonderful jobs in the world. They talk about women who made a difference and stood as a testament to how strong women and potential feminists should go about life. These stories of prominent women are truly inspiring.
13. Sleep With Me – A Podcast For Insomniacs
Drew Ackerman tries to be helpful by sharing stories that might help those who have trouble falling asleep. The host tries to help people like these to feel less restless and alone. The idea is to help them fall asleep as they listen to the episodes with that intention.
14. The Michelle Obama Podcast
Michelle Obama is a revolution in herself. She has never been hidden by the presidential run of her husband Barack Obama and is a strong woman who has always had her voice, done wonders, and continues to do so in the world. With many life experiences, she comes with a podcast that offers a lot of wisdom, is funny, kind, helpful, and extremely compassionate.
15. Safe For Work
You have often been told how enjoying your job is a myth. Liz Dolan and Rico Gagliano are the hosts of a show that discusses all those tough scenarios at work, and they come up with humorous and wise advice on how to tackle it all. Be it a burnout situation or even when you are just too exhausted, and you can't deal with your job anymore – they have a lot of good advice to give.
Podcasts are one of the most lucrative ways in today's generation to unwind, and you are sure to find your kind of content in this interesting Spotify line-up.
Also Read:
Best Weight Loss Apps
Best Parental Control Apps
Apps to Use for Sleeping Better
?>