Top 10 Poems About Hate to Appease Your Inner Turmoil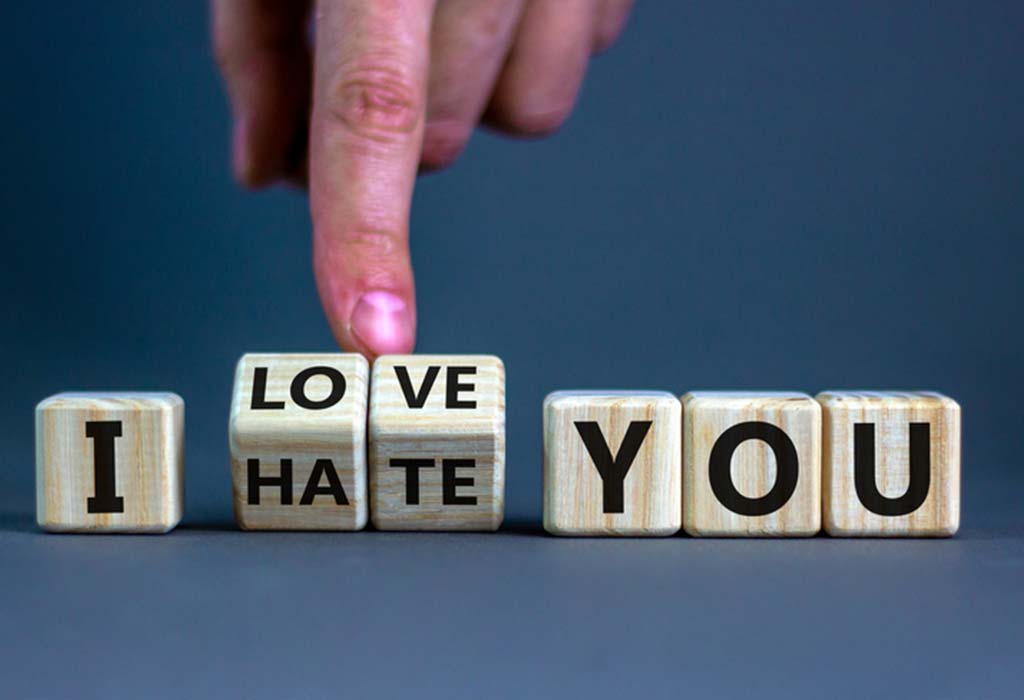 Poems are so important in this day and age because a good poem can draw people in and take them on an emotional journey. Poetry has always given us a glimpse into the poet's heart and brings more understanding towards those around us. It has a way of helping us learn different ways of thinking and new ways to see the world from the poet's perspective.
One can even argue that poetry can act as a counselor to some. When going through emotional distress, reading poetry that resonates with how you are feeling in that moment can result in a slight sense of comfort. Knowing that you are not alone and that there is someone out there who understands as they have been through it can be that little thing that helps you pull through.
Anger and hate are two examples of this. There are many different reasons why people hate one another, some understandable, and some not. No matter how justified our anger is, it is undeniable that holding onto anger can result in many bad things happening. When anger and hate towards others are not dealt with appropriately, it can turn even the kindest person unpleasant and violent. Reading poetry on hate could be just what you need to help you through the emotions and find the closure you need to move on and get peace from those resolved feelings.
Famous Poems About Hate to Let Your Feelings Out in the Form of Verse
Hate is an emotion that can get completely out of control if left unchecked. With so much bitterness residing in someone's heart, things can go from bad to worse. If you want to find peace and let go of the negative emotion of hate, poetry may be the way to go. With these poems, you will be able to relate to and identify the different aspects of your emotions and begin your journey to letting go:
1. Hate
This poem by Robert William Service is about the poet being on the receiving end of bitter hatred from someone and what it was like living in fear of the threats made by his hater. Eventually, Robert experiences freedom when his hater dies. This poem is thought-provoking and will cause the reader to pause and wonder if hating others is really worth it, as we want people to mourn us and not celebrate our passing when we are gone.
I had a bitter enemy,
His heart to hate he gave,
And when I died, he swore that he
Would dance upon my grave;
That he would leap and laugh because
A livid corpse was I,
And that's the reason why I was
In no great haste to die.
And then- such is the quirk of fate,
One day with joy, I read,
Despite his vitalizing hate
My enemy was dead.
Maybe the poison in his heart
Had helped to haste his doom:
He was not spared till I depart
To spit upon my tomb.
The other day I chanced to go
To where he lies alone.
Tis easy to forgive a foe
When he is dead and gone…
Poor devil! Now his day is done,
(Though bright it was and brave)
Yet I am happy there is none
To dance upon my grave.
2. Never Say That Word
This poem by Kevin T. Pearson reminds us of how serious the word "Hate" is and how we should not use it lightly. This poem is a great reminder that though words may seem small and insignificant, they can have a long-lasting effect on those on the receiving end.
It is a small word
With a big bite,
The worst ever heard;
it is just not polite.
If you could hold it,
It would feel like a ton.
Beware not to use it;
it hurts, even in fun.
It never feels nice.
It should never be heard.
Please take my advice
and use another word.
You know how it feels
When someone says it to you.
It takes forever to heal,
Even though it's not true.
You must not forget.
Never make that mistake.
You will live with regret
if you use the word HATE.
3. Hate is Only One of Many Responses
Frank O'Hara writes about how hate is only one of the ways that we can respond to something. This poem is food for thought as it causes people to think about if it is worth feeling something like hate. To bring the image to life even better, Frank compares hate to filth, unkindness, and meanness and encourages others to react differently, or as he does, with a smile.
Hate is only one of many responses
true, hurt, and hate go hand in hand
but why be afraid of hate? It is only there
Think of filth; is it really awesome
Neither is hate
Don't be shy of unkindness, either
It's cleansing and allows you to be direct
Like an arrow that feels something
Out and out meanness too, lets love, breathe
You don't have to fight off getting in too deep
You can always get out if you're not too scared.
An ounce of prevention's enough
to poison the heart,
Don't think of others
Until you have thought of yourself, are true
All of these things, if you feel them
Will be graced by a certain reluctance
and turn into gold
If felt by me, will be smilingly deflected
by your mysterious concern.
4. To My Enemy
Lucy Maud Montgomery has a different view on hate, and instead of seeing it as something negative, she writes about how she was instead motivated to be better by fear of the person who hated her.
Let those who will of friendship sing,
And to its guerdon grateful be,
But I a lyric garland bring
To crown thee, O, mine enemy!
Thanks, endless thanks, to thee I owe
For that my lifelong journey through
Thine honest hate has done for me
What love perchance had failed to do.
I had not scaled such weary heights
But that I held thy scorn in fear,
And never keenest lure might match
The subtle goading of thy sneer.
Thine anger struck from me a fire
That purged all dull content away,
Our mortal strife to me has been
Unflagging spur from day to day.
And thus, while all the world may laud
The gifts of love and loyalty,
I lay my meed of gratitude
Before thy feet, mine enemy!
5. Sonnet Xlviii: Cupid, I Hate Thee
Michael Drayton was one of the most loved poets during the Elizabethan age, but like most, he was not recognized until after his death. This poem is about how he hates cupid and all the troubles caused by cupid's bow.
Cupid, I hate thee, which I'd have thee know;
A naked starveling ever may'st thou be.
Poor rogue, go pawn thy fascia and thy bow
For some few rags wherewith to cover thee.
Or, if thou'lt not, thy archery forbear,
To some base rustic, do thyself prefer,
And when corn's sown or grown into the ear
Practice thy quiver and turn crow-keeper.
Or, being blind, as fittest for the trade,
Go hire thyself some bungling harper's boy;
They that are blind are often minstrels made;
So may'st thou live, to thy fair mother's joy,
That whilst with Mars, she holdeth her old way.
Thou, her blind son, may'st sit by them and play.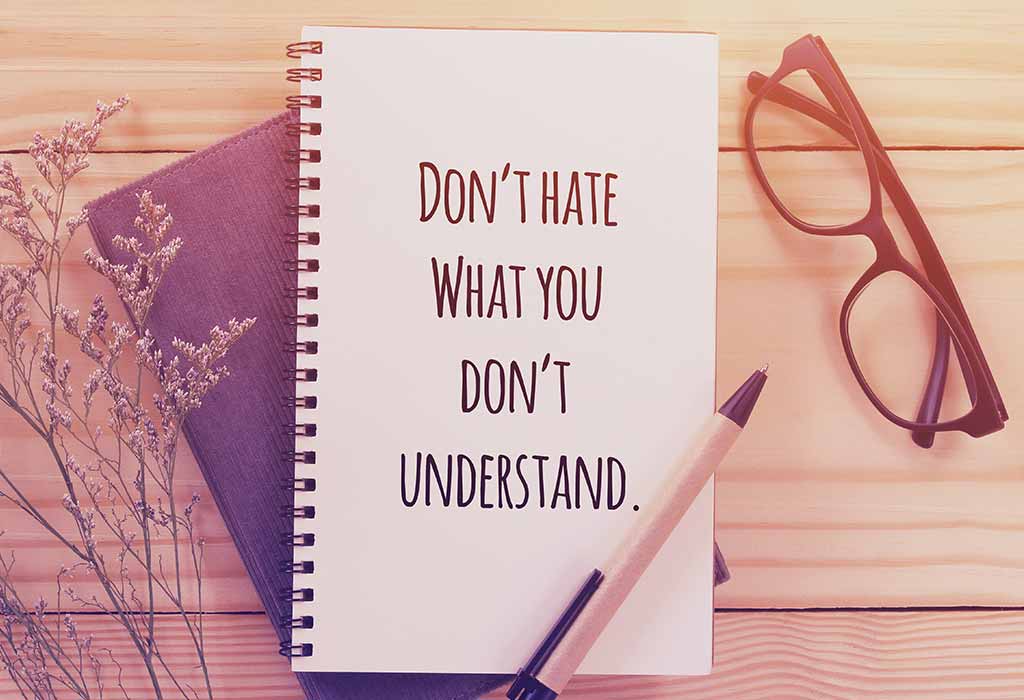 6. The Hate That I Hate
If you have ever struggled against the feeling of hate, this poem is for you. It speaks to the hearts of those who have experienced a change in their characters due to hate. In this soulful poem, we journey with Adalie Hettie in hating the hate that we feel.
I hate the hate that resides in me now
I hate the hate that is so heavy it weighs me down
I hate the hate that keeps my emotions tightly wound
I hate the hate that charges my wall
I hate the hate that lies to strengthen my fall
I hate the hate that has me in chains
I hate the hate that courses through my veins
I hate the hate that is a shadow at my side
I hate the hate that has stolen my mind
I hate the hate that blinds me from the stars
I hate the hate that has created my war
I hate the hate that has stolen my grace
My scarlet letter written all over my face.
7. Love to Hate And Hate to Love
While it is true that there are many reasons that a person can hate someone, one of the most common reasons for people to feel hate is when they have been betrayed in a relationship. Anita Clark has beautifully put these feelings into words, making this the "I hate you poem" you need if you are going through something similar.
Am I sick cos I hate to hate you,
You made me hate you,
Let myself hate you,
When it's all your fault,
… Cos you made me love you,
yeah you made me hate to love you,
Now I hate myself.
So twist through time,
If you ever look back…
Admit you used me like the other damn jacks!
So all that time you were lying?
All that time, I was a fool?
Now this time I lay dying,
Drowning in this apathy pool,
These salted tears the gullible shed,
Well, I've shed mine,
With guilt and dread,
Hear the voices,
Conscience in my head,
Now I can't trust it,
My conscience's dead.
Bittersweet, bittersweet tears run down,
All that time, I choked, I drowned,
I bled these thoughts again and again,
In my mind again, and again…
8. And 2Morrow
The world is certainly an unfair place. If you have experienced difficulties and pain simply trying to accomplish your dreams, it can leave you with a sense of hate towards society. Tupac Shakur has a poem that will resonate within the hearts of those who feel this way but are determined to overcome this feeling and rise again to try.
Today is filled with anger
Fuelled with hidden hate
Scared of being outcast
Afraid of common fate.
Today is built on tragedies
Which no one wants 2 face
Nightmares 2 humanities
And morally disgraced
Tonight is filled with rage
Violence in the air
Children bred with ruthlessness
Because no one at home cares
Tonight I lay my head down
But the pressure never stops
Gnawing at my sanity
Content when I am dropped
But 2morrow I change
A chance 2 build anew
Built on spirit intent of heart
and ideals based on truth.
And tomorrow I wake with second wind
And strong because of pride
2 know I fought with all my heart 2 keep
My dream alive.
9. Hate
While everyone feels hate to a certain degree, not many can put this dreaded feeling into words, and Gidraf Mwangi can. This short hate poem will resonate with you as it is filled with beautiful imagery that brings these feelings to life.
A choke on the river of joy
A berg in the sea of happiness
Hail in a shower of affection
Hurtling and hurting the heart
A feeling of utter loath
A taste of bile in the mouth
Fanned fires of internal malevolence
Flaming brands spewing black
An emotional roar of indignation
A mental synapse of misery
Bloody crucible of anger
Bleeding profuse profanities
An antithesis to all things loveable
Anti-climax to lovely pleasantries
Mercurial effort dislodging fun
Mind-boggling evil splash
Vile!
10. I Hate
Life is not easy, and as we grow and experience more hardships and betrayals in life, it can turn us into hard people who hate pretty much everything. Dama Tristeza writes about just this and about how there is so much to hate.
I hate,
Hate that I can't trust
I hate
Hate that I must lie because they'd rather believe I'm fine.
I hate,
Hate who I've been
I hate,
Hate to make decisions
I hate,
Hate that I can't hate those I should.
I hate,
Hate my life.
I hate,
Hate that I can't die.
I hate,
Hate to live in fear and hate.
I hate,
Hate my uncertainty.
I hate,
Hate the lies people tell me.
I hate,
Hate that, I believe.
I hate,
Hate those that wish their lives were mine.
I hate,
Hate all emotion that's mine.
I hate,
Hate that I need others.
I hate,
Hate my own d*mn incompetence.
I hate,
Hate that there's so much to hate.
Poetry is more than just rhyming words. It is a way to express themselves and cause others to feel what they felt by using words woven together beautifully. Emotions like love, hate, pain, sorrow, and joy can be stirred up in a reader when expressed creatively in words, through illustrations, likening, and descriptions. A poet's most remarkable talent is to stir the imagination and emotions of a reader. If you are going through something that is causing you to feel resentment, bitterness, or hate, the best way to work through your emotions is through poetry. Being able to relate to someone else and knowing that you are not alone in experiencing such feelings can be the first step in healing.
If you still cannot let go of your feelings of hate, seek help from a professional. Getting the right help will make a huge difference in whether you can overcome these feelings. A professional will be able to offer you the right guidance through this challenging journey. With time and patience, some good poetry, and dedication, you will be able to overcome any negative feelings of hate and find your peace. As you slowly let go of your hate, you will understand the futility of the feelings and learn to appreciate these poems from an entirely new perspective.
Also Read:
Beautiful Love Poems for Wife
Heart Melting Love Poems for Husband
Beautiful Birthday Poems to Surprise Your Wife