Top 10 Indian Origin CEOs Who Are Ruling the World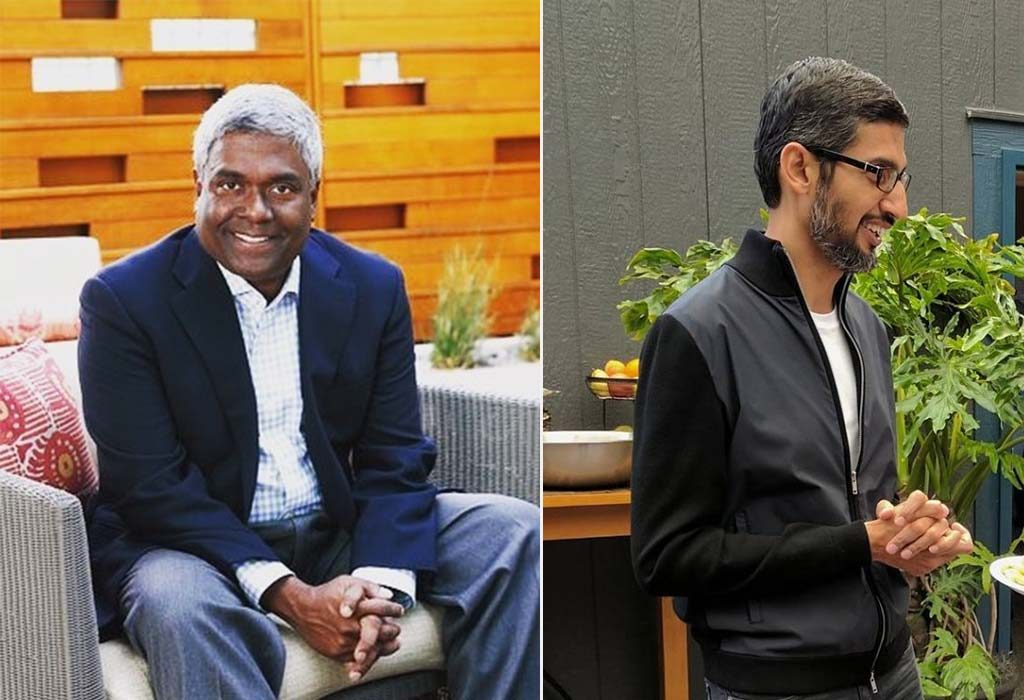 In this Article
Indians have been playing a pivotal role in changing the way technology works and have been pioneering the global landscape for decades. Two of the world's largest technology companies are also spearheaded by Indian-origin CEOs and there are a lot more names to be added to that list.
If you're still curious, we talk more about them below. Read about these CEOs of worldwide tech giants and how they made a dent in the universe.
10 Highest Paid Indian CEOs in the World
Becoming the leaders of the world's most influential companies and playing a vital role in their growths is no easy task. If you thought some of the world's best CEOs were internationals, you'd be surprised to hear many names hailing from India. Here is a list of the top ten highest paid Indian CEOs in the world.
1. Sundar Pichai
Sundar Pichai was appointed as the CEO of Google on August 10, 2015. He hails from IIT Kharagpur and has completed his MBA at Wharton University where he was awarded the titles – Siebel Scholar and Palmer Scholar, respectively. He played a key role in the launch and development of the Google Chrome Web browser and was formerly the product head for projects related to Google Maps, Android, and Google Drive, making him an Indian CEO of big companies.
2. Shantanu Narayen
Shantanu Narayen is presently an Indian American executive and the chairman and CEO of Adobe Systems, Inc. In 2005, he became the president and chief operating officer of this company and later went on to take the role of a CEO. He is also the receiver of the Padma Shri Award which was given to him in 2019 and is one of Indian's highest civilian honours. Born on May 27, 1962, he hails from Hyderabad, Telangana, and did his Bachelor's Degree in Electronics and Communication Engineering from the University College of Engineering, Osmania University, India. He also holds an MBA from the University of California, Berkeley and a master's degree in Computer Science from Bowling Green State University, Ohio. His career first began at Apple and from there he collaborated on various projects for Silicon Graphics, co-founding a digital photo sharing company known as Pictra, Inc., afterwards. He was also appointed as a member of the Management Advisory Board which was under Barack Obama by the man himself. Under his leadership, Adobe soon went on to become a Fortune 500 Company by 2018.
3. Satya Nadella
Satya Nadella comes from Hyderabad, Telangana and is presently the CEO of Microsoft. He was appointed on February 4, 2014, and quickly gained popularity as a leader afterwards. He did his Bachelor's Degree in Engineering and specialised in Electronics and Communication from Manipal Institute of Technology. He also has a masters degree in Computer Science which he received from the University of Wisconsin, Milwaukee and in addition, an MBA from the University of Chicago Booth School of Business. Before joining Microsoft, he was a technology staff member at Sun Microsystems, making him an influential Indian CEO in foreign companies.
4. Sanjay Kumar Jha
Sanjay Kumar Jha is now a well-known name in the semiconductor foundry business. He first started off as the Chief Operating Officer of Qualcomm and later became the Chief Executive Officer of Motorola Mobility. He has a PhD in electronics engineering from the University of Strathclyde, Scotland and he comes from Bihar, India. His previous stint was working as the CEO of Global Foundries, one of the world's largest semiconductor foundries headquartered in Santa Clara, California, United States.
5. George Kurian
George Kurian holds a Bachelor's of Science Degree in Electrical Engineering from Princeton University, and an MBA from Stanford University's Graduate School of Business. He graduated summa cum laude and as an Arjay Miller Scholar from both of these places respectively. His first stint started at Oracle in 1996 where he worked in the product management and development departments. Later, he became the Senior Vice President of Oracle's server technologies Division which grew the fastest in the business under his guidance and support.
He was also the backbone in the development and delivery of projects such as the Oracle Database, Oracle Fusion Middleware, ERP, CRM, and supply chain management solutions. He then went on to become the Vice President and General Manager of the division responsible for Application Networking and Switching Technology at Cisco Systems. In June 2015, he officially became the CEO and president of a leading storage and data management company called NetApp, making him one of the top Indian CEO of international companies.
6. Nikesh Arora
Nikesh Arora is the new CEO of Palo Alto Networks since June 1, 2018. Born in Ghaziabad, Uttar Pradesh, India, he graduated from IIT Varanasi with a Bachelor's Degree in Electrical Engineering. He then went on to do his MBA from Northeastern University and completed a Master's Degree in Finance from Boston College. He also served as a former executive in Google and as a president for SoftBank Group, a company which he stepped down from on June 21, 2016.
7. Francisco D'Souza
Francisco D'Souza is of Indian origin and was born in Nairobi, Kenya, Africa. Presently, he is a member of Cognizant's Board of Directors and CEO of the brand too. He did his Bachelor's of Business Administration from the University of East Asia, Macau and an MBA from Carnegie Mellon University, Pittsburgh. He became the company's CEO in 2007 and had initially joined as its co-founder when he first started.
8. Dinesh C. Paliwal
Dinesh C. Paliwal is no stranger when it comes to audiophiles and music lovers. He's been ruling the audio tech industry almost singlehandedly and is currently the CEO and president of Harman International.
He received his Master's degree in engineering from IIT Roorkee, India and completed his MS in Applied Science and Engineering and MBA in Finance from Miami University, Oxford, Ohio.
Prior to becoming the CEO of Harman International Industries, he worked as the President of Global Markets and Technology for the ABB Group. He was born in Agra, India, on December 17, 1957, and is officially a US Citizen.
9. Sanjay Mehrotra
Hailing from Kanpur, Uttar Pradesh, India, Sanjay Mehrotra is the CEO of Micron Technology, Inc. He is also the co-founder of SanDisk and was its CEO and president till 2016. He holds a Bachelor's and a Master's Degree in Electrical Engineering and Computer Science, respectively, from the University of California, Berkeley.
10. Rajeev Suri
Raised in Delhi, India, Rajeev Suri is an Indian-Singaporean business executive who is the CEO of Nokia. He was formerly the CEO of Nokia Solutions and Networks since 2015 and played a critical role in the company's transformation and its acquisition of Alcatel-Lucent.
He has a Bachelor's Degree in Electronics and Communications Engineering from Manipal Institute of Technology, India. He was born in 1967 in India and later became a Singaporean citizen. He is now based in Espoo, Finland. Besides this, he also served as Head of Asia Pacific for Nokia Siemens Networks between April 2007 and August 2007 and also as Head of Servers for Nokia Siemens Networks for the years 2007 to 2009.
It feels good to be an Indian when you hear the name of these big CEOs. Hopefully, we get to hear more names emerging in the future.
Also Read: Important Qualities of A Good Leader You Should Know
?>