Top 10 Flooring Ideas That Will Uplift The Look of Your Home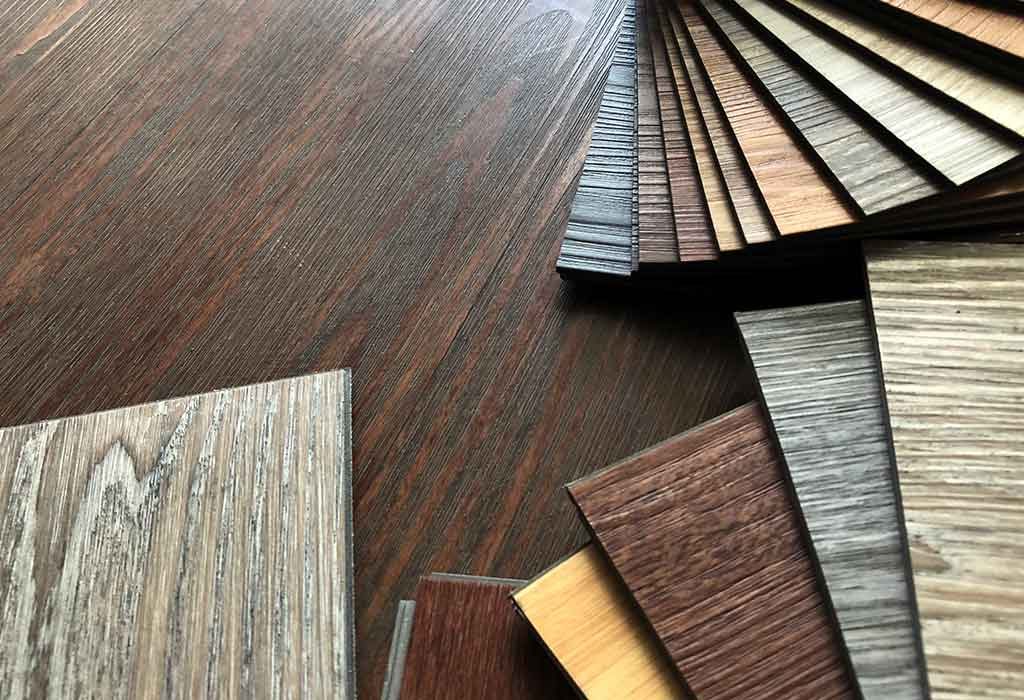 In this Article
When setting up your home, the floor is the very foundation on which you rest a lot of your home's interiors. Right from the texture for your living room to different bathroom flooring options, the ideas are a dime a dozen. A little creative thinking and practical knowledge can not only make your home functional but help it have a unique identity in itself as well.
Best Flooring Ideas That You Will Surely Astonish You
If you think that there are only a few ways one can decide on flooring choices for your home, we're here to give you a surprise with the following list of some astonishing ideas for it.
1. Best Of All Worlds
When browsing through magazines and shops to check the various styles of floor tiles, you will definitely fall in love with more than one of those. Then why stick to just one? By picking one style for a room and a different one for another, you can actually make your home stand out from the rest.
Pros
Mixing and matching allow you to balance your budget appropriately, splurging where necessary and focusing on practicality where needed. It also allows you to set the vibe of each room in your home.
Cons
A great sense of design and colour is needed for this. Not every combination will turn out to be a great fit. Some people may find the inconsistency of tiles around their home an irritation, too.
Best For
Every room around the house, since each one can have its specific style as per your choice.
2. Wooden Deck Flooring
This flooring style is usually observed around the open areas of hotels or resorts, generally surrounding gardens or even in homes with large balconies. However, you can oft for the same within your home, too. This works best if you have a bungalow even.
Pros
The presence of wooden deck flooring brings a sense of warmth and cosiness to the overall vibe to the place. In the right location, this can be quite relaxing and healing.
Cons
Since we're talking about wood, care needs to be taken that it doesn't stay too wet or damp for a long time. Exposure to constant rain or water can cause it to swell and be damaged.
Best For
Balconies or study rooms that need a cosy and comfortable feel.
3. Flooring With Vinyl Tiles
When people go out looking for flooring that is resilient and can last for a long time, the buck usually stops with vinyl tiles. Not only don't they require any maintenance at all, but they are also quite soft on the foot. With the varieties that they offer, a multitude of design patterns can be achieved using them.
Pros
Extremely tough, long lasting and durable, and flexible to use. Available in various textures and colours which can help with better interior designing, too.
Cons
Comparatively on the pricier side when it comes to flooring options. In winters, they tend to get extremely cold to be walked on with bare feet.
Best For
Living rooms, bedrooms, and kitchens.
4. Hand Painted Tiles
Across the Indian landscape, a lot of homes, old and contemporary, tend to make use of hand-painted tiles when it comes to flooring. The patterns that they provide and the colours that are used bring about liveliness and a sense of vintage homeliness to your house.
Pros
Colours and patterns of these tiles can be quite inviting and help your home stand out while keeping it culturally rooted. They also tend to fit the budget of most Indian families.
Cons
If such tiles are used in areas where the environment is usually humid and damp, they can end up holding the moisture within their fibrous material and cause problems.
Best For
Homes with large living rooms or outer verandahs and even connected balconies.
5. Flooring With Natural Stone
With the Indian climate being predominantly on the warmer side, it makes sense to have a home that tends to keep things cooler. Natural stone flooring is the best choice in this regard since it is quite effective in keeping things controlled within. With the large variety of textures and colours, no matter what your interior style is, you can always find the right tiles to pair it with.
Pros
Natural stone tiles come in a wide range of finishes, ranging from regular to premium. Hence, you have a great price range as well, allowing you to pick the ones that fit your budget.
Cons
While most stone tiles can be water resistant, flooring made from soft sandstones needs repetitive finishing with a sealer every couple of years or so.
Best For
Kitchens, large play areas, and pretty much any room in your home.
6. Rustic Hardwood Flooring
Amongst the various floor decoration ideas, one of those that rarely goes out of style is hardwood flooring. This flooring immediately makes your home seem ancient and wise, bringing a sense of an abode that has housed families for time immortal.
Pros
Hardwood flooring is quite weather-agnostic, working well in hot humidity or even chilly colds. The vintage look is highly prized and brings a sense of regality to your home as well.
Cons
Very few homes tend to go well with such kind of flooring. The interior design and furniture may not always pair well together and might need extra purchases or replacements for it.
Best For
Living rooms, dining rooms, bedrooms.
7. Flooring With Inlay Designs
Here is an idea that breaks the principle of monotony and repetition of most flooring styles by throwing in an element that grabs your attention. These inlay flooring designs are meant to stray away from a monotonous floor pattern and colour, creating a sense of energy flow, which makes your home stronger.
Pros
Not only are they visually stunning, but achieving such inlay floor designs by use of cement tiles or even stone can be quite easy on your pocket as well.
Cons
In areas where earthquakes are a common feature, such floors tend to crack and get damaged easily with the foundation being disturbed repetitively.
Best For
Verandahs and large living rooms with a lot of open space.
8. Inlay Stone Pattern Flooring
Just like the handmade tile flooring earlier, this style of flooring is quite traditional across homes in India, especially with palatial ones. The focus here is primarily on the design and pattern of the tile, which is usually symmetrical. Such flooring creates a sense of infinite repetition causing spaces to seem larger than they actually are.
Pros
With the right motif and material, your homes can look stunning and large even with a smaller room area. Certain art styles can bring up the cultural vibe within as well.
Cons
Since it is a kind of stone flooring, the natural coldness it has can be accentuated in chilly winters making it difficult to walk barefoot.
Best For
Living rooms, kitchens, bedrooms, dining rooms.
9. Laminated Wooden Flooring
Most of us are torn between style and practicality. Wooden floors are great to look at but hard to maintain. Here's where laminated wooden flooring comes to our rescue. It provides you with the aesthetic look of wooden flooring, combined with a laminated surface which is extremely easy to clean and maintain.
Pros
Wooden floors give off a warm vibe and are cool to touch, establishing the perfect balance in your home. The installation process is quite simple and trouble-free, too.
Cons
Since the surface is polished and laminated, there is a higher chance of slipping and sliding, especially when wet.
Best For
Living rooms in apartments or penthouses, bedrooms, dining rooms.
10. Carpet Flooring
If anything can make your standard of living seem like a premium one, carpet flooring is it. The pleasure of walking on a nice carpet with your bare feet when at home is irreplaceable. With the right colours, it won't be long before you feel like royals yourselves.
Pros
Quick to install and easy to clean with just quick vacuuming over them.
Cons
Any stains or damages to the carpet cannot be fixed easily and need expensive replacement. With pets in houses, they can also trigger allergies in some people.
Best For
Living rooms, bedrooms.
FAQs
1. What is the Easiest Type of Flooring to Install?
Peel and stick variant of vinyl flooring is quite easy to install since that is all that's needed to be done.
2. What is the Most Durable Type of Flooring?
Vinyl flooring is one of the toughest and long-lasting types of flooring that you can opt for.
3. What Type of Flooring is Best for Kitchens?
Ceramic tile floorings are great since they are water resistant and can be cleaned easily without trouble.
There is no dearth of low-cost flooring ideas for house in India with all the variety that's out there. An informed choice can be made by understanding the space and feel of your home as well as the budget you are willing to allocate for it. Both these aspects can help you make the right decision and stick to it.
Also Read:
Budget Friendly Ideas for Renovating Your Home
Home Decor Ideas Inspired by Nature
Effective Tips for Remodelling Your Bathroom