This Video of Dhoni's Daughter Ziva Speaking in 6 Languages is Impressive and Adorable!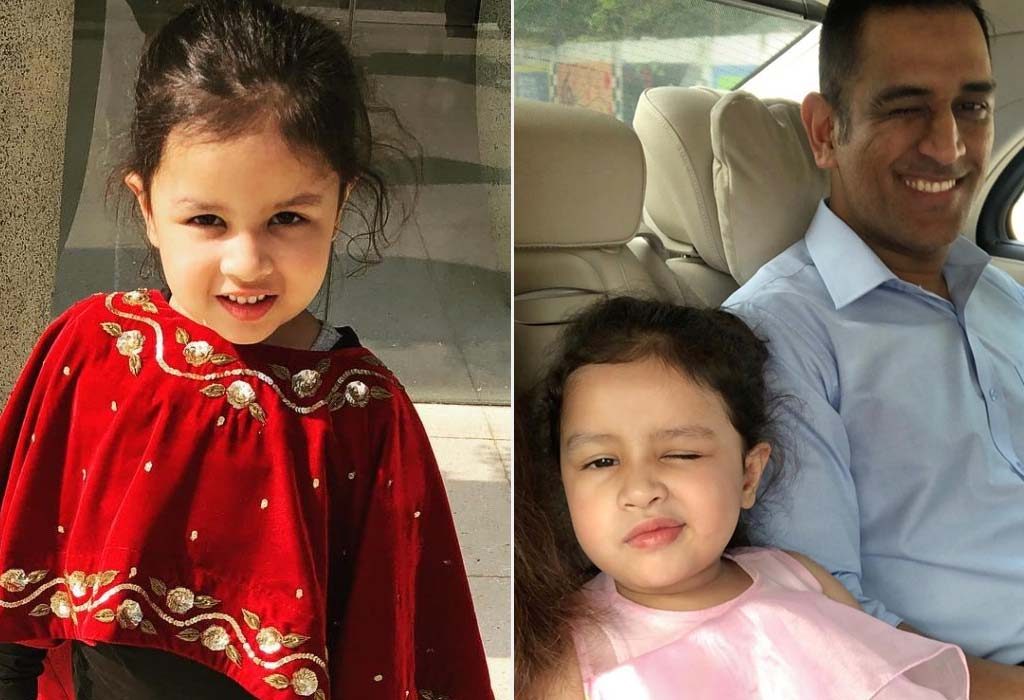 Ziva Singh Dhoni is no stranger to the internet! Even if you're not a cricket fan, there's a good chance you'd have seen this little girl kick up a storm on social media every time an adorable new picture or video of hers surfaces. As well as being daddy's little girl and his most enthusiastic cheerleader for the past couple of years, the feisty 4-year-old recently won everyone's hearts again with this video posted by MS Dhoni a couple of days ago.
The dad-daughter duo exchanged greetings in 5 languages (Tamil, Bangla, Gujarati, Bhojpuri, Punjabi) and uttered phrases in Arabic as well. Not only is the video a treat to watch and one that's sure to leave you smiling (Ziva's concentration is too cute to not go 'aww!'), but the fact that the little one is aware of these different languages at such a young age is quite impressive!
But this isn't a one-off situation – back in 2017, when Ziva was all of 2 years and a few months, she sang two Malayalam songs taught to her by her nanny who was from Kerala. What's cuter than her singing? Her enthusiasm and the way she soldiers on, despite feeling unwell, in one of the videos! If you haven't seen these videos yet, they're surely worth a watch.
Clearly, Ziva, like most kids her age, is picking up on new words and phrases. But what's also worthy of noting is how her range is not restricted to her mother tongue alone; the little one is quite multilingual and sure has an aptitude for learning languages. It sure is an ability you'd love to see your little one master too, isn't it?
Language development in babies can actually start as early as 4 months of age, where they tend to differentiate between random noises and actual words. As they grow up, the conversations they listen in on or have with people around them are mainly what contribute to their language skills. Another interesting aspect is how music actually helps develop a child's language. The rhythm and repetitive patterns in songs help foster the words and their pronunciations in kids' minds, and soon enough, they'll be learning the meaning of these words too! It doesn't really matter which language the song is in – they'll still be able to pick up words on continuous listening. Ziva singing in a language completely unknown to her is a perfect example of this!
How to Help Develop Your Baby's Language Skills at a Young Age
As Indians, speaking more than one language may not seem very unique or extraordinary – after all, aren't a lot of us fluent or well-versed in our own native language, English, and a few other Indian languages? Living in different cities, watching movies in different languages, depending on the internet to answer any query, including language-related ones, have had a great influence on our own language skills.
So, apart from his own native languages, there's no doubt that your baby will be able to explore and learn other languages as well – an advantage of growing up in this digital age in particular. All you have to do is ensure that you build a strong and sturdy foundation for your little one's linguistic skills, the earlier the better. Here are a few tips you can try:
However young your little one is, start reading and singing to him early on.
It's important that you respond to your baby's babbles too – exaggerated signs and gestures, talking slowly yet clearly in a musical way are things you can try!
Making up little songs for different activities like eating breakfast or for bedtime will not only make his routine more interesting, but it will also build his vocabulary further.
Keep naming toys, objects, and different actions that you're doing with him, so that he learns to grasp the meanings of different words.
As he grows older, telling him stories and encouraging him to make up or recite stories will also contribute to developing his language skills.
It's also important to focus on signs and gestures so that it helps your child express their thoughts and feelings better.
Of course, cute conversations like what MS Dhoni and Ziva have will only help with boosting both language skills and forging a strong parent-child bond (and hey, they make for great videos to share with the rest of the family too, right?).
We certainly are fans of the little diva Ziva and can't wait for more adorable posts like these!