This Awe-dorable 4-Year-Old's Rendition of Maa Tujhe Salaam is Winning People's Hearts!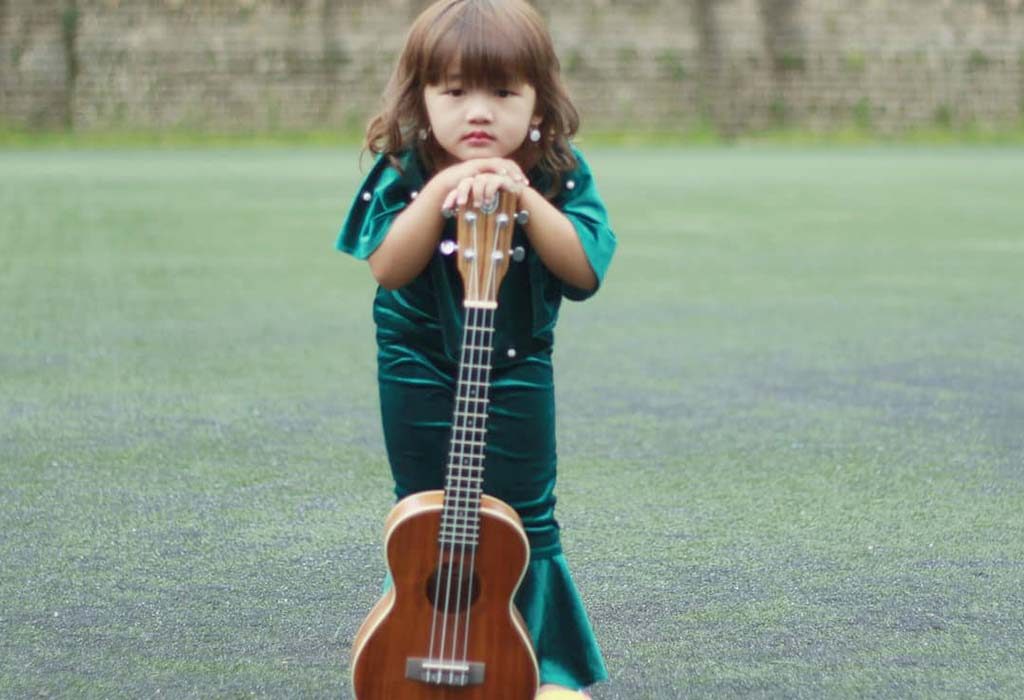 Someone once famously quoted "Children are the living messages we send to a time we will not see." We can't agree more when we come across bright, young kids help make the world a better place to live in.
We recently heard a cute little girl belt high notes to the song Maa Tujhe Salaam, by A. R. Rahman, one of the most celebrated musicians in the world. And we are awestruck! The song is splendid; there's no doubt about it, but her sheer confidence and talent caught our attention!
Esther Hnamte, a 4-year-old girl from Mizoram, is winning hearts all over the country with her sweet rendition of the song. She is perfect right from the first note, and while you'll start with an awww for her cuteness, you'll have goosebumps by the end of the song.
Don't believe us? Take a look at this video!
This is yet another example of how much kids can achieve when they are given the right kind of support and training. Exposing kids to music in the early years helps them develop motor and social skills. If you found yourself bobbing your head, even slightly, while listening, you'd understand how it can encourage kids to move and dance. And, if you've noticed how beautifully Esther expresses her emotions in the song, you know what we're talking about when we say it helps develop social skills and self-confidence.
Music can keep you engaged or entertained, but it can also transform lives. Esther's rendition of this song is one of our favourites as it encourages everyone to cultivate creative thinking and emphasises on the importance of using one's creative abilities to eradicate differences and bringing people together. Her rendition is the wine that can fill your cup of silence.