Things to Know About Juneteenth – History, Importance & Celebration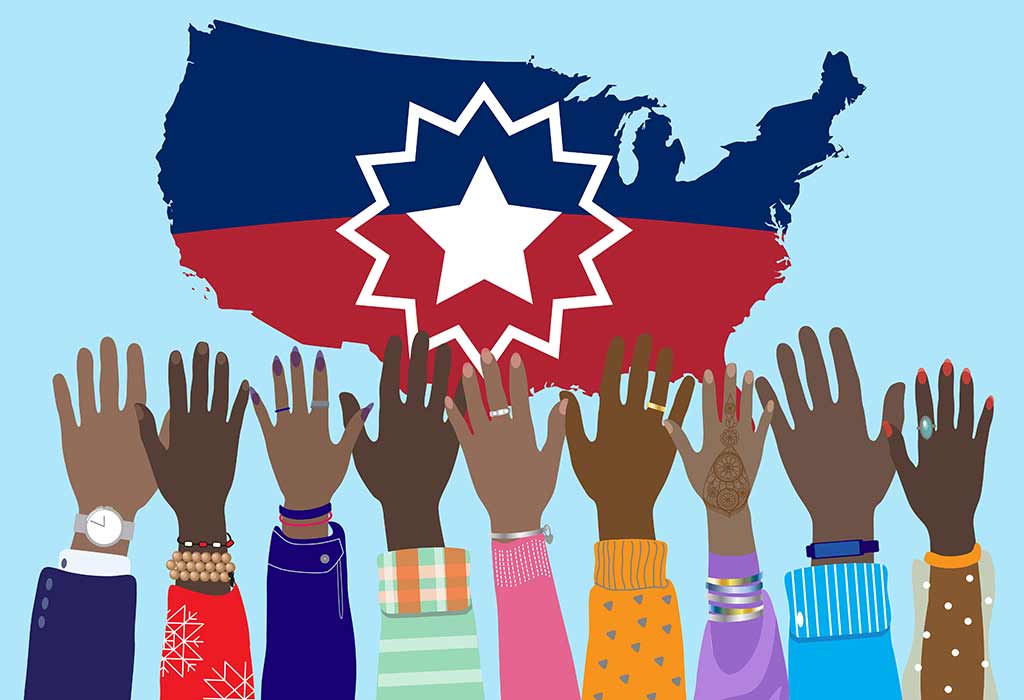 As the summer warmth sets in, along comes various reasons to be merry and jubilant, and in some American homes, it will soon be time for Juneteenth celebrations! If you wish to know more about this festival of freedom, why it is celebrated, how it is celebrated, what happened on Juneteenth, apart from various other associated aspects that may pop in your mind, reading this post can help you a good look into the topic!
What Is Juneteenth?
Juneteenth, meaning or celebrations, commemorate the freedom of the slaves in the United States. It is a combination of two words, June and Nineteenth, which together make the word Juneteenth. On this day in the year 1865, the African-American slaves in Texas were made aware that slavery is no longer prevalent in the country, and they are free now!
History of Juneteenth
On January 1, 1863, President Lincoln had signed the Emancipation Proclamation, which was initially applicable to Confederate states. The 13th Amendment then made it applicable to the enslaved in Union Territories as well. However, in Texas, a Confederate state, slavery was in practice even after the Proclamation. This meant that the people in Texas were not aware that slavery has been put to an end and continued to live in misery until 1865 when General Gordon Granger and the Union Troops landed in Galveston, Texas, to inform the slaves that the Civil War has long ended and that slavery is no longer in practice.
Origin of Juneteenth
General Gordon landed in Texas on June 18; however, they declared freedom the following day. The former slaves celebrated their freedom on the day General landed in Texas, as it was the day they came to know of their free status. But the first Juneteenth celebrations started happening from the following year, and soon, Texas and other neighboring states also commenced these celebrations. However, this day was not very popular in the 1900s; it only started gaining popularity around the 1950s and 1960s, and by 1980 when it was officially declared as a state holiday.
Importance of Juneteenth Day
Celebrating a day without understanding the importance and value is of no service! This holiday, in particular, is not just a festival to have fun and eat some culinary delights. The significance of Juneteenth is to educate, appreciate culture, and hope for liberation in a true sense. Juneteenth is an important day in the history of the United States. It is a way of remembering African-American history and a way to celebrate and honor black culture.
Over the years, this celebration has gained a deeper value and recognition, with families coming together to educate their children about racial upliftment and inculcating values on self-improvement. The celebrations include not only sharing the reading of the Emancipation Proclamation, religious readings, spiritual sermons, but it also includes new age celebrations that include stock car races, rodeos, basketball games, overhead fights, etc.
Who Celebrates Juneteenth?
Mostly the people of African-American descent in the United States celebrate this festival of freedom. This day is celebrated with more zeal and vigor in Texas, and since 1980, it is also observed as an official state holiday. There are many American states that either observe this day or even declare an official state holiday.
Creation of Juneteenth Flag
Not many people are aware, but a Juneteenth flag was created or is associated with this celebration. This flag was created by Ben Haith, who is the founder of NJCF or the National Juneteenth Celebration Foundation, in the year 1997. The flag has three colors, blue, red, and white, just like the American flag. However, the flag has the unique symbol of black history and freedom.
In the 2000s, the flag further underwent few changes, with the date and year of actual freedom, June 19, 1865, becoming part of the flag. According to the National Juneteenth Observance Foundation, the star logo on the flag is symbolic of the bursting freedom throughout the land.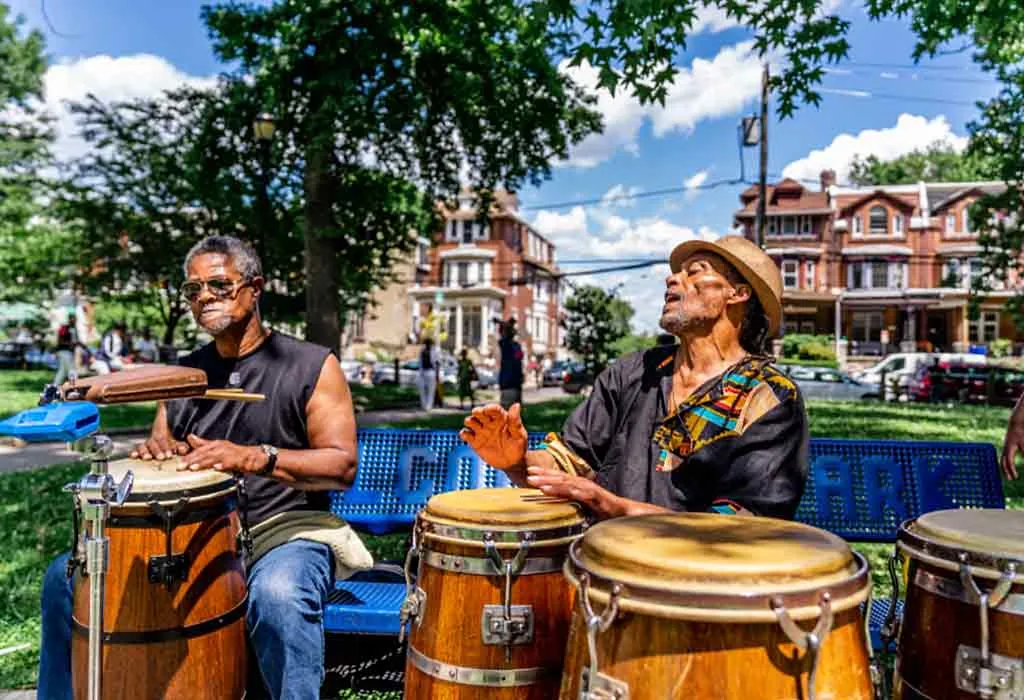 Juneteenth Festive Foods
Any kind of celebration is incomplete without food, and this also holds true for Juneteenth. In 1872, a lot of money was raised by Black leaders to buy a piece of land for holding the celebrations. Food holds a special place in this celebration, and the same has been in practice for a long time. As the crimson or the color red is associated with courage and strength, the food of this color got associated with this festival's celebrations!
Some of the crimson delicacies served during this festival include red bean and rice, strawberry shortcake, watermelon, red velvet cake, etc. Among other staples savory and sweet delights that include barbecue, collard greens, cakes, etc.
Is Juneteenth Observed as a National Holiday?
Though June nineteenth is celebrated as Juneteenth in many parts of the United States, it is officially a state holiday only in Texas and few other states; however, there have been statements initiated for the observance of this day as a national holiday, but it has not been observed so far.
Approximately 47 states and the Districts of Columbia recognize this day as either an official state holiday or a day of observance as of 2020. There is also an online petition floating by voter mobilization NextGen America to recognize this day as a national holiday!
How To Celebrate Juneteenth
If you are looking for some ways to celebrate and observe the Freedom Day of Juneteenth, here are some ideas to try:
1. You can take a day off
Though this day has still not achieved the status of a national holiday, you can always take a day off work to enjoy this special day with your family and friends. Many companies have made this day a paid holiday. However, even if that may not be the case with your boss, you can still take a day's leave and celebrate with your family or even contribute by supporting various initiatives to make this day an official national holiday.
2. You can sign a petition
As stated in the previous section, various online petitions are going on to declare Juneteenth as a national holiday. Suppose you feel strongly about the cause; what better than June 19th to step in this direction. You can also do your bit and sign such petitions to encourage legislators to pass the ruling to make Juneteenth a national holiday.
3. You can dine at an African-American restaurant
If you don't know what special delicacies to make at home or celebrate in an authentic style. You can walk in at your local African-American eateries or restaurants offering special menu options to celebrate this memorable day in history.
4. You can learn about this day
Learning and then educating your children about this important day in African-American history is a great way of celebrating it. You can get hold of a good book or documentary and spend some family time knowing about how this day came into existence.
5. You can attend online or offline celebrations
There may be many places in your city where people may be holding functions or events to celebrate Juneteenth. You can keep an eye out for any such functions and plan to attend them with your family or friends. Apart from such events, there are quite a few online events that can include virtual art bazaar, panel discussions, author readings, etc., that you can be part of. You can pick and decide any of the above-mentioned celebrations or plan something unique to honor this special day!
Amazing Facts About Juneteenth for Kids
Here are some facts about Juneteenth that you can share with your kids:
1. Enslaved had no idea of the Emancipation Proclamation
One of the strangest and most bizarre facts associated with Juneteenth is that the enslaved people didn't know for almost two and half years about the Emancipation Proclamation. This means that about 250,000 slaves in Texas kept living the life of slavery even after they were already free, but they didn't know about it!
2. There are various theories related to the Emancipation Proclamation Juneteenth
There are many versions or theories about why it almost took thirty months for the news to reach Texas. Some believe that it was Texans who suppressed the news to continue the tradition of slavery; others state that the messenger who was sent to deliver the news was killed before delivering the news, and yet another theory supports the claim that the news was deliberately delayed by the federal government so that one more cotton harvest was over. However, the majority stands with the claim that it had become difficult to enforce proclamation in the rebel states, which is why it took so long.
3. Texas wasn't monitored closely during the war
One of the main reasons for slavery to have an extended stay in Texas was that it was not closely monitored like other battle states during the war. This made many slave owners move to Texas along with their slaves, and again the fairly negligible Union presence made it possible for slavery to stay longer…
4. With freedom came other problems
It was observed that freedom of the slaves was not something that the slave owners welcomed with open arms. Rather the masters or owners were hesitant to let go of their servants, and some even opted for harsher resorts such as beating, punishing, and even shooting their slaves.
5. Juneteenth celebrations were initially a low-key affair
Not because people did not celebrate, but they could not celebrate, thanks to segregation laws and oppression that made it more difficult! There was a dearth of places to celebrate, but people could not openly celebrate with the then prominent oppression. However, things gradually improved during a Poor People's March in 1906s. It pushed the celebrations to the forefront, and soon it was declared as an official state holiday!
Many people across the United States celebrate Juneteenth with full festive fervor. There are various parades, rallies, events, and gatherings organized to commemorate the end of slavery in the country!
Also Read:
History, Celebration, & Facts of Presidents' Day
History, Celebration & Activities of National Brother's Day
History, Importance & Celebration of National Doctor's Day