Things to Do on Akshaya Tritiya to Avail of Its Spiritual Benefits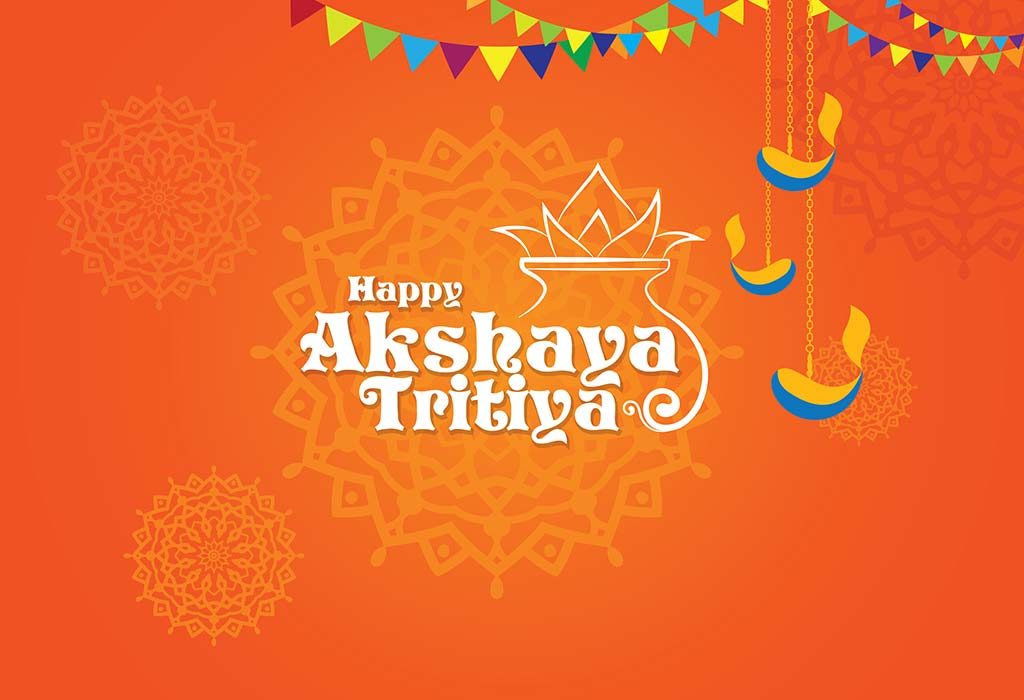 Akshaya Tritiya is a popular Hindu festival, which is usually observed on the 'third tithi' of the Shukla Paksha in the month of Vaisakha. On this auspicious day, many people buy gold. It's also the day when people donate things. Donating things on Akshaya Tritiya is believed to make one prosperous and wealthy.
What You Should Know About Akshaya Tritiya
Here are a couple of things that you should know about Akshaya Tritiya.
Akshaya Tritiya is an annual springtime festival of the Hindus and Jains.
On Akshaya Tritiya, many people buy gold as gold is considered as a symbol of wealth and good luck.
People donate various things on this day as it is believed to make one wealthy and increase lifespan.
Akshaya Tritiya, which is also known as Akha Teej, falls on the third lunar day of Shukla Paksha of the Vaishakha month.
The day also celebrates the birth of Lord Parshuram who is the sixth incarnation of Lord Vishnu.
Veda Vyas started writing the Mahabharata on this day.
This day is considered to be the most auspicious day for starting a new business.
It is believed that the sun and the moon are at their brightest on Akshaya Tritiya.
Do's and Don'ts on Akshaya Tritiya
The important thing to remember is whatever you do on Akshaya Tritiya, be it positive/negative, will be amplified tenfold in the future, it will come back to you, and the results will depend on what you did that day. So you should be careful about whatever you do or say on this day. Here are a couple of do's and don'ts related to the festival.
Do's
Mentioned below is a list of things that you should do on Akshaya Tritiya.
1. Buy Gold – Buying gold on Akshaya Tritiya has become a tradition and you should also consider buying it if you have never purchased gold on this day before. Besides being a good investment, it also symbolises wealth. Buying gold on this day is also believed to bring in good luck and prosperity. Buying gold is considered holy and will also bring financial wellbeing to your family.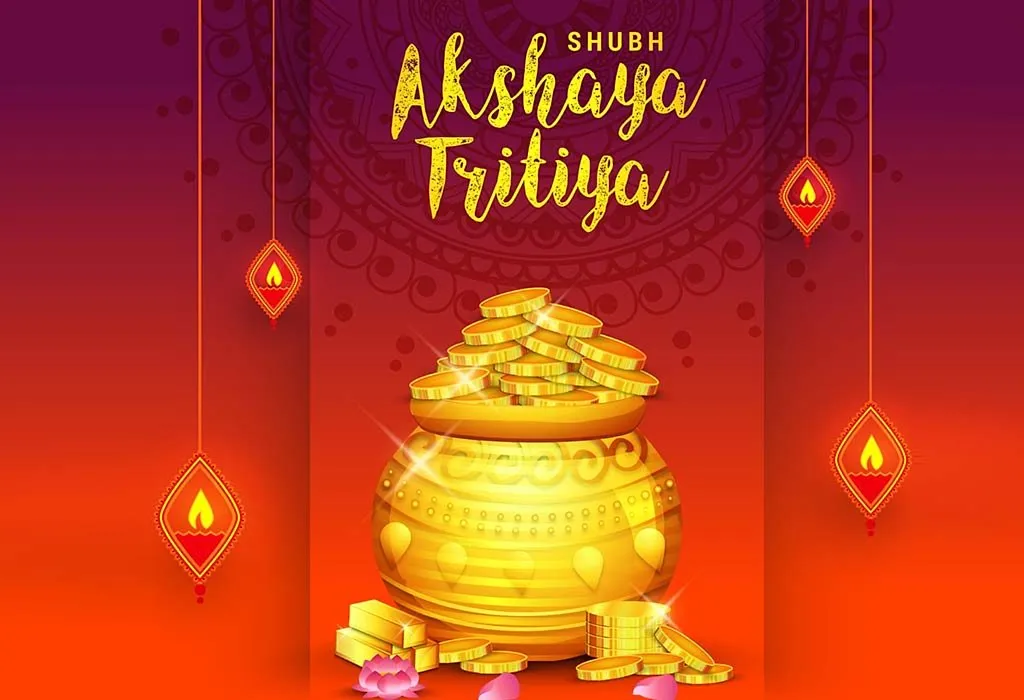 2. Start a New Venture – Whether you want to start a new business, website, company or anything related to the life you want, start it on this day. Any new beginnings on this day are sure to flourish in the future.
3. Buy vehicles – Whether you plan to buy a car or a motorbike, buy it on Akshaya Tritiya. As buying vehicles on this day symbolises longevity. It can also ensure that you commute safely. Many car and automobile companies offer great deals on Akshaya Tritiya so consider buying a vehicle on this day.
4. Buy a New Home – Akshaya Tritiya is a wonderful day to buy a new home. Buying a new home blesses couples, and also, it's a good day to do the 'Griha Pravesh' ceremony. Evil spirits are warded off, and the home is blessed with positive energy. Purchasing new property on this day can bring positive vibes in your home and ensure that you lead a prosperous and healthy life in that home.
Don'ts
Here is a list of things that you should not do on Akshaya Tritiya.
1. Don't Perform the Sacred Thread Ceremony – This is particularly for the Hindu Brahmin boys. Do not perform the thread ceremony on this day. Also, don't wear the sacred thread on this day as it is a sign of bad luck.
2. Don't Break Your Fast on This Day – If you are observing any fast for a considerable amount of time and don't sure to break it a few days before Akshaya Tritiya. Breaking a fast and doing the ceremony for that on this day is considered inauspicious.
What Rituals Can You Perform on Akshaya Tritiya?
Before you perform any puja on this day, start off by de-cluttering and cleaning your home. Keep some tulsi leaves, prasadam, and flowers ready for the puja. Given below are the puja that can be performed on this auspicious day.
1. Laxmi Puja and Vishnu Puja
Goddess Laxmi is the Goddess of wealth and prosperity, while Lord Vishnu is the preserver of wealth. By praying to Goddess Laxmi and Lord Vishnu and performing Laxmi and Vishnu puja in your home, you will always have wealth and happiness in your home.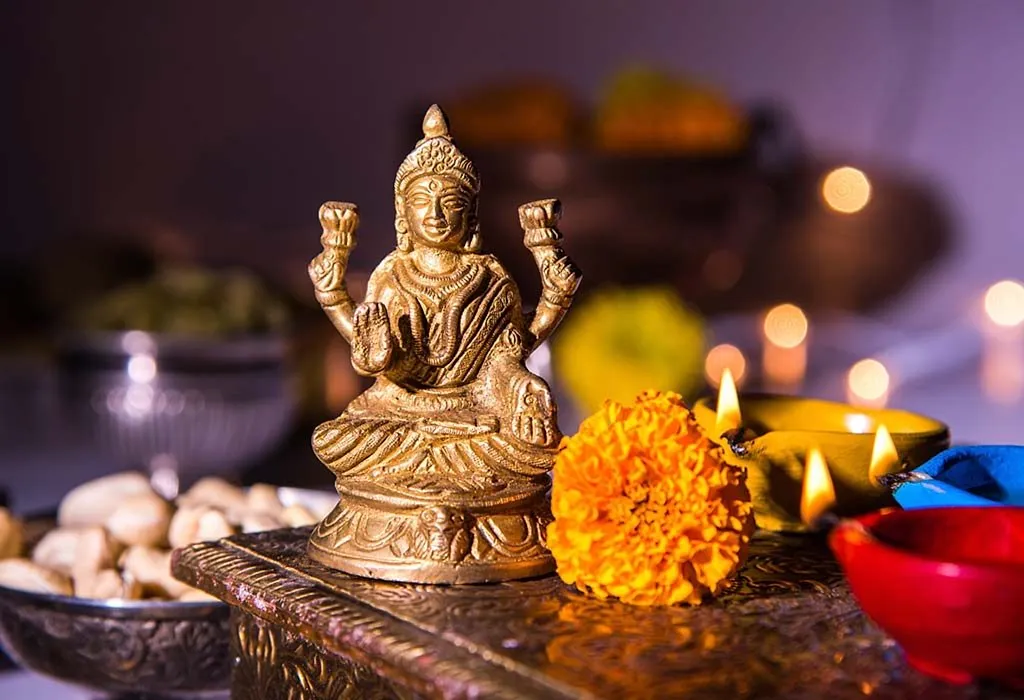 2. Ashwa Puja
Ashwa means a horse. Ashwa puja is performed for the horses. If you want to blessed by fortitude and be blessed with positive energy, start by worshipping the horse. It's considered a disciple of Mars and symbolises authority and energy.
3. Gaja Puja
Praying to the Elephant and performing Gaja puja will clear all the obstacles and difficulties from your life. It will also help you overcome any future challenges easily, whenever they come up.
4. Gau Puja
Millions of Hindus all over India worship the cow. Cows are considered a symbol of the planet Venus and are loving, nurturing, and ever-giving by nature.
Things You Can Donate on Akshaya Tritiya
Here some of the best things to donate on Akshaya Tritiya for prosperity and wellbeing.
1. Water with Betel Nut
Donating water with a betel nut to a Brahim can make you prosperous.
2. A Bed
Donating a bed on this day will bring long-term prosperity and happiness in your life.
3. Clothes
Giving clothes to the needy will ensure that you lead a long life.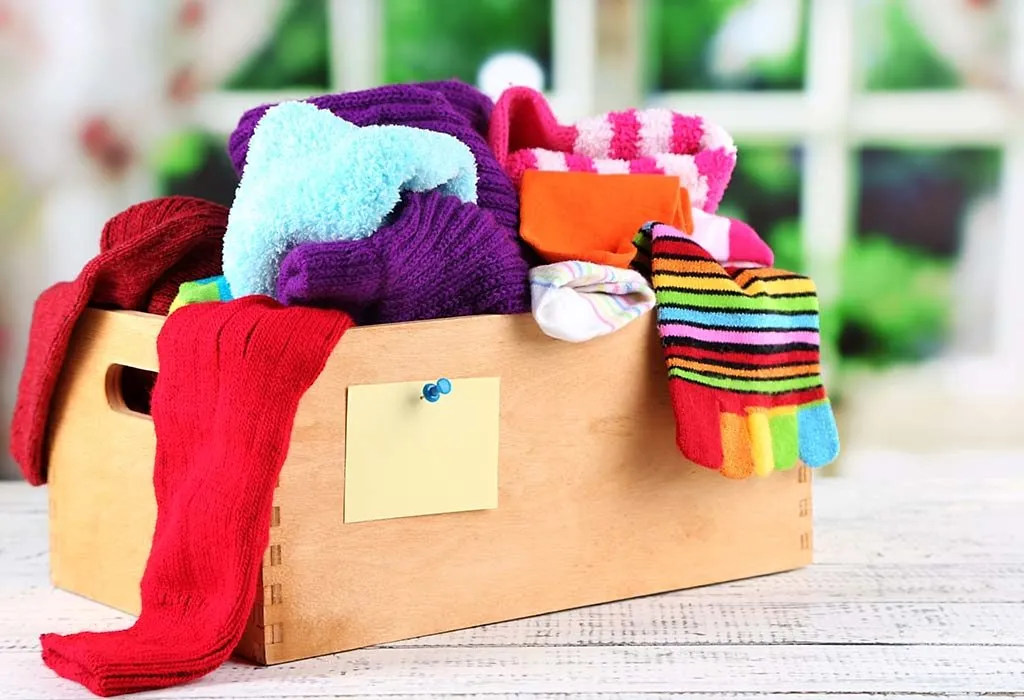 4. Sandalwood
Sandalwood is donated to the poor to avoid the risks of accidents.
5. Coconut
Donating coconut to Brahmins on this day can relieve your ancestors from their past sins.
6. Buttermilk
Ask your children to donate buttermilk on this day as on donating buttermilk on Akshaya Tritiya, your child will succeed academically.
7. Udakumbha Danam
Donating water in a bronze or silver vessel to the poor is considered one of the most important daanam for those who want to get married or want to have children. The water is mixed in with camphor, saffron, Tulasi leaves, and betel nut.
8. Slippers
If you donate slippers to someone on Akshaya Tritiya, it will prevent you from going to hell after death.
9. Kumkum
If you donate kumkum to the needy, it will ensure that your husband gets a long life and you enjoy prosperity.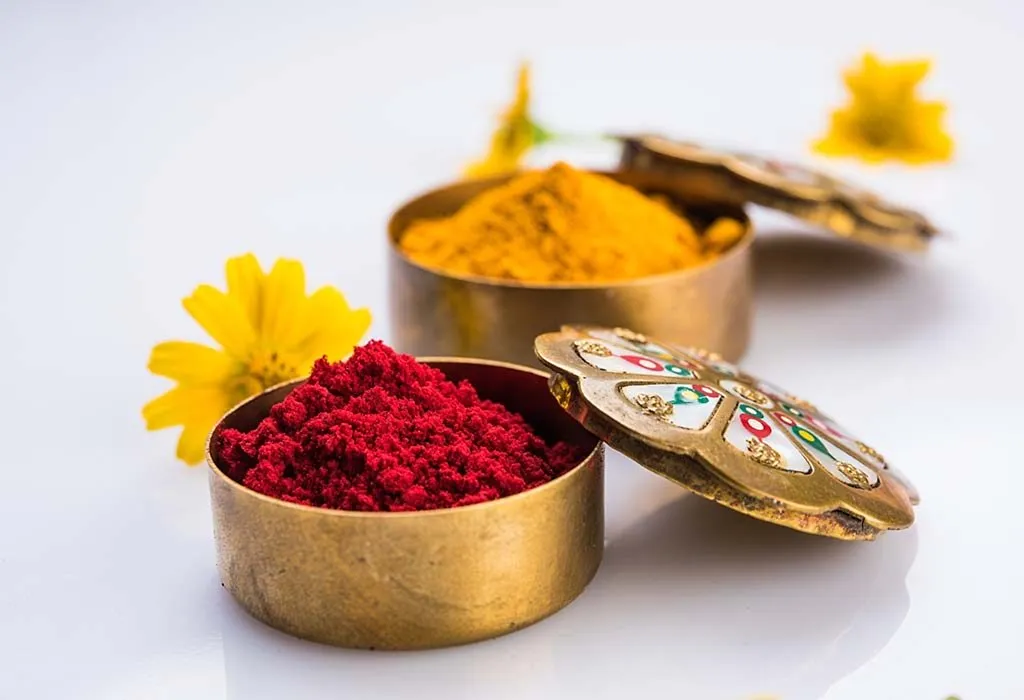 10. Curd Rice
Donating curd rice to someone can help you get rid of negativity from your life and ensure that you achieve your goals.
Akshaya Tritiya is a popular festival. Celebrating it the right way can bring wealth and happiness in your life. So, perform the important puja and donate things to the needy.
Also Read:
Basant Panchami: Date, Significance, Rituals
Pongal Festival: History, Significance and Importance
Krishna Janmashtami: How to Celebrate & Fasting Recipes