Things That You Can Give up for Lent This Year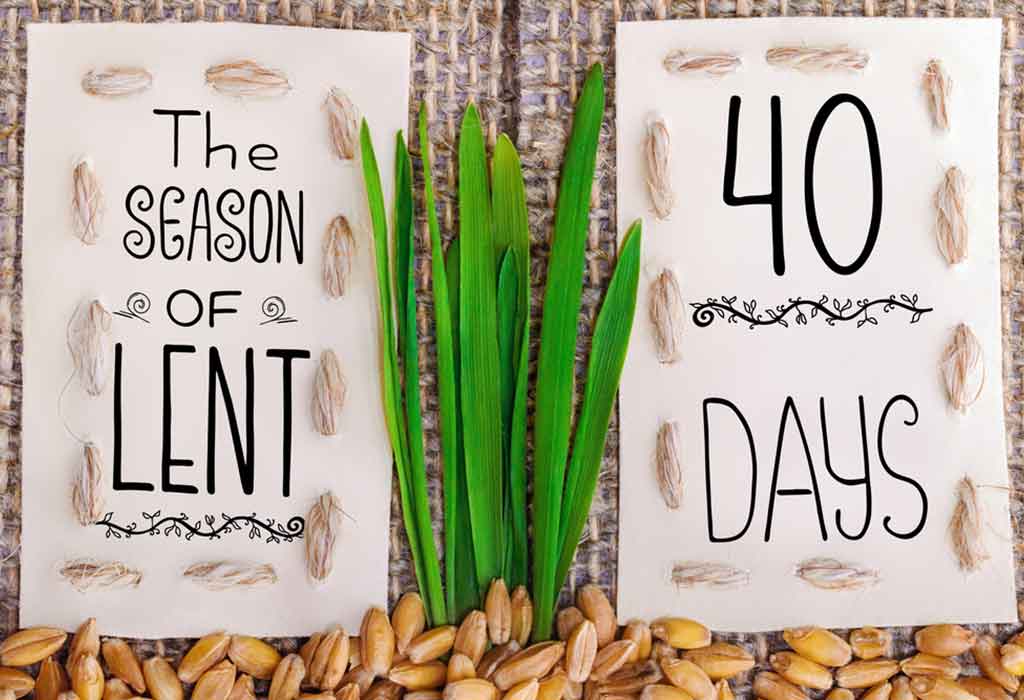 Every year people belonging to Christianity opt for a fast for 40 days relinquishing a pleasurable habit. This act of fasting is called Lent. People pursue it to come closer to God and for self-discipline as well. If you are out of ideas for what to give up for Lent, read further and plan this year's Lent accordingly!
What Is Lent?
Lent is derived from the word 'length.' Every year, Lent is observed by Christians belonging to different denominations. It is a six-week-long period in which participants swear on giving up something for lent to pursue a deeper relationship with God.
When Does Lent Begin?
The season of Lent begins on an Ash Wednesday and ends on the Thursday evening before Easter or at sundown on Holy Saturday. This counts up to 46 days but is considered 40 because Sundays are not prescribed to observe Lent.
Why Do We Give up Things for Lent?
Christians observe Lent to commemorate the 40 days spent fasting by Jesus in the Judaean desert. It is believed that the devil tempted Jesus during this time. In Lent, many Christians keep fast and give up on certain lifestyle habits to replicate the sacrifices done by Jesus Christ during these 40 days in the desert. This is called the Lenten sacrifice. In addition, some Christians opt for reading a daily prayer or devotional books during this time. It is considered to be a time of self-sacrifice, inner reflection, repentance, and denial.
So, it should be notified when somebody picks a food, habit, or hobby to give up on lene. Try picking one you enjoy enough and will miss significantly during this period. This missing is a reminder to turn towards God and understand how He truly loves you and has sacrificed everything to meet your needs.
Popular Things to Give up for Lent
Are you confused about what to give up for lent this year? We have some astonishing ideas that will add meaning to your life and probably improve your lifestyle for the long term. Let's get started!
1. Sedentary Lifestyle
Stay committed towards the body God gave you. Give up your lazing-around, and instead, design a workout regimen and follow it rigorously. You can choose to join a gym or go for a walk, or even work out at home. Practicing this for 40 days might just become a lifetime habit!
2. Social Media
Do you feel you waste time scrolling social media platforms? Has it taken precedence over God, family, and friends? Does it make you feel insecure or less grateful for this life of yours? If so, then it is one of the perfect ideas to give up for lent. Give up on all the platforms Twitter, Facebook, and Instagram.
3. Binge-Watching
Are you someone who is a fan of OTT platforms? Or are you all time glued to the television? Do set a reminder or an alarm during the Lent days to remind you to take a break from watching television continuously. Concentrate on other prime aspects of life.
4. No More Comparisons
Stop comparing your life and its choices with people around you. Instead, try to be grateful for what you have. If you want, you can try writing the things that you are thankful for in life. Understand the fact that accepting things that are beyond your control brings immense satisfaction in life.
5. Alcohol
Alcohol is meant to be consumed in moderation, and that too is only for enjoyment purposes. It becomes a dependency when we drink to find peace. If this is your case, give up on alcohol during lent this year. Pray to God to bestow upon you the lasting and real peace from developing a good relationship with Him. Your dependency on alcohol should eliminate with the end of Lent.
6. Complaining
Next in the list of good things to give up for lent comes 'Complaining.' If you constantly complain about certain life situations, you should think about giving it up this Lent season. Try to do everything in life without complaining. Choose to be grateful!
7. Gossiping
It is always easy to sit, talk, pass judgments over people and their life choices. These people could be friends, acquaintances, family members, public figures, or anybody. Try not to vocalize your doubts on their intentions or disagreements with a decision. You can choose to walk away from such a conversation happening around you.
8. Shopping
You must have heard that looking after ourselves is the best thing we can do. But you should not get carried away in the process. Some people find utmost satisfaction in buying things for themselves. If you are one of this kind, remember you will not take anything with you once you die. Try taming this habit during Lent and only buy things that are extremely necessary for living.
9. Worrying
Are you someone who constantly keeps worrying about things such that it has become a habit? It is essential to understand that it is not possible to give up on all fears. But you can give up on minor daily worries that eat your time and might give you depression and anxiety in the long run. You can choose to cast all your concerns on God as he cares for you. But if you are already trapped by anxiety, consider taking therapy this Lent. Invest in your mental health!
10. Fast Food
Fast Food has been the go-to food for the present generation. People find no time to cook even simple meals with their rapid lifestyle and hence resort to ordering outside food or fast food. This Lent, refrain from eating fast food in totality!
11. Reduction of Sugar Intake
You must have heard about people not eating chocolates during the Lent period. But have you ever thought of reducing the sugar intake in total? It would be very beneficial if you eat sugar in moderation. Maybe this sacrifice might last longer and turn into a habit rather than giving up chocolates in totality.
12. Foul Language
Does anger or frustration trigger you and bring out your worst behavior? Do you also use bad vocabulary to spit out anger? Give up on such behavior this Lent. Try to replace these outbursts with a deep breath and remind yourself of how blessed you are. You can also think about how God handles the mistakes you make.
13. Give up on Screen Time
During this Lent season, give up on your phone. Be away from it for a portion of the day or some hours. Keep it aside on Airplane mode post office hours or a time of your choice. Eventually, when you don't receive any calls or messages, you will break the habit of looking at it endlessly. Use this time to focus on yourself or to finish an excessive workload. Communicate the timings to your family and friends, so they know how and when to reach out to you.
14. Reading the Holy Bible
Continuously staring at the Bible kept on your shelf? Not sure how much time you have on your hands for reading? Not sure where to start? Or do you feel that you won't understand it? Trust yourself and trust God, accommodate the Bible in your routine, and eventually, you will start to find interest in it. It might help you to become a better individual and align you towards the right path.
15. Texting
This is something that you can avoid in this era of social media. Texting has completely changed the way we communicate. It has reduced the personal touch a phone call can add. Try to replace texting with a video call or a phone call. If the person you want to talk to is your next-door neighbor or lives nearby, you can pay a visit instead.
16. Taking Risks
Sometimes we turn down new opportunities when we are not comfortable taking risks. Our fear of getting out of our comfort zones governs us. During these 40 days of Lent, please try and say a yes for things that might prove fruitful. Or at least take time and think whether what value this particular opportunity might add to your life.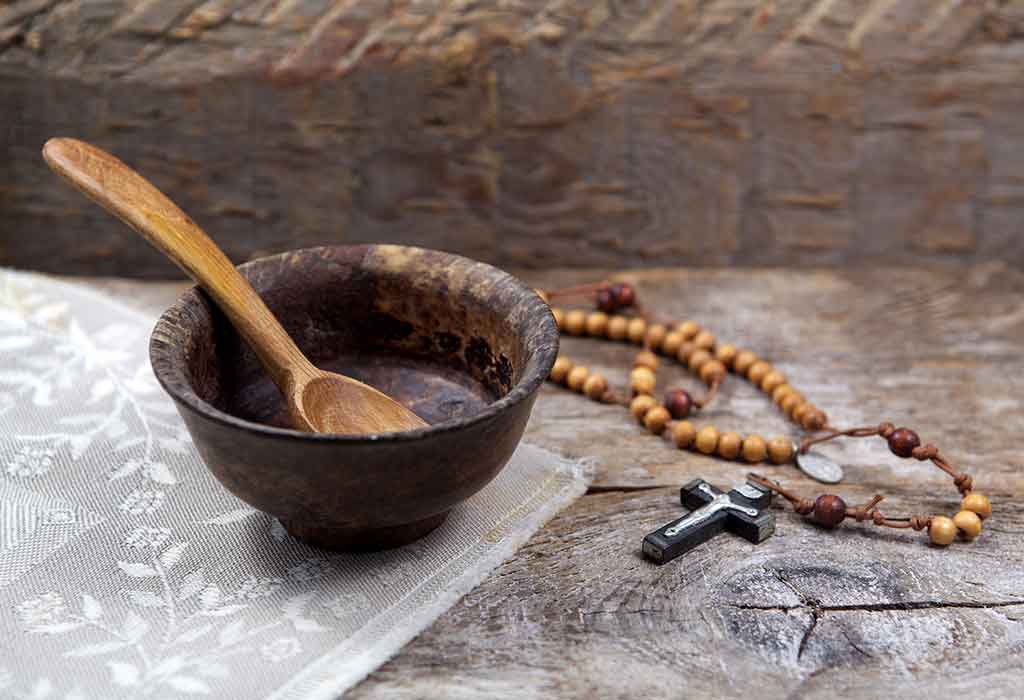 17. Cleaning the Mess
Let these 40 days of Lent imbibe in you the meaningfulness of keeping things organized and clean. Whether you are at home or office, make it a habit to clean the mess right away. Do not let things pile up and create a heap that becomes difficult to clean later.
18. Meat
You can avoid eating meat for 40 days and become a vegetarian. Every time you miss eating non-veg aligns you towards the sacrifices made by God for the greater good. It will bring you closer to God. Avoiding meat will also be a good detox for your body.
19. Single-Use Plastic
Avoid or completely stop using single-use plastic. Replace the water bottles at your home with reusable ones. Always carry your cloth-shopping bags to market. Carry your water bottle, so there is no need to buy from outside. Stop using straws and utensils made up of plastic. Become environment friendly this Lent year. It is the noblest of all the meaningful things to give up for lent.
20. Makeup
With the growing trend to use makeup for every occasion, you can swear not to use makeup during the 40 days of lent. It will let your skin breathe; instead, invest in some good skincare products. It might also make you understand the importance of being natural and not being artificial unnecessarily.
21. Morning Tea or Coffee
Are you obsessed with a cup of hot tea or coffee? Do you know the disadvantages of having caffeine on an empty stomach? Promise to leave morning caffeine for 40 days; you will feel the difference in your body. This lent year might help you leave this toxic habit permanently.
22. Thanking People
Make it a habit to always thank people who make your work easier. Whenever a colleague or a family member does something for you that lightens your load, always thank them enough. Give gratitude to receive it!
23. Avoid Headphones
Do not use headphones for 40 days straight during the lent. Instead, try to strike a conversation with people around you.
24. Negativity
Avoid negative thoughts completely during the lent season. Whenever you feel engraved by such thoughts, think about five things you are grateful for in life.
25. Video Games
People usually put this in the list of funny things to give up for lent. But yes, if you are playing way too many video games, it's time that you cut on this habit. If it is difficult for you to give it up completely, try reducing your investment time. Use the remaining time in praying.
The sacrifices made during Lent are a way to show your commitment to God. Including the sacrifices mentioned in this list will help you find a new way to build a good relationship with God. Who knows? The choices you make might positively impact your life in the long run!
Also Read:
Good Friday History & Facts for Children
Easter Stories for Children
Easter Wishes & Messages for Family & Friends