'The Stitches Hurt Like Mad' – Sameera Reddy Opens Up About Her C-Section Birth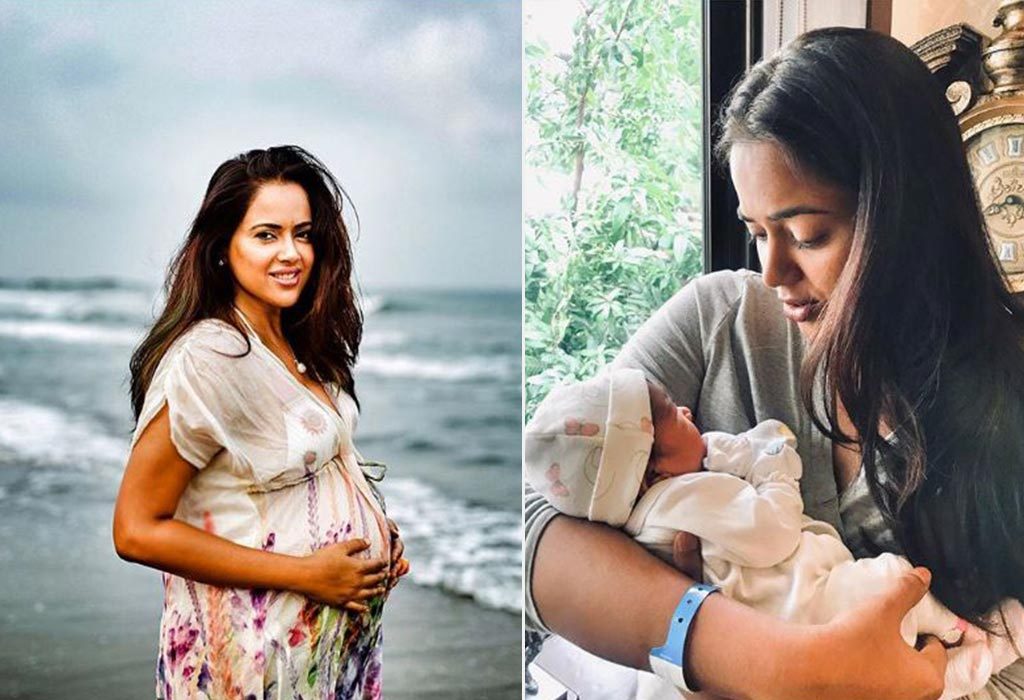 Second-time mommy and the truly inspiring Sameera Reddy has taken the internet by storm ever since she announced her pregnancy. The actress has kept her fans engaged on Instagram by sharing the most relatable stories of her beautiful journey, including having gone through postpartum depression the first time around and her relationship with her body.
Less than a week ago, Sameera welcomed her beautiful daughter via caesarean delivery. She turned to the gram to share her experience, opening up about her postpartum body and the pain she went through while giving birth to her baby.
Here's what she had to say about her delivery, and a glimpse into how she has been handling it.
https://www.instagram.com/p/B0DNO6fHNah/
Sameera's caption reads: "As part of my #imperfectlyperfect campaign I promised I'd share my post partum journey so here goes. It's really damn hard on the body when it's a c section because the stitches hurt like mad. Nothing can ready you for the sleepless nights of endless feeding and your body just feels so out of whack it can really get you down. The tummy swelling takes a while to go and this is day 5 post delivery . Im thrilled to have my daughter in my arms but I can't help but feel hormonally challenged because of all the changes. It all bounces back and that's the silver lining!"
She credited her baby for giving her the strength to find herself again with this lovely post from a couple of days ago. She also talked about how reaching out to people to change their perceptions about their bodies made her feel wonderful.
https://www.instagram.com/p/Bz7aNMiHU8F/
We truly appreciate Sameera's honesty throughout her pregnancy! A lot of mommies out there find it hard (or aren't allowed!) to get real about their pregnancy and postpartum experiences, either because they are ashamed of how they look or fear others' opinions and unwelcome judgement.
Things like physical pain, swelling, asymmetrical body structure, depression and sleepless nights are common among new mommies, and instead of facing these problems alone, we urge them to come forward and get real about it. No doubt, it takes a lot of courage to open up about pregnancy, childbirth and all that follows, and that's something Sameera is trying to eliminate with her campaign #imperfectlyperfect. She plans on sharing more stories about her journey ahead to inspire women. Through this campaign, Sameera urges every woman to love and accept herself and her body, in every phase of life.
We salute her campaign and the very fact that she's not afraid to shine, no matter what her 'imperfections'. We also hope that through her efforts, other women find the strength and courage to love themselves and their bodies, and truly appreciate what they go through to bring a new life into the world!
Also Read: Sameera Reddy Shares First Pic of Her Newborn Daughter