International Yoga Day – History, Significance and Objectives
Yoga originated in India around 5000 years ago and since then, this physical, emotional and spiritual practice has helped the human race maintain better health and overall well-being. If you're looking for calm, peace and tranquillity, yoga is something that you should definitely take out time for. On 21st June every year, we celebrate World Yoga Day for spreading the importance and awareness of yoga amongst people of the world. Let us find out more about International Yoga Day, its history, significance and objectives, in this article.
What Is the History of World Yoga Day?
On 27th September 2014, during a UN General Assembly meeting, Prime Minister Mr Narendra Modi spoke about the invaluable gift of yoga that ancient Indian tradition has given to the world. In a very impactful and convincing speech, the Prime Minister laid emphasis on the fact that yoga would help in bringing harmony between man and nature. The initiative was appreciated and the proposal to designate 21st June as International Yoga Day was decided by 193 members of the UN General Assembly on 11th December 2014. The yoga day proposal was supported by more than 170 countries. The following year, World Yoga Day was celebrated on 21st June for the first time. Approximately 35,000 people from all over of the world participated in the mass yoga session held at Rajpath, New Delhi. The session lasted approximately 35 minutes and 21 yoga mudras were practised during the session.
Why Is the International Day of Yoga Celebrated Specifically on 21st June?
Many of us wonder what is so special about 21st June that it is designated as World Yoga Day. We all know that 21st June is the longest day of the summer solstice in Northern Hemisphere, or in other words, this is the time of the year when the sun moves from north to south. It is also one of the two important days when the rays of the sun fall directly on either of the two tropical latitude lines. It is believed that this change brings a significant impact on people. According to yoga gurus, this transition period is a good time to practise yoga. Another significant reason for choosing this day is that on this day Adiyogi, the first known yogi, embarked upon a journey towards the south with seven royal sages. These sages later became Adiyogi's first disciples and also helped in propagating the importance of yoga in other parts of the world.
Therefore, it was decided that 21st June will be celebrated as International Yoga Day.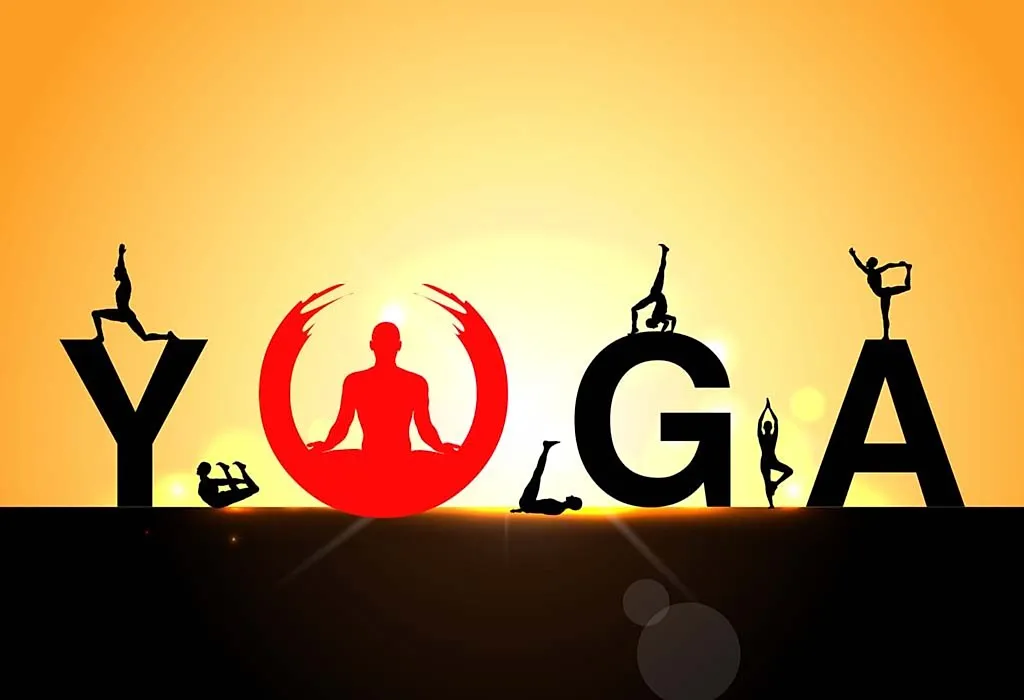 What Are the Objectives of International Yoga Day?
Here are some of the main objectives of International Yoga Day:
To introduce people to the art of meditation, one of the many practices for channelising energies of our body and mind.
To help people of the world understand and know the many benefits of yoga in healing the mind, body and soul.
To help people make a connection or be in sync with nature and their natural surroundings, which we tend to forgo while tending to our never-ending work or personal demands.
To help various communities to come forward and spend a day, which is specifically dedicated to embracing the importance of health and well-being.
To help people understand and adopt yoga for better physical and mental health and well-being.
To help people get over or fight various medical issues by practising regular yoga.
To help people know the benefits of yoga in maintaining higher levels of physical, mental and spiritual health.
To help people adopt a healthy lifestyle and habits and let go of unhealthy practices.
To maintain and strengthen a global-connect with people from different parts of the world.
To help people get relief from everyday stress.
To help spread the message of love, peace and oneness amongst the people of the world.
To help decrease mild to severe medical issues faced by the people of all age groups.
To help gain people's attention towards the holistic benefits of practising the art of yoga.

Develop a meditation habit for peace of mind and teach self-awareness, which is essential to survive in the world without stress.
How Is Yoga Day Celebrated?
In India and also in many parts of the world, International Yoga Day is celebrated with full fervour and enthusiasm. There are many yoga camps, seminars, training programs, workshops, etc., that are organised by government and non-government organisations at mass levels. It is a common practice for people to gather in large groups in a park or ground and practise yoga mudras or asanas. Lectures and talks are also organised to spread the importance and significance of practising yoga in our day-to-day lives. Many yoga gurus and trainers also hold various kinds of training programs or sessions across the country.
From time immemorial, the practice of yoga has been believed to be one of the best ways of connecting the mind with the body. It is an ancient practice of holistic healing that can help anyone in maintaining good overall health and well-being. There are a number of yoga asanas that suit people of various age groups. Also, many asanas can be amended depending upon your health condition and age. Therefore, yoga should undoubtedly become a part of our life, as it not only helps us in keeping good physical health but also helps sustain it. Before indulging or doing or performing any yoga asana for the first time, make sure you seek the help of a professional in understanding the correct breathing techniques and practices. Once you master the poses, you can safely perform the asanas at home. However, if you are suffering from any kind of medical disorder or problem, we suggest that you consult your physician before trying any new kind of physical workout or exercise.
Yoga Exercises for Boosting Your Immune System
Yoga Poses for Improving Digestive System
Reasons for Starting Yoga As Soon As Possible