The Best Cooking Shows on Netflix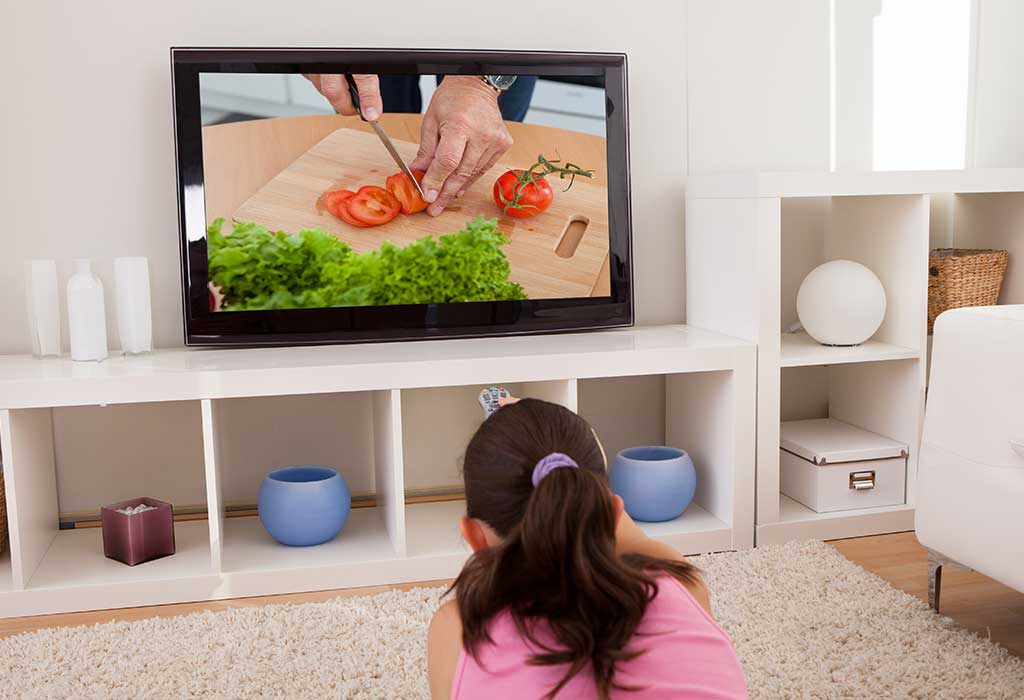 In this Article
When it comes to relaxing and feel-good TV, cooking shows have always been at the top. Watching people make food is incredibly satisfying, especially when you love cooking yourself and enjoy discovering new techniques. With today's internet, you do not even have to rely on confusing cookbooks and simply stream your favorite cooking channels online! And there is nothing more satisfying than getting to watch the best cooking shows on TV through Netflix, your go-to streaming giant.
Top 15 Cooking Shows on Netflix
Whether you are looking for new inspiration during your quarantine cooking routine or you simply enjoy exploring new cuisines, check out some of these best and most incredible food shows. Who knows? You just may find your next favorite new cooking show on Netflix!
1. Taco Chronicles
If tacos are your life, then the "Taco Chronicles" should be your first stop on Netflix! This Spanish series explores a different type of taco in each episode where you can learn exactly how it is made! Like many food-related shows, you are going to feel very hungry after each episode.
2. Waffles Mochi
"Waffles Mochi" is a family-friendly cooking show hosted by former FLOTUS Michelle Obama, who focuses on providing children with nutrition-rich food. The show features two puppet pals who travel worldwide, exploring new food cultures, learning to cook those delicious meals with fresh ingredients. Watching these with your children will inspire them to experiment with those dishes with you in the kitchen!
3. Salt, Fat, Acid, Heat
"Salt, Fat, Acid, Heat" by Samin Nosrat is a globally renowned cookbook praised for how each recipe focuses on the four main cooking elements. This global docu-series further expands on each of these topics, with episodes focusing on the cuisines of Italy, Japan, Mexico, and California!
4. Street Food
"Street Food" is the perfect show for anyone who loves exploring the street food of various cultures in Asia. The nine-episode series takes its audience to nine different cities in Asia popular for their street food. In each episode, you will be introduced to the food while learning more about the city's cultural history through the ingredients and taste.
5. Fresh, Fried, & Crispy
Hosted by Daym Drops, a popular YouTube food reviewer, "Fresh, Fried, & Crispy" takes you across America, where you can discover some of the most ridiculous yet very delicious fried foods ever made! The show also sometimes features traditional cuisines throughout the country. If you are into American food, then this is something you need to check out.
6. The American BBQ Showdown
If cooking competition shows on Netflix are your thing, then you should not skip the mouthwatering watch, "The American BBQ Showdown." On the show, Melissa Cookston and Kevin Bludso judge some of the most delicious-looking smoked meat and sides while educating the audience about how they are made. Moreover, with a show like this, you could also get into the drama of the competition while learning.
7. The Great British Baking Show
Whether you are craving some baked goodies or simply love exploring British baking recipes, do not forget to check out one of the most popular British cooking shows on Netflix, "The Great British Baking Show." You will not only love the drama of the show but also be inspired to try those dishes yourself!
8. Food Wars
Mix anime with food and learn some unique techniques and recipes from "Food Wars." The show focuses on the story of a young chef who gets admitted to a prestigious cooking academy where disputes are settled over food wars. Though all of these are animated, you might still find yourself trying some of these dishes!
9. Nailed It!
"Nailed It!" is just the show for you if you love watching intricate and cleverly designed treats. On each episode, bakers find themselves trying to complete a series of challenging baking projects; and the results may end up surprising you.
10. The Curious Creations of Christine McConnell
If spooky and haunting treats are your style, then "The Curious Creations of Christine McConnell" should be your first watch. The host creates all kinds of spooky treats inside an eerie home, and unlike other cooking shows, this one has a narrative plot throughout the season.
11. Nadiya Bakes
Nadiya Hussain, the winner of the fifth season of The Great British Bake Off, is the host of "Nadiya Bakes," a must-watch for all you aspiring bakers and lovers of baked goods. From perfect pastries to delicious desserts, each episode focuses on a treat that will inspire you to start baking on your own!
12. Best Leftovers Ever
Unlike other cooking shows out there, the "Best Leftovers Ever" teaches you how to transform leftover foods into a meal of its own with a completely new taste profile and palate. The food will look so delicious that you might find yourself experimenting with last night's leftovers.
13. High on the Hog: How African American Cuisine Transformed America
"High on the Hog" is a unique cooking show on Netflix that explores Black history and its impact on the American food culture. Each of the episodes will not only help you discover some brilliant dishes but also take you further into the constantly white-washed history of African American cuisine.
14. The Big Family Cooking Showdown
"The Big Family Cooking Showdown" is a popular Netflix cooking series where 16 families from the U.K. compete against each other for the first spot. So, gather your family together now and start a night of cooking drama!
15. Flavourful Origins
Ever wanted to visit China and explore its rich food culture? Then start watching the "Flavourful Origins" now right from the comfort of your home! The show takes its audience through a vast journey of the rich culinary traditions of China, helping them discover some classic tastes of the country.
With these programs to back you up, put all your cookbooks, recipe cards, and Pinterest boards down, and get cooking! Even if you don't want to cook, just indulge in the drama and beauty while watching delicious-looking food – the perfect combination for your lockdown binge-fest!
Also Read:
Best Food Documentaries to Watch on Netflix With Family
Best Netflix Original Series That You Can Stream Now
Best Crime Documentaries on Netflix