Teej 2023 – Date, Significance, Rituals and Recipe Ideas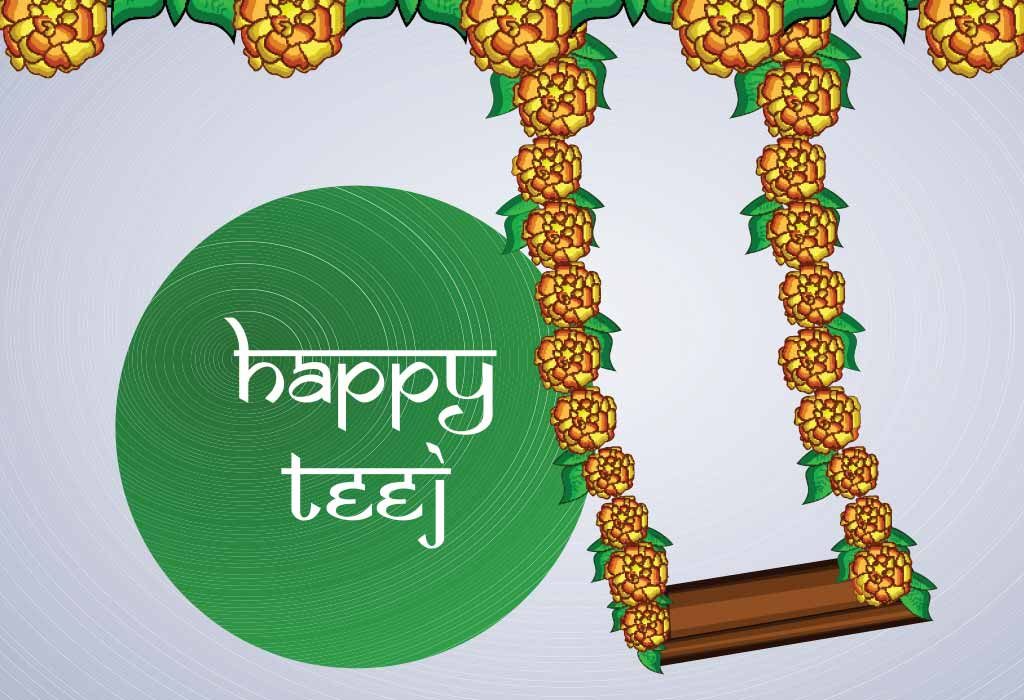 In this Article
Teej is a three-day-long Hindu festival that celebrates the union of Lord Shiva and Goddess Parvati. It is celebrated by married women across Punjab, Haryana, Uttar Pradesh, Bihar, West Bengal, and Rajasthan. Women believe that fasting and devoting prayers to the deities on this day is rewarded with prosperity and a happy married life. Do you wish to know more about the significance of this festival and how you can celebrate it? Then keep reading!
Types of Teej
Teej is celebrated on three days and has three different names!
1. Hariyali Teej
Hariyali Teej, also known as Shravan Teej or Choti Teej, is observed on the third day of the month of Shravan. Women drape themselves in green and red sarees and receive gifts from their husbands, in-laws, and other family members. This year, Hariyali Teej will be celebrated on 19th August.
2. Kajari Teej
Kajari Teej is celebrated two weeks after Hariyali Teej. On this day, women pray to Goddess Parvati and observe a Kajari Vrat. They sing songs, dance, and enjoy many festive activities. Kajari Teej will be celebrated on 2nd September this year.
3. Hartalika Teej
On Hartalika Teej, women fast for the entire day. They don't eat food or drink water for a long, happy, and prosperous married life. The fast ends with a Hartalika Puja and a grand feast. Hartalika Teej falls on 18th September, 2023.
Teej Traditions and Rituals
Teej is celebrated in the months of Shravana and Bhadrapada, i.e. from July-end to September. The exact day of the festivities depends on the waxing and waning of the moon. The festival starts with a Nirjara Vrat to welcome the monsoon.
Women usually dress up in traditional red and green sarees, apply mehendi /henna to their hands and wear colourful bangles.
Teej Katha, one of the highlights of the celebration, are mythological tales narrated to women in gatherings. To end the festival on a pleasant note, women light oil lamps, take a holy bath in red mud and break their fast when the moon shows up in the sky.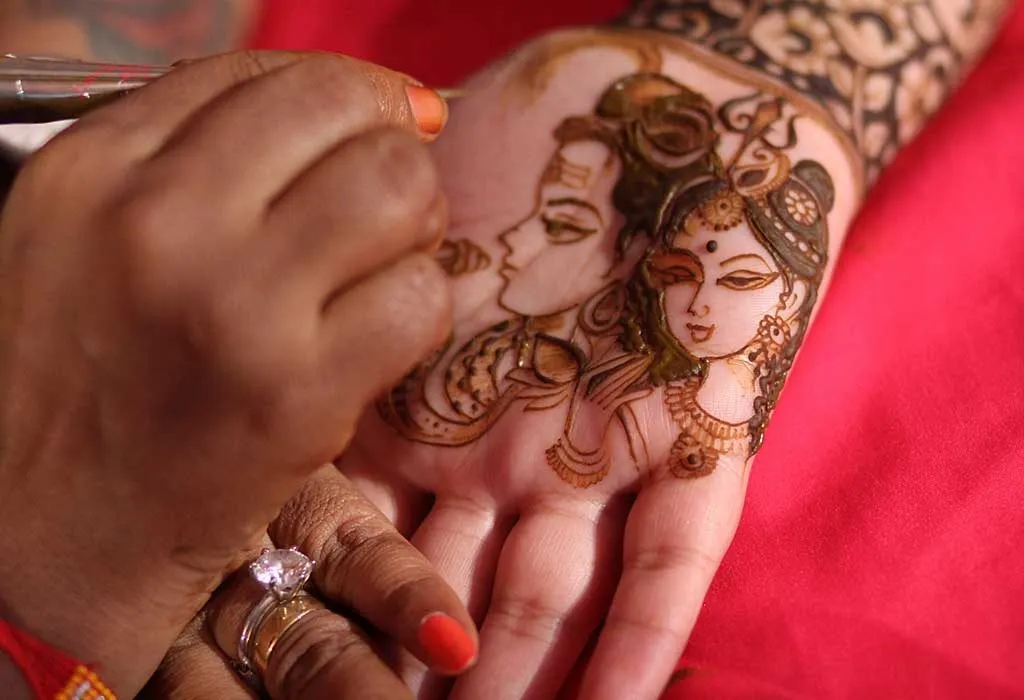 Teej Food Ideas
Teej is incomplete without sweets and savouries. Here are some popular recipe ideas for Teej:
1. Snacks
Snacks like mushroom samosas, mirchi vadas, and rajma kebabs are popular on Teej days. These work best with dips and chutneys. Some of our favourites include coconut and mint chutney, coriander chutney, and tomato salsa dips.
2. Desserts
Some popular desserts include coconut laddoos, traditional ghewar, and gulkand cupcakes. Other traditional sweets you can add to the menu are gujiya, anjeer basundi, and malpua. You can also make sabundana kheer and fruit-flavoured kheer.
3. Main Course
Dal baati, a recipe from the Rajasthani cuisine is made during the festival of Teej. These are wheat balls laden with ghee and served with piping hot dal. You can even add paneer and mirchi stuffing to the baatis and serve along with pulao.
4. Appetisers and Savouries
Some of our favourite appetisers are gatte ki sabzi, pyaaz kachoris, and masala chana. You can even spruce up your menu by making amaranth yikkis or bedmi puris with a delicious serving of raseele aloo.
5. Salads
If you want to put a spin on this year's Teej, incorporate salads into the festive food. Anything that features fruits and a mix of traditional Indian veggies with leafy greens will be a hit. You can even consider juices and smoothies.
Teej is one of the most important festivals for women in North and West India. Now that you know how to celebrate this festival and the foods to cook up, we hope you make the most of this year's Teej celebrations!
Pongal Festival: History, Importance and Significance
Krishna Janmashtami: Significance and Rituals
Maha Shivratri: Why It Is Celebrated and Foods to Eat