5 Sugarless Dessert Recipes for the Health-Conscious Couple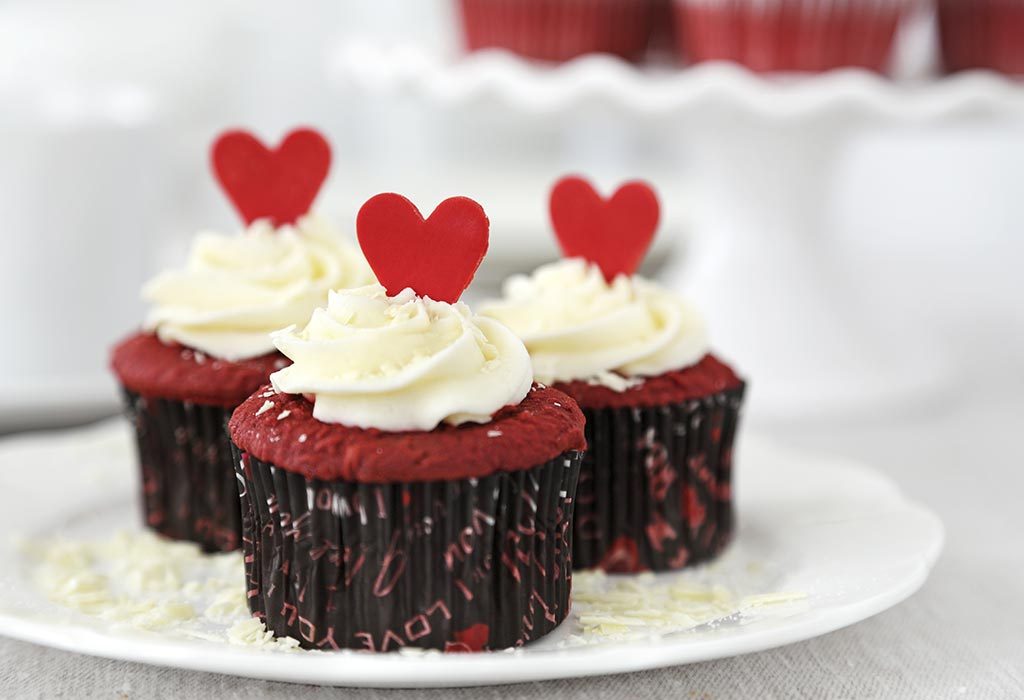 In this Article
Here's a simple truth – sugar and sweets laden with ghee, condensed milk, sugar, and the likes are hard to give up. Many of us make a resolution to limit our consumption of sugar almost every year, if not give it up completely, but only a few succeed and meet their goal of staying fit and healthy. When a dessert craving hits, it hits hard, making us forget every resolution; and we give into our temptation just like that. Whether it's your spouse's birthday, your anniversary, or even Valentine's Day, we know you'll want to indulge in sweets, because the truth is, any celebration without sweets seems bland. But to all those health-conscious couples who are determined to not consume sugar, we appreciate your unwavering resolve and bring you the recipes of some sugarless desserts that may satiate your sweet tooth.
5 Sugarless Desserts That Actually Taste Good
Whatever you are celebrating, celebrate it the healthier way with these desserts. Give these recipes a try and eat without feeling guilty.
1. Carrot Cake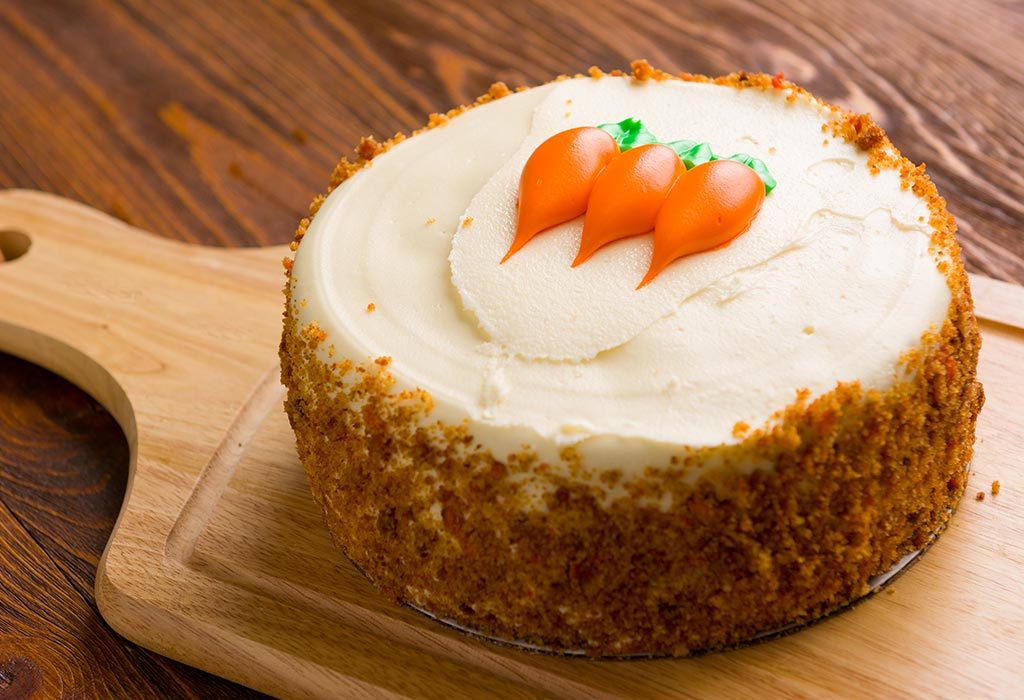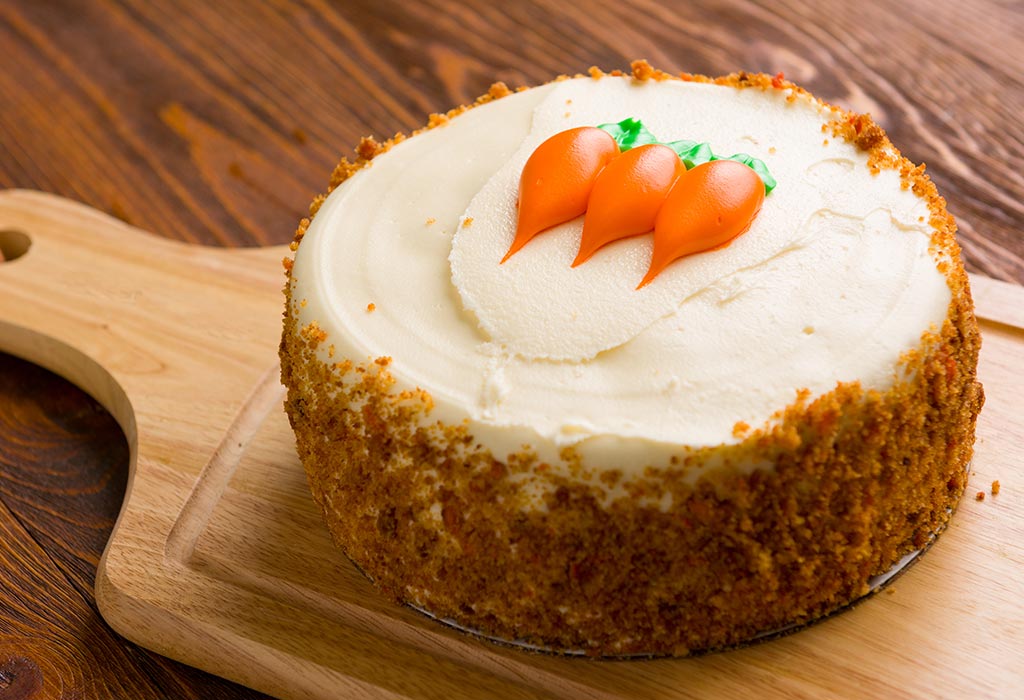 It's the time of the year when you get fresh carrots, so you might as well make the most of it by trying out different carrot dishes. Yes, we all love to eat gajar ka halwa, but there's so much more you can make with gajar. Make a carrot cake and enjoy it with your partner. The recipe below is a healthier alternative to your usual carrot cake, as it doesn't include the sugar, white flour, and excess ghee that we use otherwise in cakes and other sweets. Try out the recipe –
Ingredients:
Eggs – 3
Bananas – 2
Grated carrots (medium-sized) – 4-5
Fresh seedless dates – 10-15
Whole wheat flour – 1 cup
Baking soda – 1 ½ spoon
Nutmeg – ½ spoon
Cinnamon powder – 3 tsp
Cardamom powder – ½ tsp
Coconut flakes – ½ cup
Raisins and walnuts – ½ cups each
Sunflower oil – 6 tbsp
How to Make:
Preheat the oven to 180°C.
Whisk the eggs in a medium-sized bowl.
In another bowl, mix the bananas and dates using a hand blender till the mix turns into a thick cream.
Sift together the wheat flour, baking soda, nutmeg, cinnamon powder, and cardamom powder, and mix it with the banana-dates cream.
Add the whisked eggs, grated carrots, walnuts, and raisins to the above mix, and stir.
Now grease a cake pan with a little amount of oil and pour the prepared batter into it. Bake for about 40 minutes.
Let it cool, then dig in.
2. Oats and Raisin Cookies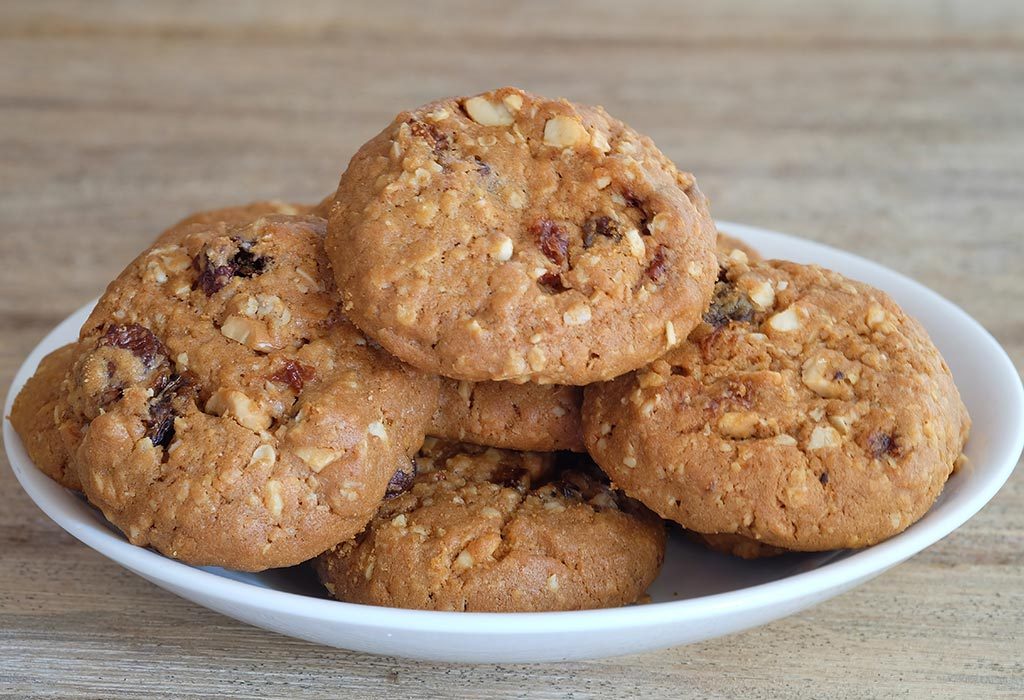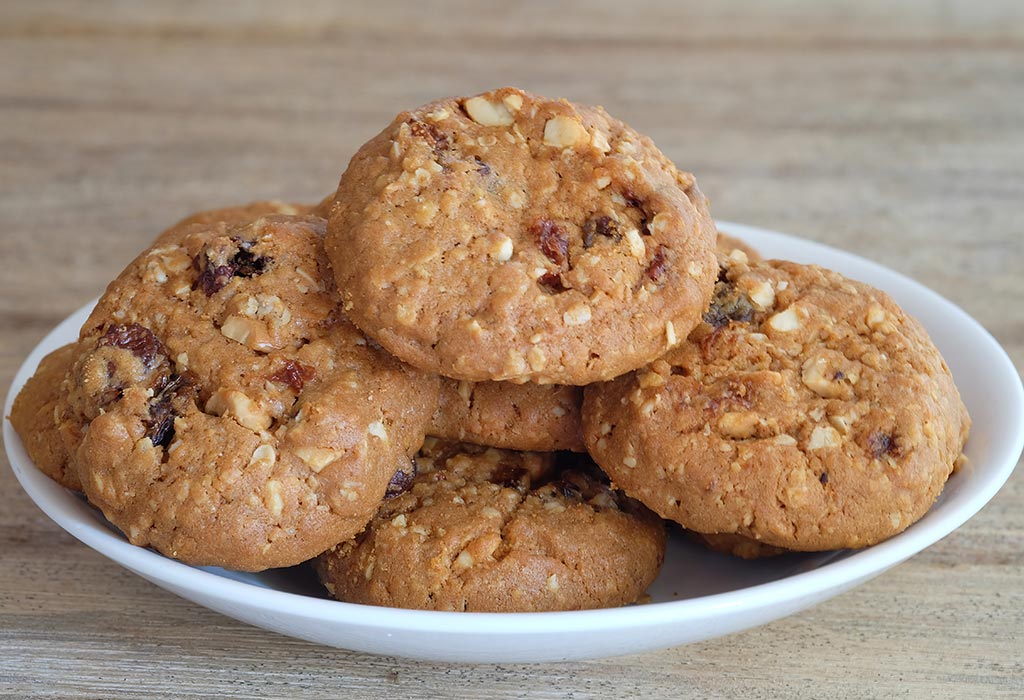 If you are not in the mood to cook something heavy, make raisin cookies. Raisins and apples will form the base ingredients of this crunchy delight. Here's the recipe of the same –
Ingredients:
Raisins – 1 ½ cup
Apples (peeled and chopped) – ½ cup
Butter – ½ cup
All-purpose flour (maida) – 1 cup
Baking soda – 1 tsp
Vanilla extract – 1 tsp
Oats – 1 cup
Eggs (beaten) – 2
Walnuts – ¾ cup
Water
How to Make:
Take water in a saucepan and add the raisins and apples to it, and bring it to a boil.
Turn off the heat and add the butter to the saucepan. Keep aside.
In a medium-sized bowl, take the flour and baking soda. Add the beaten eggs, vanilla extract, and the raisin-and-apples mixture, and mix it thoroughly.
Fold in the oats and walnuts.
Cover the dough and let it chill for 8-10 hours.
Preheat the oven to 175°C and grease the cookie sheets or tray. Drop dollops of the mixture onto the sheet.
Bake the cookies in the preheated oven for 8-10 minutes. Once done, let them cool.
3. Banana and Peanut Butter Ice Cream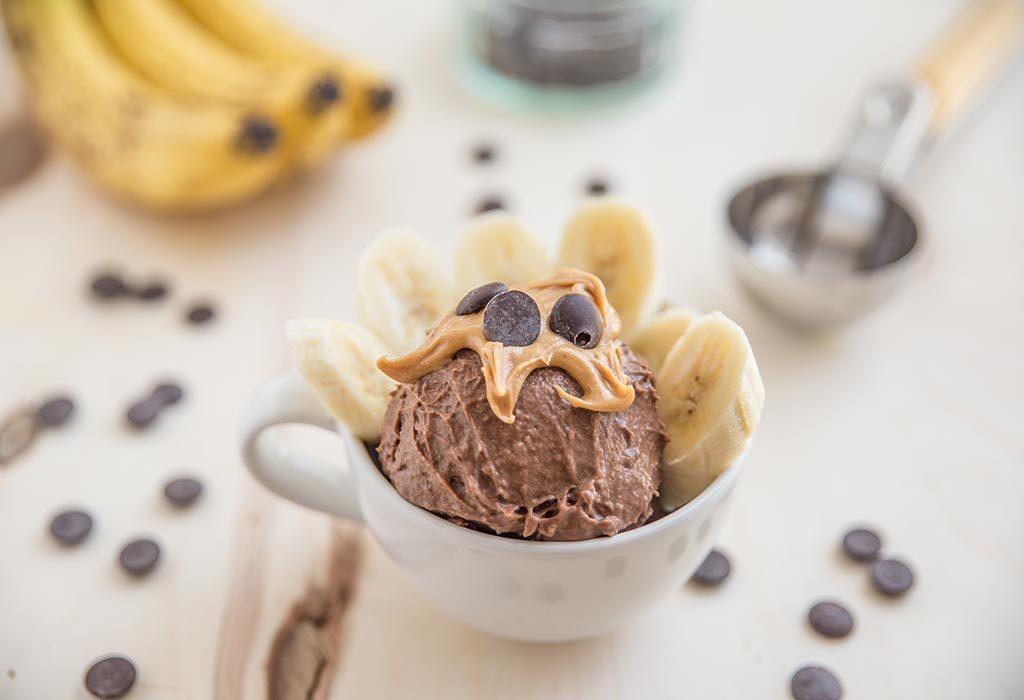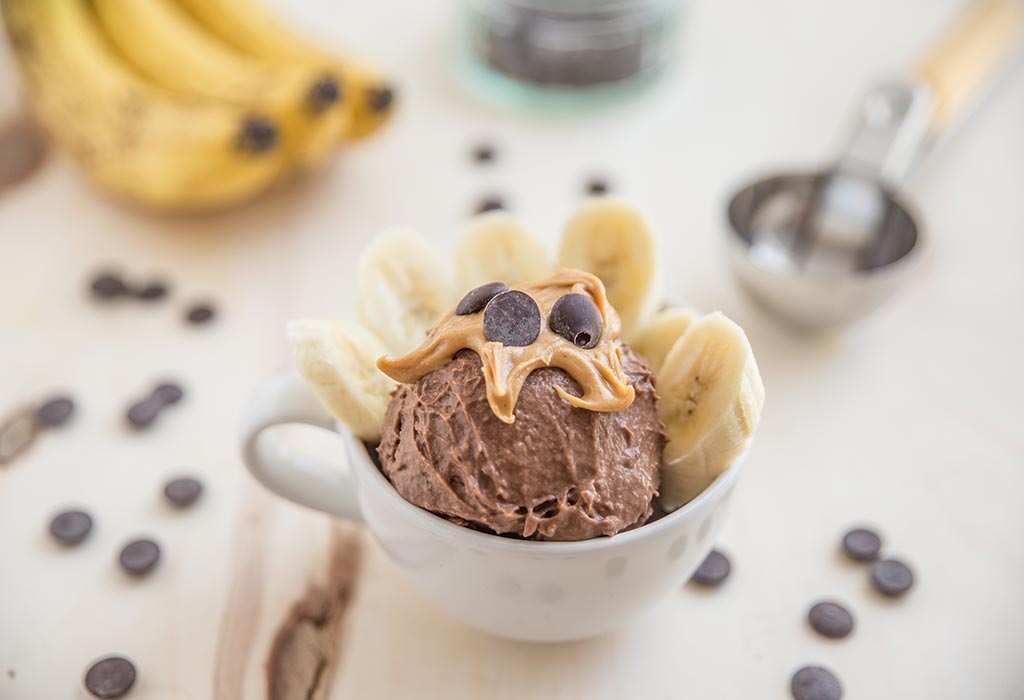 This two-ingredient ice cream recipe is perfect for those who don't want to spend hours making a dessert. With this recipe in your cookbook, you won't have to go to an ice cream parlour to buy ice creams (which usually contain sugar and other artificial sweeteners). You can make your own healthy banana and peanut butter ice cream with minimal effort. And your children will love eating this ice cream too!
Ingredients:
Bananas (ripe) – 4
Peanut butter – 2 tbsp
How to Make:
Peel the bananas and slice them into discs of half an inch each. Arrange these slices on a large plate and freeze for about 1-2 hours.
Take the slices in a blender and puree. Blend until the banana slices turn smooth and creamy.
Add the peanut butter and blend again.
Transfer the mixture into another bowl and freeze. You can also eat this ice cream immediately if you like it soft and creamy.
4. Date Balls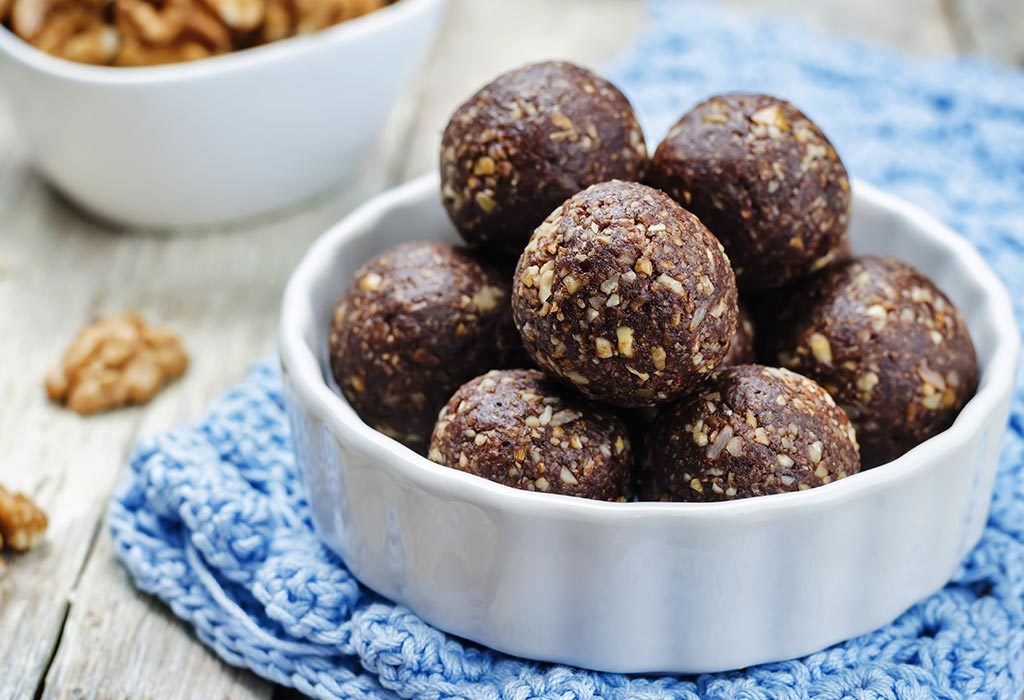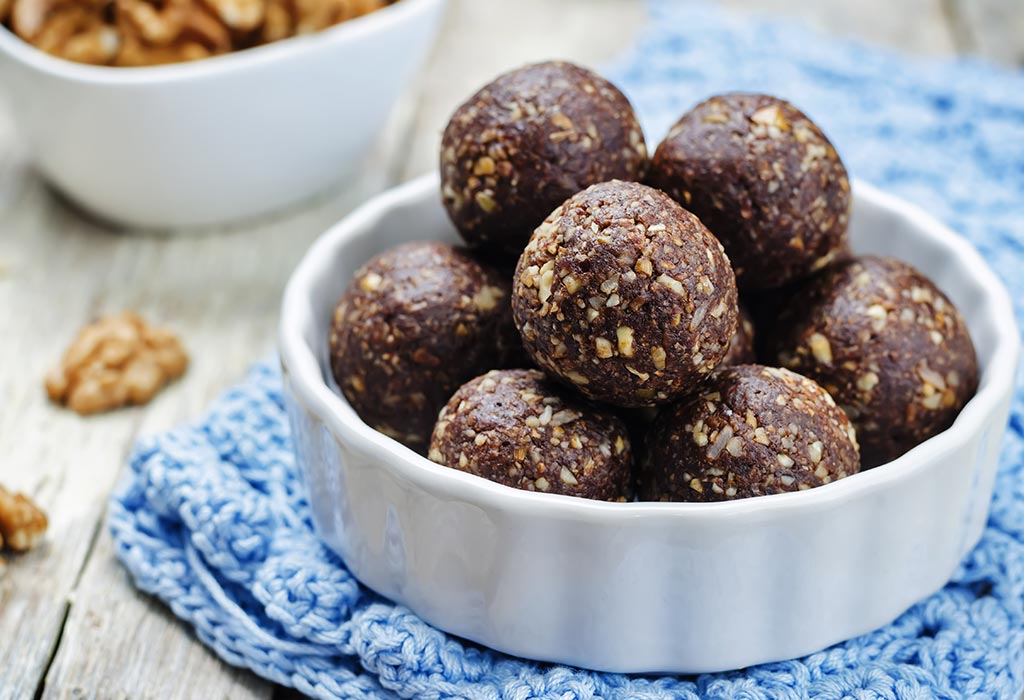 Dates are naturally sweet and are a storehouse of nutrients. They will satisfy your sweet tooth easily; however, eat in healthy amounts as we know your hands would keep reaching for quite a few of these, once you taste them.
Ingredients:
Seedless black dates – 3/4th cup
Almonds (chopped) – 1 tbsp
Walnuts – 1 tbsp
Pistachios (chopped) – 1 tbsp
Ghee – ½ tbsp.
Poppy seeds (khus khus) – 2 tbsp
How to Make:
Heat the ghee in a non-stick pan.
Add the dates and cook on a low flame while stirring it continuously for 5-10 minutes.
Cook until they turn soft and lumpy.
Turn off the heat and add the almonds, walnuts, and pistachios, and mix well.
Allow it to cool a little then shape them into balls or rolls as per your choice.
Take khus khus in a plate and roll the date balls around in it.
Refrigerate for some time to let the balls set.
5. Chocolate-dipped Strawberries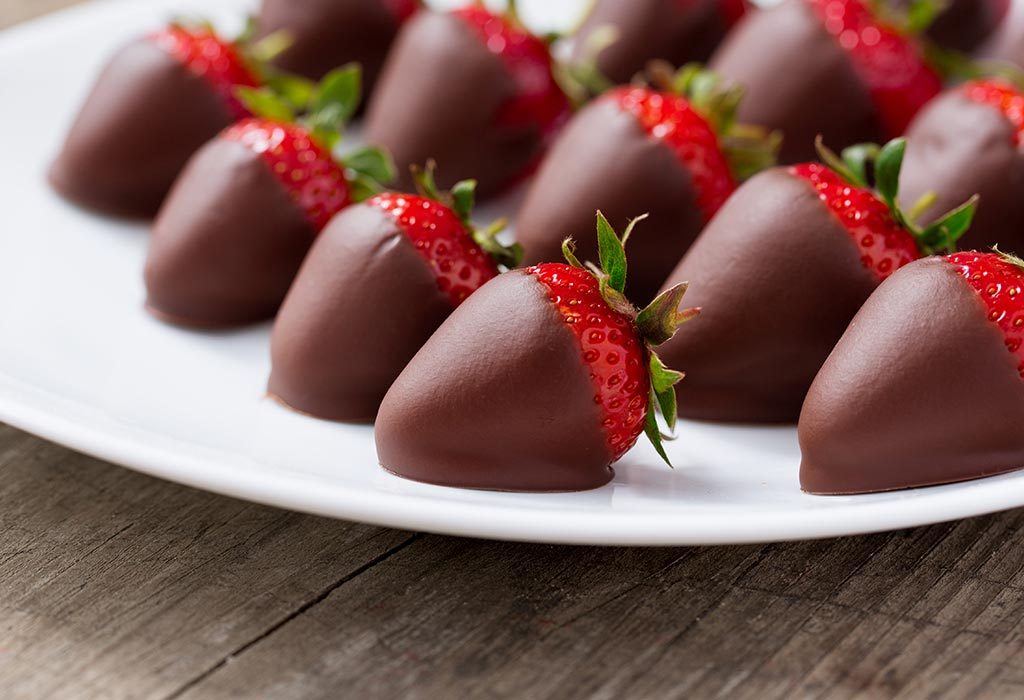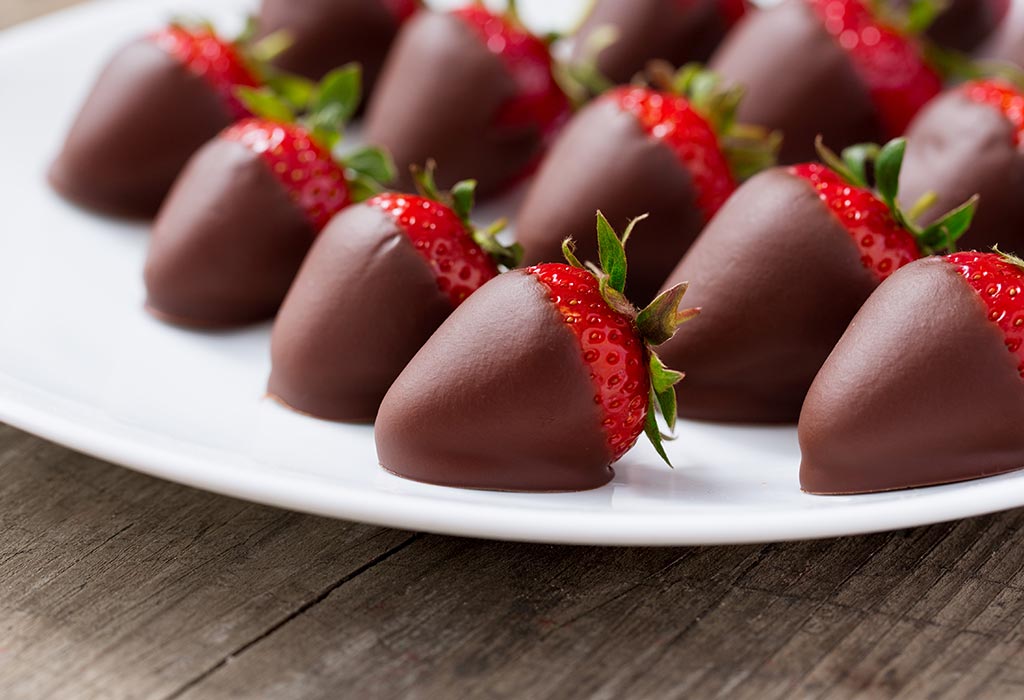 Celebrating special days like birthdays or Valentine's Day would be incomplete without chocolate, which is why, we are sharing with you one of the easiest chocolate recipes there is – and, it's guilt-free! After having a wholesome meal with your partner, dig into this dessert together. You can eat chocolate-dipped strawberries while cuddling with your spouse on the sofa and watching a romantic movie. Prepare this recipe in advance and have a romantic movie date together, complete with a yummy snack!
Ingredients:
Sugar-free chocolate chips – ½ cup
Strawberries – 8 – 10
Coconut oil – 2 tbsp
How to Make:
Take the coconut oil and chocolate chips in a bowl and melt them together in a microwave. You can also melt them in a saucepan.
Stir until the mixture becomes thick and smooth.
Wash the strawberries and dry them. Leave their stems on for easier grasp.
Using a skewer, dip a strawberry in the melted chocolate and swirl it around to coat it evenly with the chocolate. Repeat the same exercise to coat the remaining strawberries with chocolate.
Lay all the coated strawberries on a tray or a plate lined with parchment paper.
Coat the strawberries again and refrigerate for 10 minutes.
Your chocolate-dipped strawberries are ready to eat.
These are some not-so-usual sweets that you can make on any occasion or for no reason at all. These desserts are comparatively healthier than the sweets you eat otherwise, so make them and eat in healthy amounts. As these desserts are devoid of sugar, they won't come in the way of your health goals. Furthermore, these desserts can be made in no time, so don't you panic if you have decided to make a dessert at home at the last minute. We are sure you will do just fine. Anyway, anything homemade tastes better than its store-bought counterpart because it is made with love. So try these healthier sweets without jeopardising your sugar-free and healthy lifestyle.
Also Read:
How to Make Sugar Free Kaju Katli
Homemade Sugar Free Ice Cream Recipes
Healthy and Tasty Dry Fruit Recipes