Stylish Mudroom Ideas to Make Most of the Space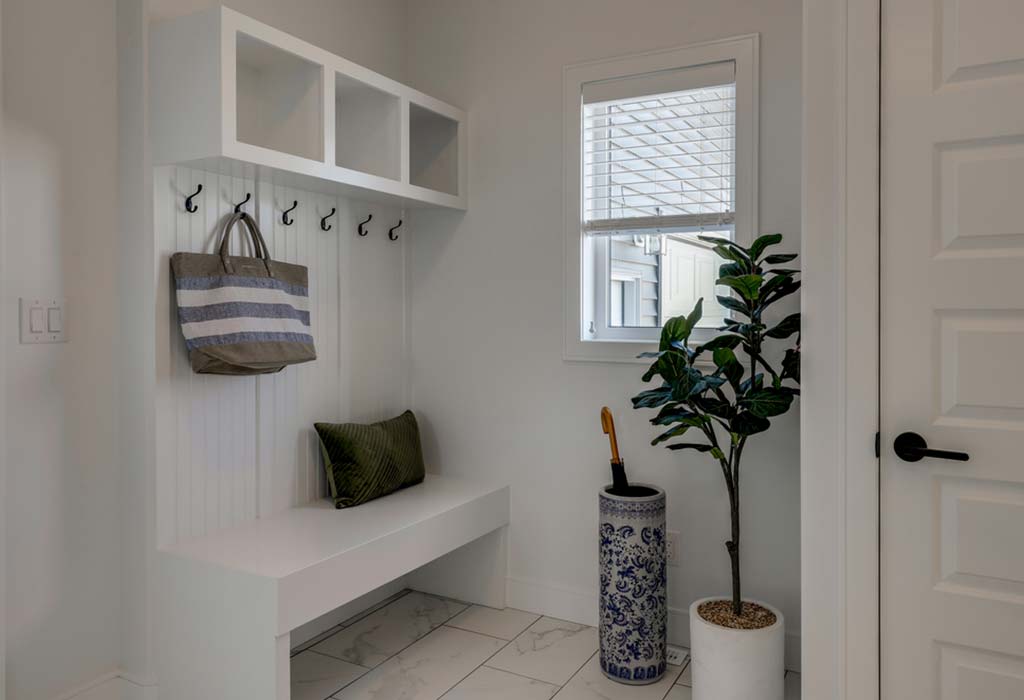 In this Article
Many individuals desire to create the ideal vacation in their own homes but are unsure how. For one thing, they have no clue where to begin when it comes to mudroom decoration. However, if you take your time and prepare well, it is possible. Some more popular suggestions include hanging all the storage cabinets from the ceiling or erecting a slide in the mudroom.
Whatever kind of mudroom you choose to construct, you should begin by knowing more about the options available to you. So, keep reading the post to gather some of the modern mudroom ideas.
Mudroom Decoration Ideas for Smart Organization Solutions
You may attempt some of the unique and creative mudroom inspo and decoration ideas for your home if you wish to have a creative outlet in your house. This kind of design is appropriate for both homeowners and professionals who want to have a pleasant and friendly space to rest or work at any temperature. There are many basic designs and innovative concepts available that will make your house seem fantastic. Here are some mudroom design ideas to assist you and get you started.
Let's take a look at some of the various kinds of mudroom design ideas you may attempt at home:
1. Enclosed Lockers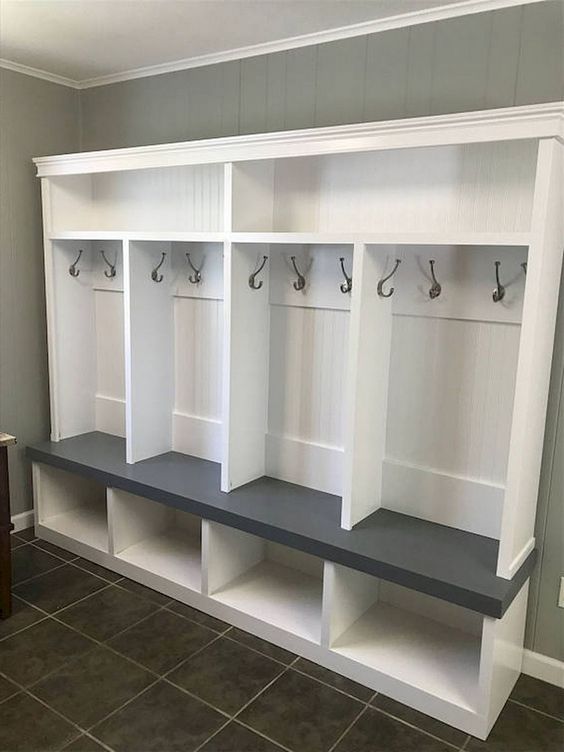 Storage and lockers are essential components of any mudroom. Whether you have a big storage room or a little cubbyhole, having a designated location to store all your belongings is necessary for good organization and security. You have a variety of storage choices accessible to you. You may choose the cheapest option or for excellent quality and safety. You may use a locker to store shoes, clothing, sports equipment, and tools. You have the option of free-standing or enclosed storage.
2. Include Baskets, Containers, and Boxes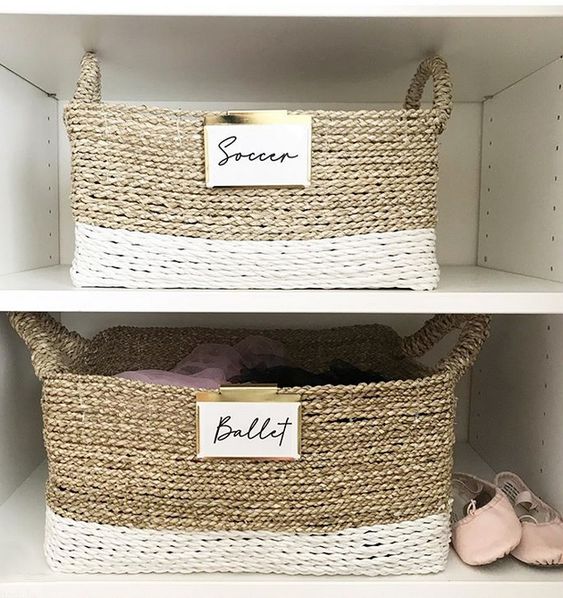 There are numerous boxes, baskets, and other storage items to keep organized in a well-organized mudroom. This area is equipped with scoop buckets, shovels, ladders, and other mudroom-related tools and equipment to facilitate the organization, storage, and distribution.
3. Basic Bucket Concept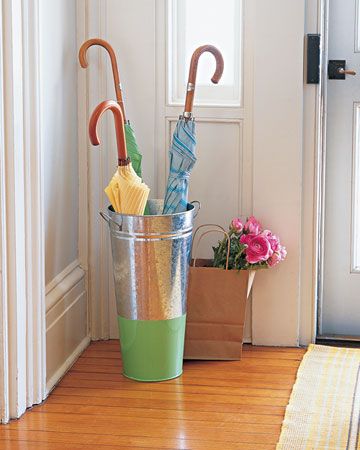 Nothing beats planning and constructing a mudroom, which is why so many people choose to build their own houses with a wood frame. Mudrooms are extremely popular since they are often more significant than a standard shed and have more space than an in-ground shed. A simple bucket will look right at home in your clean mudroom. Many mudrooms may be found in the rear of a house, with a basic outdoor shed constructed on the back. But, no matter how large or tiny your mudroom is, there will be certain basic and beneficial items that you will always want.
4. Build a Hat and Coat Rack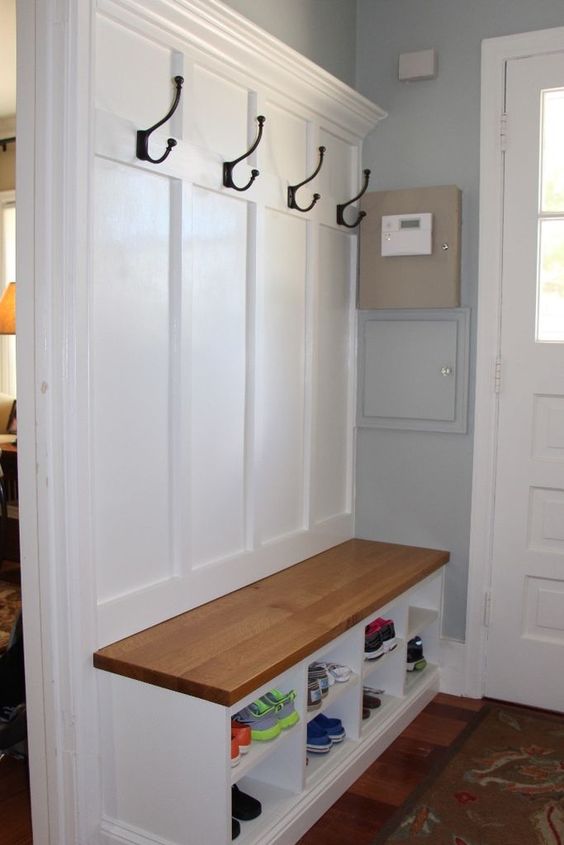 If you have an oversized garage or shed and want to keep your tools and equipment out of the weather, building a hat rack for vertical storage and utilizing an umbrella is an excellent method to keep your tools and other things dry. Gather your equipment and items that you want to stay dry before beginning to construct your hat rack. Then, using a screwdriver, pry the clamps that hold the pieces together apart. You will now have a clear area to store your tools and goods.
5. Make a Boot Rack Out of Small Stones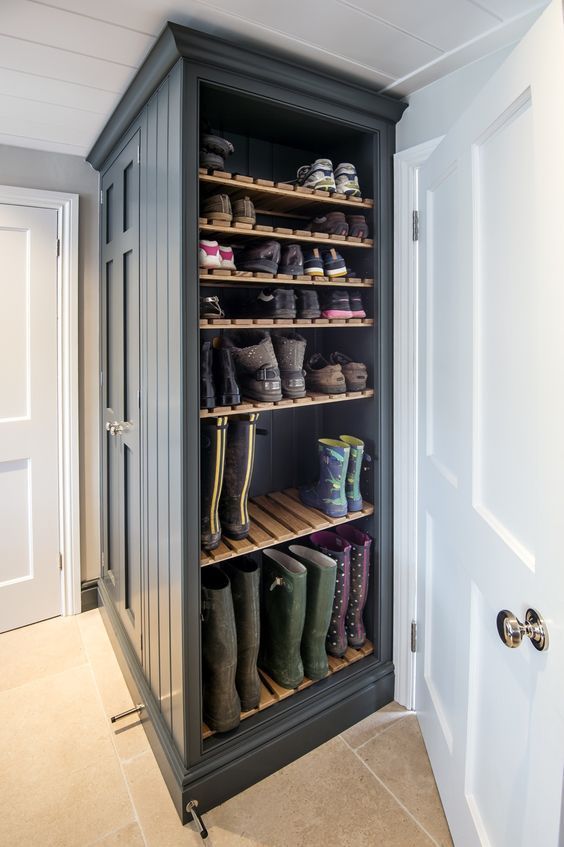 You can quickly and easily construct a sturdy tray to dry your wet ski boots in a matter of minutes with the materials you already have. You can make a boot rack out of small stones and other simple tools that can be placed in the mudroom corner to keep your boots organized. This is one of the best mudroom entryway ideas since the entrance to your living space will remain dry and dirt-free.
6. Build a Message Corner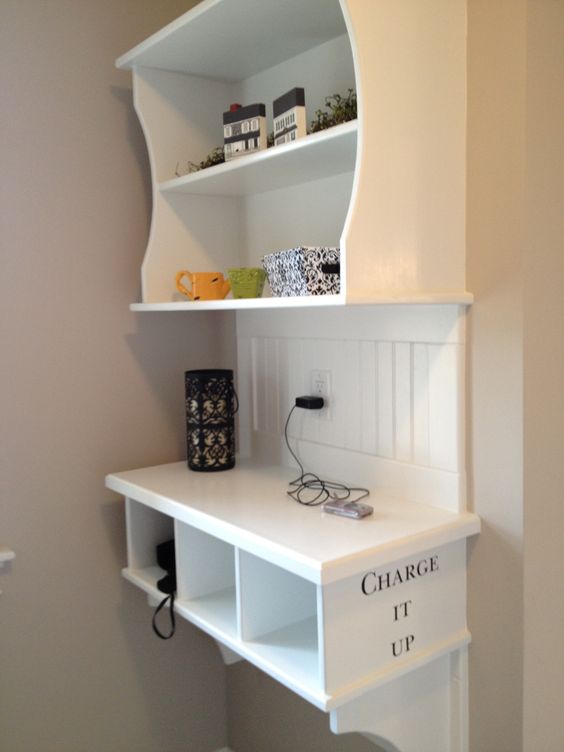 Creating a message area in your mudroom will provide you with the ideal location for your small but essential items. You can use this area to organize and store notes as well. The container can hold small items such as pennies, buttons, paper clips, rubber bands, and other small but necessary accessories. The fact that they don't take up much space and are easily accessible, and if you have a message area in your mudroom, you will be able to organize and store messages and reminders every time you use it are all advantages.
7. Install a Mirror for Last-minute Inspections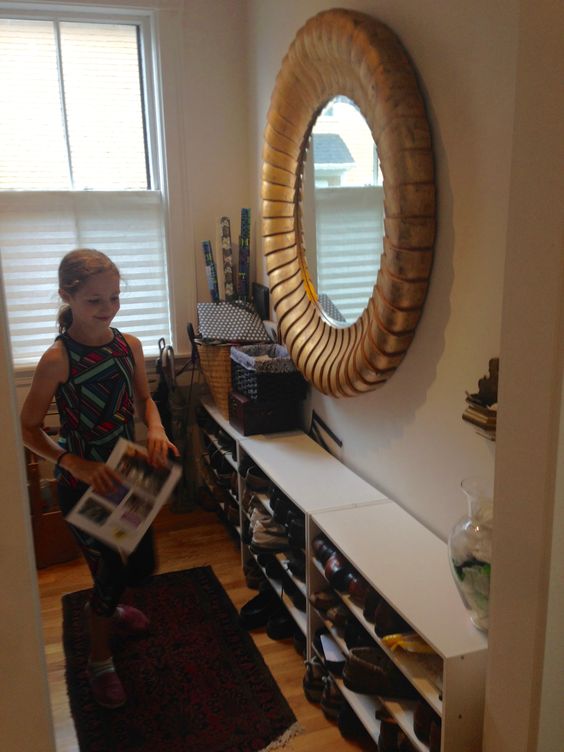 A mirror is an excellent method to enhance the appearance of your house. If you need to go out and conduct any last-minute inspections of items like the floor or the foundation, having a mirror in the mudroom will help you do so. If any places need to be repaired, such as loose shingles on the roof, the homeowner may inspect for shingles and nail down any damaged parts with the mirror. It is also possible to use a mirror to ensure that all muck has been thoroughly cleaned away.
8. A Mudroom Cubby to Hide Things From View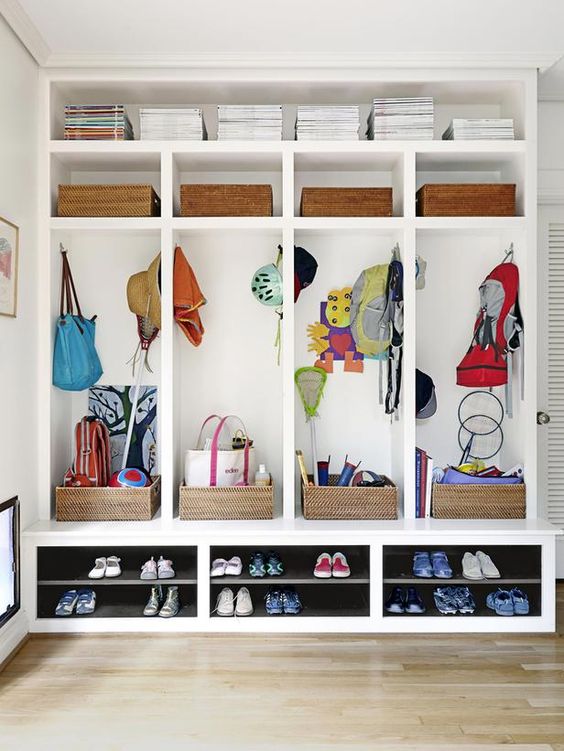 Cubbies are the most fundamental and ubiquitous of all mudroom accessories, both in design and functionality. They can be found almost anywhere. Ample storage space for the entire family, as well as plenty of container storage space to keep things hidden, is provided by this easy-to-assemble mudroom unit.
9. Storage for Gloves and Mitts and Drying Items Before Storing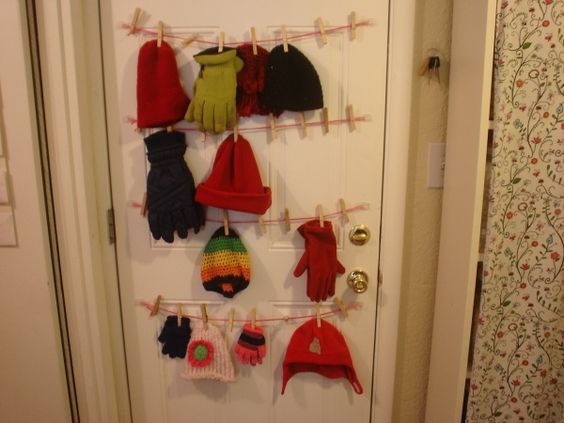 Using this ingenious method, you can safely and securely store anything – from mittens to hats and even misplaced stockings. You can also use it to quickly dry damp items before storing them in drawers or cabinets, among other applications.
10. Over-the-door Storage Cabinets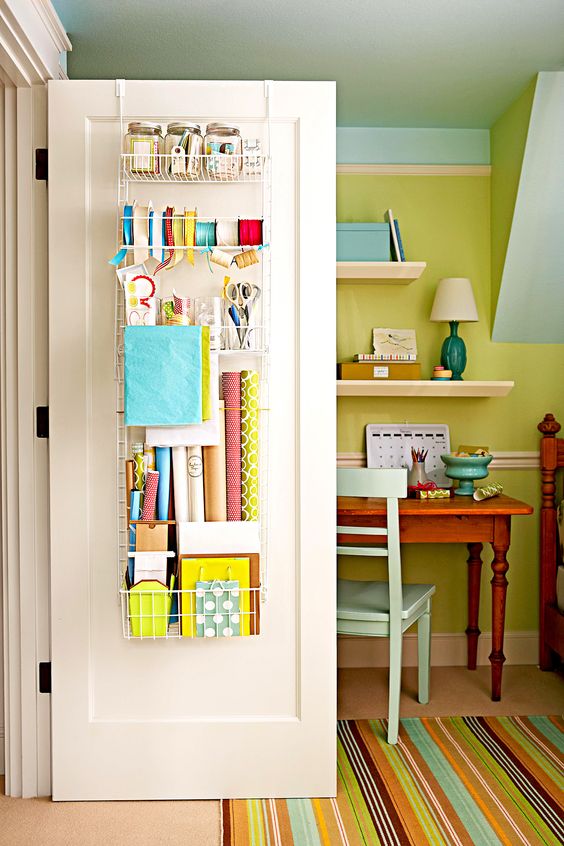 Why not take advantage of any excess space in your mudroom, which is frequently the case with a big house or utility room, by installing over-the-door storage cabinets? They do not only act as fantastic small mudroom ideas to get more things into your home but also look adorable and give a touch of elegance to an otherwise plain-looking area. You can keep all your daily-use items in one place for easy access.
11. Bench for Putting on Shoes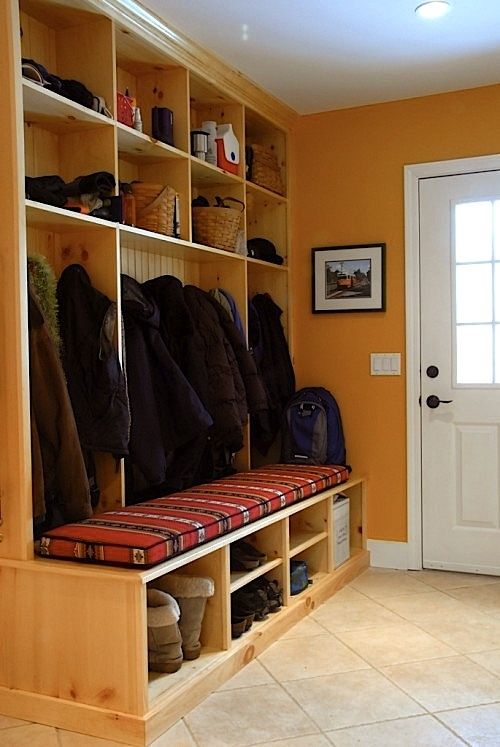 The mudroom bench is an excellent addition as front entrance mudroom ideas to any home, mainly if you and your family spend a lot of time outside during the summer. The benches are constructed of lightweight metal and may be used to store clothing, shoes, toys, or anything else that needs to be stored. The benches are simple to build and come with a mounting kit, making them quick to set up.
12. Install Wainscoting to Protect Walls and Keep Scuffs at Bay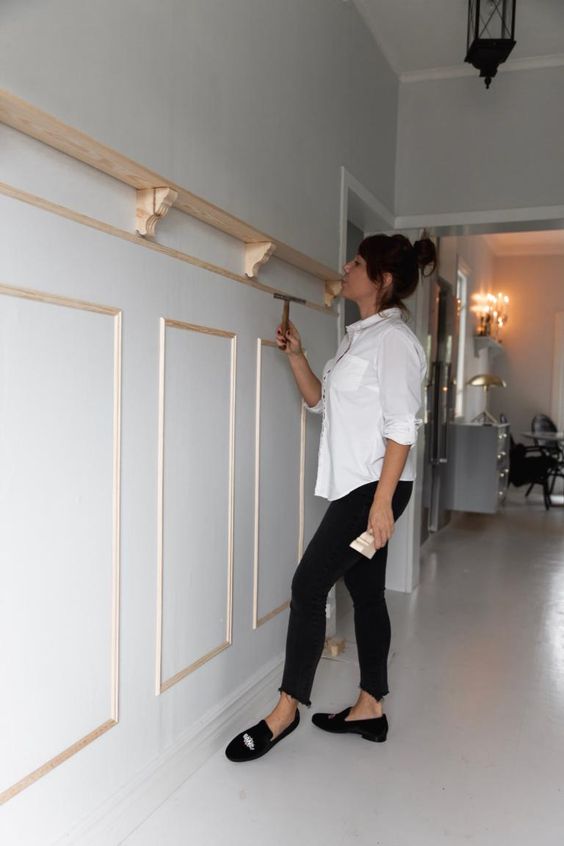 If you've been staring at your walls, unsure of what to do or what level of protection to provide, it might be time to consider a new mudroom solution. Being able to keep a place clean is a necessary part of maintaining its organization. Wainscoting is an excellent choice for families with children and pets because it protects the panels and keeps scratches bare minimum on the walls.
13. An Intelligent Shoe Cabinet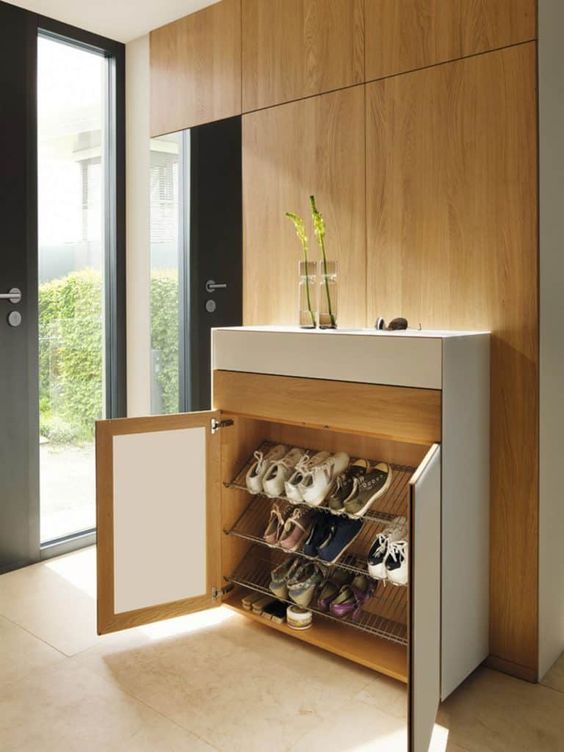 Using a clever shoe cabinet, you can keep your shoes hidden and off the mudroom floor. They are simple to assemble and disassemble for storage, and they take up very little space in a laundry room or garage when not in use. As a bonus, many of these cabinets have a sliding door that keeps shoes hidden when they're being removed for cleaning. Finding the most appropriate model to meet your needs is the key to achieving your objectives.
Following these suggestions will assist you in making the most of the available space in your current mudroom. These suggestions will aid you in making the most of any extra open space in your mudroom. The fact that you can use every nook and cranny in your home to store your belongings is yet another advantage of having a mudroom in your home. Whatever your space configuration (nook or shelf), there are methods to make the most of your available space and maximize its potential.
Also Read:
Behind The Door Storage Ideas
Storage Tips for Small Apartments
Under the Staircase Storage Design Ideas