Stock Tank Pool Ideas For Your Backyard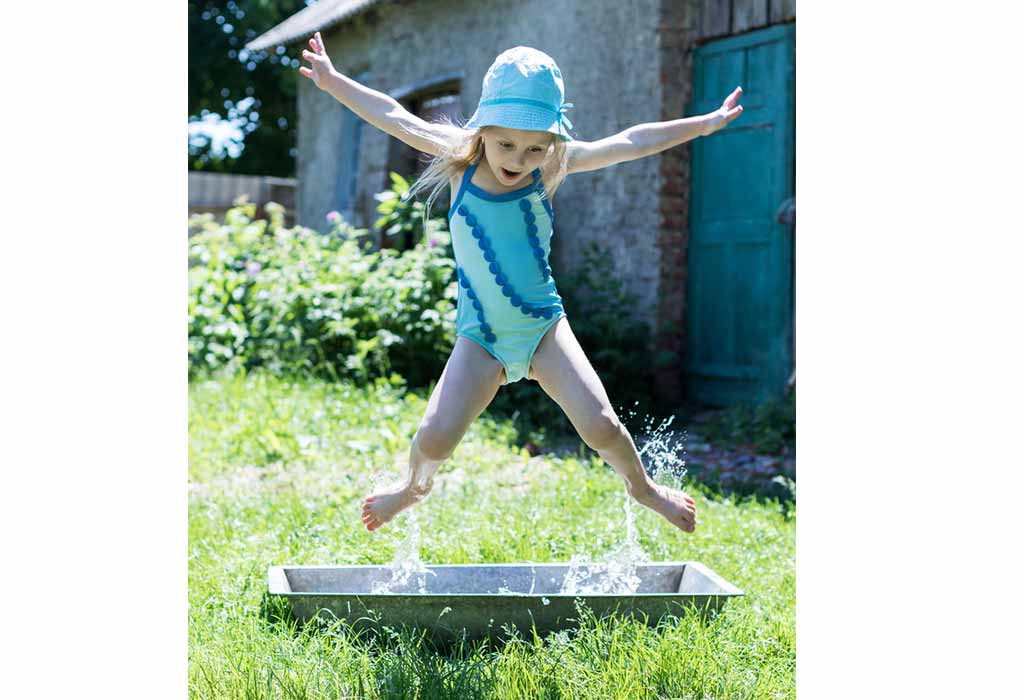 A stock tank pool is a fun, affordable, and versatile way to put a pool in your home and yard in many inventive ways. Stock pool ideas are making a splash all over social media, websites, and magazines to emerge as a new home décor trend of this year.
What Is A Stock Tank Pool?
Stock tanks have become the center of attraction in the backyard of homes to beat the summer heat when most public pools and beaches remain shut due to the pandemic. A stock tank pool is generally filled with water by adding a pump with a filter system and kept clean by adding chlorine tabs in a pool cleaner floater. Cleaning of the pool is necessary for optimum maintenance.
Moreover, a galvanized stock tank pool is sturdier than plastic pools and keeps the water cool during summer. Originally sporting a humble, minimalistic look, you can build a deck around them, add surrounding rock tiles to provide makeshift flooring, lend it an industrial-chic, urban, hippie, country, or bohemian desert design, or take up a DIY challenge to give them a trendy makeover. The best stock tank pools need just a little imagination, ingenuity, plumbing supplies, and a well-curated style to make it perfect for kids to splash about or adults to lounge on a float. Here are some of the best stock tank pool ideas with creative pool designs and deck ideas that would help personalize the pools and convert their outdoor space into a refreshing oasis.
How To Choose the Right Stock Tank For Your House?
While stock tanks are getting repurposed for recreational purposes, you must consider some factors before purchase.
1. Material
Plastic tanks are lighter and easier to move from one place to another. They are corrosion and rust-free and remain cool for a more extended period. However, plastic pools are also less durable and crack faster. Metal tanks are heavier, more susceptible to rust and corrosion, and heat up quickly. However, it's easier to clean and remove algae from them.
2. Costs Depends on Size, Material, and capacity
Metal stock tanks cost 35 percent more expensive than plastic ones. The larger the size and capacity, the more expensive stock tanks can be. Generally, pools should have a length or diameter of at least five feet and a capacity of at least 80 gallons, similar to the size and capacity of an average bathtub.
3. Careful Selection of Location
Ensure the location for the stock tank pool is sturdy enough to support the weight of the water tank and the number of people who'll be taking a plunge. Choose a level ground free of rocks. You shouldn't set it up on wooden decks like spots with rotted wood. Soft or hard surfaces are suitable for lighter plastic tanks.
4. Accessories
Buy a filter pump along with your stock tank. Filter pump installation will require drilling a few holes in the tank to feed the pump hardware into it. As the pump runs, the pool gets filled with water through the pump tubes attached to the hardware. It also helps keep the water circulating, making it less hospitable as a breeding ground for mosquitoes.
How To Install It?
Packed with a simple and homely vibe, a stock tank pool is affordable and can be purchased at farm supply, home improvement stores, or ordered online. It can be installed above the ground, in the ground, or partially in the ground. So, prep your yard to support the tank by creating a solid, flat surface that can bear a lot of weight (packed sand, concrete, or a sturdy deck). Since it is shallow and weighs less per square foot than a traditional pool, it doesn't require a cement slab. In case of a bit of excavation, make sure to leave room for hoses and slabs. A licensed electrician is a must for any hook-ups where water and electricity are involved. Ideally, it should be placed near an electricity source if you plan on installing a pump.
Pros of Stock Tank Pool
In recent years, a stock tank pool has become quite popular, all for good reasons. Let's find out the pros of a stock tank pool:
Stock tank pools are affordable. The in-ground pools can cost around $20,000, while the cost of the above-ground ones is $2,000. In contrast, the price of the tank might be between $200 and $400 depending upon the size apart from the optional cost of a pump and maintenance supplies.

Stock Tank pools are DIY-friendly. Paint or decorate on it as you like.

They are manufactured to withstand the elements of weather through rain, snow, wind, and sun. Galvanized steel can last long as they are rust-resistant.

A compact stock tank pool is perfect for small yards, especially for urban dwellers with limited outdoor space.

A stock tank pool is a raised container that has the advantage of being up off the ground. This protects them from animals like dogs, squirrels, or raccoons. They're also suitable for areas in which

soil

is less fertile.
Cons of Stock Tank Pool
A tank filled with water can have algae growth making it look gross and slimy. So, install a filter and use chemicals to treat the water. You also need to drain out your tank from time to time and give it a good scrub.
As mosquitos breed in stagnant water, you need a filter or aerator in your pool to create a slight current so that your family doesn't get bitten when they're in or around the pool.
Metal tanks are prone to rusting if you put chlorine directly into your pool. You need to either seal your tank before filling it with water or use a chlorine floater to prevent this problem.
Install your pool in an area with shade as the metal tanks can get heated up and potentially burn you on touch if it is left under the scorching summer sun.
Check with your city or town municipalities if you need to secure a permit for a stock tank.
Amazing Stock Tank Pool Ideas
Although you can style the largest stock tank pool with innumerable options, a smaller one can also look great with the right accessories and innovative design ideas. Here are some of them:
1. Deck around the pool With Benches
A wooden deck built around the stock tank pool looks aesthetically pleasing with a décor that flows naturally with the bushes and trees. The bench seat helps add extra seating for those that want to sit and watch or dip their feet in. A low-profile deck with a sofa gives this pool a very cozy vibe.
2. Fairy Tale Pool
A mosquito's net as a shade looks like Tinkerbell's home. Soak your body in and imagine you're in a fairy tale.
3. Brick Stock tank Pool
Randomly stacked or neatly arranged bricks can cover the side of the pool, making it look unique. This kind of design flows beautifully with the natural surroundings.
4. Boho-Chic Design
Add a gorgeous fabric accent, cute plantations, or an adorable sling chair that can give your pool a beautiful natural touch yet a boho-chic vibe.
5. Under the Shade
Placing your stock tank pool under an outdoor umbrella is an easy way to decorate it. The cantilever umbrella can shade the pool beautifully and can have a high wooden fence as a backdrop to provide better protection and security. The vintage light fixtures finish the overall look beautifully.
6. Country Style Stock Tank Pool
Putting a pedestal and mix and matching the traditional wood elements and a sandy environment create a country road atmosphere. The cactuses and rocky planter finish the look perfectly.
7. Pool With concrete Frame
The all-weather concrete wall surrounding an in-ground stock tank pool design lends strength and durability to it.
8. Stock Tank Pool With Walkway
Make your stock tank pool with wooden paneling making it the yard's centerpiece that evokes a contemporary natural vibe. The plantation alongside the pavers leading up to it can be an excellent walkaway.
9. Ground Pool
Make traditional in-ground pool resemble a mini oasis. Paint a galvanized steel pool with bright paint to brighten up your day—epoxy paints and waterproof paint to avoid rusting. A single polished chrome handle can enhance the modern cheery atmosphere and provide better safety for the kids.
10. Tropical Hideaway
Pour a gravel foundation and build a wooden deck to support the tank. Place zero-gravity chairs, a retractable privacy screen, tropical plants, and magnetic pool lights to add a soothing tropical ambiance after sunset.
A stock tank pool can convert your backyard into a retreat of fun and solace. However, keep an eye on children while enjoying the pool, even if it is only a stock tank. The water should be free of debris, waterborne bacteria, and human contaminants that irritate skin or cause eye infections.
Also Read:
Amazing Farmhouse Decorating Ideas For Your Home
Top Spring Blooming Flowers to Brighten Up Your Garden
Easy DIY Spring Wreath Ideas