Step by Step Guide to Wash Feather Pillows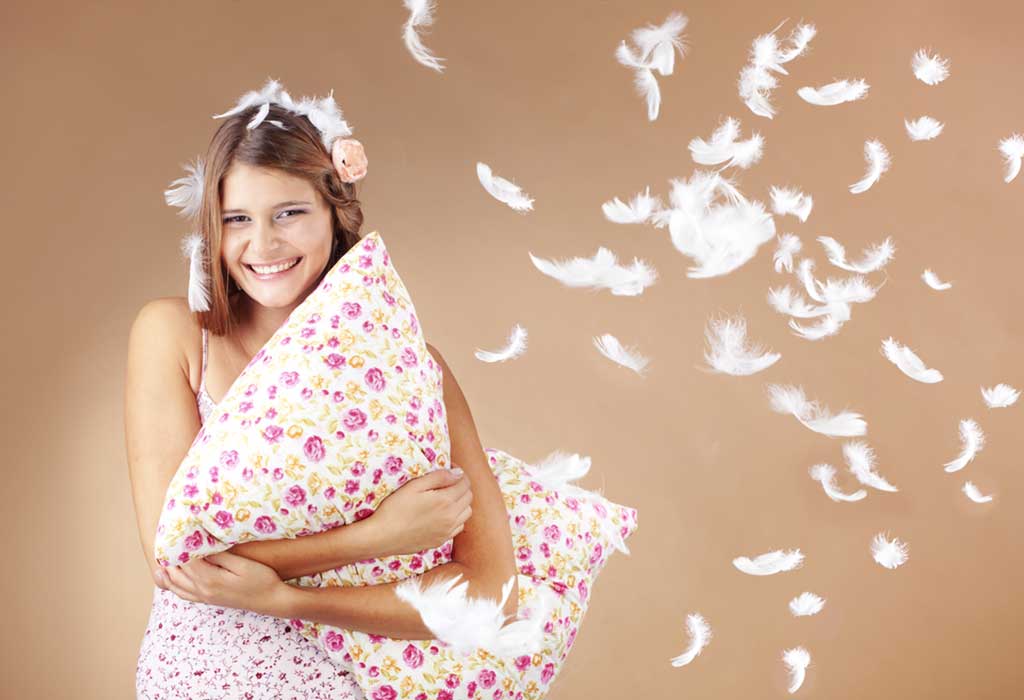 Feather pillows have long been associated with elegance, richness, and flair and have been preferred by the wealthy and famous. These pillows now come in various designs, sizes, and colors to complement any current decor at home or elsewhere. People utilize these lovely items for sleeping peacefully. Also, while cleaning them, be cautious not to leave dirt or dust on them since this can prematurely age your feather pillow.
If you've ever tried to wash and dry feather pillows or had them cleaned, you know that while it is important to keep them clean, it is not an easy task. Some individuals toss away their fluffy pillows after they've used them out, or they don't wash them for months at a time.
But you'll never have to worry about cleaning or storing your cushions again if you follow our step-by-step guide on washing feather pillows.
Why Should You Clean Feather Pillows?
Keeping a feather pillow clean has numerous benefits; continue reading to learn more about these benefits:
Cleanliness is by far the most important benefit of keeping feather pillows clean. Like any other cushion, a feather pillow collects and keeps all or most of the dirt, filth, oil, and drool that we shed from our heads and mouths during the night.
Furthermore, even if we put pillowcases and coverings on our pillows, it's generally a good idea to launder the feather pillow from time to time because dust can still soak into the feather pillow.
Keeping your feather pillow clean might help it last longer. When compared to other types of pillows, which lose their shape and end up looking horrible after just one wash, feather pillows probably appear better after a wash. It's as simple as giving the pillow a quick rinse and plump to keep it clean. It also makes the pillow more comfortable and suitable for the user.
Occasional cleaning of a feather pillow helps it return to its original appearance. A simple washing is required to restore the appearance of a feather pillow and give it a fresh look.
Easy Ways to Wash Feather Pillows
There are many methods to launder feather pillows and keep them looking as good as new. While some individuals like to machine wash them, others prefer to hand wash them to preserve the fabric's softness and beauty. Washing feather pillows with cold water help prolong their life.
How to Wash Feather Pillows in Washing Machine?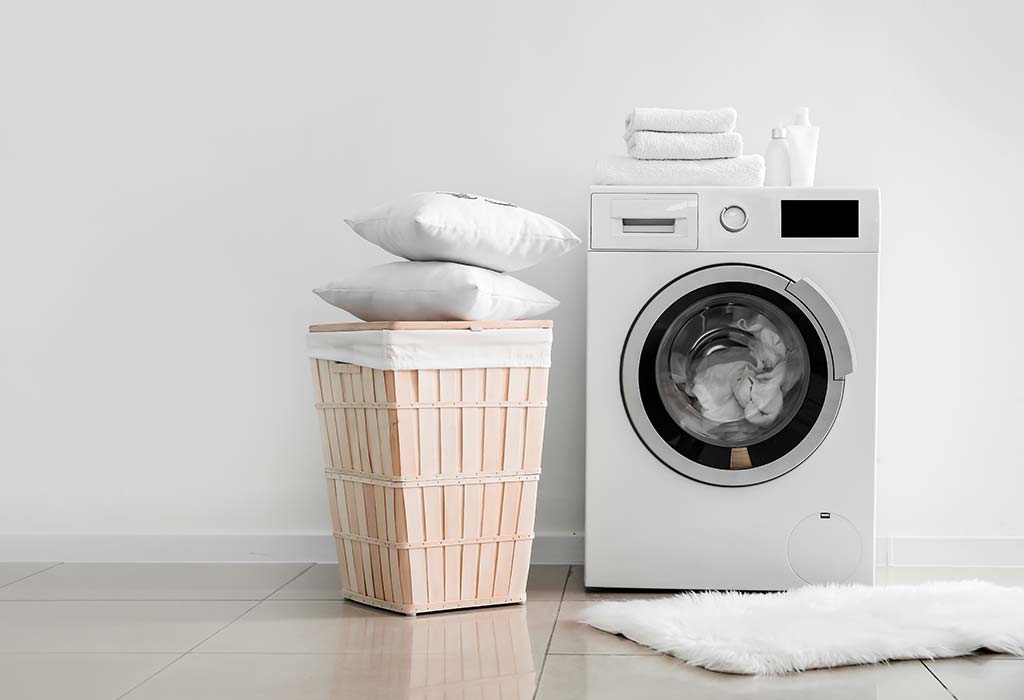 In contrast to foam and fake pillows, feather pillows require more care while washing. Here's how to machine wash feather pillows:
Tools You Need
Laundry washer (Prefer the front-loading one for the swift process)
Two feather Pillows, as it caters to a well-balanced load
A gentle cleanser
Freshwater
Steps To Wash
Remove the pillowcases and protectors. It may be padded or zippered.
Look for tears and holes in the pillow's seams and corners. If you have any, fix them; otherwise, your feathers will fall out in the washing.
If you have a top-loading washer, keep your pillow upright to prevent being entangled with the impeller.
Pour 2 tsp mild chemical cleanser (avoid powdered soap to prevent stickiness).
Warm water may damage the plumes, so only use hot and cold water.
Select the gentle cycle.
Run two full rinses and an extra spinning cycle in the washing to eliminate any remaining soap residues.
Puff them up while they're still wet from the wash.
Otherwise, the plumes will clump together.
Perhaps you could dry the pillows in your favorite method.
Hand-washing Feather Pillows
If you don't have a washing machine or dryer, you may hand-wash the feather pillow, and it will still be clean. Here is the method for washing feather pillows by hand:
Tools You Need
A basin, a bucket, or a large basin is recommended
Warm freshwater
Soluble washing soap with a pleasant scent
A terrycloth bath towel.
Steps To Wash
Take the pillows out of the cases.
Examine the edges for tears or damage and repair any that you find.
Fill the tub or basins with warm water.
Dilute with 2 tsp of detergent.
Soak the pillows in the liquid for a few minutes.
Continue squeezing each cushion to get rid of all the dust. Gently press your way backward and forth through the water.
Simply hand-wash your pillows in cold water. Wash until only clear water drips down the drain.
For drying your pillows, you can use a dryer or the sun.
How Many Times Can You Wash a Feather Pillow?
Dead skin, sweat, and oils generated from your body overnight find their way into your pillows with time, which is why it is critical to wash your pillows every six months. In any case, it's where you sleep every night of the week!
How to Dry Feather Pillows in a Dryer?
You may dry the pillows in the dryer or outside in the sun. On the other hand, a dryer is suggested to speed up the drying process and avoid clogging and the accompanying odor. Check out the proper method below:
Tools You Need
A clothes drier
Drier balls
A pair of crisp white socks
Steps To Dry
Fold each pillow inside a large washcloth until all liquid has been absorbed. Don't twist.
Place the pillows in the dryer on a moderate cycle.
Use the air-only cycle rather than the lower thermal cycle. Even though the air-only technique takes longer, you are guaranteed a dry cushion with a real feather. Low temperatures will dry your pillows faster but may damage the feathers.
After each wash, keep the pillows fluffed. Consider taking them out now and gently thumping two edges with both hands.
While the pillows are drying, use dryer balls to fluff them up.
Inspect the pillows for any signs of sticking.
Begin by giving your cushions one last fluff from each side.
Choose different sides and gently shake them while using both edges.
Invest in a washable pillowcase, covering, or liner.
Easy Ways to Dry Feather Pillows Without Dryer
Alternatively, one can let the feather pillows dry naturally or in the sunlight. Follow these steps to dry the feather pillows without using a dryer:
Hang the feather pillows on a laundry line (you can also hang them from a tree limb to remove moisture).
Pin the pillow along the most extended seams' line for better water drainage and less clumping.
Alternatively, on a sunny day, set the feather pillows on a level surface.
Keep a close check on them for any clumps or stains.
To keep the feather pillows from sticking together, fluff and turn them every hour.
How to Last Feather Pillows Longer?
If you want to preserve the pillow in excellent shape for an extended period, keep the following points in mind:
Cover your feather pillows with a pillowcase and clean them regularly to ensure that they last as long as possible. If properly cared for, these can provide exceptional assistance and durability for up to ten years.
It is also a good idea to refresh back and feather pillows in between washings.
To toughen up your feather pillows, toss them in the dryer with a damp washcloth, three dryer balls, and a bit of your choice liquid soap.
Use a low flame tumble dryer for 15-20 minutes to get fluffy and revitalized pillows for your dorm.
Caring Tips for Feather Pillows
Having leaking feather pillows may be highly distressing. Here are some caring tips to make the feather pillows last longer:
Utilize a pillowcase: The best and most straightforward way to improve the effectiveness of a feather pillow is to use a pillowcase. Using only a zipped pillow cover provides further protection against dirt, filth, and skin oil.
Keeping the same pillowcase clean: Pillowcases should be washed weekly rather than every two years. Soak the pillowcases often to eliminate dust and dirt.
Wash your pillows at least twice a year: A professional launderette should clean down pillows. Cleaning services offer the instruments needed to thoroughly clean and fret the cushion. Fashion Cleaners cleans and re-ticks feathers using ozone and sunlight.
Safe-keeping a pillow: Keep feather pillows in a clean, well-ventilated cabinet or attic to avoid fungus. Never put a pillow in polythene.
Feather pillows are an excellent addition to the interior décor of any condo. These exquisite sleeping accessories offer many beautiful hours of sleep and relaxation while creating a rich ambiance. They must, however, be cared for and kept in good condition, just like any other home product. You can follow this article to find the most suitable way to wash your feather pillows.
Also Read:
Easy Ways to Wash and Clean Blankets
Easy Tips to Wash Teddy Bear at Home
Effective Ways to Clean White Clothes