Special Days to Observe During the Month of October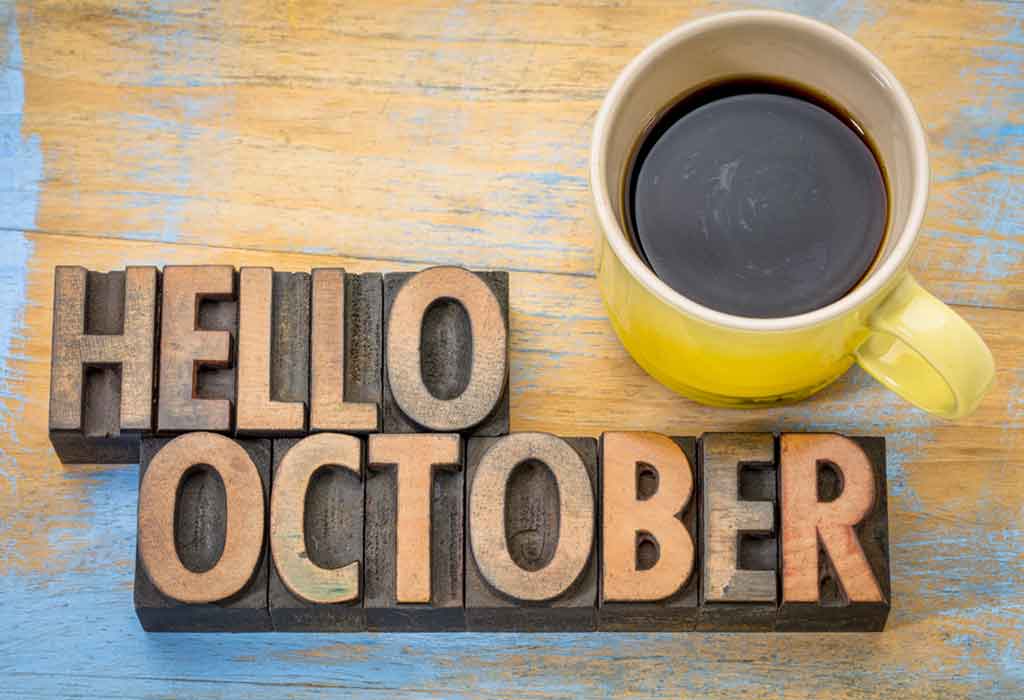 A holiday is a day is established by custom or law on which normal activities, especially work, school, or businesses, are reduced or suspended. The intention of a holiday is to allow individuals to commemorate an event of cultural tradition or religious significance associated with important dates on the calendar. Nevertheless, in most modern societies, holidays serve more as a recreational function, just like any other weekend activities. If social media has taught most is that the year is full of unofficial "holidays." Though it might be tougher to identify some of the most unusual occasions, many of them have gone global despite starting off as local, national, or even family-centric traditions. Many of them promote a cause that needs human empathy for support and awareness, but these light-hearted observances generate a great social media buzz and open the door for brands for promotional opportunities. High impression conversations, online videos, posts, campaigns, and inspirational social messages created by these celebrations of National days help to unite opinions, build positive sentiments and drive change in society.
What's Special About October Month
October is the tenth month of the year, as per the Julian and Gregorian calendars. It is also the six of the seven months that have 31 days. As per the old calendar of Romulus 750 BC, October retained its name after January, and February were added later in 153BCE. The name is derived from the Latin October mensis, meaning 'eighth month', and the Greek word octo, meaning 'eight'. Its Middle English form is octobre, while the Anglo-Saxons called it Winterfylleth.
October is associated with autumn in parts of the Northern Hemisphere after the autumnal equinox. As per numerology, this month symbolizes wealth, peace, prosperity, and fertility. It is the time of the year when crops are harvested by farmers who hope and pray for their yield to be bountiful. Whether it is the beauty of the changing color of the leaves, sunlight peeping through the red and gold foliage, embracing the cozy scarves, or eating delicious pies, this sepia-tinted season of fall is the best time for awareness, mindfulness, and self-reflection. The Greek philosopher Heraclitus had once said, "The only constant is change." Thus this season focuses on the impermanence of life, emphasizing the importance of respecting the present before it passes us by.
Autumn as a season represents the preservation of life and storing the basic necessities before winter sets in. Nature offers us a chance to reconnect with ourselves as we prepare to retreat to our snug havens in the midst of dropping temperatures. It is also necessary to protect our health at this time by boosting our immunity through adequate nutrition and habits. Thus even if the days get shorter in anticipation of winter, there are more reasons than one to celebrate the fun holidays in October. With a multitude of things national events and global festivals in October, let's start by making a bucket list of October days to celebrate so that you can make the most of the gloriousness of autumn.
Important Days to Observe in the Month of October
The special days to observe in the month of October can be used as a platform to spread awareness on different issues, pique our interests and stimulate our minds. Let us celebrate, dedicate and revel in the magnificence of these important days.
1. October 1: World Vegetarian Day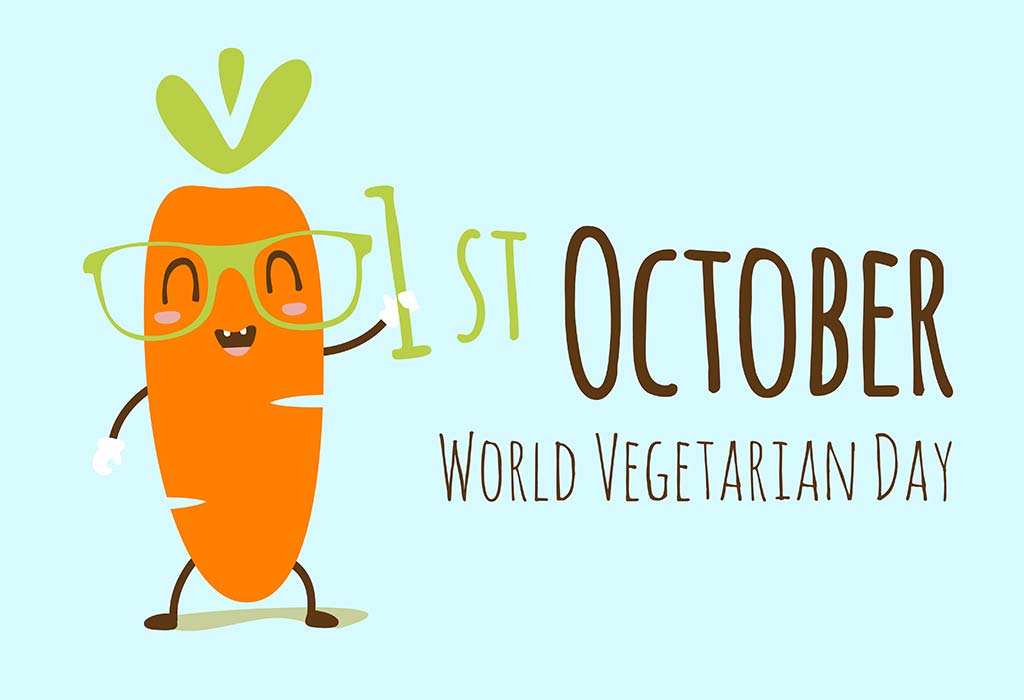 With so many plant-based versions of the most popular dishes, it's easy to go meat-free for a day. This celebration kicks off a month of awareness for vegetarian food while encouraging lasting changes as a healthier alternative.
2. October 1: World Smile Day
Smile is contagious and has the power to act as a natural painkiller. It releases endorphins that make us feel good and elevates our mood to relax the body. So, smile at someone to celebrate this simple act of kindness.
3. October 3: National Boyfriend Day
This day recognizes the sweethearts in our lives who bring a unique meaning to our lives. Whether they are loving, kind, generous, or supportive, let him know how important he is to you today.
4. October 4: National Ship in a Bottle Day
This day honors Jack Hinkley, the founder of the Ship in Bottle Association of America. It celebrates and encourages the traditional artwork of creating a miniature ship that lies inside a glass bottle.
5. October 5: National Be Nice Day
It would be ideal if everyone lived their lives to do something nice on a daily basis or perform random acts of kindness to make the world a better place.
6. October 6: Physician Assistant Day
This day marks the 20th anniversary of the first graduating class of Pas and the birthday of the profession's founder, Eugene A. Working alongside physicians and general health practitioners, PAs contribute towards emergency room wait times, primary care, seniors care, and health care in rural communities.
7. October 6: International Walk to School Day
Began in 1997, this global event celebrates the joy of walking and brings attention to traffic safety, environmental concerns around the school in order to build local momentum for a Safe Routes to School initiative.
8. October 8: World Egg Day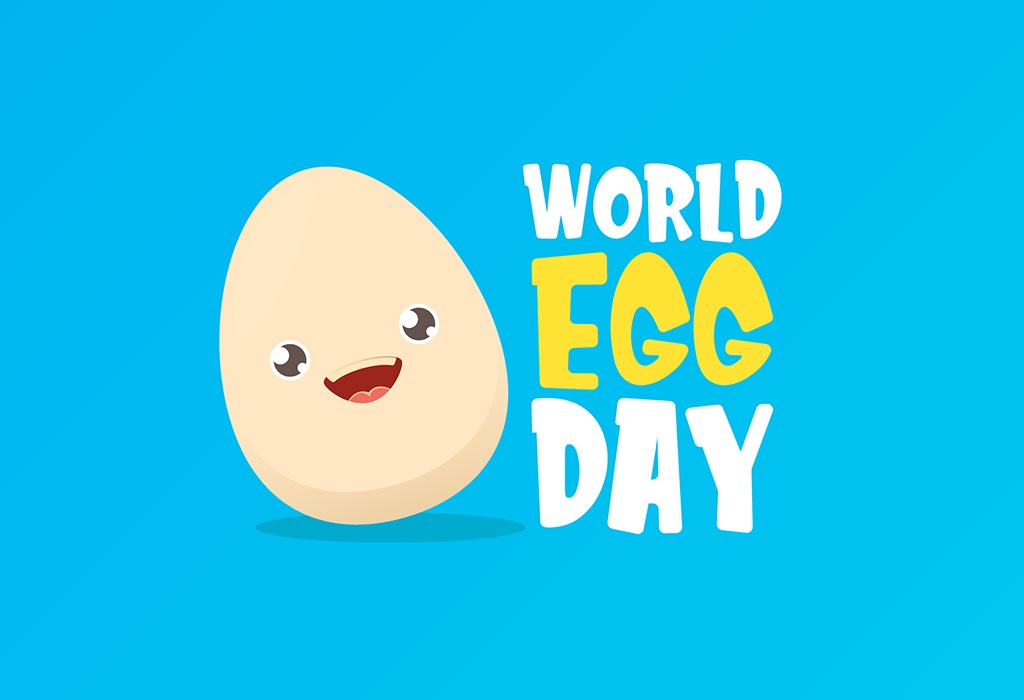 Founded in 1996 by the International Egg Commission (IEC), Vienna, this day raises awareness of the nutritional power of eggs in our diet. They are an unbeatable package when it comes to versatility providing top-quality protein at a very economical price. Think of your own egg recipe today to delight your family.
9. October 9: Curious Events Day
The world is full of bizarre events that tantalize and cater to our curiosity. Spend the day learning about some of the unsolved mysteries that may not have any logical explanation but continues to fascinate and baffle us to this day.
10. October 10: National Handbag Day
Handbags often make a style statement and complete a woman's ensemble. This day recognizes the versatility and utilitarian importance of all purses and handbags that come in different shapes, sizes, and colors.
11. October 11: It's My Party Day
The culturally rich and sumptuous food of the Southern states deserves to be recognized and celebrated officially. So, look up the history of the delicacies like shrimp gumbo, homemade biscuits with gravy, or Carolina rice and treat your friends and family on this day.
Who needs a reason to party? So, send out the invitations to your family or friends, make all your favorite party food, put on the music, and get the party started.
12. October 12: Moment of Frustration Day
However, we may try to do our best. There are bound to be some moments of frustration in our lives. Take the opportunity to ease that moment of angst in a harmless and healthy manner by going out for a walk, crying, screaming to yourself, or even seeking help if needed.
13. October 13: National Fossil Day
This day celebrates our geologic heritage by highlighting the scientific and educational value of paleontology and raising awareness of the importance of preserving fossils for the future.
14. October 14: National Dessert Day
Derived from the French word "desservir", which literally means to remove that which had been served, dessert became a savory dish around the 15th century with lots of sugar. Any meal is incomplete without a dessert. Moreover, if you have a sweet tooth, satiate your craving today by baking a pie or whipping up a banana split.
15. October 15: Get Smart About Credit Day
This American Bankers Association is about raising awareness in public on good credit habits. It is a national campaign to help young people learn about the importance of sound financial management.
16. October 16: National Dictionary Day
This day honors the birthday of Noah Webster, who published the first dictionary in 1806. Later, he continued to compile and expand it for the next 27 years. This dictionary is not just a formidable resource packed with useful words and spelling updates but a resource that helps students to learn, grow and explore independently.
17. October 17: Wear Something Gaudy Day
If you want to emulate Larry Dallas from the hit Comedy 'Three's Company' from 1970, wear the most outrageously garish, flashy, crazy dress today to make heads turn and showcase your sense of style or the lack of it!
18. October 18: National No Beard Day
Shaving off your facial hair is one of the fastest ways to change the look of any man. Going clean-shaven calls for a celebration today as it is a counter-movement against the bearded look that was seen as a strong sense of masculinity.
19. October 19: National New Friends Day
This day is observed annually to make room for new connections in your life. As per research, strong social support is key to living a happy and fulfilled life. So, a new friend might open the doors for new experiences and help us through challenging times.
20. October 20: National Day on Writing
Designated by The National Council of Teachers of English, this annual event brings together the writing community, instructors, and students to participate in writing workshops, games, writing contests, and other activities to celebrate the art of writing that is critical to literacy.
21. October 21: Count Your Buttons Day
Buttons have been around since the days of antiquity. Found on our shirts, pants, jackets, or any other everyday garment, they are used as a fastener as well as for decoration. If you're a true button enthusiast, you could organize a get-together to celebrate buttons of varied shapes, sizes, and colors.
22. October 22: International Caps Lock Day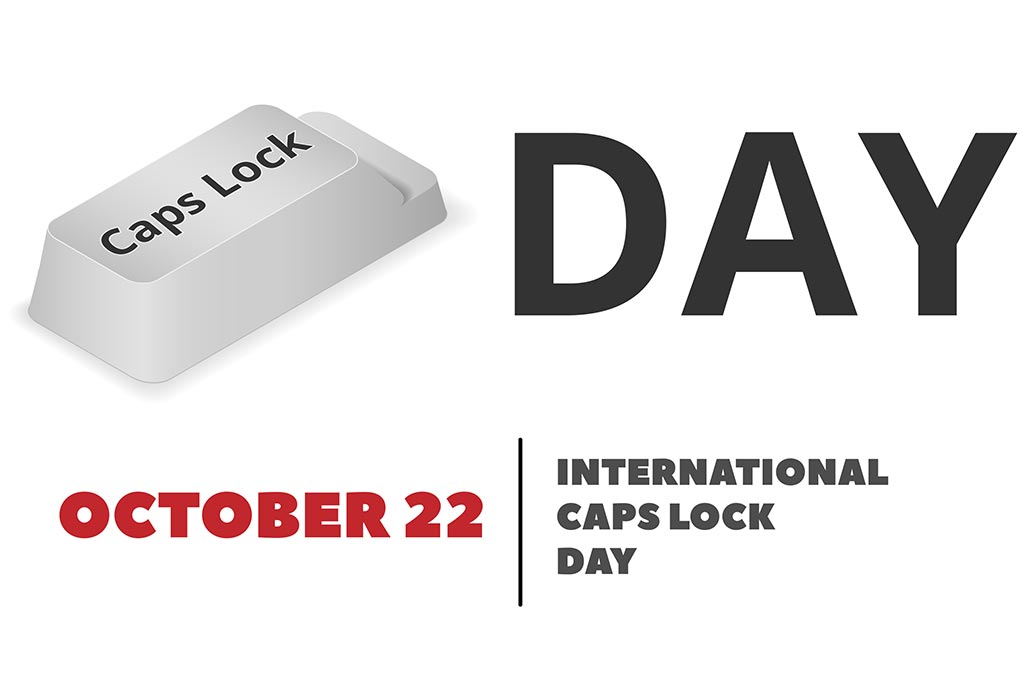 Software developer Derek Arnold created the day to poke fun at "typographical conventions." It raises awareness that writing in all caps in online communication is generally associated with improper etiquette. So push the Caps Lock key down today to give somebody a shout-out.
23. October 23: National TV Talkshow Host Day
This special day is intended to show appreciation to all daytime and nighttime talk show hosts of television. It honors the birthday of the legendary T.V host Johnny Carson who is considered the 'King of late night Television'. His The Tonight Show lasted a record 29 years,7 months, and 21 days.
24. October 24: United Nations Day
This day marks the official creation of the United Nations in 1945. Many institutions around the world celebrate it by conducting discussions, meetings, and showing exhibits highlighting the achievements and goals of the organization. In 1975, the General Assembly recommended that member states should observe it as a public holiday.
25. October 25: National Artist's Day
This day honors artists and their contributions to the world of art-recording history, telling stories, and passing on traditions. Artists have a unique way of connecting to the people around them using a different medium. Coinciding with the birthday of artist Pablo Picasso, this day encourages us to pick up that brush and let our creativity flow.
26. October 26: National Pumpkin Day
With Halloween just around the corner, it's time to utilize the season's favorite gourd to make your favorite pumpkin recipes. This fun holiday accessory does not just offer antioxidant for building a strong immune system but are loaded with fiber, potassium, and vitamin C.
27. October 27: National Black Cat Day
This day celebrates the beauty of the sleek feline creature that is mostly associated with bad omen. It raises awareness about the low adoption rates of black cats.
28. October 28: International Animation Day
As proclaimed by the ASIFA in 2002, this global event celebrates the art of animation while recognizing the work of the technicians, artists, and scientists behind animation. This day commemorates the first public performance of Charles-Émile Reynaud's Theatre Optique in Paris that projected moving images in 1892.
29. October 29: International Internet Day
This day encourages people to celebrate the internet as a boon of technology that has revolutionized telecommunications. It also commemorates the first electronic message that was sent from one computer to another computer in the year 1969.
30. October 30: National Checklist Day
Today is the day to celebrate the humble checklist that sharpens our organizational skills and might help us to achieve our goals on time.
31. October 31: Halloween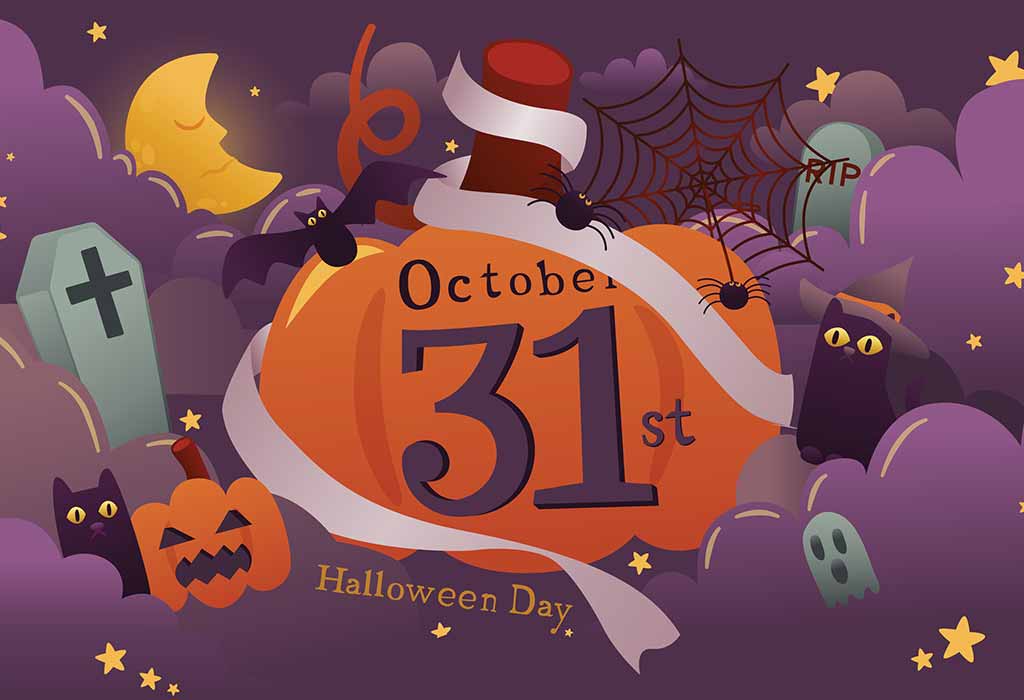 Evolved from the ancient Celtic holiday of Samhain, Halloween is the evening before the Christian holy days of All Hallows' Day, honoring people who have gone to heaven. Marked by spooky decorations, Jack O'lanterns, scariest costumes, and screams, find some innovative ways to enjoy this creepiest holiday.
It doesn't matter what religion you are or if you belong to a secular family, there is a holiday for everyone during October. From Halloween to Thanksgiving, football, or even Tailgating parties, nothing makes it better than enjoying it with people you love to be around most. However, if you're one of those ones who love going against the tide to prove your creative genius, celebrate the weird holidays in October that would add a new perspective to your meaning of happiness and make your life more interesting and fun.
?>