Special Days and Unconventional Holidays in the Month of August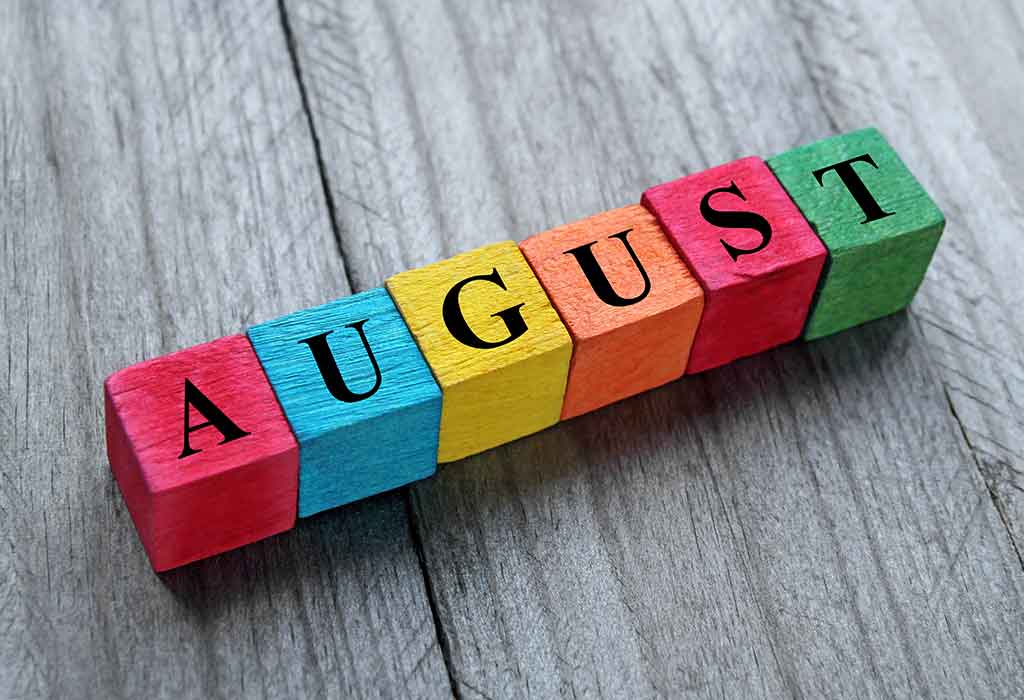 In this Article
A celebration usually focuses on the positive aspects of a person's life with the purpose of lifting everyone's spirits. In some ways, a festival is an ultimate holiday. The ways that societies celebrate every season changes around the world, but one thing everyone seems to share is a desire to celebrate the sun. August may very well be the epitome of summer for much of the world, but despite the heat, the fun doesn't have to stop, with festival-goers and event enthusiasts showing no signs of slowing down. Yet, not everyone celebrates summer in the same way. For centuries, humans have excelled in the art of transforming mundane tasks into an event of legendary proportions. Whatever be your fancy, here is a roundup of the most bizarre and uncommon August festivals that pay tribute to the eccentric human spirit of turning the boring into something brilliant.
Important Days to Celebrate in the Month of August
August is the eighth month of the year, as per the Julian and Gregorian calendars. It is also the fifth of the seven months to have a length of 31 days. As per the ancient Roman calendar, August is derived from the Latin word Augustus meaning 'venerable' or 'consecrated', coming from the Latin word augur meaning 'auspicious'. Later, in 8 BCE, it was renamed by the Roman senate as Augustus from 'Sextilis' in honour of General and first Roman emperor Augustus Caesar. Initially, it had 29 days, but Caesar added an extra 2 days to the month around 45BCE to make it into 31 days. It wasn't until the mid-1600s that Augustus came to be used generically in the English language to refer to someone who is respected and has imperial qualities'. The Anglo-Saxons called it Woed monath or the weed month as weeds and other plants grow rapidly in august. For most parts of the country, the warmest day occurs sometime between mid-July and mid-August. Bittersweet August is your last chance to revel in the simple pleasures of summer. Marked by a desire to squeeze in one more vacation and enjoy the best bounties of the season's harvest. It is also considered as the busiest time for tourism because it falls in the main school summer holiday period. Be it a festival, a day of national importance, or a historically significant day, there are a host of care-free august celebrations happening around the world that offer valuable insights into the culture of that region. There's plenty going on in the US during this time too. Keeping a tab on the august national days will not only help us to stay updated but can also give us a purpose to improve the quality of our lives. Whether you're a local or new in town, we've rounded up a list of the great tips to have fun in the most unusual special days of august that would engage us in a meaningful way before the sun sets on the season.
1. August 1: National Girlfriends Day
For those who cannot think of a life without your closest girlfriends, spend this day showing them how much they mean to you with a homemade meal, gift or even a sweet handmade card. After all, for all their judgement-free advice, timely-help and jokes, they've certainly earned them.
2. August 1: Respect for Parents Day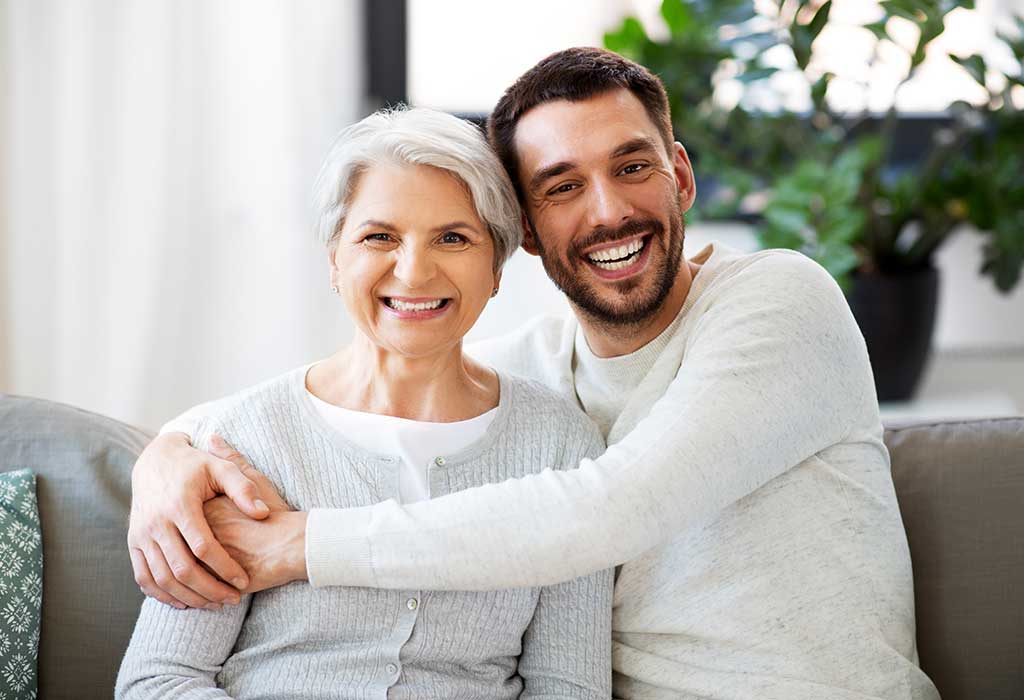 This day recognizes parents who play the role of a leader not only in a child's life but also in our communities. It is a wonderful way to teach children to respect their parents for their unconditional love and sacrifices that they make to bring up model citizens of our country.
3. August 3: National Watermelon Day
Did you know that eating watermelons started in ancient Egypt, and watermelon seeds have been found in King Tot's tomb? Since people have been digging into this juicy and refreshing berry for centuries, we can celebrate this day by creating a watermelon sculpture or by playing the Japanese game of Suikawari.
4. August 4: US Coast Guard Day
Started by Secretary of the Treasury Alexander Hamilton, this day is observed to recognize the creation of Revenue Marine. It honours the courageous work of the service members of the Coast Guard. Take a tour of any of the many Coast Guard museums in the country to learn more about the unique Coast Guard experiences or listen to their band to celebrate this day.
5. August 5: National Underwear Day
These intimate items of our wardrobe are our basic necessities. Some may use them as accessories. So, embrace your body image and take the opportunity to wear your favourite underwear on this day.
6. August 6: National Fresh Breath Day
Dentists and oral care professionals applauds this day that focusses on oral hygiene and its importance. So, pick up that brush and follow a dental care routine to combat bad breath.
7. August 7: National Lighthouse Day
The U.S. Congress passed an act securing the protection of all lighthouses under federal support in 1789. So, this day celebrates these impressive historic structures that have shown the way to travellers throughout the centuries.
8. August 8: National Dollar Day
This day honours the birth of hard USD cash that was established by a monetary system passed by The Continental Congress. Check out dollar bill facts to celebrate!
9. August 10: Lazy Day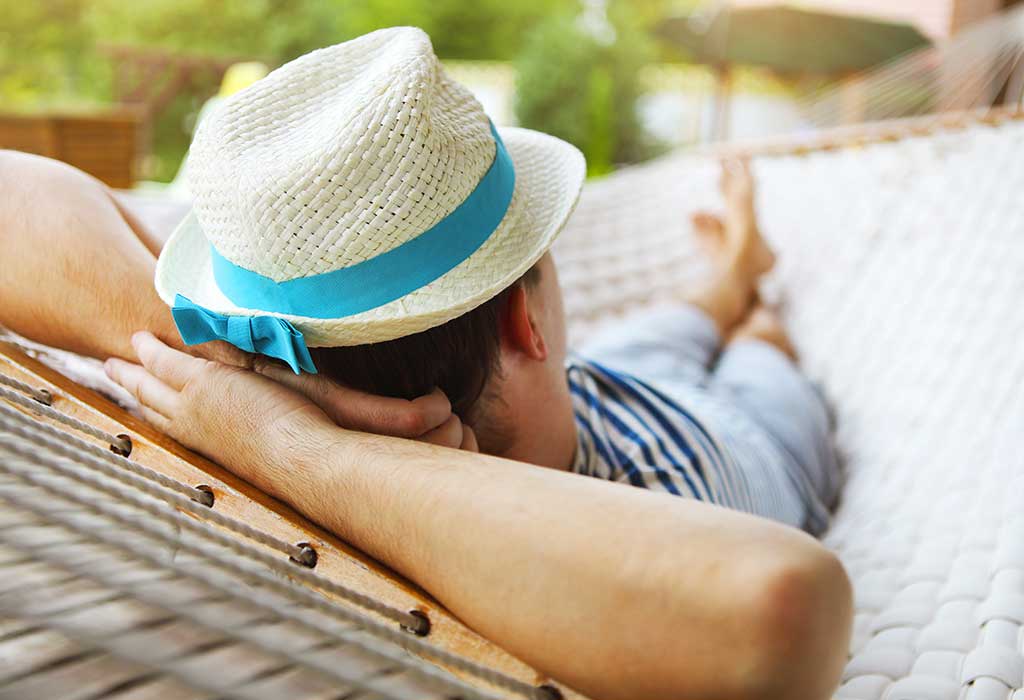 You don't need an excuse to hang up your boots and be lazy for a day today. If you have those summer chores left unfinished, they can just wait for another day.
10. August 11: Son and Daughter Day
Started in 1988, this day urges all parents and their children to get together to spend some quality time together. While listening to the events of their day, sharing family stories and finding out about their hopes and aspirations, you may actually get to know them in a better way.
11. August 12: International Youth Day
Celebrated with a lot of gusto and galore, this day throws light on the issues that plague the youth in today's world. It is an attempt to mobilize the youth in politics and manage resources to address global problems.
12. August 12: Middle Child's Day
In case you grew up as a middle child, you would definitely know all about the 'middle-child syndrome'. So, it is only fair and fitting to celebrate the special middle child to the family today and place them into the limelight.
13. August 13: National Blame Someone Else Day
Whether you're a compulsive liar or not, you must have blamed an unsuspecting victim for an act gone wrong at some point in your life. With endless possibilities out there, plan your best stories of how someone else may be at fault for whatever happens today.
14. August 14: National Bowling Day
Gather your friends and family go bowling today as this day encourages everyone to set their pins at their favourite bowling alley and throw the strikes.
15. August 15: National Relaxation Day
While you're in the rat race of life chasing professional and economic goals, this day encourages us to slow down, disconnect and reward yourself a day of utter relaxation.
16. August 16: National Tell a Joke Day
This unofficial holiday aims to make the world a happier place by encouraging people to tell and listen to jokes. So, if you want to pull a harmless prank or a practical joke on someone, your humour just might have a therapeutic effect on others.
17. August 17: National Thrift Shop Day
Most likely started to promote a summer sale, 'Thrift shop' is an old term for stores that sells deeply discounted items. So watch out for the special sales at these stores today.
18. August 18: National Couples Day
When it's time to celebrate the one you adore, show your affection in the most innovative way today. As gender roles are evolving, it's time to spread the love and honour of the many forms it comes in!
19. August 19: National Aviation Day
This day reinforces awareness of the importance of international civil aviation in the social and economic development of States. It also highlights the unique role of ICAO in the development of international standards of safety in global air transport.
20. August 20: World Mosquito Day
This annual observance day came into existence after the discovery of the linkage between mosquitoes and malaria was established by Sir Ronald Ross. It raises awareness on the causes of malaria and helps to learn the methods of prevention.
21. August 20: National Lemonade Day
One of the main ingredients of America's summertime beverages or seafood feast, lemons are useful also as an eco-friendly home-cleaner. So, what better way to celebrate the summer than by sipping a cool glass of lemonade?
22. August 21: National Senior Citizens Day
In 1988, President Ronald Reagan proclaimed this day as a holiday to raise awareness about issues that impact senior citizens and their quality of life. Take this opportunity to let them know how much you care for them by spending some quality time at any senior citizen home; reach out to a senior family member to cheer them up.
23. August 22: World Plant Milk Day
Plant milk is a good, sustainable alternative to dairy milk. Whether it is soy milk, rice milk or coconut milk, it provides the essential minerals and nutrients that give you the most balanced nutrition required for a healthy life.
24. August 23: National Sponge Cake Day
This classic dessert was first created in the mid-16th century by an Italian pastry chef for a Spanish lord and has retained its popularity till now. Whichever variation you prefer, be sure to bake or purchase a cake of your favourite flavour and celebrate!
25. August 24: National Vesuvius Day
This day marked the historic date in 79 A.D when Mount Vesuvius exploded. The explosion of Mount Vesuvius was one of the largest volcanic eruptions in recorded history.
26. August 25: National Secondhand Wardrobe Day
This day is observed to promote sustainable fashion by encouraging savings and deals. It breaks down the stigma surrounding exchanging and recycling clothes so as to offset their carbon footprint. By choosing to buy from thrift stores, you can save yourself from wasteful expenditure and also save the environment.
27. August 26: Women's Equality Day
This politically significant day is commemorated to all women in the US when they got the right to vote as per the 19th amendment of the Constitution. It prohibits discrimination and celebrates the achievements of the women's rights activists, reminding us of the trials and tribulations that women face in their daily lives.
28. August 27: International Lottery Day
This day has celebrated the world over when lottery enthusiasts dream of winning euros, dollars, pounds and lire without having to work for them. Moreover, with lottery-style games going the mobile way, it is even easier to play now.
29. August 28: National Bow Tie Day
Dedicated to one of the men's classic fashion device, this day encourages everyone to wear this style of tie with panache! Bow ties represent creativity and a confident willingness to be different. So, learn to tie one and make a sophisticated fashion statement.
30. August 30: National Beach Day
This day celebrates all the sandy beaches across the nation that provide recreation all summer long. Thus it important to keep them clean and garbage-free. You can organize a group to clean up your favourite beach or collect donations for supplies that would be needed to keep the beach cleaner next year.
31. August 31: Eat Outside Day
Take advantage of the sunny weather and pack up a lunch to head out to the nearest park for a picnic and commune with nature. Not only does the change in scenery perk you up, but by grounding yourself through nature, you can boost your immune system and release the negative energies built up in the body.
Ah, festivals. An opportunity to kick back, take our minds off of the task at hand and focus on appreciating the characteristic aspects of our community, its culture and tradition. For most of us, small victories of life go unnoticed. As we wait for the annual celebrations that mark important achievements, we should recognize the small wins of our life that increase our happiness on a day to day basis. Connect with your values, however weird or wacky it may be. When we share ideas or moments with others, they get motivated to try out the activity. Moreover, strive to create habits that create daily wins. Establish them in the fields of life that inspire you and ultimately reward yourself by celebrating those victories. Acknowledging them would give us a sense of satisfaction and pride that make us want to go further towards our next achievement. So, next time, don't be afraid to put it out into the world what you're celebrating. As Oprah Winfrey had said, "The more you praise and celebrate your life, the more there is in life to celebrate."