Special Days and Dates to Observe in July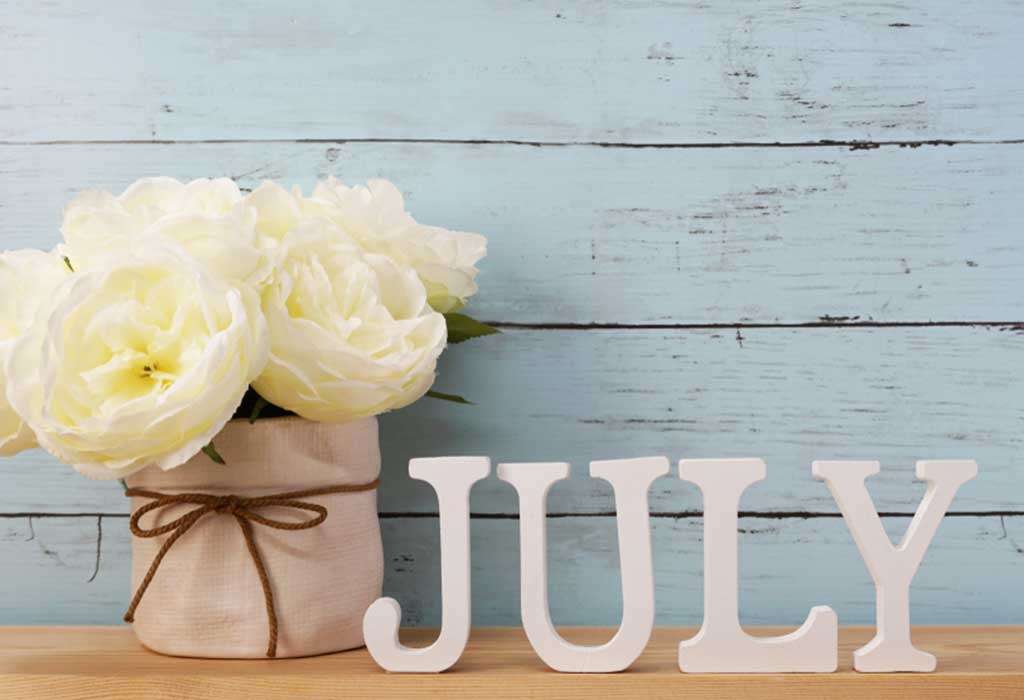 In this Article
Celebration in any form is a great way to reward ourselves for a job well done. It adds a spark of joy and excitement to our monotonous existence that let us reflect on the right path forward. It also builds confidence for the future by acknowledging the achievements of our past. Apart from our birthdays, anniversaries, academic or professional successes, we can look around to cast our eye to find unusual reasons to celebrate too. Instead of following the traditional holidays of national, local, cultural and religious importance, stop and acknowledge the moment to reimagine what you want to celebrate. You would realize that there are several strange, silly and comical holidays that would sound more meaningful to you than the rest. Embracing and amplifying our weirdness is the key to our authenticity. Society may put individuals to conform to the rules of the human world. Still, as you celebrate your quirky hobbies or your strange or wild ideas, you express your sense of creativity and originality.
Important Days to Observe in the Month of July
July is the seventh month of the year as per the Julian and Gregorian calendar. It is also the fourth of the seven months to have a length of 31 days. As per the ancient Roman calendar, July was called Quintilis, which means 'the fifth month' in Latin in the 10-month of the year. Later, it was renamed July in 45BCE by the Roman senate in honour of General Julius Caesar, who was born in July. July is the warmest month in the Northern Hemisphere, being the second month of summer. Alternately, it is the coldest month in the Southern Hemisphere and the second month of winter. Historically, this period of the year is called the 'dog days of summer'. It is characterized by the hot and sultry days following the heliacal rising of the star system Sirius. The month of July starts on the same day of the week as April during common years and as of January during leap years. The month of July is dedicated to independence, freedom, and celebrations of country and culture. If you're looking to beat the heatwave, there are many reasons for July celebrations at this midway point of the year. Nature is capable of its own atmospheric firework display in July, with Aurora Borealis lighting up the sky. With so much diversity in every corner of the country, numerous community rituals and beliefs, it is important to keep track of the fun, formal holidays, events, festivals and special moments of national and international importance in the month of July. Planning for any of the July national days will build anticipation and thrill in the days leading up to your holiday. So, check out the weird, wacky and offbeat holidays of July that would fuel your dreams about your warm sunny break.
1. July 1: Creative Ice-Cream Flavours Day
There's nothing more refreshing than to eat an ice-cream on a glorious summer day. However, today is the day to get downright creative with your flavour combinations and serve them to friends to marvel at the possibilities.
2. July 2: Made In USA Day
Support the local businesses and US-made products in order to boost the hometown economy on this day to generate livelihood for the people around.
3. July 3: National Stay Out of the Sun Day
Believe it or not, there's a national holiday dedicated to staying indoors, encouraging us to save our skin from the scorching heat of the July sun.
4. July 4: Independence Day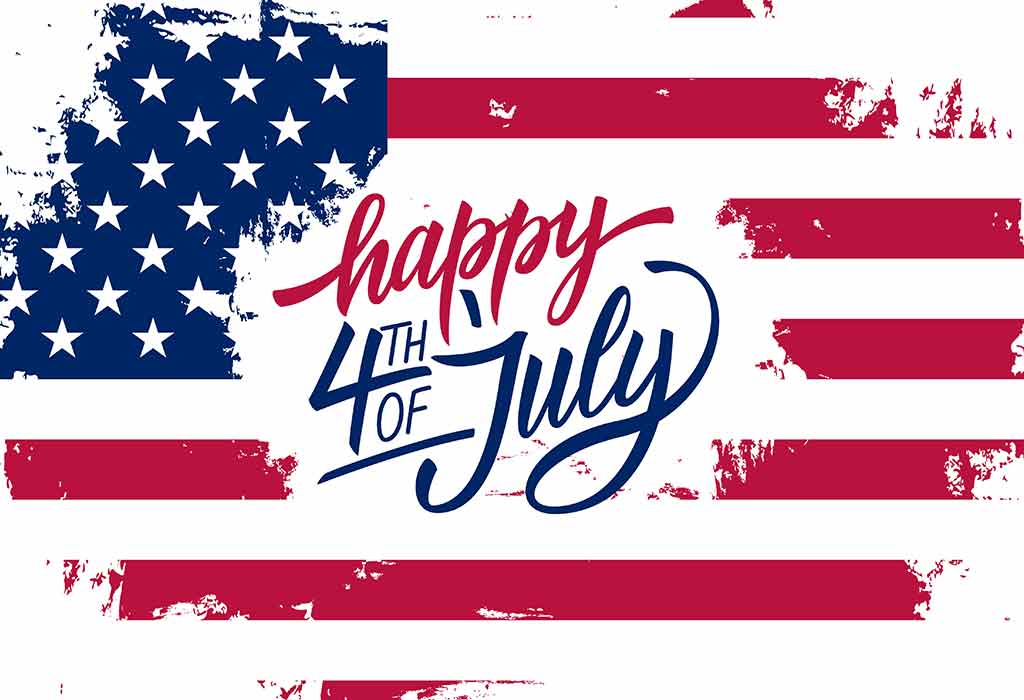 It's time to learn about the fascinating story of America's independence when it severed ties as a British colony with the "Declaration of Independence.
5. July 5: National Workaholic Day
This day reminds workaholics to make sure that they should not sacrifice their own health and interpersonal relationships in their quest for perfection.
6. July 6: National Fried Chicken Day
There's no better way to celebrate this day than to get your family together for a tasty treat of hot, crunchy fried chicken.
7. July 7: Father-Daughter Take a Walk Day
An initiative to promote family bonding, this day is the ideal opportunity for a heart-to-heart conversation, reconnect and spend some equality time. No matter how old you are, any daughter will value the gift of the time as you set an excellent example of a healthy lifestyle by walking.
8. July 8: National Video Game Day
Gaming lovers can haul your prized collection of video games out of the closet today. Call your friends over and get on with the high-speed racing adventures or the virtual duelling matches to enjoy this day.
9. July 9: Nunavut Day
The Parliament of Canada passed the historically significant Nunavut Act on this day. It is celebrated to mark the official declaration of Nunavut as a distinct region for the Inuits from the Northwest Territories.
10. July 10: National Kittens Day
Surprisingly, Americans love their furry and adorable kittens best, with 95.6 million owning them much more than dogs. So you can spend this day by adopting one or volunteering to help kittens at the ASPCA.
11. July 11: World Population Day
Established by the UN, this day is dedicated to focussing on the growing problems that our earth is facing due to the rising population. It highlights population issues that range from gender equality, family planning, and environmental impacts on human rights.
12. July 12: National Simplicity Day
This day honors Henry David Thoreau, who advocated simplicity. With all the enormous progress of humans and ever-increasing busy lifestyles, it's time we pause and declutter to eliminate the unnecessary burdens that might weigh us down.
13. July 13: Embrace Your Geekiness Day
Whether you're the cool, intelligent science geek or art nerd, let your inner geek shine today as you engage in your passion for learning new things every day. Go full geek and be proud of who you are.
14. July 14: National Tape Measure Day
This day is commemorated to the day in 1868 when an American patent was granted on a spring-loaded tape measure. Universally useful, trusty and an invaluable tool for any DIYs crafts, contractors and engineers.
15. July 15: National I Love Horses Day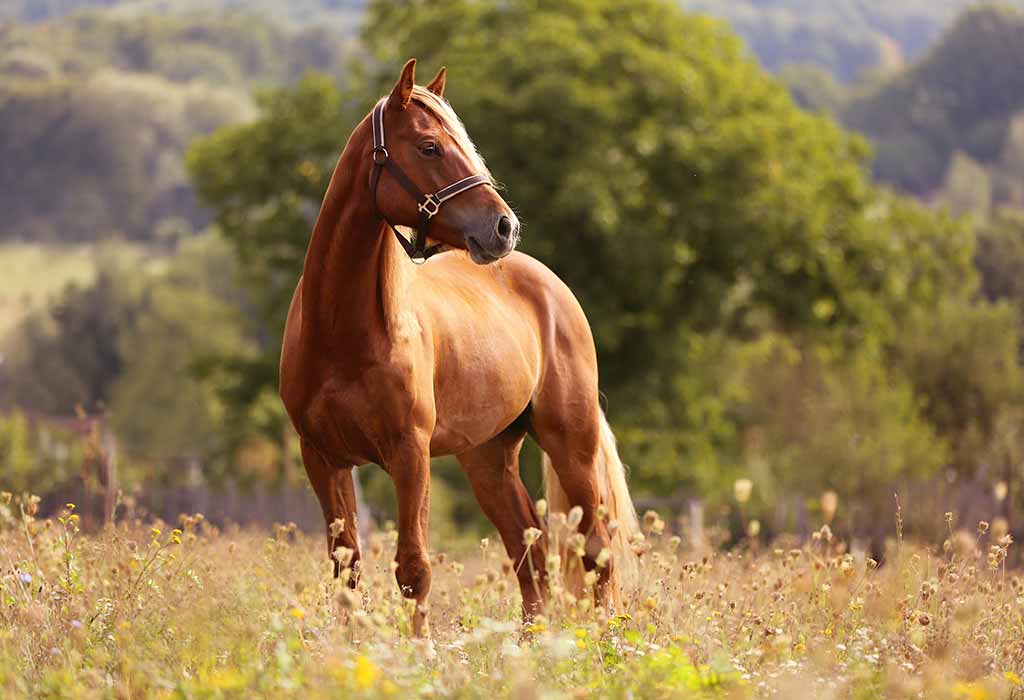 Show your love for this magnificently spirited creature on this day. Horses have displayed their loyalty and devotion toward humans throughout history. With over 350 different breeds of horses and ponies in the world, there is so much to celebrate!
16. July 16: National Fresh Spinach Day
You don't have to be Popeye to celebrate this day. Raising awareness about the importance of eating green veggies, spinach is a superfood rich in antioxidants that protects our body from a wide range of diseases.
17. July 17: World Emoji Day
Emoji, a Japanese expression, roughly means "picture word" and is used to emote our thoughts and feelings in a fun way. This annual unofficial holiday is intended to celebrate emojis and symbolic icons for digital calendars.
18. July 18: World Listening Day
Chosen to honour the birthday of the Canadian composer R. Murray Schafer. Schafer, this day raises awareness on the importance of listening to the sounds of nature and society so that we can learn from our environment.
19. July 19: Get Out of the Doghouse Day
In case you've fallen out of favour with someone and have resorted to a fast track home as a doghouse, this day pardons the transgression of anyone who is in such a situation. This day uses all those clichés to get you back in the big house where you belong.
20. July 20: National Moon Day
While cherishing the historic lunar landing of man on July 20, 1969. It is important to remember the uphill slog to get the space program to get off the ground and also the profound moments in the space program race that culminated in the planting of America's flag on the moon.
21. July 21: National Junk Food Day
Dedicated to junk food, this day isn't just another cheat day. It is the perfect day to treat yourself with added extra cheese on that burger and pizza while you eat them in a guilt-free way.
22. July 22: National Hammock Day
Developed by the Mayans of Central and South America for sleeping or resting, hammocks have become a universal symbol of relaxation. Celebrate this day by grabbing your favourite book and swing along for a tranquil day.
23. July 23: National Gorgeous Grandma Day
This day recognizes all elderly women, their accomplishments and abilities, whether they are grandmothers or not. Whether you have a funny, sassy, energetic or a rebel granny, let her know how stunning she is by doing something out of the ordinary to make her feel special.
24. July 24: National Day of the Cowboy
This day recognizes the hardworking and stoic symbol of the American West as a way to preserve America's cowboy culture. The Cowboy era began in the heart of Texas after the Civil war.
25. July 25: Culinarians Day
This special day raises awareness of the importance of cooking. You need not be a chef to celebrate this day, but you simply have to cook to sharpen your culinary skill and enjoy the fruits of your labour.
26. July 26: National Talk in an Elevator Day
Let's make eye contact with a stranger you meet in the elevator today and strike up a conversation by breaking the silence.
27. July 27: Take Your Houseplants for a Walk Day
This day urges all plant lovers to take their house plants out for a stroll around to get some fresh air and also show them around in the neighbourhood.
28. July 28: World Hepatitis Day
Commemorate in honour of the birthday of Baruch Samuel Blumberg, an American physician who discovered hepatitis B. This day raises awareness about this infectious disease that attacks the liver of people all over the globe.
29. July 29: International Day of Friendship
Designated by the United Nations General Assembly, this day encourages governments, organizations and community groups to coordinate events that celebrate the spirit of friendship to uphold peace, unity and happiness.
30. July 31: National Mutt Day
The day highlights the need for finding homes for the mixed breed of dogs. You can adopt a mutt, donate to your local shelter or volunteer to befriend the dogs to celebrate this day.
No matter how much you dislike the summer months, it doesn't have to be a write-off. It is essential to keep yourself engaged and energized with the most unconventional and bizarre causes that you can find to draw inspiration from. It can be the perfect form of escapism into a make-believe world of reality that would relieve the stress of mundane life and boost your mental well-being. Moreover, July month celebrations would even add holiday flavour to your social media account. When your Facebook and Instagram accounts swell up with the plump, sun-ripened harvest of your summer holiday photos, others would also be encouraged to take up causes that are worth celebrating for the betterment of our daily existence and the world around us.