10 Soulful Songs That Are Perfect for Valentine's Day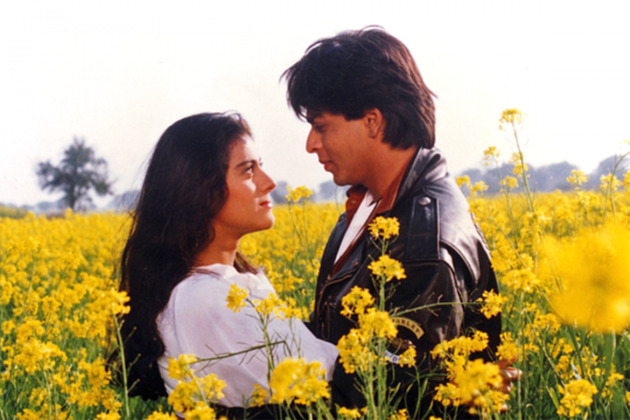 It's the season of love, and every couple probably has either elaborate or low-key plans to celebrate Valentine's Day, whether they admit it or not. Romance is in the air, and whether you have been married for quite long now or just for a couple of months, we know you would want to do something special for your spouse on this day of love. You may have already planned a romantic dinner, a long drive, or perhaps a mini-vacation with your partner; but none of these are complete without good music! Music enlivens any occasion; and just as Bollywood movies are incomplete without songs, so is romance! Good music and meaningful songs can make your day even more special. So, we bring you some love songs that you can listen to with your partner on Valentine's Day.
10 Soulful Songs That Are Perfect for Valentine's Day

Whether you play these songs while having a romantic dinner with your partner at home, or in a car while on a long drive, these songs will make you appreciate each other's presence even more. Because sometimes, what we fail to say out loud to our partner, can be said to them through music.
1. Pehla Nasha – Jo Jeeta Wohi Sikander
Source: Saregama Music
This song from the movie Jo Jeeta Wohi Sikander must have been in your playlist at some point of time (in fact, it might still be there!), and we know why – no song expresses the feeling of being in love for the first time like this song does. This song expresses the joy and dilemma of being in love for the first time. This wonderful song sung by Udit Narayan and Sadhana Sargam must be included in your Valentine's Day playlist.
2. Do Dil Mil Rahe Hain – Pardes
Source: Saregama Music
If you have been married for a while now, this song will take you back to the days of your courtship. This song explains the situation of two people falling in love. Listen to this song with your partner and relive those wonderful moments of how you first met, and slowly and gradually, connected with each other.
3. Chand Ne Kuch Kaha – Dil To Pagal Hai
Source: Saregama Music
This song from the famous movie Dil Toh Pagal Hai needs no introduction. You probably know this song by heart- why won't you? It is, after all, a true Valentine's Day song, wherein Shahrukh Khan as Rahul is urging you to fall in love (pyar kar) – and how can one deny the words of the 'King of Romance'? Play this song and fall in love with your partner all over again.
4. Ishq Bina – Taal
Source: Saregama Music
If you prefer listening to slow and soft music, you cannot give this song a miss. Anand Bakshi, the lyricist of this song, has weaved magic, very succinctly expressing that life would be incomplete and dull without love. And seriously, ishq bina kya jeena yaaro?
5. Tujhe Dekha Toh Yeh Jaana Sanam – Dilwale Dulhania Le Jayenge
Source: Saregama Music
The song 'Tujhe dekha toh yeh jaana sanam' is a lover's delight. This eternal love song makes our heart go 'awww' whenever we watch Shahrukh Khan and Kajol as Raj and Simran romancing against the backdrop of a luscious and colourful field. This song makes us believe in true love and no matter how many times you watch it, we know you'd never get tired of it! It's a love song with a simple meaning – when you find the right person in your life, you truly understand the meaning of love, and you want to live with only that person. Do we need to say more?
6. Tere Liye – Veer Zaara
Source: Saregama Music
The song 'Tere liye', adorned by the melodious voices of Lata Mangeshkar and Roop Kumar Rathod, is written by Javed Akhtar, and it couldn't have been penned better. This song is about true love and sacrifices. Nothing can come in the way of true love – not people, not society, and not even two countries.
7. Lag Jaa Gale – Woh Kaun Thi
Source: Saregama Music
Lag jaa gale is one of the most loved songs of Lata Mangeshkar. Although it's an old song, it remains to be popular till date. In this song, the female protagonist asks her beloved to embrace her for one last time for they may never meet again. This sad romantic song is perfect for a serene long drive with your partner.
8. Abhi Na Jao Chhod Kar – Hum Dono
Source: Saregama Music
The meaningful lyrics and soulful music of old Hindi songs have a certain charm which make them evergreen. One such song which is popular till date is 'Abhi na jao chhod kar'. This melodious duet by Mohammad Rafi and Asha Bhonsle is loved by all, and we are sure you must have sung this for your spouse at some point in your life. This song shows the male protagonist pining to keep his beloved from leaving too soon, as he feels that 'his heart isn't quite full' yet. The honey-dipped inflection of Mohammad Rafi and Asha Bhonsle's voices are a delight to hear.
9. Raabta – Agent Vinod
Source: Saregama Music
The song 'Raabta' is another song of this decade which still remains in our hearts and minds, thanks to its wonderful lyrics. It is a melodious number that speaks of a mysterious connection (raabta) between two people who are in love. The lyrics of this song would be quite relatable for couples in love, and it just grows on you. Listen to this song with your beloved, and feel the raabta.
10. Tum Ho To – Rock On!!
Source: Saregama Music
This is one of the most emotive songs that you will ever hear. If you are not very good at expressing your love for your partner, just play this song – it will convey all your heartfelt emotions. The husky voice of Farhan Akhtar makes this song all the more memorable.
These are some soulful songs that you can play on Valentine's Day, and celebrate the day with your partner in the most romantic way possible. We are sure you and your partner probably have some special songs that connect the two of you – your Valentine's anthem. Play those too, and have a great day together. Happy Valentine's Day!
Also Read:
Matching Outfits for Couples on Valentine's Day
Tips for Making Valentine's Day Special for Husband
Ways to Celebrate Valentine's Day If Food Is Your First Love