Smart Ways to Manage Your Expenses in Costly Cities of India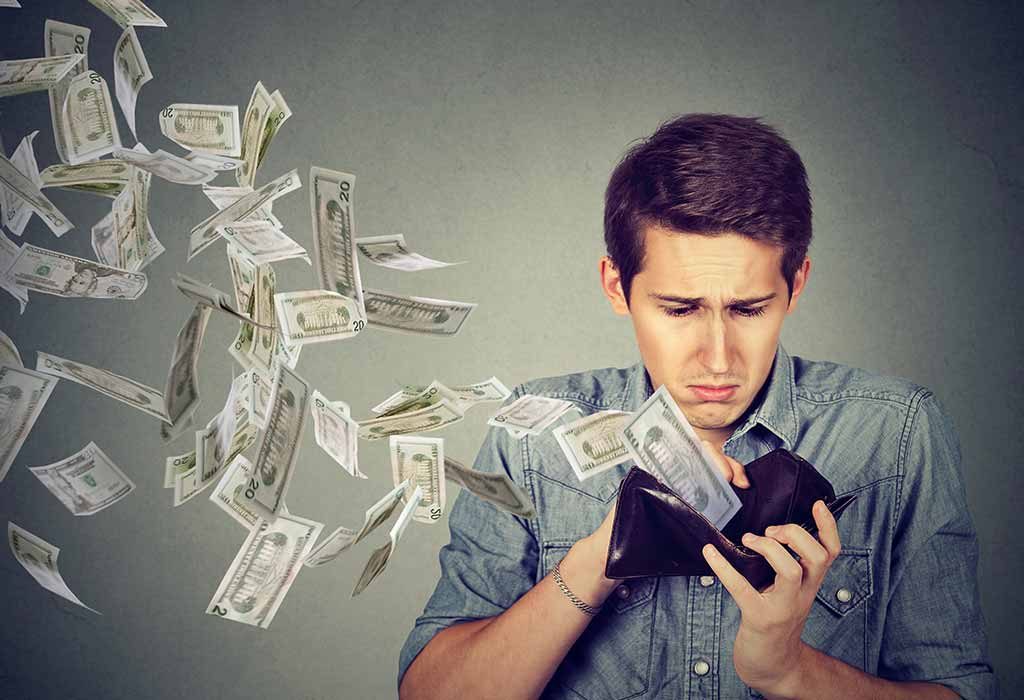 About 30% of India's population live in metropolitan cities and urban areas. And this number is expected to rise up to 40% by 2020. The expanding workforce, rise in entrepreneurship and job opportunities, and the overall rapid development of the nation all add up to an increased quality of life and more lavish lifestyles.
If you've always wanted to move to India or wondered what it's like to live in any one of its cities, at least financially, you'd be surprised. We talk more about this below.
List of Top 10 Most Expensive Cities in India
Being the 7th largest country in the world and a leader in international business relations, it's no surprise that India has more to it than what meets the eye. Here is a list of the top ten most expensive cities in India:
1. Mumbai
It's the entertainment and business capital of India. In fact, the living expenses are so expensive that if you were to live with a family of four, it'd cost you Rs 82,000 a month! And that is excluding house rent.
Its cost of living index stands at 32.45 and it is also considered the most costly city in India. It's even more expensive than living in Frankfurt or Seattle! One of the reasons Mumbai is so expensive is because of the lack of space and growing population which forces the housing rates to go sky-high.
2. Delhi
The cost of living in Delhi comes second to Mumbai when it comes to living expenses, eating out, and moving around. A decent meal outside could cost you anywhere between Rs 250 to Rs 600 for a day.
Housing in Delhi varies from Rs 16,500 to Rs 33,000 a month, depending on where you live and the type of accommodation you choose. The cost of living index is 32 for this city but here's a shocking fact: the pollution in the city is growing which is a cause of concern.
3. Bangalore
Bangalore was once known as the 'Green City of India' but sadly has lost that title due to the growing levels of traffic and pollution. In terms of housing, the cost of living in Bangalore is anywhere between Rs 12,000 to Rs 24,000 which means it's still cheaper than Mumbai and Delhi but that still doesn't mean it's anything less than expensive. In terms of living costs, it's rankings are as high as Cape Town and Leipzig and it ranks at 166 according to the Mercer Rankings.
4. Kolkata
If you're looking for the least expensive city in this list, Kolkata would be it. If you treat yourself to lunch outside with drinks, it'd cost you about Rs 350 a day. The transportation network is improving and the city is working on expanding its boundaries with the help of its metro-rail system. Depending on where you stay, the cost of living in Kolkata for housing could be anywhere between Rs 10,000 to Rs 20,000 a month in the city.
5. Pune
The cost of living in Pune go from anywhere between Rs 10,000 to Rs 21,000 when it comes to housing. The good news is that you get a really high quality of lifestyle when you stay in Pune and the monthly expenses for a family of four go up to Rs 77,000 if you exclude house-rent. According to the cost of living index, it ranks at 29.27 and it ranks 5th among the list of the most expensive cities of India.
6. Chennai
Yes, you'd be surprised to know that Chennai makes it in the list of the most expensive cities in India. There are various beaches and tourist hubs in the city and some of the lavish locations to reside at include areas like Boat Club, Poes Garden, and others. It's also a very popular destination for expats and rental rates for housing varies between Rs 12,000 to Rs 29,000 a month. The city draws in international traffic regularly, making it an excellent centre for entrepreneurship and business ventures.
7. Ahmadabad
Ahmadabad is experiencing a revolutionary growth in its satellite sites scene and townships. Unlike other Indian cities where the cost of utilities and transportation is cheap, Ahmadabad falls a bit on the higher scale. In terms of the cost of living, housing rent costs between Rs 10,000 to Rs 26,000 a month and the city's popularity comes from the presence of reputed educational institutions like the Indian Institute of Management, Nirma University, and Rai University.
8. Jaipur
You can get away with the living in Jaipur for Rs 22,000 a month if you're living solo and don't have a family. That excludes house-rent, by the way. Housing rentals cost between Rs 11,000 to Rs 23,000 a month in Jaipur and it is listed as the 9th most expensive city in India. The city is also popular for its various forts and is one of the largest metropolitan cities in the country.
9. Chandigarh
Chandigarh is the city to be in if you'd like a whiff of fresh air, natural surroundings, and urban living. The cost of living here for a family of four (minus house rent) is Rs 75,000 a month. There's a lot of beautiful architecture and sights to explore in the city too.
10. Hyderabad
The cost of living in Hyderabad comes to about Rs 21,320 for a single person without rent, which is 74.28% lower than in New York. IT jobs are abundant in the city and there's no problem with WiFi and internet connectivity due to the city's robust infrastructure. And don't forget the biriyani because there's that too.
Best Tips to Survive in Expensive Cities in India
Want to know what it takes to survive in a metro city in India? Okay, maybe not just survive but actually thrive. Here are some of our best tips that'll make sure you don't face cash crunches or live paycheck to paycheck.
1. Make a Budget
This may sound like overrated advice but it isn't. If you don't plan out your expenses and finances, well – you're going to face tough times. Especially when you near the end of the month. The solution? Make a budget.
Jot down what financial commitments you have. And make room for investments. Subtract your investments, rental costs, and other financial commitments from what you earn and bam – there you have your spending limit.
2. Get a Smartphone
And no, we don't mean those high-end ones. Any Smartphone with 4G LTE capability will do. The reason we recommend having a Smartphone is that it can literally save you time and money. You'll be more easily be able to book cabs, compare rental rates, dine out or get stellar deals at restaurants, and much more. It's a real life hack.
3. Rent a Bike or Walk to Work
We're not being stingy here but think about it for a minute. If your workplace is just 4 or 5 km away from where you reside, does it really make sense to rent a cab? For starters, biking to work will not only burn calories and keep you healthy – but it'll also save you money. Most people these days become couch potatoes due to the conveniences they have and suffer from lifestyle diseases and health issues. Don't be one of them.
4. Eat Homemade Food
Health really is wealth and if you're serious about living a good life, you have to start by taking a look into what you eat. Eat homemade food for starters and make your meals at home. You'll get better at cooking and impress your date too. Also, when you eat out, it costs you about three or four times more than the amount you'd need to buy groceries and make it yourself.
So think about it. If you could make your own brownie and eat it 5 times a week at home versus spend 5 times the amount it'd take to get the ingredients and eat that only once a week outside – which would you choose?
5. Learn to Say No
When you've got upbeat colleagues and friends who simply love to party after a hard day's work, it's sometimes a bit too easy to get sucked in. This is when you have to learn to say no. Your financial situation and others' are different and it's okay. People will get that and if they don't, maybe they'll understand someday. But learn how to say no and don't get influenced by peer pressure. It will save you a lot of money and heartbreak. Trust us on that.
6. Find Other Ways to Relax
Life is filled with a lot of stress and sometimes in the pursuit of de-stressing, we forget to check on how much we've splurged. And before you know it, the bills pile up. If you want to de-stress or relax, learn how to do that by other means. There are so many ways you can do that such as by drawing, painting, hanging out with a friend for a chat, going for evening walks, etc. And these things don't cost you money and are just as effective.
7. Use Cold Hard Cash
When you use your credit card or pay online using net banking, it doesn't hurt you that much. But when you use cold hard cash, you actually realize how much you're spending. It works.
8. Don't Do Impulsive Shopping
Before you buy that luxury designer bag, ask yourself – do you really need it? Wait it out for a week and see if you still want it. If it's a yes, go for it. And if it's a no – congratulations, we just saved you from impulsive spending. Do this whenever you get the urge to spend. And that is – wait it out and revisit.
Living in metropolitan cities can be a truly rewarding experience but only when done right. Hopefully, our tips and insights helped you. Let us know how it goes.
Also Read:
Simple and Easy Ways to Save Money Every Day
Steps to Creating a Monthly Household Budget
Best Budget and Money Management Apps
?>