Shilpa Shetty Takes her Son Viaan to the Gym and it Seems to be 'Working Out' for Him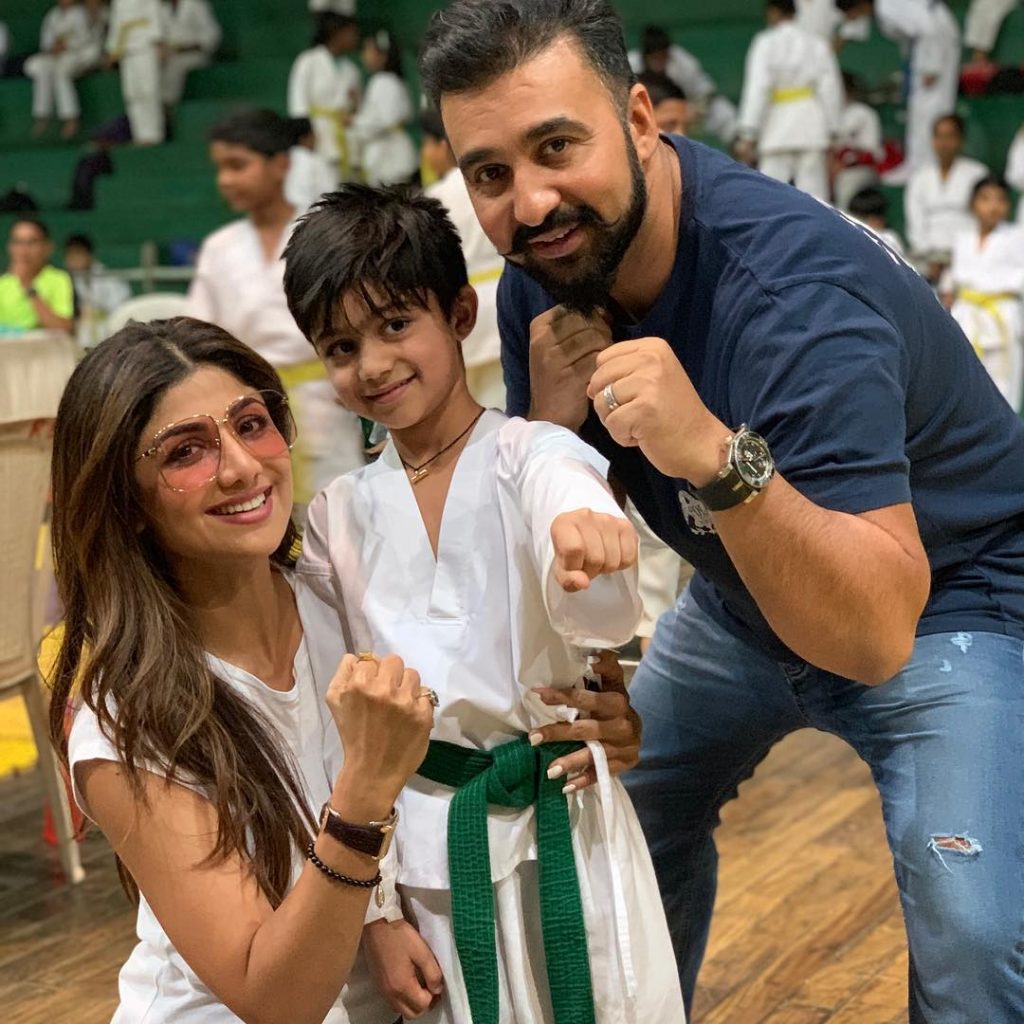 Shilpa Shetty has been all over the internet ever since she's been a Bollywood actress, even more so after becoming a mommy. We have to admit, it's hard to keep our eyes off her when it comes to her incredible sense of fashion, videos where she cooks healthy (and delicious) snacks for kids and fellow moms, and her workout posts. She is a 'superwoman' indeed!
She has done it yet again – managed to give us serious parenting (and workout) goals with this cute video. And it doesn't end there – her caption explaining the whole situation is something every mommy can relate to!
In this video that she posted earlier today, Shilpa is working out with her adorable son Viaan. She's performing a simple tricep dip with a cute little twist. Normally, people would place weights on their thighs to get the most out of this routine. Shilpa managed to make the workout a little more challenging. She made Viaan sit on her lap during the workout, and he seems to be enjoying it too! His reactions and constant arm flexes are too adorable to ignore. Clearly, he's the star of this video! Watch it here:
https://www.instagram.com/p/BwWNw7fhF68/
Cute, isn't it? Well her caption is quite relevant too! It read, "Need more muscle and strength than you think to handle kids especially boys.. Ufff!! (All the moms out there will know what I mean). But lovvvveee every bit."
Truly, a mother alone can understand the struggles of parenting, and even though it doesn't seem like much on the outside, it is the real deal. Raising children is no less than running a marathon – it's both, fun and exhausting, and of course, never-ending! A mommy has to put her body through a lot when raising her children, and like Shilpa rightly said, it requires quite some muscle strength. We hope that this video inspired you to indulge in some parent-baby workouts or at least made you laugh!
Also Read: Rohit Sharma's Baby Happily Responding to Spanish Is Cuteness Overload!