Setup A Home Gym With These Fitness Essentials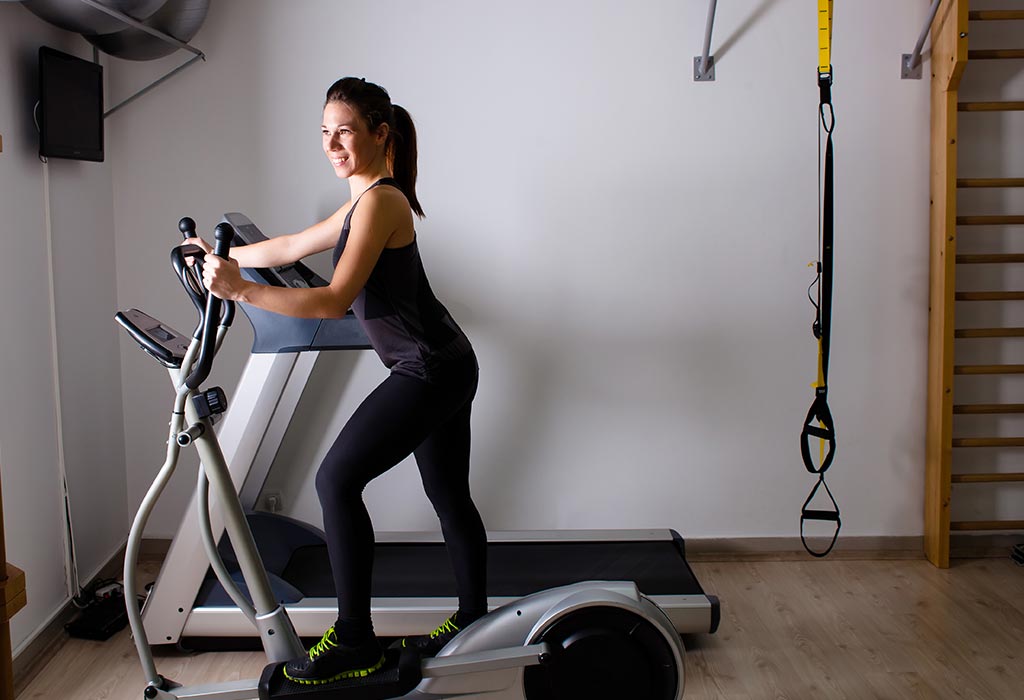 A gym membership is temporary, but a home gym is forever! Everybody needs exercise in some basic form, and it is not always possible to head to the gym, especially in times such as a country-wide lockdown. With a few basic types of equipment, it is possible to perform a range of exercises that will fulfill all your minimal physical fitness goals. Stock your home gym with some advanced gear, and your workout range expands to almost the levels of a regular gym. If you plan to set up your home gym essentials on a budget, this article will guide you by making one for yourself.
Benefits of Having A Home Gym
Exercising at home has increasingly grown popular over the last decade because of the benefits. Here are the top 6 reasons why you need a home gym:
1. It is flexible to your daily routine
One of the most significant downsides to going to a gym is getting crowded during peak hours in the mornings and evenings. Like many others, you may have to schedule your gym timings before your work hours begin, and that leaves you with fewer options. Having a home gym allows you to train or work out whenever your schedule permits, and there's no need to wait for your turn at the equipment you need.
2. Work out in a relaxed atmosphere
The atmosphere is comfortable and relaxed at your home gym for you to work out as you please. Whether it is your basement or a spare room that you have converted into a gym, space is all yours to use the whole time, which will keep you motivated and avoid frustrations. You can also play your music out loud in the speakers instead of headphones!
3. Takes away the pressure of a commitment
Having a membership at a gym adds to your fitness commitment which can also become the main reason you would probably end up procrastinating. Some days you may not have the time to put in all the effort of a regular workout session. A home gym can then provide you with a small window for a quick workout without making it seem like an exhausting chore.
4. Work out for the whole family
A significant advantage of having a home gym is that you can encourage your whole family. Workouts keep you healthy physically and mentally so the entire family can benefit from them. Whether you prefer working out individually or in pairs, you can design the home gym to become a place for your family to train together.
5. Saves Money
Gym memberships are becoming increasingly expensive, making many people question whether it's worth taking up one. Unless you need a gym's specialized equipment and trainers for a specific program, You can shift most of the workouts you get in a gym to your house. While your gym membership expires every year, money invested in good equipment pays off for the rest of your life. This is especially true if your whole family are fitness enthusiasts.
6. Custom Built
When designing your gym, you can add just the right equipment you need for precisely the training you are aiming for. A home gym can house more than a dozen different variations of exercise equipment that can help you with a full-body workout. Whether you are into light aerobic exercises, martial arts, bodybuilding, or calisthenics, your home gym will suffice.
Steps To Setup A Home Gym
Here is how you set up your home gym:
1. Finding the space for your set-up
There is no limit to how big your home gym can be. All that matters is that you have a space that is right for the task. If you have a spare room in your house, that would be perfect. The garage is more ideal as there's plenty of open space, and you can stock up on heavy equipment without worrying about the flooring. You will also need a solid structural member of the building to attach loads such as punching bags and pull-up bars. If you don't have the luxury of a separate space for your gym, then you can come up with some clever ways to incorporate workout equipment into your living space.
2. The Equipment
You need not overload your Home gym with different machinery to give you an effective workout.
Free weights are a necessity for strength training and a pull-up cage for bodyweight exercises. For the cardio workouts, you can add a treadmill if you have space and a punching bag. Yoga mats, elastic bands, and roller equipment are essential for gentle exercises, stretching, and recovery.
3. Designing the Set-up
If you are like most people with limited space in your home, then your first question would be how to set up a home gym in a small space? The trick is in how cleverly you manage and store the equipment in the space that you have. Having a squat rack, for example, is a great idea as you can store all your free weights on the rack and anything else that goes on it. The floor needs to be padded to avoid impact injury or damage from heavy equipment. This is especially helpful if you are in a rented apartment. A mirror is a great addition to your home gym as it gives an impression of ample space and helps you focus on your form. If you have a punching bag ensure it is mounted to a point where it is free to swing.
Essentials Things Needed For Home Gym
Here is a home gym essential list that can help you with all types work out:
1. Yoga Mat
The yoga mat is an essential piece of equipment you should have, regardless of the size of your gym. They are helpful for a range of workouts, stretching, Pilates, HIIT, and strength training. Choose a mat that is thick enough for all your exercises and offers a good grip on the floor.
2. Resistance Bands
Resistance bands offer maximum training while occupying the least possible space. Bands with the right tension can help you gain muscle mass or be used to increase the difficulty of basic conditioning exercises. Invest in multiple bands of different sizes and resistance.
3. Jump Rope
Jump ropes are essential for all workouts such as strength training, martial arts, HIIT, and others as a warm-up and cool-down exercise. Pick on a jump rope that is built out of durable materials such as PVC and ABS.
4. Dumbbell Set
The dumbbell set is one of the must-have items for home gym. Invest in a set that has progressively increased weight so your training load can increase over time. You can also buy a set of weight plates and handles that are universal. Steel and cart Iron weight plates give you the most bang for the buck, but rubber-coated steel plates are gentler on your floor.
5. Barbell Set
A barbell set is essential as you progress through your strength training. A squat rack with one standard bar and one curl bar along with heavyweight plates will complete your strength training workstation.
6. Pull Up Bars/ Frame
Pull-up bars work well for home gyms with small spaces or if you're trying to do pull-ups in your small apartment. They often come with mounting brackets that go with all types of houses. A pull-up cage occupies more space but gives you more range of exercises that you can perform. They can also double as squat racks to hold your free weights.
7. Training Bench
A training bench is a must-have platform if you have free weights for strength training. The bench offers a sturdy platform to rest the back to perform various exercises in the flat and inclined position. Look for benches that offer more adjustability and features.
8. Treadmill
Treadmills are the best when it comes to cardio equipment. They fit well in most houses as they do not occupy too much space. A good quality treadmill can be a bit expensive. Therefore only invest in it if running outside is not an option.
9. Stationary Bicycle
Stationary bicycles are a more popular cardio workout equipment as it's low impact. It is a better way to get good cardio exercise for people of all ages. Stationary bicycles also come with the option to increase resistance levels without impacting stress on the joints.
10. Fitness Ball
Fitness balls help with exercises related to the core body and other movements that need great stability. You can also use it for gentle workouts and stretches.
11. Kettlebell Set
Kettlebell exercises are fantastic to exercise the whole body and target every muscle group. If you have the space for it, buy a set of weights to add to your strength training routine.
12. Punching Bags
Punching bags give the best cardio and high-intensity workout. You could start with a light bag initially and upgrade to a heavy bag as you get stronger and your workouts get more intense. It is important to remember that working on a heavy bag requires proper form and training in striking. You will also have to invest in hand wraps and gloves if you are going to work out on a bag.
A home gym offers the benefits of working out in your comfort and your own space. With a few simple pieces of equipment, converting most living spaces into a home gym enables you to perform all the exercises you routinely perform at a gym. The twelve pieces of equipment listed above are all you need to make a good home gym.
Also Read:
Gym Wear Ideas
Yoga or Gym – Which One You Should Go For
Gym Bag Essentials You Should Carry to a Workout
?>