Rohit Sharma's Baby Happily Responding to Spanish Is Cuteness Overload!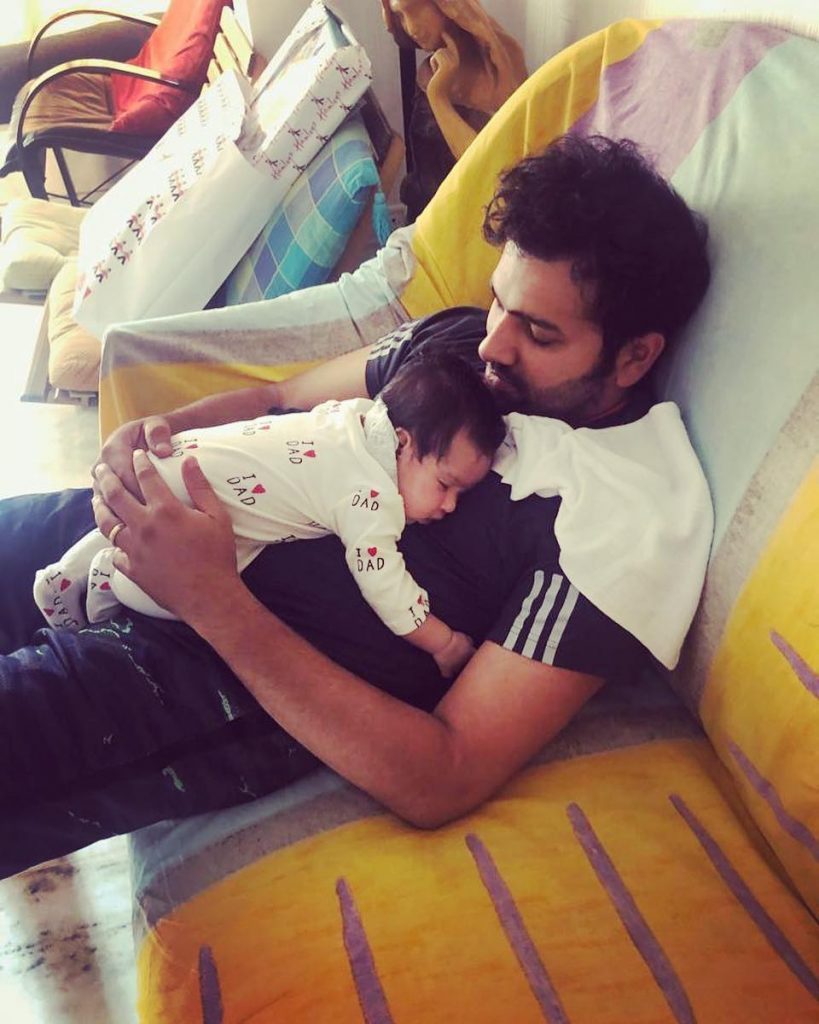 Babies – they learn so quick! It is well known that babies are most receptive in their early years – that is how they can pick up languages and learn to communicate with the people around them. Doctors often advise new parents to constantly talk to their babies even though they don't understand it, because using language to communicate works wonders for their early brain development. This also happens to be a great time to introduce different languages to your baby – it only enhances development! Ace cricketer and new father Rohit Sharma recently posted a video on Instagram – his wife Ritika Sajdeh is conversing with their Pampers-clad 3 month-old daughter Samaira in Spanish! In the video, we can see Ritika using simple Spanish words like "hola", "como estas" and "tu madre" to talk to the baby while a happy and cheerful Samaira responds with giggles and laughter as if she understands the language! We know that the tone of Ritika's voice is what's really appealing to the baby, but it won't be long before she picks up the language and starts to understands the words as well!
https://www.instagram.com/p/BwEgVv9hBTe/
Teaching more than one language to your baby can be of great advantage. In today's day and age, it's important to develop skills that go beyond academic success – learning to play an instrument, being good at a sport, or knowing some form of art is a great way to add depth to your child's skill sets. Learning a foreign language is especially important today, as it can be a great professional skill. The question is – how can you do that? Well, there are several online courses that provide foreign language classes, and you can take your pick depending on which languages hold the most importance globally. Take some classes to understand basic words, and repeat them to your little one in conversation every now and then. Soon, your baby will start to pick them up! Baby Samaira sure seems delighted to hear Spanish words being uttered to her by her mom, and her happiness can also be attributed to how comfortable she looks – wearing Pampers Active Baby diapers is indeed a great idea! Remember that a dry, comfortable baby learns faster (no distractions from the wetness, after all!), so make sure to keep your baby dry and smiling as you converse with her and introduce her to a world of new languages!
?>