Reupholstering a Dining Chair to Give It a Stylish New Look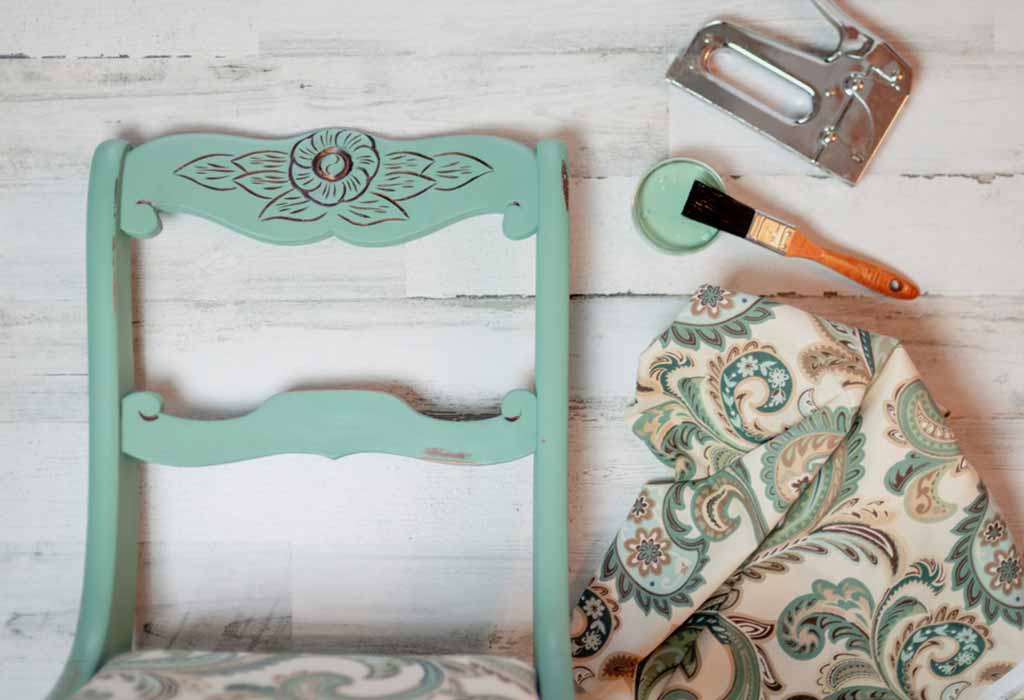 In this Article
Reupholstering old and worn furniture injects new life into them while cutting down on expenses and resources. It is a way of improving its beauty and enhancing its comfort level. Updating an old collectible for your home or business can be a challenge and a reward. You can either maintain the unique individuality of a piece or turn it into a new fashion statement. A dining chair is designed to be used during mealtimes at a dining table. While undertaking a project for recovering dining room chairs, it is essential to consider the right design to make a beautiful conversation piece for years to come.
Steps to Reupholstering a Dining Chair
A dining room offers a unique experience for the people living inside of the home. It is one of the most symbolic areas that convey power, status, strength, unity, and community with the family and guests. A dining chair well-coordinated with the table should be comfortable to sit on unless it is meant for decorative purposes. Ripped, stained, or dated fabric can turn a favorite chair into a total eyesore.
Selecting the suitable material for the fabric of dining chairs is of utmost importance as they are more prone to drink spillage and food stains. Look for materials that are stain-resistant, durable, easily cleaned. The detailing in the design, or print of the fabric, matters as it can impact your mood and impress your guest. So, choose from a variety of textures and colors that can easily match your home's decor. There's a lot to consider when updating a dining table chair, such as choosing between style and substance or form and function.
An upholstered armchair dining room chair can also add softness to the level of comfort that your guests would be ready to sink into all night. Padded dining room chairs with ergonomic back support and sturdy seat provide an enjoyable mealtime experience. It may not even need extra cushioning for added comfort. Strong and durable, leather exudes a natural shine. Upholstered leather dining chairs are extremely easy to maintain, and it effortlessly infuses a sleek and sophisticated look into the dining room. It even coordinates well with modern, classic, and industrial decor.
Whether you're updating an old favorite or refreshing a unique flea market find, reupholstering a dining chair can make a significant impact. Square seats or rectangular bench seat tops are the obvious contenders of this project for beginners. Remove all old fabric before you buy new supplies. Measure all the pieces and cord lengths to determine how much material is needed. Click pictures of the chair from every angle and take notes as they can be invaluable when putting your chair back together.
As professional charges for upholstering a dining chair can be expensive, DIY reupholsters dining chairs can look equally inviting in their appeal. Here, we list some simple steps to guide you in this project:
What Will You Need?
This dining chair re-upholstery project utilizes basic techniques to give your furniture a fresh look. You will need a host of supplies to reupholster a dining table chair:
Screwdriver
Paintbrush
Fabric
Chair
Needle-nose pliers
Staple gun
A pair of scissors
Paint
Pencil
Screws or corner braces
To Re-cushion:
Thick cardboard
Batting
A pair of scissors
Foam padding
Plywood
Instructions
1. Remove seat and old fabric
Before you start pulling off the old fabric, study your chair for a few minutes. Remove the screws of the seat from the chair. Detach the staples from the old fabric using needle-nose pliers and a screwdriver. Take the old fabric as a guide and cut a portion from the new fabric you've chosen. It should be large enough to add cover any fullness if you plan to add new cushioning and foam. Keeping the bones of the chair intact, you can do a touch-up with a paint of a different color. Allow it to dry before you go ahead with the next step.
2. Change cushion if needed
If your chair needs a sturdier seat, measurement is the first course of action – mark out and cut a template of the existing seat on thick cardboard. Use it as a guide to cut a new plywood seat. The cardboard template can be a guide for cutting foam padding for the base to alter the cushioning. The padding should be of 1–3 inches thickness.
After removing existing cushioning, layer the new foam padding on top of the seat in alignment with the edges. Cut a piece of batting while leaving extra on each side to be attached to the underside of the seat. Wrap the batting around the top and sides of the foam and the wooden seat. Flip over the seat upside down. Secure the batting to the underside of the seat using a staple gun. Pull and smoothen out the surface. Trim extra batting.
3. Staple on new fabric
Place the seat upside down on the backside of the new fabric. Make sure the pattern is placed in the center of the front. Once in the center, work from the center outward. Staple each side by using a staple gun while pulling the fabric tight. Repeat the same procedure on the other side opposite to the one just completed.
Do the same on the remaining two sides. Fold the corners to form a neat pleat and fix it with a staple. Check to make sure all the patterns are straight and there are no wrinkles on the front. Trim the fabric accordingly.
4. Fix the seat
Staple plain fabric to finish the seat bottom by stapling on to it. Use screws or corner braces to fit the seat to the underside of the chair.
Dining chairs silently bear witness to a quiet dinner with family at the end of the hectic day, a hearty breakfast before a busy Monday, or a celebratory dinner with guests. A well-proportioned dining chair with tailored refurbished upholstery can effortlessly blend contemporary aesthetics with practicality that meets the demands of the modern lifestyle.
Also Read:
Amazing Sunroom Decor Ideas
Guide for Setting Your Dining Table
Easy Ways to Clean Wooden Furniture