'Relieved I Can Let That Bump Hang Free' – Kalki Koechlin Announces Her Pregnancy!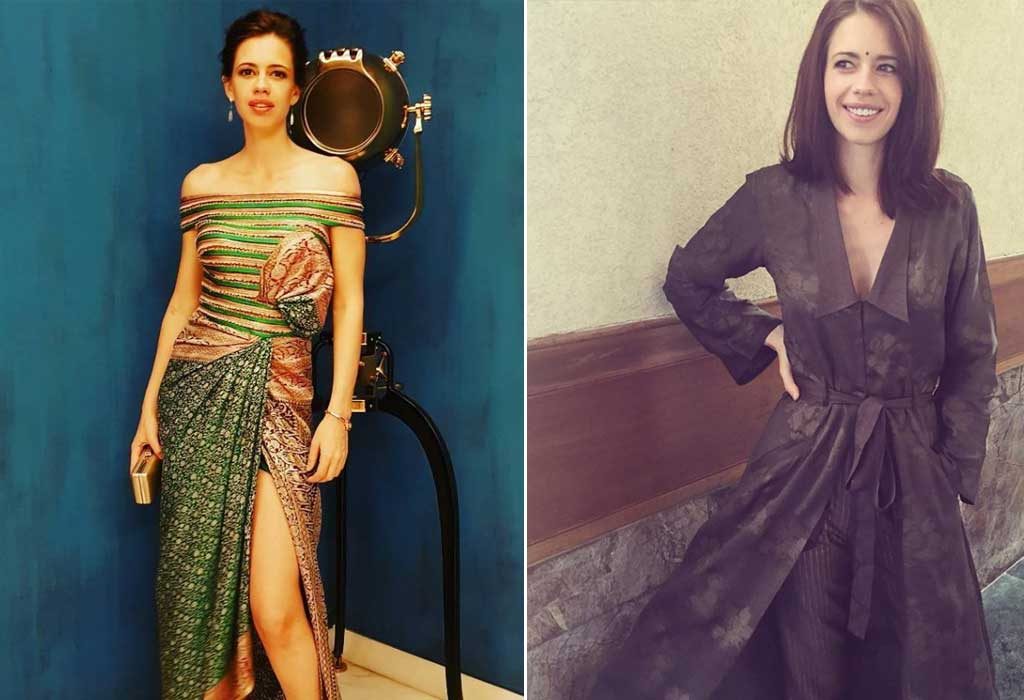 They say pregnancy is like a long cruise over an ocean. The land is out of sight for the longest time, but the excitement of experiencing motherhood helps the ship sail ahead! Onboard this exciting voyage is Kalki Koechlin, who is 5 months pregnant with her beau, Guy Hershberg. She recently shared a beautiful picture of herself embracing her baby bump on Instagram, stating she feels relieved she can let it hang free after months of stuffing it into costumes. Kalki also provided a sneak peek into her pregnancy journey through an interview with HT Brunch.
In spite of being excited about this new journey, Kalki is taking it slow. She is deliberately patient and conscious of everything she does. As she enters this phase in her life, she is doing everything she needs to provide a healthy start to the new life growing inside her; practising yoga, going on long walks with her boyfriend, who is a musician, and engaging in his music being some of them. Kalki is also pursuing hobbies that interest her, reducing the time she's spending on social media and switches off her mobile phone when she's home. What better way can there be to keep anxiety and stress at bay?
If reports are to be believed, Kalki has a naturalist approach towards childbirth; she wants to have a water birth at a naturalist birth centre in Goa. The couple has also thought of a gender-neutral name, which they will share upon the arrival of the baby. Kalki said, "I've chosen a name that works for either gender, and that is representative of a gay person because I want my child to have that freedom of movement under the many umbrellas of gender that we have." Well, that has definitely piqued our curiosity!
https://www.instagram.com/p/B2tkb5OhBME/
Source: https://www.instagram.com/p/B2tkb5OhBME/
As Kalki prepares herself for parenthood, she intends to be a hands-on mother, as engaged as possible in her child's growing years but doesn't want to be a stringent one. When asked if she would like to work during pregnancy, she said she's in for it, but wants to stay away from the rat race.
On the work front, Kalki was seen in commercial and independent movies and series like Gully Boy, Candyflip, Azmaish: A Journey Through the Subcontinent, Sacred Games, etc. She will be featuring in a web series called 'Bhram', the poster of which was recently released.
Kalki was briefly married to Anurag Kashyap, and has been in a relationship with Guy for the past couple of years. In the interview with HT Brunch, Kalki also stated she's fallen in love with the 'calm' in Guy. Now, how sweet is that!
https://www.instagram.com/p/B12d2spBeSN/
Source: https://www.instagram.com/p/B12d2spBeSN/
For now, Kalki is focusing on being calm and happy, and it sure seems like her pregnancy is progressing peacefully. On that note, we wish the couple health and laughter, and the very best as they enter this new, exciting phase of their lives!