Presidents' Day 2023 – History, Celebration, and Facts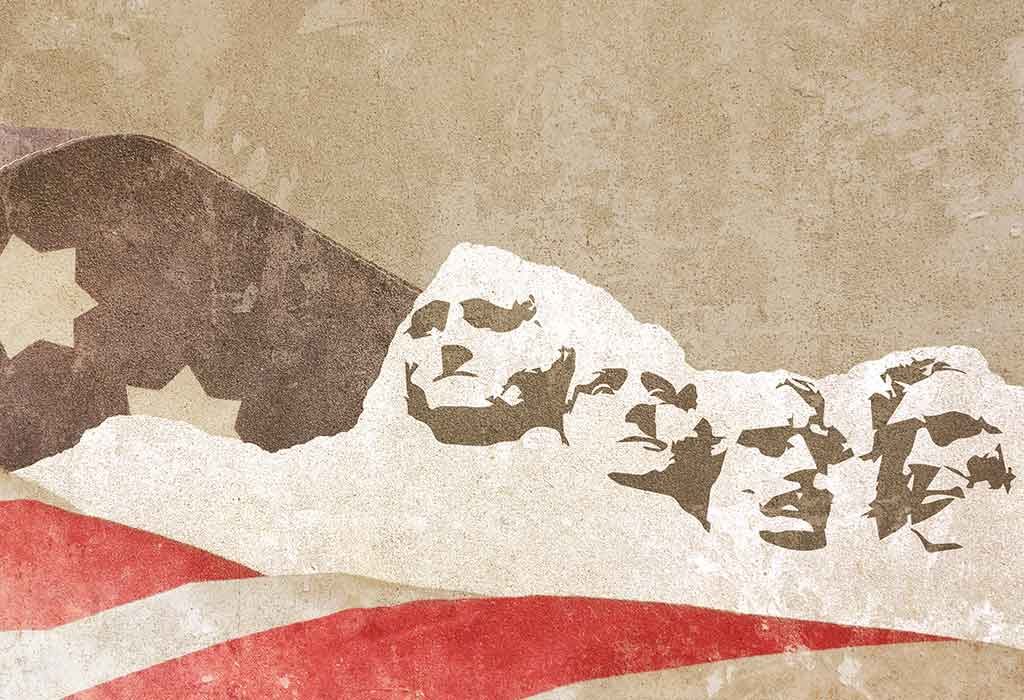 Leaders of countries, such as prime ministers and presidents, are usually revered nation-wide, for their innovative ideas, thoughtful governance, and passionate patriotism. Citizens love and respect them for their implementation of laws that make lives easier and help the country progress as a whole, and this affection is shown by the erection of statues, naming of roads and parks, and even observing national holidays, all in their honor. Presidents' Day is such a holiday, which is celebrated in the United States in the month of February, to honour the services and lives of all those who served as presidents of the country.
When Is Presidents' Day/Washington's Day?
Presidents' Day, also known as Washington's Day, is observed on the third Monday in the month of February. Presidents' Day 2023 will be celebrated on 20th February this year.
Presidents' Day History
The story of how Presidents' Day came into existence is an interesting piece of history – read on to find out!
George Washington's Birthday
It all started in the 1880s, when the birthday of George Washington, the father and first president of the United States, was first celebrated as a national or federal holiday. He was a military leader who played a significant role in the nation's Revolutionary War that lead to its independence from Britain. He then went on to become a politician, and eventually was elected as the country's first president, which cemented the United States' transition into a democracy.
George Washington's birthday is on February 22. (He was born in the year 1732!) However, it wasn't until 1968 – 1971 that it came to be established as a federal holiday that is celebrated on a Monday, which came about due to the Uniform Monday Holiday Act.
Uniform Monday Holiday Act
This Act started as a bill that was introduced in 1968, which then became an official law in 1971, passed by then President Richard Nixon. The Uniform Monday Holiday Act is a federal law in the United States that has moved some federal holidays to be observed on Mondays, so that workers get some three-day long weekends for rest, relaxation, and family gatherings throughout the year.
The moving of the holidays to Monday was aimed to give American workers some respite, and reduce absenteeism from work with its fixed and recurring schedule. However, some politicians were against the bill, as they felt that moving the celebration of Washington's birthday and other significant events to other days would diminish their importance. But, as we now know, the bill got passed, and came into being as a law.
Presidents' Day Significance
Originally, the idea behind Presidents' Day was to celebrate the birthdays of two of the United States' most popular presidents, George Washington (born on February 22) and Abraham Lincoln (born on February 12). But now, it is observed to honour all the presidents who have served the country over the years. That's why it is a federal holiday; a day off that is celebrated all over the nation to pay respect to the services and sacrifices of the great leaders.
Presidents' Day Celebration and Activities
Presidents' Day is a major national holiday in the United States. It speaks to the patriotic hearts of the Americans, and warrants a day of celebration and activity that represent their national pride. If you're looking for fun and interesting ways of celebrating Presidents' Day this year, read on below!
1. Take part in a parade.
Parades are a great way to express pride in and support for your nation. Find out where parades are taking place near you (either in your local town or in a nearby big city), check the parade route, and join the crowd in mass celebration of Washington's Birthday!
2. Stage a play or reenactment.
Setting up plays or reenactments in local halls, centers, town squares, or parks, of the Revolutionary War and other significant moments in history are a classic yet popular way of commemorating Presidents' Day. It is also a good way to include people of all ages in the celebration, right from tiny kiddos to senior citizens.
3. Learn about your presidents.
You can take the day to read up about the presidential history of the United States, either online or through history books you can find in your home or at a public or school library. Find out about the achievements of leaders like George Washington, Abraham Lincoln, John F. Kennedy, Theodore Roosevelt, and Barack Obama, and tell your friends and family about it!
4. Take a historical tour.
Taking a historical tour or going to a history museum is another popular activity that citizens can undertake to celebrate Presidents' Day or Washington's Day. If you live in the state of Virginia, you can go to visit George Washington's house in Mount Vernon. If you live in or near the city of Washington, D.C., you can visit places of history and significance like the National Museum of American History, the Washington Monument, the Lincoln Memorial, and the White House.
5. Play a game or quiz.
If you have little kids who like to have fun, you can teach them about Presidents' Day in a way that is both entertaining and educational! You can create a game show or pop quiz game around the history of the American presidents, and test your kids' knowledge about their country. You can even give out rewards or prizes at the end!
6. Go shopping
Most local stores host sales and discounts for Presidents' Day. You can support the efforts of local business owners by shopping at their stores and buying hand-crafted items for yourself and your loved ones at discounted prices!
Presidents' Day Traditions
The traditions for Presidents' Day are classic and popular, and haven't changed much over the years, except to become modern and inclusive. Traditional, patriotic celebrations are usually undertaken in the form of parades, plays, and reenactments of historical moments. The presidential monuments around the country, and especially those in Washington, D.C., are visited during the Presidents' Day long weekend. It is a time spent with family, loved ones, or friends, where you can together celebrate the achievements of your nation's leaders.
Presidents' Day Facts for Kids
You will surely want to teach your kids, nephews, nieces, or students about the colorful history of their country, including the service of its presidents. Here are some fun and cool facts you can tell children about Presidents' Day, and the presidents themselves!
Presidents' Day was originally observed on George Washington's real birth date, which is February 22. It was then changed to the third Monday of February, after the enactment of the Uniform Monday Holiday Act.
The term "Presidents' Day" is not the official name of the holiday. Its legal name is Washington's Birthday, which is how it is known in most states that celebrate this holiday. However, "Presidents' Day" is more catchy, and store-owners started using this to market and sell their products. The day is now known colloquially as Presidents' Day.
George Washington's farewell address is still read out in the United States Senate every year on his real birth date, February 22.
Abraham Lincoln's Gettysburg Address is one of the most famous presidential speeches of all time. Even though it was less than two minutes in length, the words of "Fourscore and seven years ago…" have left an impact that still resonates with Americans today.
The birthplaces of many presidents, such as George Washington, Abraham Lincoln, and Theodore Roosevelt, are now historical sites, parks, or monuments.
35 national parks around the United States are named after various presidents.
Barack Obama used to work at a Baskin-Robbins store as a teenager, and now dislikes ice-cream.
Bill Clinton plays the saxophone, and was even in a band in during his high school days.
FAQs
1. Is Presidents' Day a Paid Holiday for All?
Presidents' Day, being a federal or government holiday, is a paid holiday for federal employees. For non-governmental companies and organizations, the employers decide whether to pay their employees for that day off.
2. Is Presidents' Day Celebrated Around the World?
Yes, Presidents' Day is celebrated all over the world, but not for the American presidents. Each country has its own version of Presidents' Day, which honors its leader, who can be the prime minister or president. Some countries who observe Presidents' Day are Botswana, Kazakhstan, Palau, and Tajikistan.
3. What Is Closed on Presidents' Day?
All federal establishments in the United States are closed on Presidents' Day, which include the post office and law courts. Schools, banks, the New York Stock Exchange, and Nasdaq are also closed on Washington's Day. For non-governmental entities, the employers decide whether to give Presidents' Day as a holiday or a day off to their employees.
This year's long weekend for Presidents' Day is sure to be welcomed warmly, now that yet another leader's name has been added to the list of American presidents. Take this day to engage in relaxing and entertaining activities with your family and friends, so that you can return to work refreshed and energized!