Perfect Halloween Costume Ideas for a Family of Three or a Trio of Bffs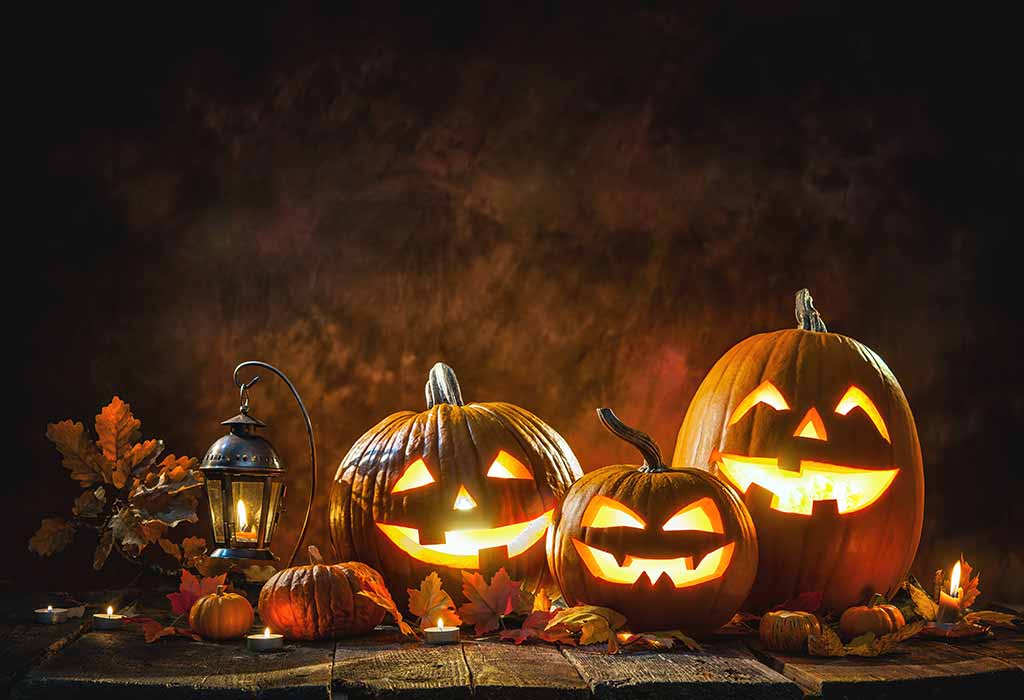 Dressing up with matching or coordinated costumes with friends or family members can be fun. However, finding the perfect three people, Halloween costumes can be stressful! Nevertheless, trio costumes always stand out in a sea of duos and show the bond that you share with your group.
Best Trio Halloween Costumes to Try With Your Friends or Family
This tradition of Halloween originated with the ancient Celtic festival of Samhain. All Hallows Eve was later known as Halloween, which evolved into a day of activities like trick or treating, carving jack-o-lanterns, and donning costumes. The genesis of Halloween costumes dates back over 2,000 years. Initially, most people dressed in morbid, spooky outfits and masks and cover-ups to play pranks on each other and scare away demonic spirits. However, with the arrival of Scottish and Irish immigrants, their practices merged with American culture and became highly popular among people. Children began dressing up as witches, vampires, and devils, while adults joined the party with fancy dress attires that impersonated characters like pirates, homeless, or gypsies. After the Second World War, American Halloween costumes increasingly took after superheroes, comic and entertainment characters. Halloween costumes were reinvented and moved from disguises to full-on exhibitionists in nature that started expressing one's individuality and fantasies detached from the vestiges of paganism and Christianity. For those who are bored with the on-trend Halloween costumes, it's time to get creative and crafty. Whether you're rolling deep with two other friends or have a family of three, there are plenty of cute threesome Halloween costumes that would make memorable group pictures and help you get into a spirited mood:
1. Citrus Slice Costume
An adorable girl-trio Halloween costume that depicts slices of fruits like lime, orange, and lemon pack a punch of freshness to your Halloween ensemble. Pair it with a fruit hat, and you and your friends are ready to rock the party.
2. Sun, Moon, and Stars
This DIY Halloween outfit for three friends turns out to be a complete stunner at a Halloween party. With a black or silver top, draw or stick some silver stars on your face and add some glitter or apply some shimmery makeup and wear sun, moon, and star headbands to complete the look.
3. M&M Costumes
These DIY costumes are ideal for large families as they can be made in the basic colors of M&M candies- brown, orange, red, green, yellow, and blue to look like delicious tricky treats.
4. Cutlery Costume- Silver Knife, Spoon, and Fork
Families should avoid scary costumes with young kids; rather, choose humorous and silly alternatives like dressing up as kitchen utensils. This silverware set will surely shine at any Halloween event.
5. Unicorn Crew
A DIY unicorn costume with rainbow tails, tutu skirt, gilded crowns, and glitter horns gives you the most magical Halloween look for your band of friends.
6. Peter Pan, Wendy, and Tinkerbell
Perfect for families or a trio of besties, these classy Halloween costumes of the famous Neverland characters can transport you into the land of your favorite fairy-tale.
7. Powerpuff Girls Costume
If you've been fascinated by Bubbles, Blossom, or Buttercup, emulate their look this Halloween while twining with two more of your buddies or sisters. Pair your costume with these oversize glasses, headbands, and masks to grab attention amidst the crowd.
8. Incredibles Costumes
These superhero suits for the entire family can help create your own team of crime fighters. These red superhero jumpsuits feature a yellow "i" logo, and black accents will go with accessories like masks, boots, gloves, and wigs.
9. Emoji Patterned Costumes
As emojis speak louder than words, they represent the best funny trio Halloween costumes that can be customized to suit the mood of your besties as well as the entire family.
10. Lobster & The Cooks Costume
For those looking for an undersea-inspired group ensemble, you can craft a DIY lobster & the cook's costume for your family that will grab eyeballs wherever you go on Halloween. Your baby will look simply adorable as a lobster.
11. Air Stewardess
This chic attire of an air stewardess can inspire you and your friends to aspire to soar the skies and dress to impress this Halloween.
12. Inflatable Three Little Pigs
The Big Bad Wolf will surely run for his life when you and your pals dress up in these inflatable costumes for the next Halloween-themed party.
13. Mermaids
If you and your friends have yearned to live the life of Ariel, living in a castle under the sea and swimming around underwater, take this opportunity to dress up as her this Halloween. Paired with a fishtail, shiny jewelry, and a gorgeous hairdo, this mermaid costume can lend you and your friends a glamorous touch.
14. Rock, Paper & Scissors
Seek out your best friends to get ready for Halloween in this rock, paper, scissors dress that reminds you of your favorite childhood game.
15. Space Family
If you fantasize about traveling to outer space, buzzing light years ahead, reimagine your Halloween look with a spectacular collection of space costumes suitable for your family of three.
Instead of being an effortless holiday, Halloween requires planning for an outfit, while planning for a party requires social prowess and a sharp sense of humor. Modern Halloween costumes reflect the different aspects of our personality that we're afraid to display on other days. Your awesome threesome Halloween costumes are sure to create long-lasting memories to cherish a lifetime.
Also Read:
Hocus Pocus Costumes Ideas For Halloween
Best Halloween Pun Ideas
Celebrate Halloween With Family at Home