Perfect Fall Bucket List Ideas You Can Try This Autumn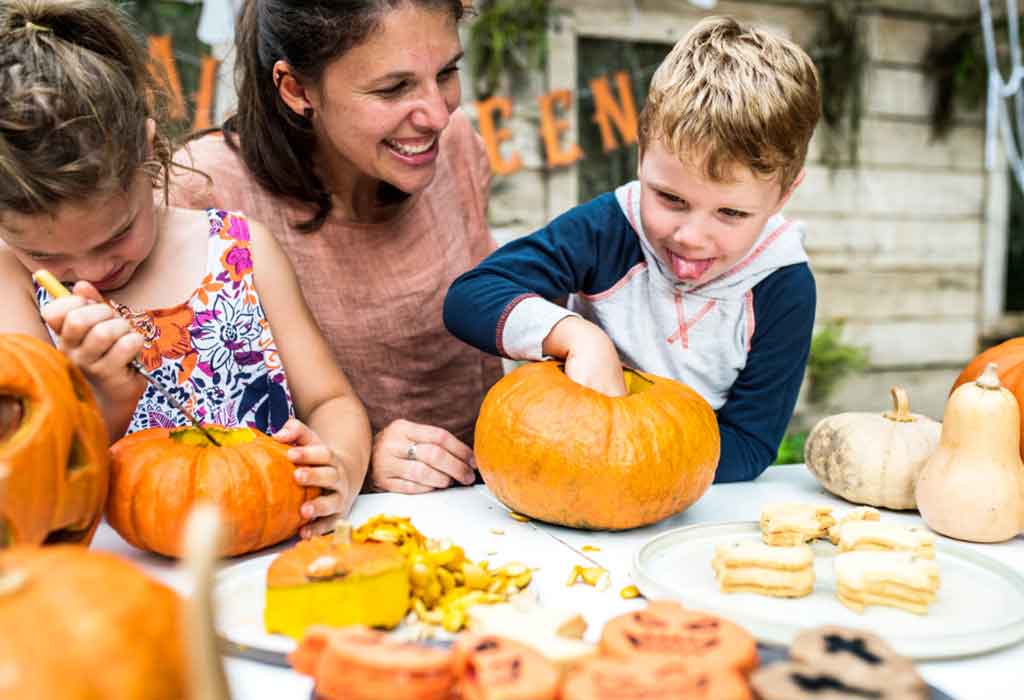 In this Article
Fall is getting closer, and that means it is time to dig out those sweaters, bring out your cozy blankets and look forward to pumpkin-flavored everything! There is such a magical feel in the air during fall that it would be a shame not to take advantage of that. Taste all the fall-flavored beverages and condiments that you can, go on a leaf viewing walk, indulge in fall-related arts and crafts, and attend a football game. There are so many fun things to do during this season that you will have difficulty fitting it all into your schedule. With so many activities and festivities, some would even argue that fall is the best season of all!
Bucket List Activities You Can Try During the Fall Season
It may be a lot easier for you to contain the excitement and accomplish everything that you want to this season with the help of your very own personalized fall bucket list! Here are some ideas for you to consider adding to your bucket list, whether it is a fall bucket list for teens or the whole family:
Welcome the season by decorating your home to celebrate the fall. So bring out those pumpkin and cinnamon scented candles, add fall leaf decor to your home, and add the earthy tones of autumn to your space.
Grab a rake and gather up a pile of leaves that is deep enough to handle a dive. Leaf dive into it and take the time to enjoy looking at the clear blue autumn sky.
Stop at a street vendor for roasted chestnuts.
Attend one of the fall festivals and enjoy all the seasonal delights.
Bake autumn leaf-shaped cookies and give them out to your neighbors, friends, and family.
Pick out a pumpkin you like and carve out a Jack-O-Lantern.
Host an apple bobbing party for your family and friends.
Enjoy a hot cup of apple cider out on your balcony or porch.
Visit a pumpkin patch and pick out your pumpkins for the season.
A small camp out with the family is one of the activities that is essential in a fall bucket list for families. You can stay up late around the campfire and enjoy spooky stories while roasting marshmallows on the flickering flames.
Experiment with different recipes for a hearty, healthy pumpkin soup to enjoy with the family on those chilly fall evenings.
Bake a few apple pies for friends, family, and neighbors.
Enjoy a long walk and take in all the colorful sights of fall. Breathe in the crisp autumn air, take in the unique scents and enjoy the feel of the season.
Get a woven basket to resemble the Horn of Plenty and fill this up with the regular fall harvest, such as pears, apples, nuts, wheat, grapes, corn, and potatoes. Place this on your dining table or use this as a gift basket idea for giving to your loved ones.
Go on a fun hayride. You can either choose a truck-driven ride or opt for a horse and buggy.
Get yourself a personalized fall-themed coffee mug. You can go for bright, colorful leaves or something spooky if you love Halloween.
Volunteer at a shelter, whether for animals or people. Collect as many blankets and warm coats as you can to give those who are less fortunate. Kindness doesn't need a season, but fall is an excellent time to ensure that the needy are prepared and well-equipped for the colder months.
One of the best projects to give yourself during fall is to make your own Halloween costume. It will be unique and have your personal touch, plus you will not need to depend on generic, store-bought costumes anymore.
Have a chili potluck competition – ask your guests to bring their chili recipes so that you can have a tasting and pick a winner. Include special prizes to motivate your guests to participate.
Bake some pumpkin bread and enjoy it with a lovely hot drink for breakfast or tea.
Have some family bonding time by going apple picking together.
Have a date night at a football game.
Drive around and take in the breathtaking fall foliage. Stop for pictures to remember this amazing time spent enjoying nature's precious gifts.
Enjoy some seasonal candy corn.
Create an autumn cocktail. Use the seasonal fall flavors and develop delectable cocktails that are sure to impress your friends and family.
If you are more of a coffee person, you can always come up with your fall-inspired coffee recipe! Try putting your spin on the pumpkin spice latte, or come up with your very own recipe.
Get into your flannel pajamas and get out the board games. Fall is the perfect season for those cozy evenings with your loved ones with hot drinks while bonding over games.
Light up the wood fire and make some s'mores.
Plant some flowers that bloom in fall.
Collect pine cones and fallen leaves to have fun with exciting autumn DIY projects to keep the kids busy.
Visit a farmers' market and bring home some fresh and delicious produce from the fall harvest. There is nothing more delicious than freshly harvested ingredients.
Enjoy some roasted pumpkin seeds.
Take advantage of the magical feel of fall and try to get your Christmas card photo taken.
DIY a scarecrow to add to your fall décor out on the porch.
Go on a hike.
Have a horror film marathon.
Go on a tour of the neighborhood and admire everyone's fall decorations.
Start planning and prepping for your big Thanksgiving feast.
Make a fall wreathe and hang it up on your front door.
Learn how to knit or crochet and make yourself a pretty scarf.
In the spirit of thanksgiving, start a gratitude journal.
Complete a fall-themed puzzle. The more pieces there are, the more challenging it is. You can add this to your fall décor once you have completed it by framing your work.
Visit a corn maze.
Plan out a picnic and enjoy fall-flavored picnic food and drinks.
Spend your day sleeping in, tucked under the warm and cozy blankets. With the crisp fall air, warm bed, and a bit of extra rest, you will wake up more refreshed than ever.

Enjoy a cup of hot cocoa and a good book by the fire.
Deep clean your home and give it some good ventilation with the lovely clean and fresh air of autumn.
Make your pet or children costumes for Halloween.
Visit a vineyard and enjoy everything it has to offer. You can even pick out your wines for all the upcoming festivities.
Go to cooking class if you don't know how to cook. If you know how to cook, you can always take a specialty course in an area that you find exciting and challenging.
Start planting your bulbs for spring.
Try making your own applesauce recipe.
Burn scented candles that have autumn-inspired scents.
Have some fun at a haunted house. You can go with a group of friends, or invite your family to go along with you.
Make your seasonal wardrobe change by swapping out your cool summer clothes for warmer fall and winter outfits.
Host a movie night for your friends and family. Make some popcorn and drinks, and you are all set for a fun night.
Those who love baseball can watch one of the games in a bar and enjoy it with others who are fans.
Think of the songs that make you feel the fall spirit and create a playlist.
Make your own caramel apples.
No October bucket list is complete without a Halloween activity, so enjoy your favorite Halloween candy at any time of the month.
Watch the Thanksgiving parade with your family.
Learn how to preserve the delicious fall harvest you have gathered either from the Farmer's Market or grown yourself.
Make a trip to the beach before winter arrives.
Go bike riding with the family and enjoy the lovely weather and sights.
Since the weather is good, take the family kayaking or canoeing.
Visit a field nearby and enjoy stargazing under some warm blankets.
Go horseback riding and enjoy the beautiful fall woods.
Organize a nature scavenger hunt for kids.
Spend a magical night with the kids in the treehouse, reading fairy tales and drinking hot cocoa.
Try a cider donut if you haven't before.
Make a one-day trip to a town nearby that you have never been to before. You can enjoy some of the local fall festivals and have a new experience under your belt.
Pack your blankets and watch a drive-in movie.
Camp in your living room and watch a few favorite movies.
Host a canning party.
Visit one of the local farms.
Learn how to make a fleece blanket.
Enjoy the sunset with someone you love.
Indulge in a creative fall activity like using the halves of apples to make prints on cloth. It is a great activity for little children to enjoy and keep them engaged.
Bake some scrumptious apple chips.
Make some handprint turkeys.
Bake sugar cookies in the shape of leaves and get creative while decorating them.
Roast some corn on the hob, season it, and enjoy it with your favorite drink.
Make a garland out of the colorful fallen leaves.
Get the kids to make yarn apples with you.
Get some crayons, fallen leaves, and paper and make some pretty leaf rubbings.
Feed the ducks at the local park.
Make a doll out of corn husk.
Start planning and making the Christmas treats that you want to share with your friends and family.
Cook up a delicious meat and potato pot pie.
With so many exciting fall activities to indulge in, it will be difficult not to keep your list short. However, pace yourself and plan out how you will accomplish everything you have chosen on your list. From the little things to the big, every moment spent with those you love while creating new memories will be worth the effort you have put into the planning.
Also Read:
Amazing Fall Centerpiece Ideas
Beautiful Fall Poems for Children
Best Fall Captions for Instagram