Peppermint Oil to Help You Get Beautiful Hair – Here's How!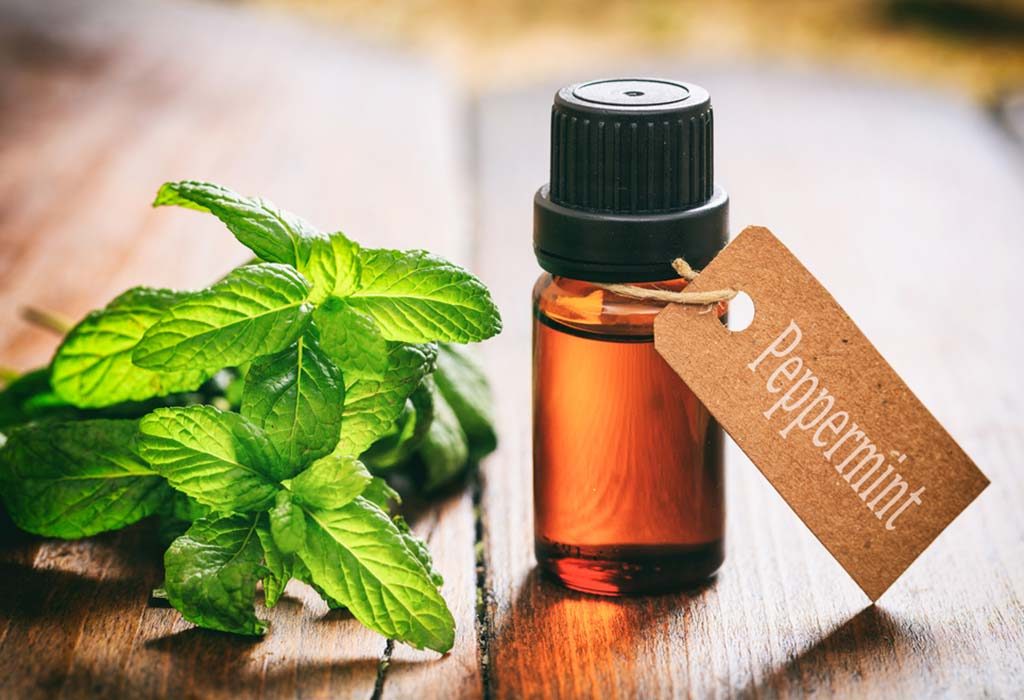 Peppermint is one of the many varieties of mint that is widely used in culinary and medicinal preparations for its aroma and flavour. However, peppermint oil is also used for various health and beauty benefits. One of the health benefits includes getting beautiful and healthy hair. If you are interested in knowing how peppermint oil can get you the mane that you desire, well, the following article talks about that and more in detail. Browse to know more!
What Is Peppermint Oil?
Peppermint oil is made from the peppermint herb by extracting its essence. Where some varieties are milder, others are very potent and strong. The stronger varieties of oil are made using special distillation techniques, which lends this oil many benefits. One of the most important components present in this oil is menthol, which offers it its distinctive smell, taste and flavour. This pale yellow oil is loaded with umpteen nutrients that include calcium, iron, manganese, vitamin A, vitamin C to name a few. This oil has been used for a long time for enhancing health and beauty.
Benefits of Using Peppermint Oil for Hair
Let us find out how peppermint oil can benefit your tresses:
1. Helps in Strengthening the Roots
Mixing peppermint oil with any carrier oil such as coconut oil can help in strengthening the roots of your hair. This oil is loaded with mentone and pulegone, the two components that prove to be helpful in making the roots of your hair stronger and therefore, peppermint oil for hair loss is one of the ideal remedies.
2. Helps in Accelerating Hair Growth
You can effectively use peppermint oil for hair re-growth because this hair oil is great for your mane. This oil can easily penetrate into the roots of the hair, thereby stimulating the hair follicles. Peppermint oil is also effective in improving the blood circulation to the scalp, which is also effective for preventing hair loss. Therefore, if you are losing a great amount of hair and it is giving you a stressful time, try using this oil to solve your hair issues.
3. Helps in Preventing Head Lice
Head lice can be a pretty annoying and uncomfortable hair problem. The refreshing and rejuvenating fragrance of this oil works like a poison for head lice. The strong smell of this oil kills the lice and also prevents further infestation. Simply massage your head with this oil a few times and leave the oil overnight, wash your hair the next day. Repeat the process a few more times to get rid of the head lice problem.
4. Helps in Preventing Dry Scalp Issues
Dry and itchy scalp is something most of us dread because it may sometimes give us sleepless nights too. However, by using peppermint oil, you can bid farewell to your dry scalp issues. Not many of us may be aware that this oil also offers moisturising properties to your scalp and hair too. All you need to do is mix peppermint oil with any carrier oil like almond oil and massage your scalp and hair with it. Leave the oil for half an hour or more if you want and wash with a mild shampoo. Regular usage will lend your hair deep moisture and shine.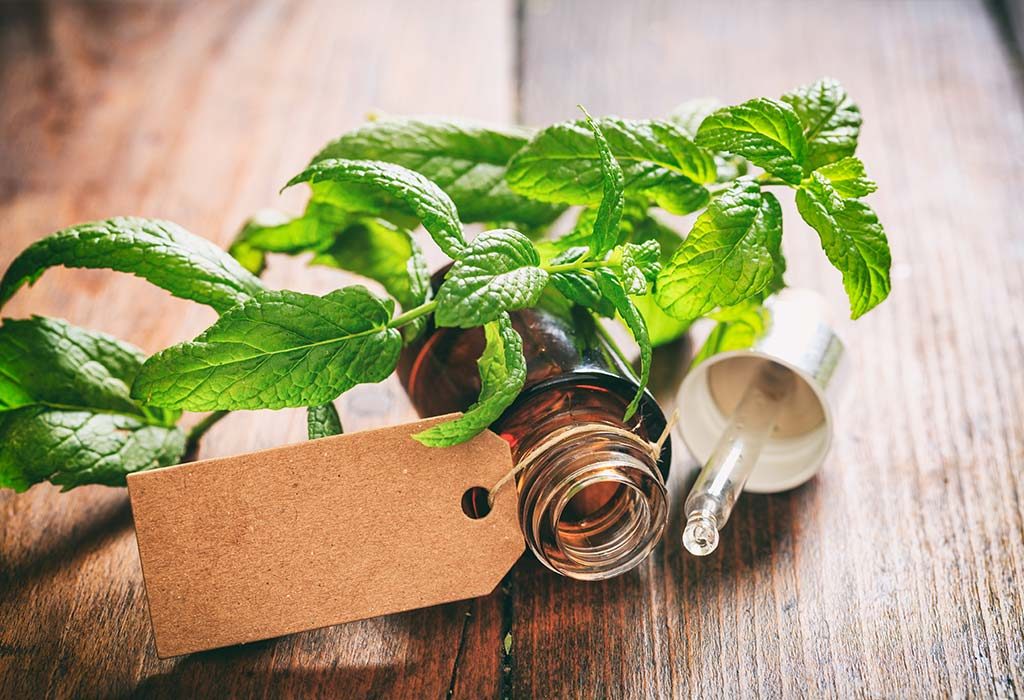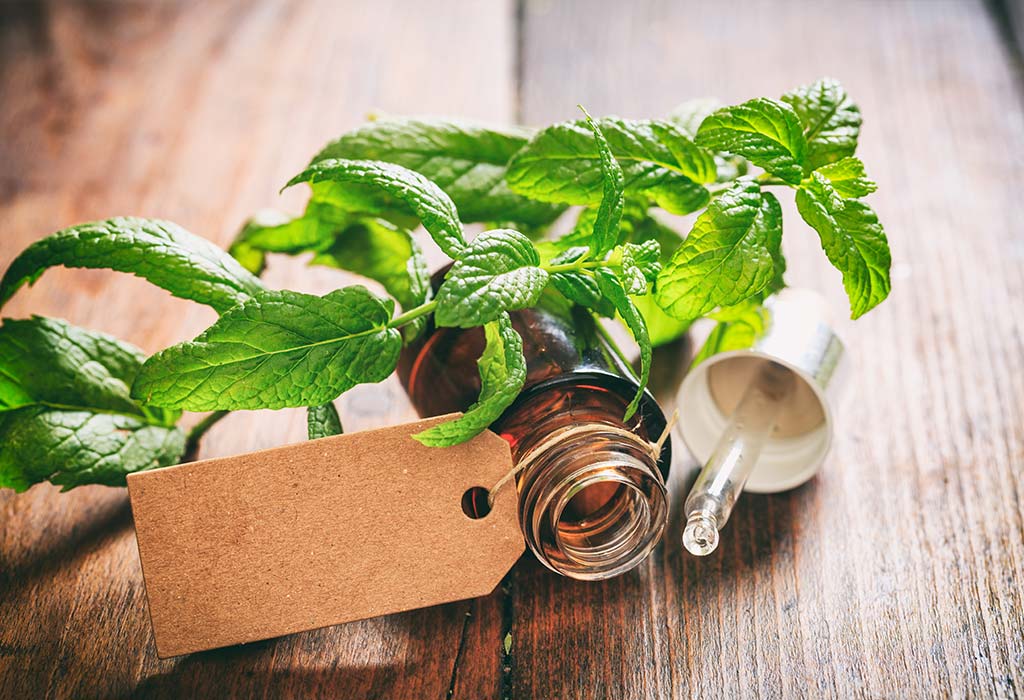 How to Use Peppermint Oil for Healthy Hair?
Peppermint is way more concentrated and stronger than many other varieties of essential oils; therefore, one must use it with care and caution. If you are looking for ways on how to use peppermint oil for hair growth, well, here are two ways that you can try:
1. With Your Massage Oil
One of the best ways of using this oil for the benefit of your hair is by using this oil to massage your scalp and hair. Because this oil is so strong, it is important to mix it with any good carrier oil of your preference such as almond oil, coconut oil, jojoba oil etc. Take 2 to 3 drops of peppermint for every tablespoon of carrier oil and massage your scalp with it. If you experience any tingling sensation, you can dilute the oil by adding some more carrier oil. Leave the oil on for 20 to 30 minutes, wash as usual.
2. With Your Shampoo
Another effective way of obtaining hair benefits is by mixing this oil with your regular shampoo or conditioner. Simply add 4 to 5 drops of peppermint oil per ounce of the shampoo or conditioner and wash your hair like before. Make sure to lay special emphasis on the scalp. A mild tingling sensation is normal but if you experience more tingling, you can add more shampoo or conditioner. If the oil suits your scalp and hair, you can use it every time you wash your hair. This will not only help in making your hair strong and healthy, but it is also a great way of adding freshness and vitality to your hair.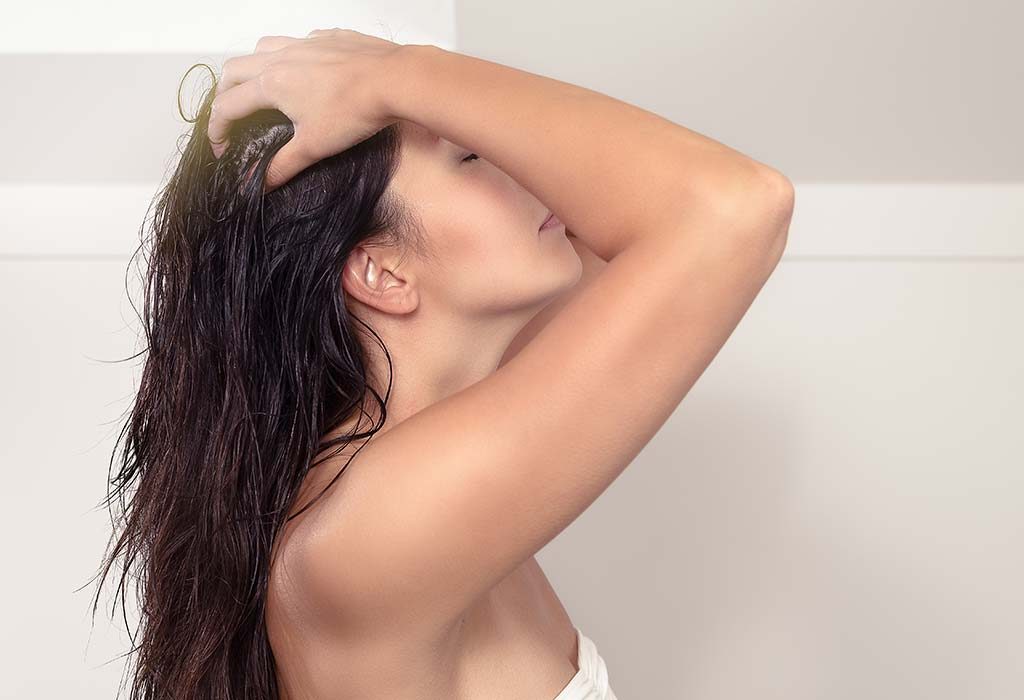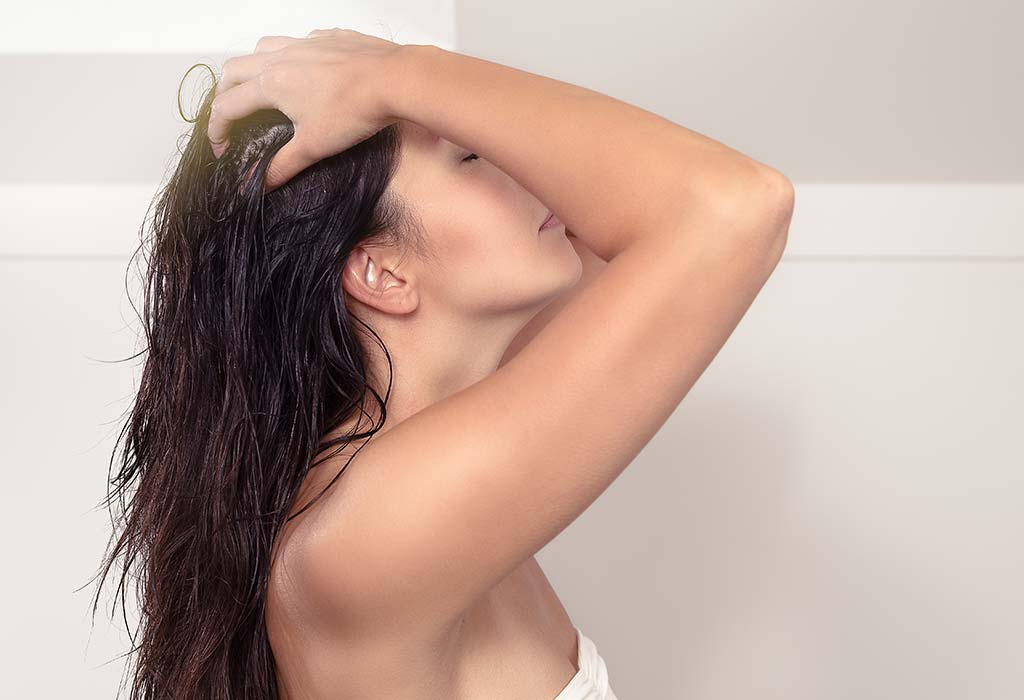 Are There Any Side Effects of Using Peppermint Essential Oil for Hair?
If you had been wondering if peppermint oil is good for hair, well, we have tried to solve the mystery in the article above stating how peppermint oil promotes hair growth and take care of various other aspects of hair. However, you may want to know whether it is absolutely safe to use this oil or are there any side-effects of using this oil for your hair. Here are some drawbacks that you should be aware of before using this oil for your tresses:
High doses of peppermint oil can be toxic.
Refrain from using undiluted oil directly on the scalp, skin or other places of the skin as it may cause a burning sensation to the skin. Always use it with a carrier oil.
Avoid using this oil on infants and children as it may harm their delicate skin.
Peppermint is usually considered safe for use; however, one must exercise caution while using it. Use this oil and avail its many benefits for your hair!
Also Read:
Homemade Oils for Hair – Get Strong and Beautiful Hair With DIY Oil
Shikakai for Hair – Benefits & How to Use
Dos and Don'ts for Daily Hair Care