Common Down Syndrome Myths and 4 People who Beautifully Shattered Them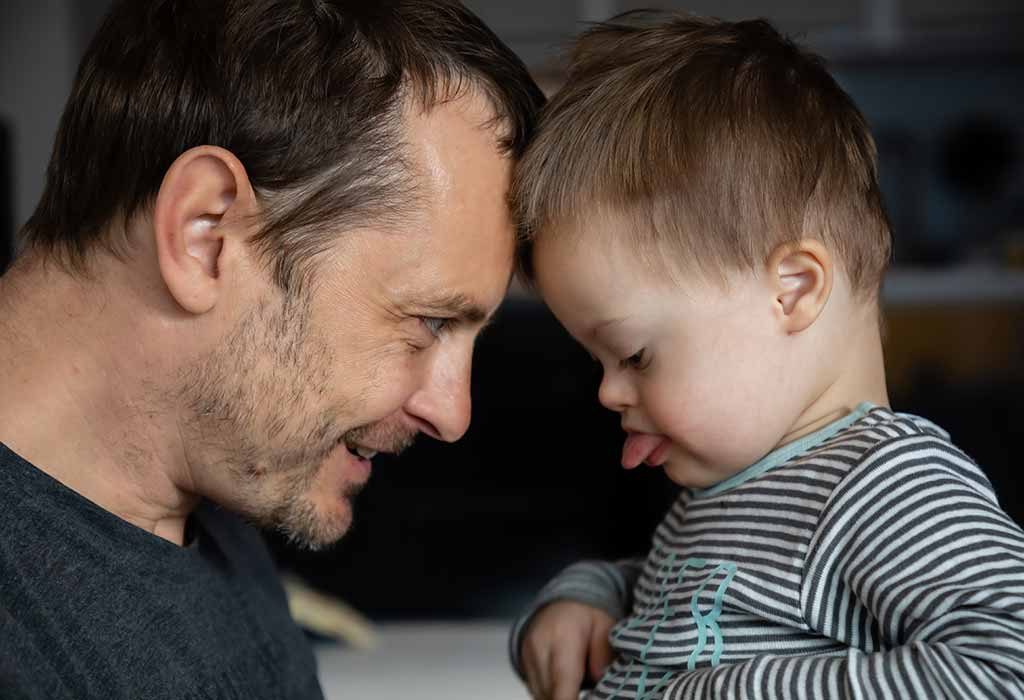 In this Article
In lieu of the fast-growing trend of busting long-standing myths, here we do!
No, this is not about beauty standards (at least not directly), body shaming, LGBTQ acceptance or feminisim but staying true to the common thread of simply understanding, that has been successfully changing mindsets, we're going to speak about common myths about genetic disorders. Specifically about the beautiful souls who have been born with Down syndrome.
"Disorder." The word suggests that there is something abnormal. No wonder that a large population looks at people with Down syndrome as people to be pitied or worse, rejected! We're here to bust some major Down syndrome myths!
FACT: Most people with Down syndrome have only mild to moderate cognitive delays.
This is one way of saying they are just like so many of us. Let's bust more myths so that the next time we see a mom with a Down Syndrome baby or see an adult with Down syndrome at a mall, we smile at them or exchange pleasantries instead of frowning, ignoring, running away or pitying them!
Down Syndrome Myths vs. Reality That will Blow Your Mind!
Some of these are really enlightening!
Myth: Down syndrome is untreatable.
Fact: There is no known cure for Down syndrome but there are treatments that have proven effective for the challenges that are associated with it. A lot of people with Down syndrome are able to improve on their capabilities (as you will see in the latter portion of this read) using corrective measures and have even been successful in preventing some challenges!
Myth: People with Down syndrome have extreme mental retardation.
Fact: Most people who have Down syndrome have only mild cognitive delays.
Myth: People with Down syndrome are always happy and extra-loving.
Fact: This myth got us too. We smile with pity when we see someone with Down syndrome laughing away and we think, "Oh poor soul, he is untainted by the world!". NEWSFLASH: People with Down syndrome emote just like we do!
Myth: People with Down syndrome die young.
Fact: In recent times, the average life expectancy of person with Down syndrome is 60 years of age. Some even live till 70.
Myth: People with Down syndrome can never move out of their homes and must live with their parents for the rest of their lives.
Fact: A lot of adults with Down syndrome live on their own or semi-independently with some level of help. Some have homes of their own and hold jobs. Some even find the loves of their lives, just like we do.
In fact, here are some brilliant people who will prove to you that Down syndrome is not limiting at all!
1. Sujeet Desai.
Sujeet, a musician by profession, graduated from Berkshire Hills Music Academy. He plays seven instruments including the piano, violin, saxophone and trumpet! He not only has featured in the iconic Wall Street Journal but the equally prestigious Time Magazine as well. Sujeet is now married to a woman named Carolyn Bergeron who also has Down syndrome.
2. Melissa Reilly
Melissa travels around as an inspirational speaker and inspiring she is! She is a gold medallist in skiing, cycling and swimming. Melissa also teaches preschoolers with Down syndrome, helping them in reading and math. Melissa says she loves her life 100%. That's really much more than some of us can boast of!

3. Bernadette Resha
An artist by profession, Bernadette has featured on television shows, music videos, commercials, and magazines. She is also a public speaker and violinist! You can check out her artwork here.
4. Tim Harris
Tim is the owner of a restaurant called Tim's Place. This cool kid was the homecoming king in school and won with the sheer number of people that voted for him. He had always dreamed of owning a restaurant so he worked in the industry to gain experience. After graduating with certificates in Food Services, Office Skills, and Restaurant Hosting, Tim eventually went on to open his own restaurant. Although it was a raging success, news is that Tim's Place is shutting down as he now wants to move close to where his girlfriend lives. However, Tim has recently created "Tim's Big Heart Foundation", which is an initiative to help other people with disabilities start their own businesses.
And in case you were still a bit unsure of how to feel when you meet someone with Down syndrome, watch the video below to understand a little more about the lives of people with Down syndrome and their families. If it does not melt your heart or fill you with a new perspective, write to us!