Nutritious Snacks You Must Keep in Your Office Drawers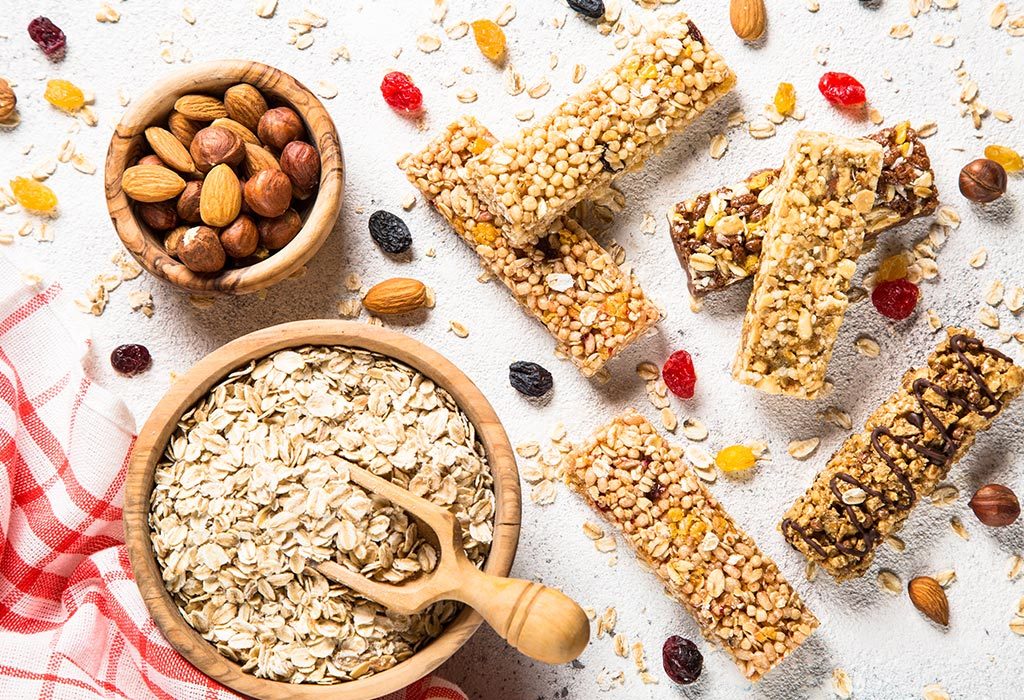 In this Article
One of the most important parts of living a healthy and full life is eating healthy. When you eat healthy, it is recommended that you have three big meals per day as well as two smaller snacks. The importance of eating five times a day cannot be underestimated as it drastically improves your metabolic rate which helps your body get and maintain energy, burn unhealthy fat and improve cardiac health. The toughest part of the five-meal diet is finding a healthy way to snack. To do this, it is essential that you consult your doctors and a nutritionist to see what you need specifically for your body.
Healthy Office Snacks That You Will Surely Love
When you are coming up with snacks for your diet, it is important to remember that you may not always be home or have access to the healthiest of snacks. This is why most people who work snack in a very unhealthy manner. There is, however, a solution for those who need healthy office snack ideas to help improve their health. Here are twenty healthy snacks that you can keep with you at all times in your office drawers.
1. Almonds
Considered the best healthy evening snacks in office, almonds are full of healthy polyunsaturated fats, minerals like calcium, iron and magnesium and vitamin B6. This is the perfect snack to keep your energy up while the day winds down, as it is low in calories and helps absorb cholesterol too. Eating a handful of almonds by around 3pm will ensure you have energy and nutritional balance towards the tail end of your workday while also fighting some health conditions like anaemia.
2. Pistachios
A salty delight, this middle-eastern nut is considered one of the healthiest snacks available in the world today. It is rich in potassium, is a great source of fibre and can also give you the necessary salt your body needs to stay healthy. It also is a great source of healthy fats. Be careful not to eat too many pistachios though, as they can impact your blood pressure negatively due to an overdose of sodium. Ideally, you can eat 5-12 pistachios every evening to help balance your diet without adding too many calories.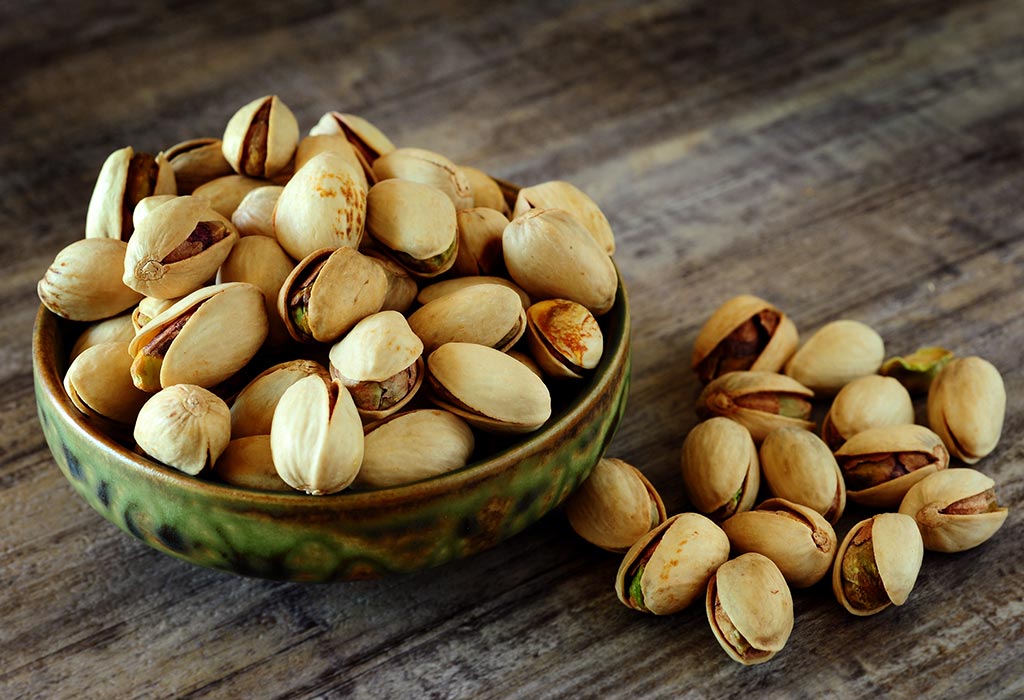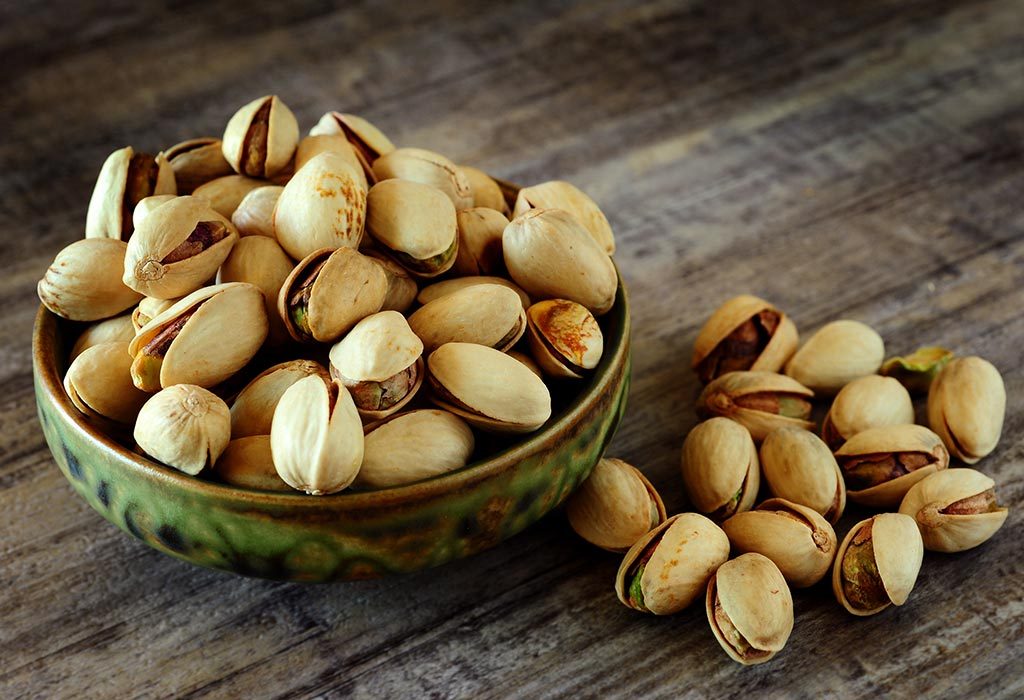 3. Dried Sunflower Seeds
Dried sunflower seeds are a great and nutritious snack to have at any point of the day. They are rich in iron and magnesium, have small amounts of calcium and are a great source of Vitamin B-6. They also contain potassium. The best part about dried sunflower seeds is they don't spoil very quickly so you can store them in your office drawers for days or even a couple of weeks.
4. Bananas
Very few snacks are as healthy towards the end of your day like a banana, it is a great source of fibre and is rich in potassium. The best part of a banana is that it helps keep your digestive tract healthy too. Additionally, bananas are a good source of Vitamins B-6 and C, the latter of which keeps the flu at bay.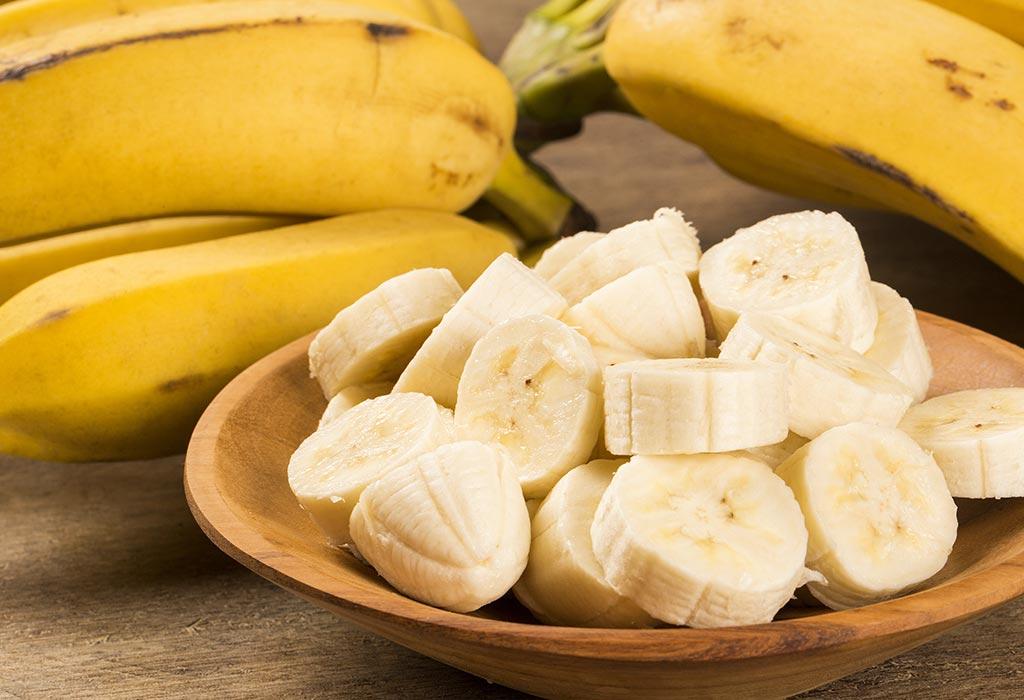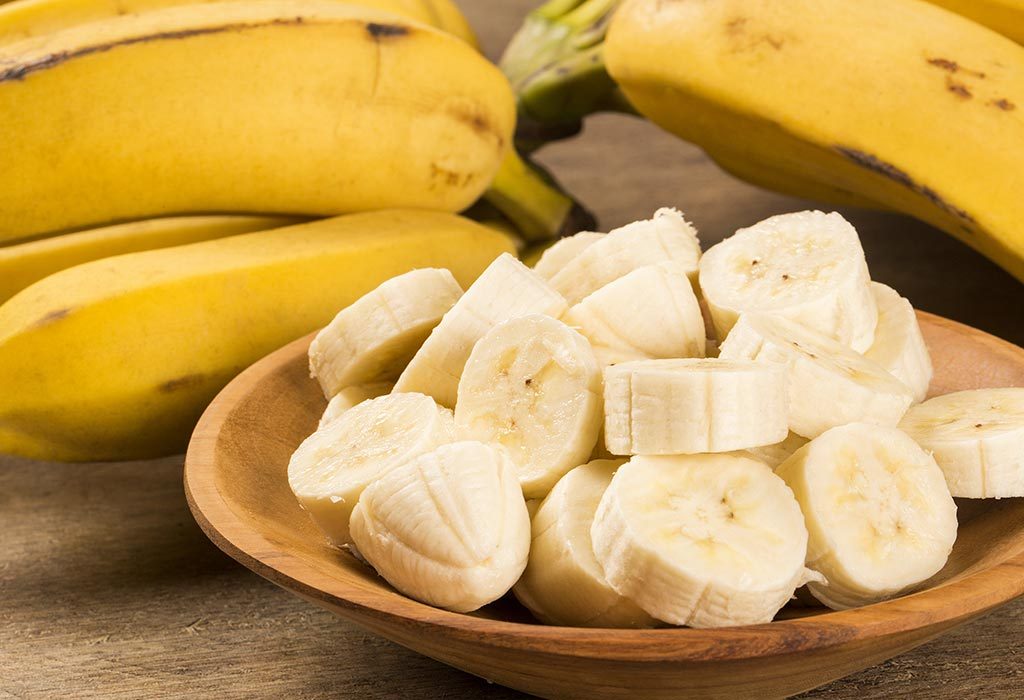 5. Raisins
Raisins are not just tasty, but are also great for the body. They are so good for you in fact, that doctors recommend pregnant women eat them to help them keep their energy levels up and combat anaemia. Raisins also fill you up fairly quickly while keeping your calorie count fairly low. Remember to not eat more than a handful of them though as they are rich in glucose.
6. Avocados
Avocados are in some cultures considered holy due to their immense benefits. They are rich in fibre, low in calories. They're also a great source of Vitamin B-6 and C, potassium and contain small amounts of iron, magnesium, calcium and Vitamin A. Avocados are also a good source of healthy fats that absorb cholesterol which helps cardiac health.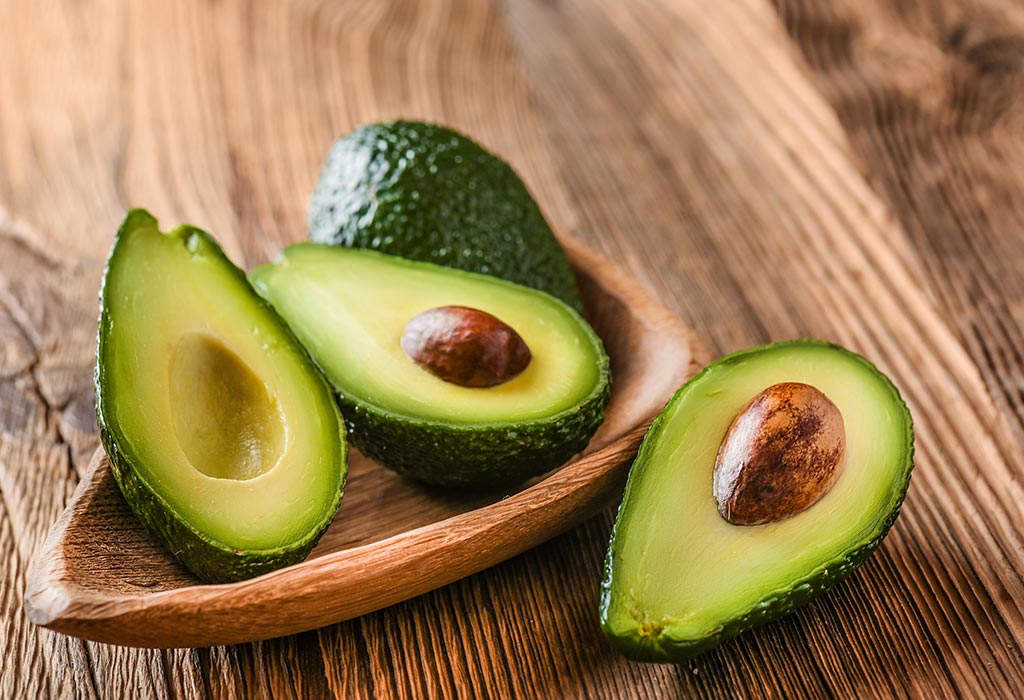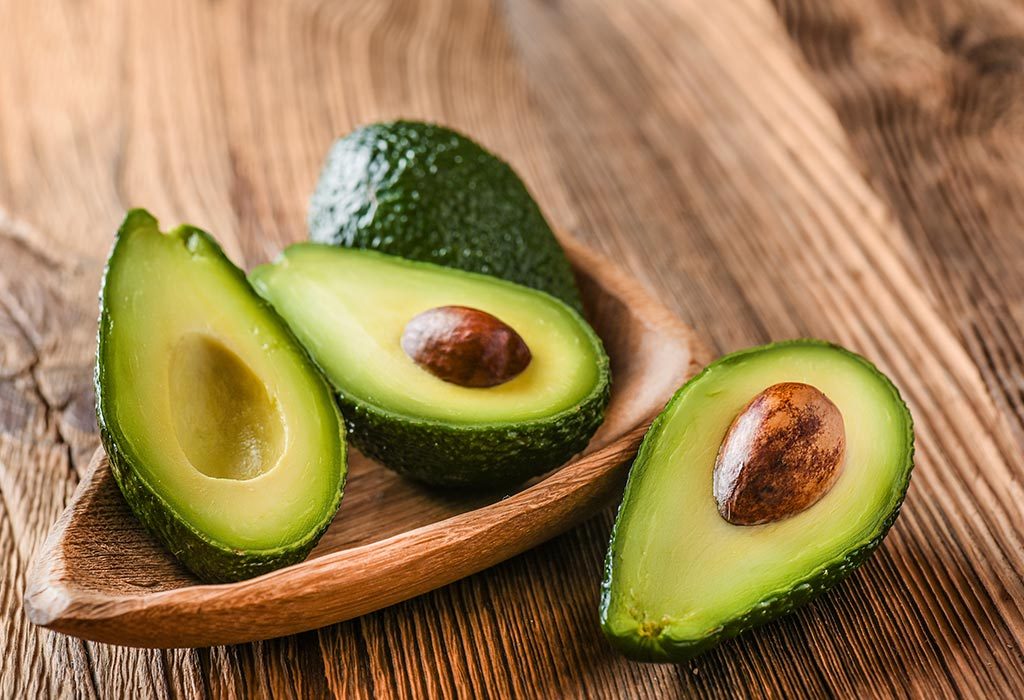 7. Peanut Butter on Crackers
A great snack for almost any time of the day, peanut butter spread on crackers can offer you a lot of energy in the second half of your workday to focus. Depending on the crackers you use, the calorie count changes. Peanut butter is rich in potassium, fibre, healthy fats, iron, magnesium and Vitamin B-6. It also has trace amounts of calcium and is a very good source of protein.
8. Sweet Potato Chips
Sweet potatoes are incredibly tasty as chips, especially if they're baked. They're also incredibly healthy. They are a good source of protein, healthy fats, Vitamin A and B-6, potassium and have small amounts of Vitamin C, iron and magnesium.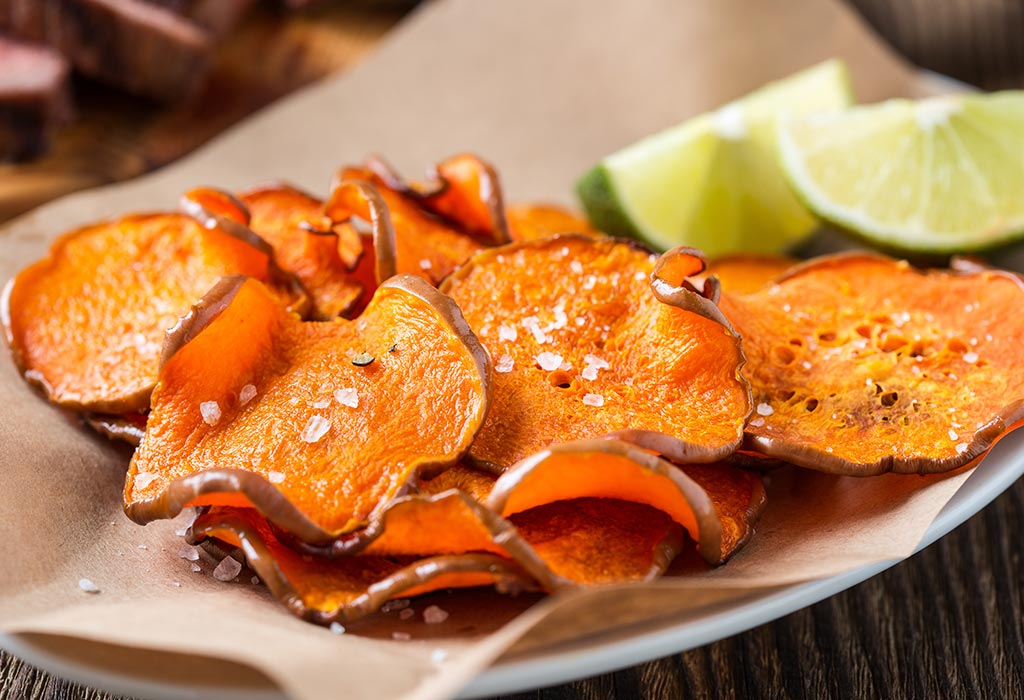 9. Dried Seaweed
Rich in Vitamins K & B, zinc and iron, dried seaweed is one of the tastiest health snacks you can have in the office. They don't spoil easily, are scrumptious and are packed with healthy antioxidants for your skin. Careful about how much you eat though; an overdose could harm your thyroid functions because it contains iodine.
10. Oat Bars
Baking oatmeal into bars is a great way to have a snack rich in complex healthy carbs, fats and other minerals. Add some toppings to it like dried fruit and honey and this snack becomes an instant super food that every diet requires. The best part is that it fills you up and keeps you full for long periods of time, it also absorbs bad cholesterol and keeps your heart healthy.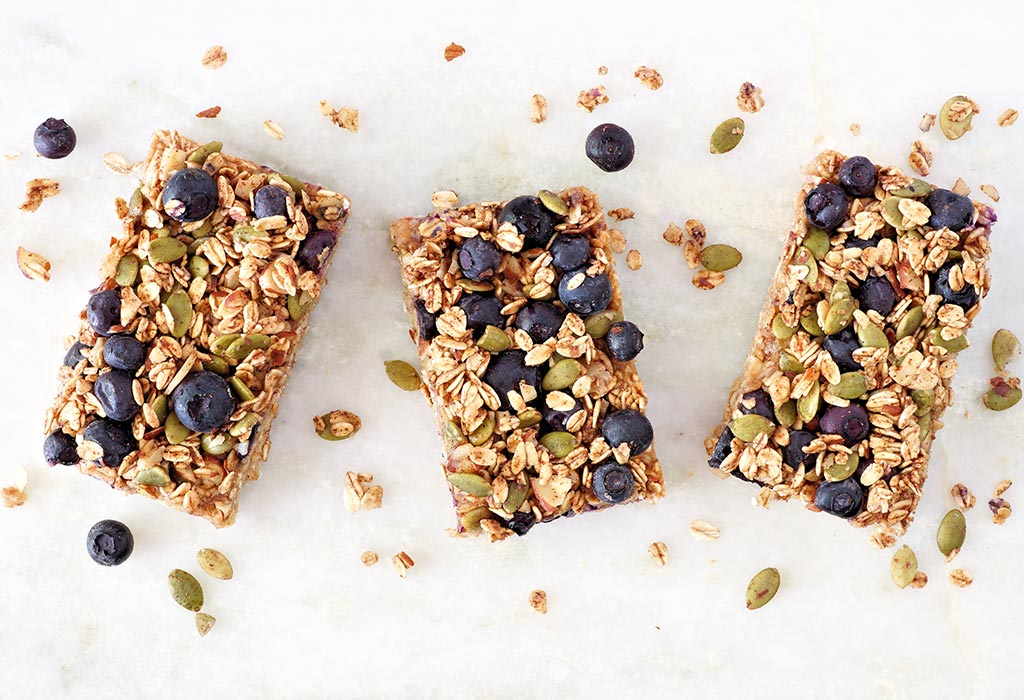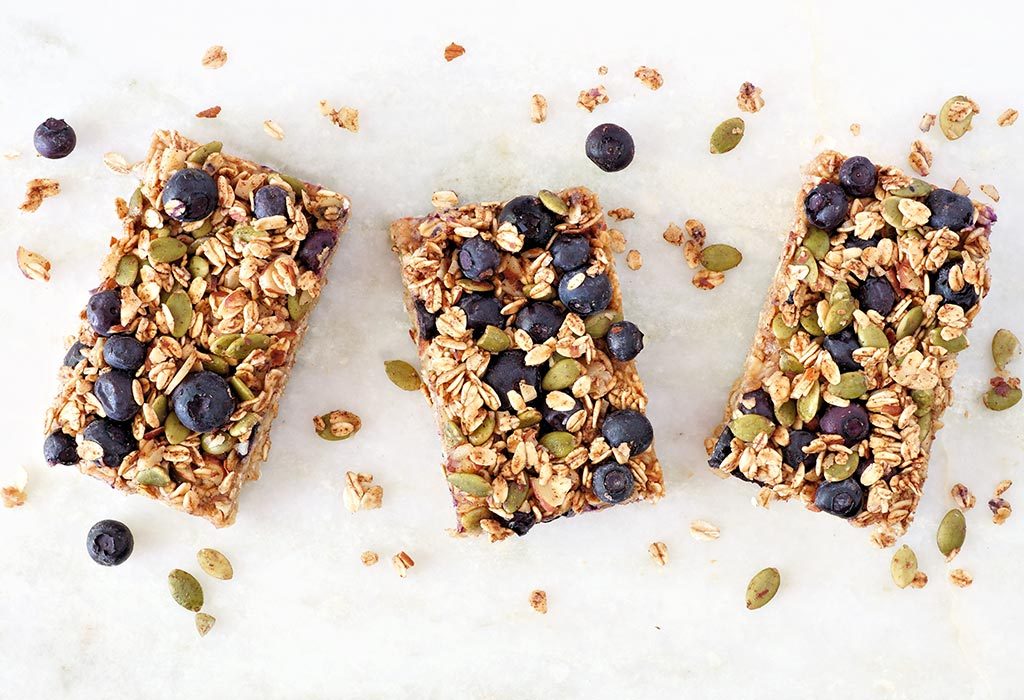 11. Dark Chocolate
A fan favorite, dark chocolate is a worldwide phenomenon. It is great for cardiac health, has blood purification properties and is very low on calories and sugar. Make sure you have limited portions of this however, as it can also cause heartburn and GERD. The most important thing to note is that the darker the chocolate the better it is for your heart, ideally you should consume 75% dark chocolate to keep your energy levels up while balancing your diet.
12. Carrots
Carrots are rich in Vitamin K, beta carotene, potassium and fibre. They also contain a lot of antioxidants that help your skin and eyesight. They're known as one of the best sources of Vitamin A in the world and are also considered one of the best root vegetables for the body. Keeping carrots in your office drawer for snacks will ensure that you are energetic throughout the day on limited calorie diets.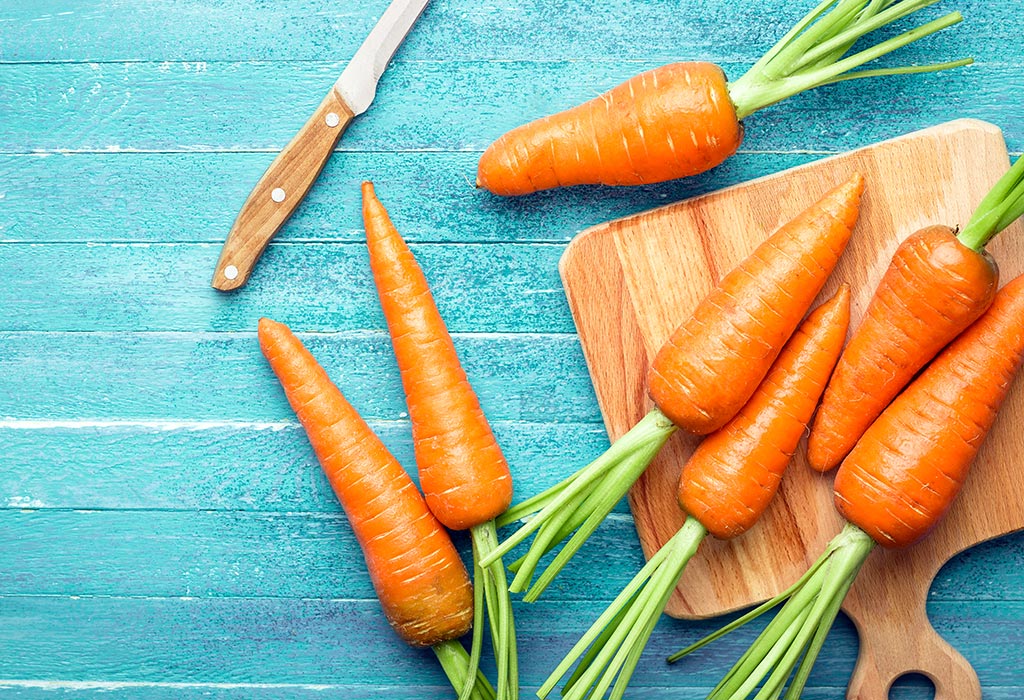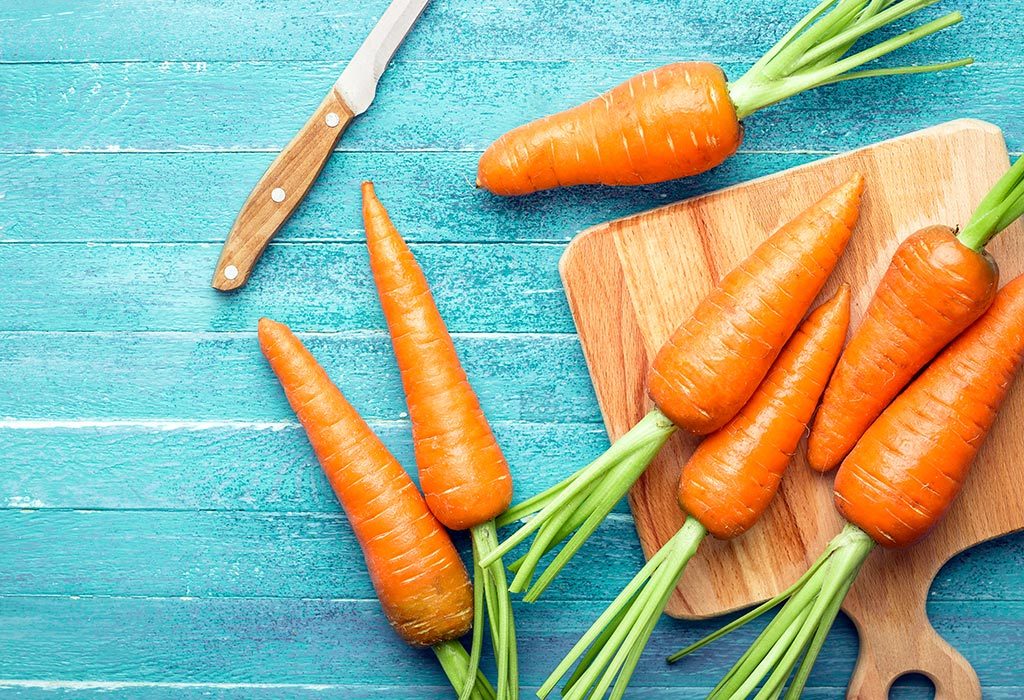 13. Apples
The saying "an apple a day keeps the doctor away" is extremely true. Apples are some of the healthiest fruits in the world; they contain large amounts of potassium, are low on simple carbs and rich in dietary fibre. They're also a good source of Vitamin C which keeps the flu and common cold at bay.
14. Tamarind Paste on Rye
Rye bread is extremely healthy due to the number of healthy grains it contains, and when it is topped with tamarind paste instead of jam, you get a culinary masterpiece packed with nutritional value for a snack. Tamarind regulates blood pressure, supports the digestive tract with pre and probiotics, improves kidney function and has antibiotic properties that fight infections.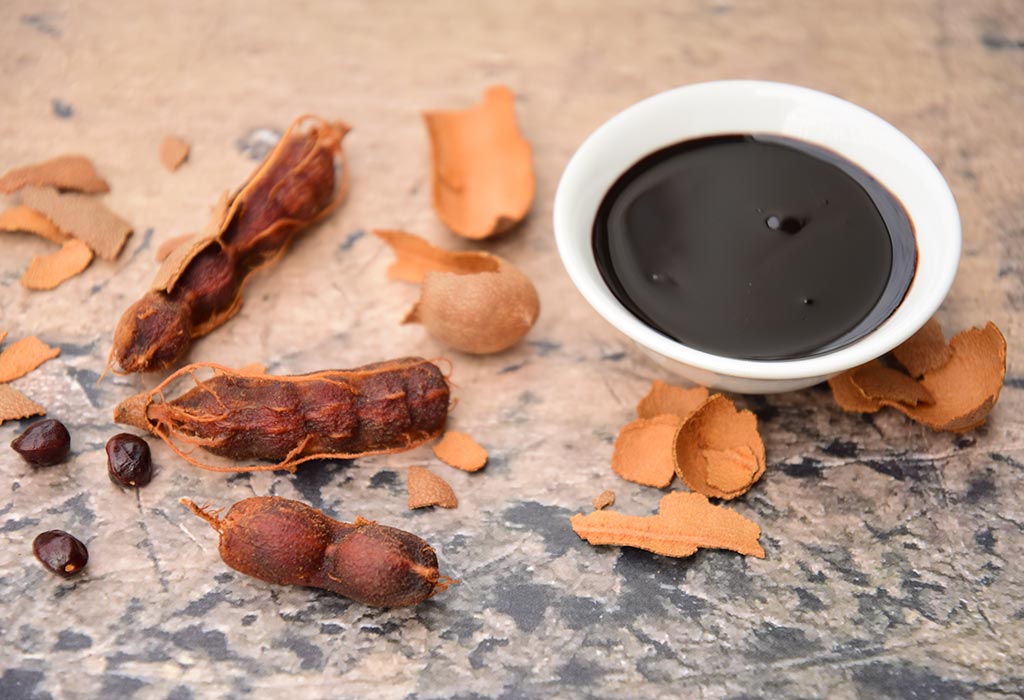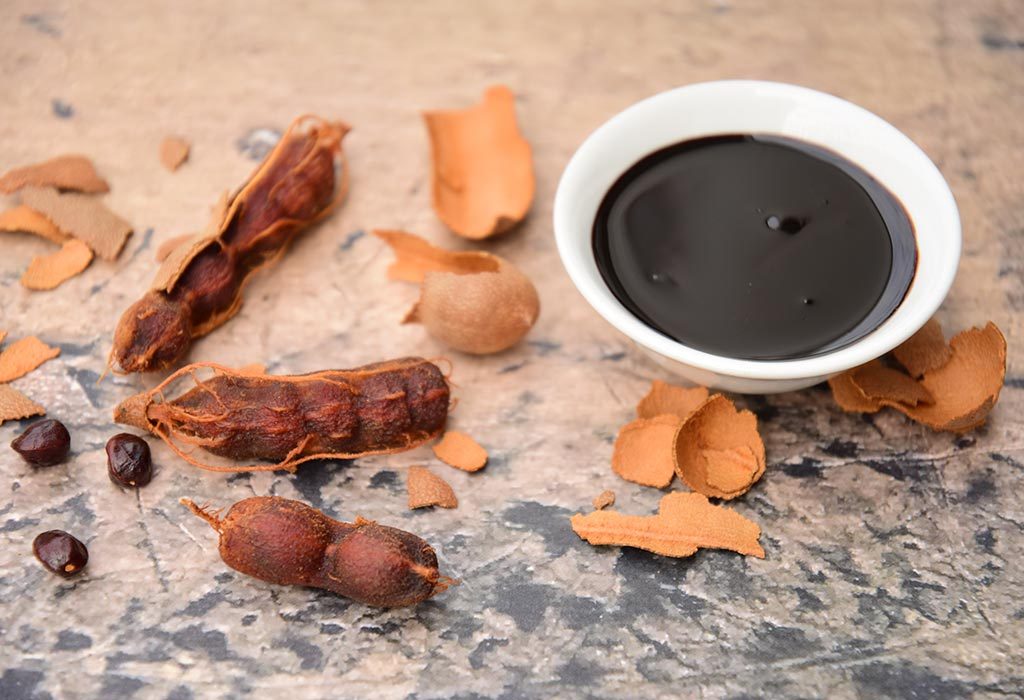 15. Red Radish Chips
These delicacies are easy to make – simply slice red radishes into thin circles, bake and season with honey. They are great for an office snack and are packed with nutrients like iron, potassium, zinc, copper, magnesium, manganese and fibre. They're also a good source of antioxidants and Vitamins E, B-6, A and K.
16. Olives
Olives are a great snack for the week ahead at work as they are packed with healthy antioxidants. Olives are also known to help heart health, prevent cancer, improve bone health and help the digestive tract. Eat only a handful though as too many olives can cause issues with your digestion.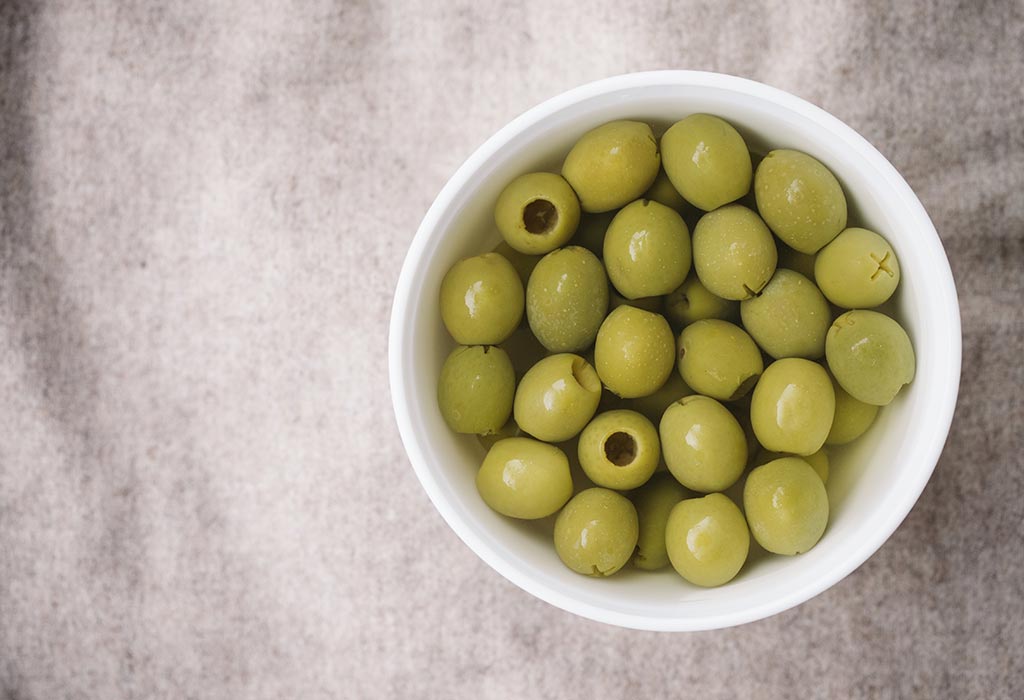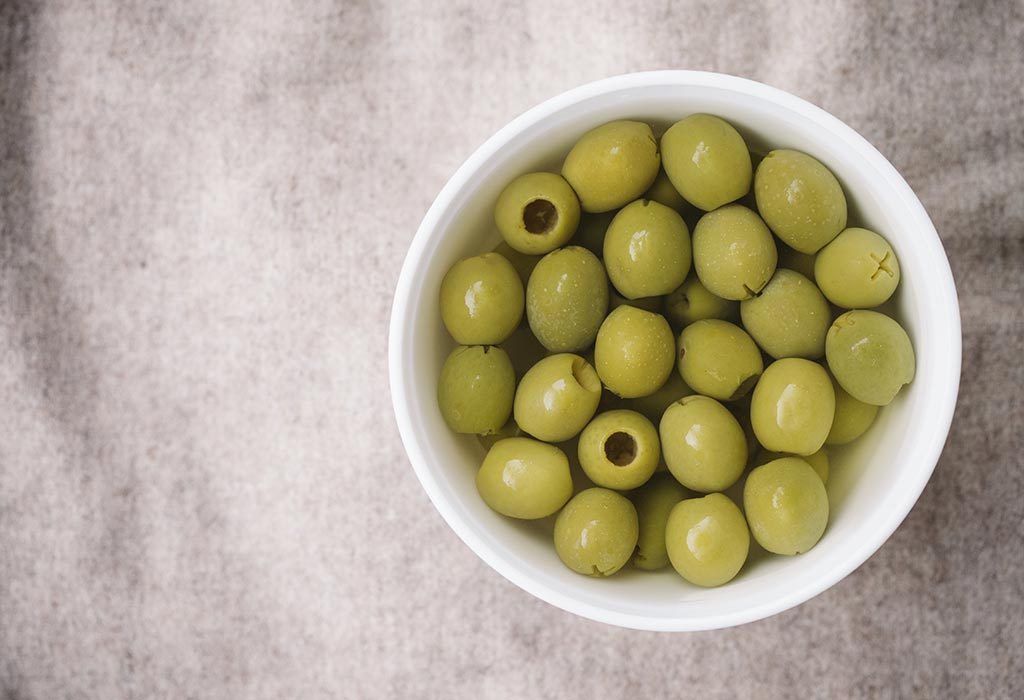 17. Cucumber
A must-have snack at the office, cucumbers are not just a great source of nutrition, but also keep you hydrated throughout the day. Having a cucumber in the evening can benefit your body immensely. They're packed with fibre and have blood sugar balancing properties. They also contain huge amounts of vitamins and minerals.
18. Kale Chips
Baked kale leaves act as chips that last very long and can be consumed daily at the office. They are tasty and also contain large amounts of essential minerals like fibre and iron. They're a good source of Vitamin K and C.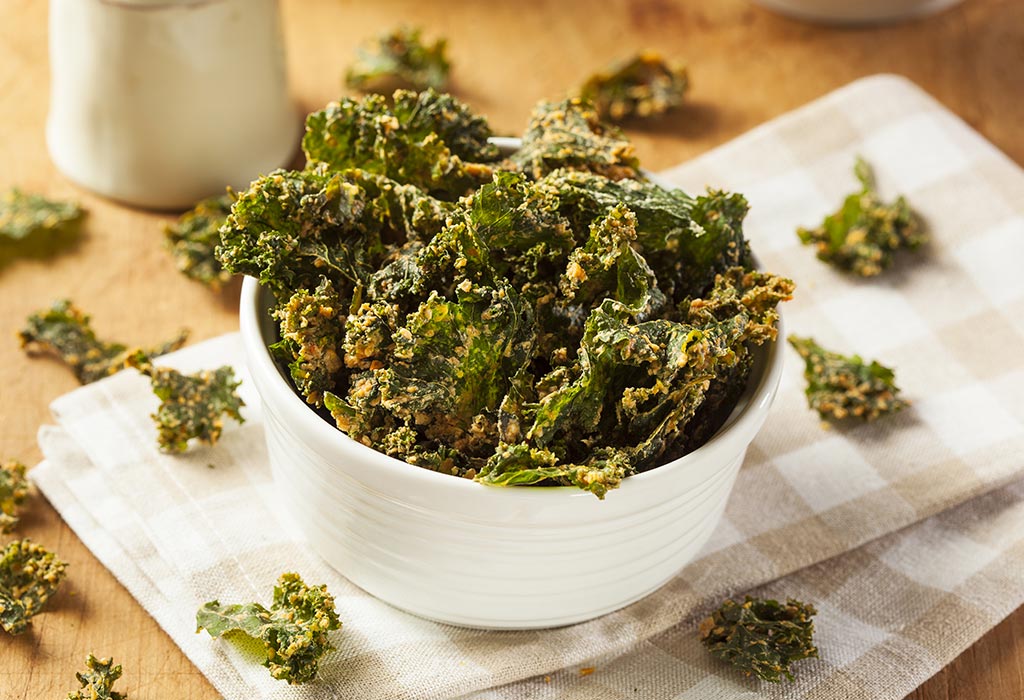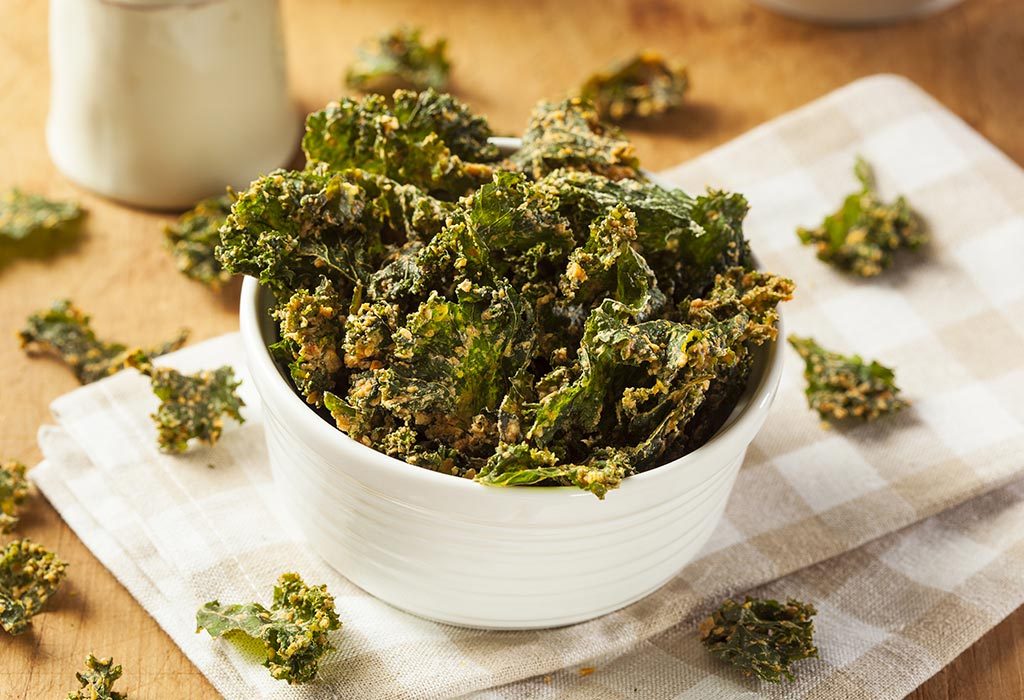 19. Walnuts
Walnuts make the perfect evening snack after a tough day of work. They are rich in antioxidants, omega 3 fatty acids, prebiotics & probiotics. They also help maintain heart health and reduce inflammation.
20. Prunes
Be it dried or fresh, prunes are ideal as office snacks. They help your body maintain gut health and good digestion. They also help fight constipation and are rich in potassium, various vitamins and iron. Prunes also aid in the balancing of blood pressure and blood sugar, and help reduce cholesterol levels.
Healthy snacking can help improve your overall health but it is recommended that your snacks be a part of an overall diet that is overseen by a nutritionist and is supported by regular exercise. Include sufficient sleep to ensure you gain the most benefits from these snacks. Consult a doctor before starting any diet.
Also Read:
Benefits of Eating Healthy Food Instead Junk food
Effective Ways to Stop Overeating
Foods that are Good for Your Heart