New Mommy Saumya Tandon's Views on Motherhood Will Have Every Mom Nodding in Agreement!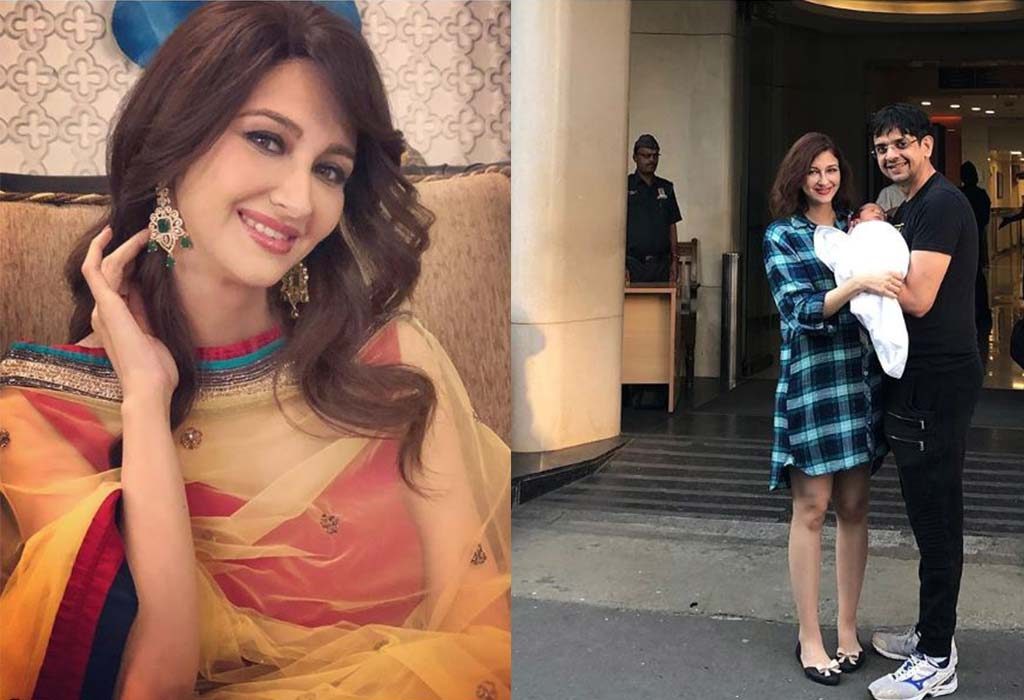 Popular TV actress Saumya Tandon, who is best known for portraying the character of 'Anita' on the famous show 'Bhabi Ji Ghar Pe Hain', recently joined the 'New Moms Club' by giving birth to a baby boy on January 14th. Being a mother is a big feat, and the new mommy couldn't agree more.
In a recent interview, Saumya confessed that being a mother has turned her life upside down, but for the better. She said that the new responsibility of the baby has made her realise what it is like to be a mother, and it certainly involves lots of hard work!
Saumya, on having embraced motherhood for the first time and having understood how difficult it is, saluted the mothers who take care of their home, family, and work on a daily basis. The new mommy appreciated women who balance their careers and household responsibilities, by calling them 'little warriors'. She also hopes to find a balance between managing her own career and raising her baby.
Saumya also shared her views on the much-conferred topic of men and women sharing household responsibilities. She opined that if women can go out for work AND manage household tasks (along with taking care of a child!), men should be able to do the same! And we are sure most mothers will agree with her. We sure do!
Taking care of a baby and raising a child is no mean feat even in normal circumstances (especially for first-time moms), but sometimes, it can be downright difficult for a woman who is a working professional. Most working women juggle their careers and the task of handling household responsibilities, and as a result, have no time for themselves. Hiring a maid or a nanny can be of help, of course; however, most of the time, the onus of the housework does fall on the woman. But, if the man of the house and the wife start sharing the burden of the household responsibilities among themselves, things will get a bit easier for both.
We have come a long way from the times when gender roles were extremely restrictive, and women were confined to the duty of taking care of kids and doing housework only, but we still have miles to go. Although a lot of women of this generation are stepping out of their comfort zone in order to pursue their dreams and make a name for themselves, a part of them is always at home, worrying about their children and family. Also, regardless of what a woman earns or how high she is up on the career ladder, she is always told to find a balance between the household responsibilities and her career. No doubt; today, many men support their wives and help with the housework, but the number of men who actually share the burden of household responsibilities (and other such tasks) with their wives is comparatively less.
Through her strong views, Saumya has rightly conveyed the plight of most mothers in India who are working as well as managing the household. We hope this situation will change soon!
The new parents have not settled on a name yet for their little miracle, but we are sure whatever they decide, it will be cute, just like their baby. On the work front, Saumya was last seen in 'Bhabhi Ji Ghar Pe Hain'. Currently, she is focusing on her baby and her fitness.
This new year has been a harbinger of happiness in Saumya's life. We wish the happy couple many congratulations and hope they enjoy each and every moment of their parenting journey to the fullest!
Also Read:
Kareena's Personal Pregnancy Confessions and Tips on Motherhood
Neha Dhupia Joins the New Moms Club, Blessed With a Baby Girl