National Doctor's Day (USA) 2023 – History, Importance & Celebration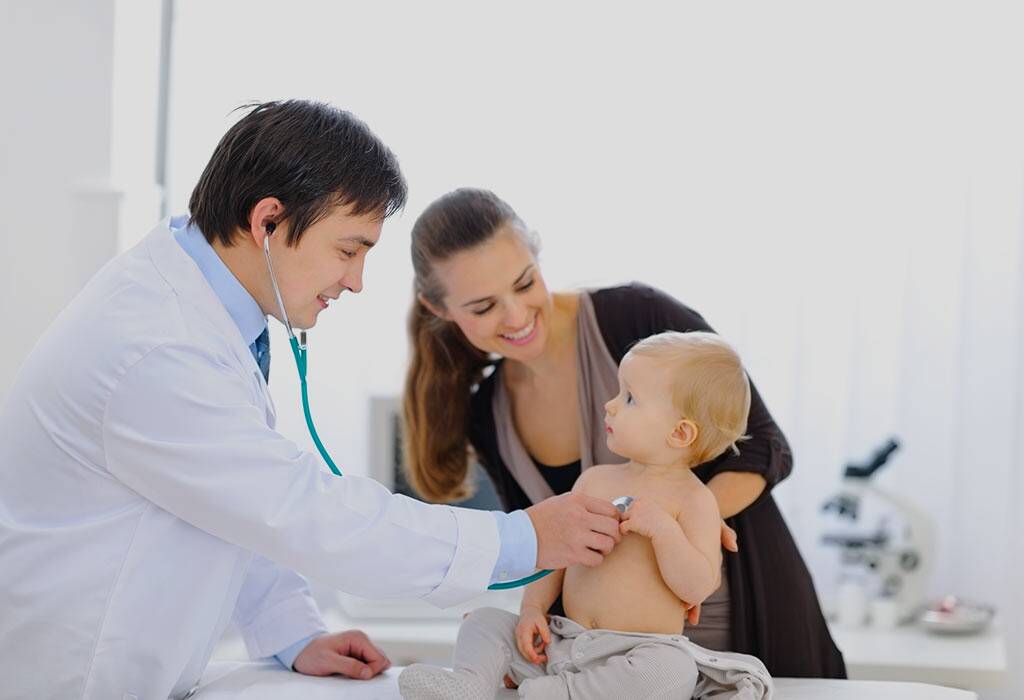 If the year 2020 has taught us anything, other than washing hands frequently (in the proper manner) and maintaining social distance, it is being grateful to doctors, who work day in and day out to save lives. Doctors and healthcare workers are our real heroes, and they deserve our appreciation, pandemic or not.
This National Doctors' Day, take a moment to thank those doctors whom you call or often visit for small to severe issues. But, before you go about to buy a 'Thank You' card or a special gift for them, find out when National Doctors' Day is celebrated in the USA, and how it came into being!
When Is National Doctors' Day Celebrated?
In the US, National Doctors' Day is celebrated on 30th March every year.
Why Is National Doctors' Day Celebrated?
National Doctors' Day is celebrated to honour doctors and healthcare professional for their tireless efforts and unfaltering dedication towards their community and country.
History of National Doctors' Day
The first Doctors' Day in the US was observed on 30th March, 1933, in Winder, Georgia, when Dr. Charles B. Almond's wife decided to have a special day to honour physicians and their work. The day was observed by mailing greeting cards to doctors and keeping flowers on the graves of deceased doctors.
Years later, on 30th March, 1958, a resolution commemorating Doctors' Day was adopted by the US House of Representatives. Decades later, in 1990, legislation was passed in the House and Senate to observe National Doctors' Day.
On 30th October, 1990, George Bush, the then President of the country, designated 30th March as National Doctors' Day.
Importance of National Doctors' Day
Healthcare is the backbone of both developing and developed nations, and doctors are the pillars of a healthy nation. Their contribution needs to be recognised and valued. National Doctors' Day allows us to thank and appreciate doctors and healthcare professionals who work hard, night and day, to save lives. They prioritise their patients, and do their best to provide the best treatment to them. They are a blessing for a community and country, and celebrating National Doctors' Day is the least we can do for their relentless contribution!
How to Celebrate National Doctors' Day
There are plenty of ways to express gratitude to doctors. Let's look at them, shall we?
1. Send them a 'Thank You' card.
Take the traditional route, and send a 'Thank You' card to your family doctor, and other hardworking doctors you know. You can buy a 'Thank You' card for them, or take some time and hand-make one. If you're too shy to give the card in person, you can leave it at their door. You can also design a card online on graphic design platforms, and email it to them. They will appreciate your thoughtfulness and take even more pride in the work they do.
2. Send flowers.
The red carnation is the symbol of National Doctors' Day, and a lovely bouquet of red carnations is sure to add life and colour to your favourite doctor's office.
3. Write a 'Thank You' letter.
Similar to a 'Thank You' card, you can also send a 'Thank You' letter to a doctor. Write a heartfelt letter to the doctor you wish to thank for providing you or your loved one with the best treatment possible.
Note: Nothing beats a handwritten letter!
4. Send a special message to them on social media platforms.
If the doctor you wish to thank is active on social media platforms, you can write a special message to let them know how much you appreciate them for the work they do.
5. Have a movie marathon.
If you have a doctor in your family, having a movie marathon on doctors is a great activity to celebrate National Doctors' Day. You can even watch television shows based on doctors.
Facts About Doctors for Kids
If you want to educate your child about doctors, the work they do, and how important they are to humanity, we've got some interesting facts that you can share with them. Read on!
Doctors are people who practise medicine to treat those who are sick.
Becoming a doctor takes years of education and training. It can take as many as 11 years to become a doctor.
New doctors must pass a test to get the licence to practice medicine.
There are around one million professionally active physicians in the US at present.
In the United States, doctors can be classified into two types based on their approach. They are medical doctors (MDs) and doctors of osteopathic medicine (DOs). Both use similar methods of treatment, but their approach may vary. MDs focus on treating a specific condition with medication, whereas, DOs focus on whole-body healing.

Doctors work with many people like nurses, therapists and physician assistants when treating a patient.

A doctor has to be available 24*7 for their patients during the day and even at late night if required.
These are some easy-to-grasp facts about doctors that you can tell your children this National Doctors' Day. You can also ask them to make a card for their paediatrician or your family doctor.
Even you can do something special for a doctor who has been there for you whenever you needed them. While a day is not enough to thank doctors for their tremendous contributions, a day dedicated to them is sure to make them feel special, especially when they are showered with love, words of appreciation, and more!