Mom-to-be Sameera Reddy Opens Up About Her First Postpartum Depression Experience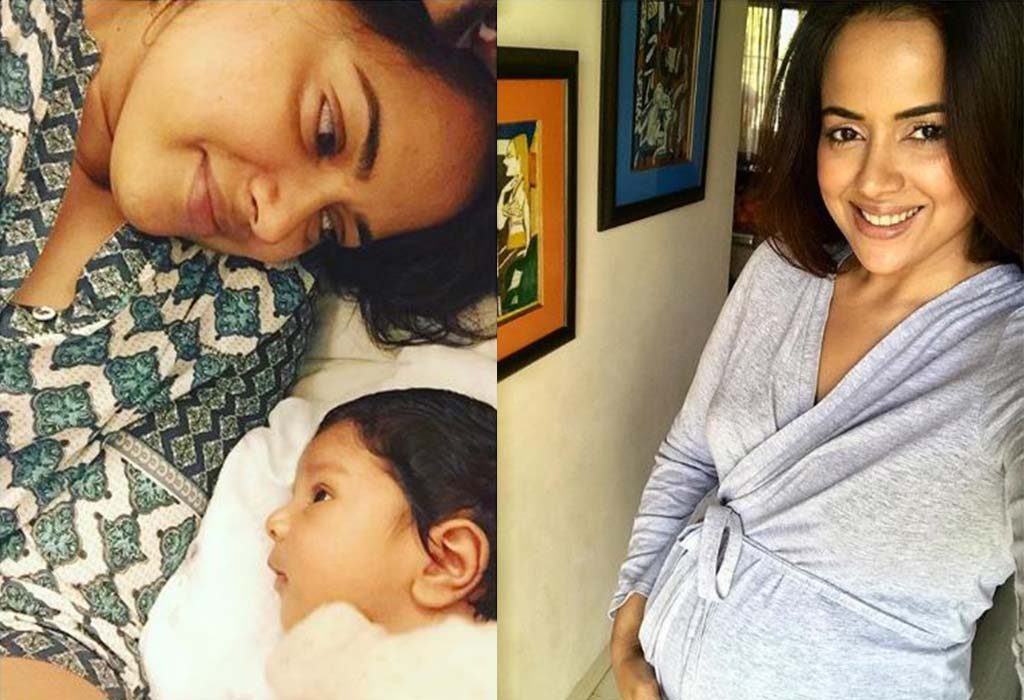 Just a few days ago, actress Sameera Reddy took to social media and posted a pic of her baby bump with the caption "Halfway there! #baby #bump can't wait to meet you!". She also opened up about how postpartum depression took control of her after the birth of her first child.
With popular Bollywood and Kollywood films like Race (2008) and Vaaranam Aayiram (2008) under her belt, Sameera exited the film industry after she conceived and put on weight. "I stopped stepping out because I feared that people will judge me. It became stressful to be in the public eye at that time. One part of my heart wanted to come back to the movies right after Hans was born, but the other part didn't want to."
Sameera is one of the few celebrities who don't believe in sharing every tiny detail of their lives on social media. Then, what made her speak fearlessly about her post-pregnancy phase after a span of more than three years was one of the questions she was asked during the interview. "This time around, the pregnancy has been a lot easier on me. It's joyous and I feel sexy about myself. I am so happy to be out there. This should be the way to deal with such a beautiful phase of your life. That's why I decided to step out and flaunt my bump" Sameera said.
Like most moms-to-be, Sameera was unprepared for the changes her body would go through for the first time, making her first pregnancy an unnerving experience. The mother of 3-year-old Hans said that Raveena Tandon and Kajol inspired her to restart her career only when she felt ready enough.
However, she regrets that her decision to not go back to work and her new role as a mother put her under tremendous pressure. "I was freshly out of show business, but I was still caught up being who I had been for so many years. I felt major FOMO (fear of missing out). The thought that people will judge me for the way I look, refused to leave my mind when I was pregnant and even after I delivered."
Falling rapidly into postpartum depression, she withdrew from the limelight and started keeping to herself. "My insecurities became too big and I was afraid people would judge me for my weight if I stepped out of my home", she recalled.
When asked why she hadn't chosen to speak out against body-shaming trolls instead of withdrawing from the public eye, she answered, "The difference is that people are more accepting of these things now. Kareena and Neha have stepped out and done whatever they wanted to do when they were carrying their babies and people appreciated it."
"But, whenever society shames new moms for their weight, it makes me upset", Reddy said. The actress is happy that her second pregnancy has been a lot easier and has made her feel more joyous and proud of her curves.
Many women go through postpartum depression because of the stigma associated with weight gain. We feel that body-shaming is unfair not only to moms and but also to the entire female community. Pregnant and new moms go through a lot of physical and emotional changes and when they don't let themselves feel embarrassed about their appearance and physique, postpartum depression can be stopped in its tracks. Seeking help and support from loved ones can also increase happiness and make the parenting journey smooth sailing.
As far as work is concerned, Sameera plans to come back to movies after two years and on her terms. More power to her and all the moms who have fought the postpartum depression monster and prepared themselves for their second tiny tot!