Miraculous Benefits of Bhringraj Oil for Hair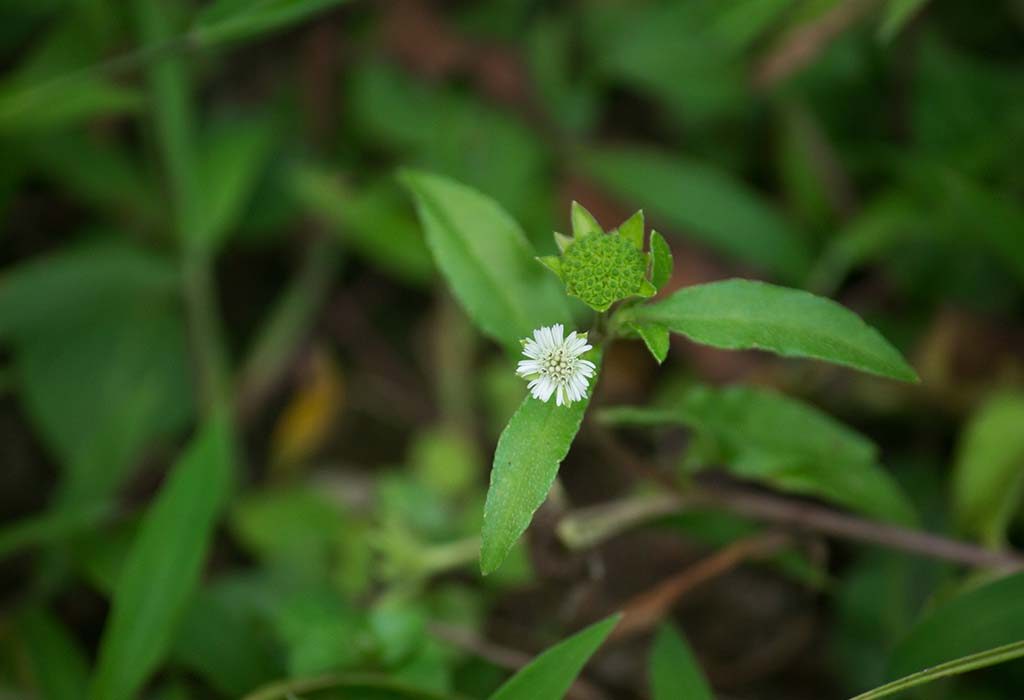 Oiling is considered one of the best ways of taking care of the hair. There are many oils that can be used to keep your hair healthy and shiny and bhringraj oil is one such oil. If you wish to know why you should use this oil for your hair, we suggest going through this post as it discusses miraculous benefits of bhringraj oil for hair in detail!
What Ingredients Does Bhringraj Oil Contain?
Bhringraj, which is popularly known as false daisy oil, has been used in Ayurveda for centuries to overcome various kinds of scalp and hair issues. This oil is derived from the herb of the same name and it grows in moist and damp areas. The plant that yields the flowers is of two types, the one that yields white flowers the other that yields yellow ones. Both are used for making the oil, but white ones are the more preferred choice. The various ingredients of this potent oil make it an ideal hair care remedy. Here are some ingredients that this oil contains:
Herbal juices- bhringraj, amla andbrahmi
Base oil- sesame
Herbs- haritaki, bibhitka, nagarmotha, amla, lodhra, nagarmotha, zedoary, babchi, manjistha, padmaka, lal chandan, mulethi, henna, anantamul, etc.
These are some of the ingredients that can be present in bhringraj oil, however, different brands or preparations may contain different ingredients in them.
Hair Benefits of Bhringraj Oil
Here are some benefits or bhringraj or false daisy oil for hair:
1. Helps in Stimulating Hair Growth
One of the best bhringraj oil uses is that this oil can help in stimulating the growth of the hair. When you apply this oil on your scalp and hair, it increases vasodilatation, which helps in providing more blood to the roots of the hair. The improved blood circulation activates the hair follicles, which helps in enhancing hair growth.
2. Helps in Preventing Dandruff
Dry scalp can often lead to itching and dandruff. However, using bhringraj oil may help in dealing with the issue because this dense oil has a specific gravity, which helps it in penetrating deep into the scalp and roots of the hair. This effortless and fast absorption moisturises the scalp, thereby reducing and preventing conditions like dandruff.
3. Helps in Reducing Hair Fall
Stress leads to many health issues and sometimes it can cause hair loss too. However, massaging the scalp and hair with this oil may help in dealing with hair fall that is related to stress and other such issues. Bhringraj oil not only has cooling properties but this oil also contains important nutrients that help in fostering the hair follicles and thus preventing hair fall.
4. Helps in Preventing Greying of Hair
Greying of hair is a natural phenomenon, but sometimes premature greying happens due to many factors such as the use of harsh chemicals on the hair, improper nutrition to the hair and other such issues. Massaging the hair and scalp with this oil can help in preventing premature greying.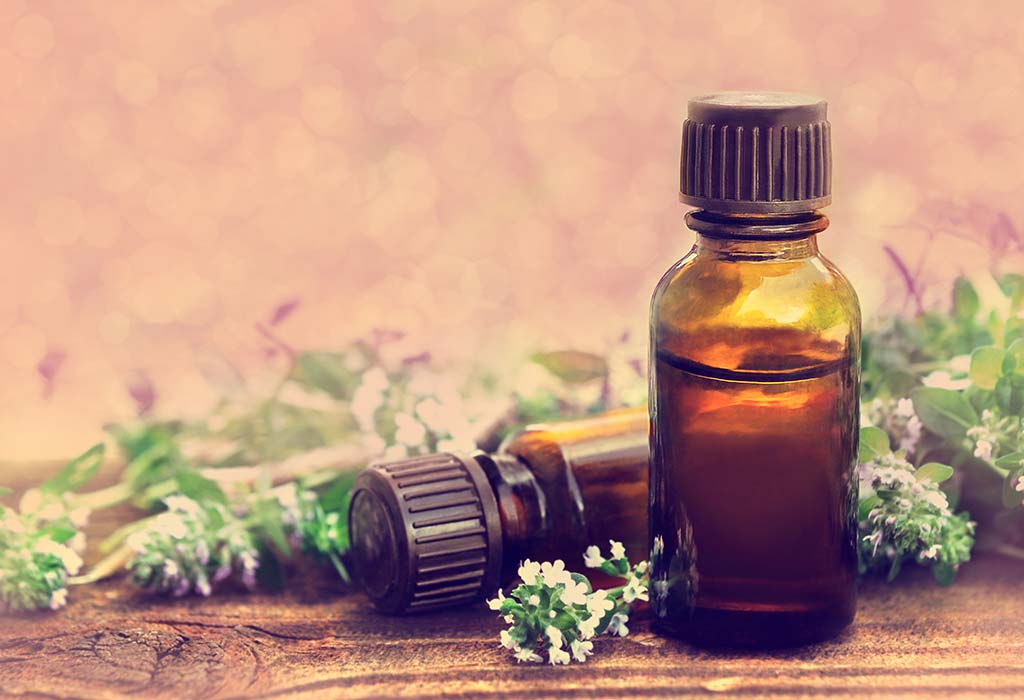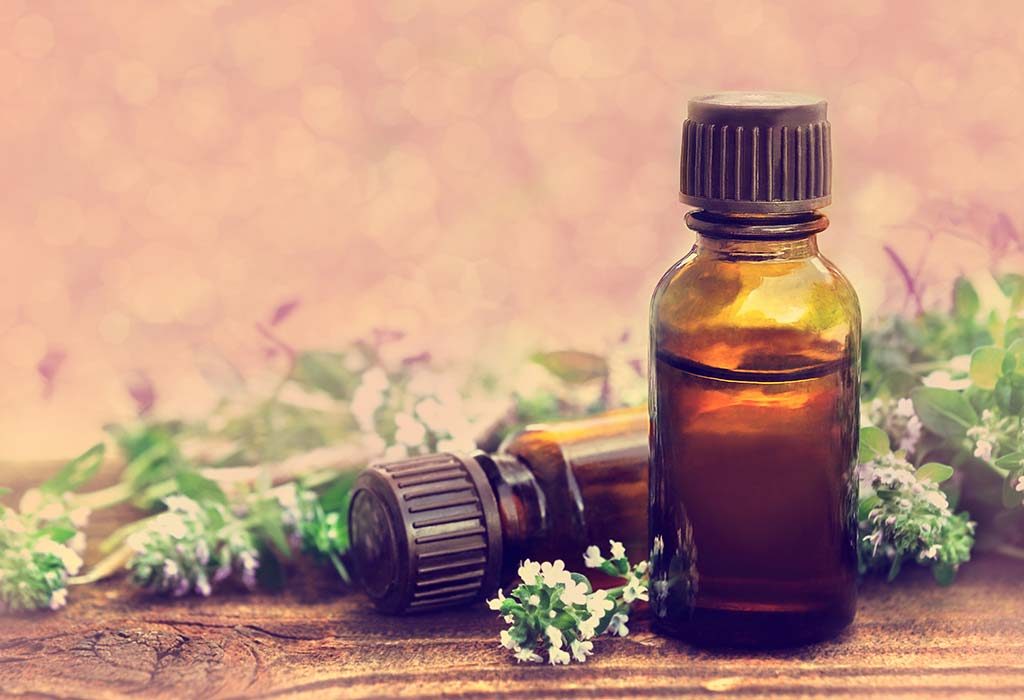 5. Helps to Get Shiny Tresses
Bhringraj oil is also good for adding extra shine and lustre to the dull and lifeless hair. The herbal mix is an ideal mix to lend an added shine to your dry and dull tresses. Massaging this oil on your scalp on a regular basis can help in getting shiny tresses.
6. Helps in Treating Baldness
People who have developed bald patches or baldness may benefit from this herbal preparation too. The various herbs present in this oil help in improving the blood circulation of the scalp which in turn aids in bringing more nutrients to the scalp, which may help in triggering the growth of the hair.
7. Helps in Preventing Scalp Itchiness
Sometimes lack of hygiene or humid weather may lead to greasy, dandruff-prone and itchy scalp. Though you can wash your hair regularly to keep such issues at bay, a regular head massage with bhringraj oil is effective in detoxifying your scalp. The anti-inflammatory properties of this oil work effectively in reducing scalp issues like itching.
8. Helps in Soothing Headaches
Massaging the scalp and hair with this herbal oil is not only beneficial for your mane health, but also for keeping headaches and pain at bay. This happens because the soothing and cooling properties of this oil penetrate into the scalp and provide relief against migraines, headaches and other kinds of pain.
Homemade Bhringraj Oil Recipe
You can use bhringraj in its pure form or in blended form. Though there are many brands that sell sure and blended varieties in the market, you can make it at home too. If you are wondering how to make bhringraj hair oil, here is a DIY recipe of this miraculous oil:
Ingredients:
Some bhringraj leaves or bhringraj powder about 2 teaspoons
1 teaspoon fenugreek seeds
1 cup coconut oil (you can use sesame or any other oil too)
How To Prepare

Wash the chop the leaves and keep aside.
In a pan, heat coconut oil.
Add the chopped leaves and boil on low heat for 5 to 6 minutes.
Add fenugreek seeds, boil for another 5 minutes.
Turn off heat, let the concoction cool down.
Strain this concoction and pour it into a clean glass bottle to store.
How to Use Bhringraj Oil for Hair Problems?
Here are some ways of using bhringraj oil for hair problems:
1. Bhringraj Oil for Long Tresses
This oil helps in improving the circulation of blood to the scalp, which helps in getting optimum nutrients to the hair follicles that is required for healthy tresses.
Ingredients
2 to 3 tablespoons of bhringraj oil
Method
Before applying, heat the oil for a few seconds.
Apply on the scalp and hair by making small sections.
Massage in circular motions for 10 to 15 minutes.
Leave the oil for half an hour or more.
Wash your hair with mild shampoo.
Follow this practice two to three times a week for optimum benefit.
2. Bhringraj and Amla Oil for Hair Growth
Amla is loaded with vitamin C, which is one of the most essential nutrients for synthesising the hair collagen. Thus, bhringraj herbal hair oil helps in faster hair growth.
Ingredients
2 tablespoon bhringraj oil
1 tablespoon pure amla powder
Method

Heat oil and amla powder together in a pan.
Boil until the mixture starts changing its colour. Once the colour changes, turn off the heat.
Let the mixture cool down.
Strain before using the oil.
Apply all over the scalp by using small circular motions.
Massage the hair and scalp for a few minutes.
Let the oil sit for at least 30 to 40 minutes before washing with a mild shampoo.
Repeat two or three times a week to get the best results.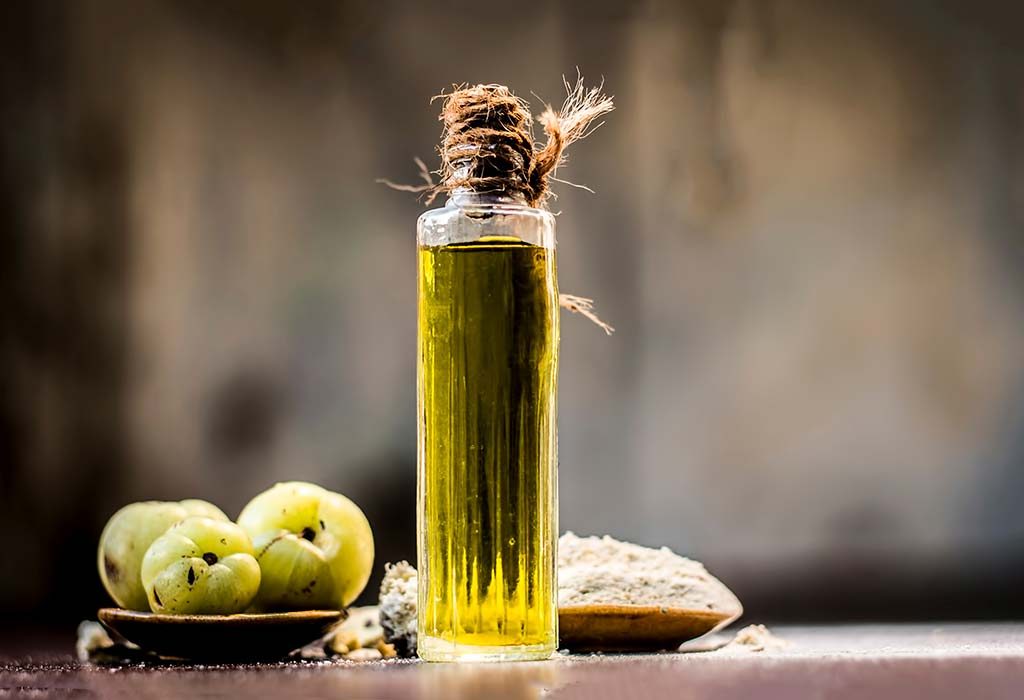 3. Bhringraj and Castor Oil for Hair Growth
Castor oil is loaded with protein and ricinoleic acid that proves to be helpful in filling the keratin gaps in the hair but it also helps in promoting hair growth.
Ingredients
1-2 tablespoons bhringraj oil
1-2 tablespoon castor oil
Method
Take a bowl, put both the oils and mix well.
Heat the oil blend for a few seconds.
Use fingertips to evenly apply oil blend on your scalp and hair.
Massage the hair for a few minutes. Leave it for 30 to 40 more minutes on your scalp.
Wash your hair with a sulphate-free shampoo.
Use this oil therapy for at least two to three times a week.
4. Bhringraj and Coconut Oil for Hair Growth
Coconut oil gets easily seeped into the scalp. These penetrative properties of coconut oil also help the bhringraj oil to easily penetrate the scalp. The fatty acid present in this oil blend not only nourishes the scalp but also improves hair growth.
Ingredient
2 tablespoon bhringraj oil
2 tablespoon coconut oil
Method

Take a bowl, mix both the oils to make an oil blend.
Heat the oil in the microwave for 30 seconds.
Using a cotton ball, apply on the roots of the hair and work it up on the rest of the hair too.
Massage your scalp in small circular motions using your fingertips.
Let the oil sit on the scalp for some time.
Wash your hair with any mild shampoo.
Use this oil blend twice or thrice in a week.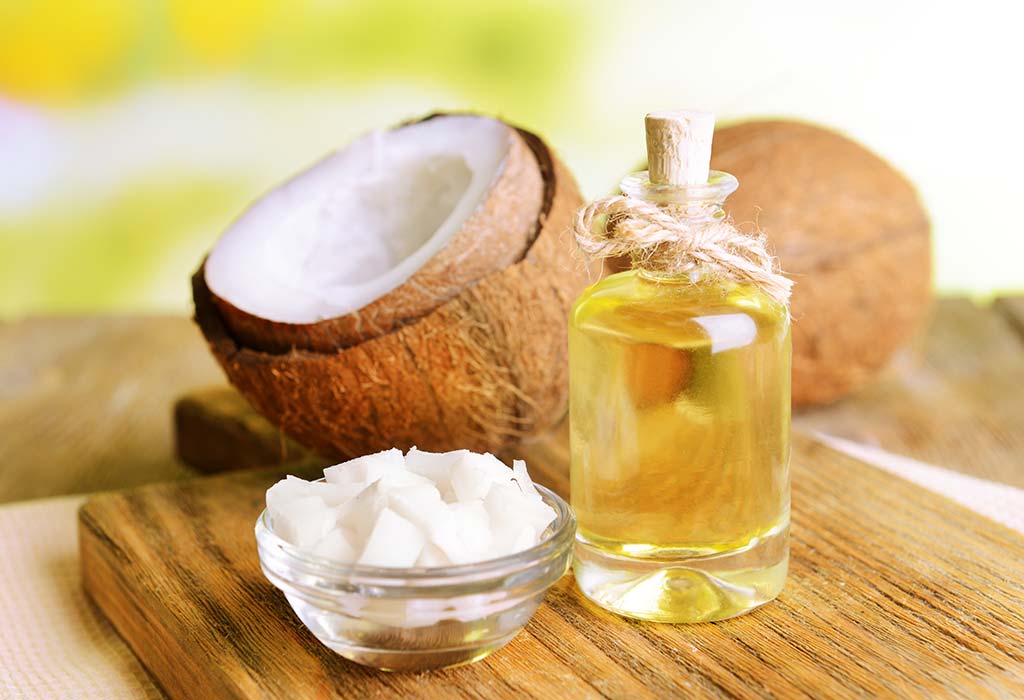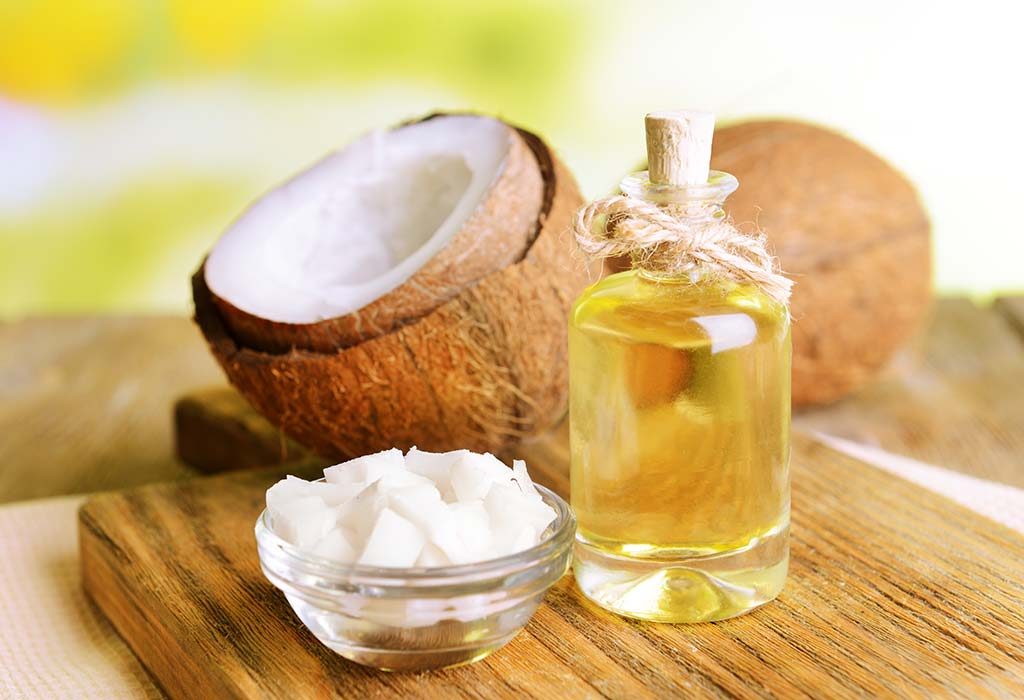 5. Bhringraj and Hibiscus Oil for Hair Growth
This ayurvedic bhringraj hair oil recipe with hibiscus is ideal to provide nourishment to dull and dry hair because hibiscus lends excellent conditioning properties and also prevents premature greying.
Ingredients
2 tablespoons bhringraj oil
A handful of hibiscus leaves and flowers
Method

Wash and clean the leaves and flowers and chop them.
Heat oil in a pan and add chopped leaves and flowers in it.
Boil the mixture until it changes it colour and becomes dark.
Turn off the heat, cool and strain the mixture.
Apply on the scalp and massage gently for a few minutes.
Leave the oil for half an hour and wash your hair with a mild shampoo.
Use this hair therapy two to three times a week.
FAQs
Some frequently asked questions or FAQs:
1. For How Long Do You Have to Apply Bhringraj Oil?
You should massage the oil for at least 10 to 15 minutes and leave it on for another half an hour or more for best results.
2. Is Bhringraj Oil Good for Dry Hair?
Yes, along with treating various scalp and hair issues this oil is also great for battling with dry hair issues. Once you're done massaging your scalp to overcome dry hair issues, you can wrap your hair up in a warm towel.
3. Are There Any Side-effects of Using Bhringraj Oil for Hair?
If you are using bhringraj oil for hair re-growth or for grey and white hair and wondering whether it may lead to any side-effects or any harmful effects, well, the good news is that this oil leads to no major side-effects that you should be worried about. However, excess use may cause irritation or itching on the scalp.
This Ayurvedic oil has so much to offer for your hair health. Pick it up today to see its miraculous benefits for yourself.
Also Read:
Amazing Homemade Hair Oil Recipes
Benefits of Shikakai for Hair
How to Use Onion Juice for Hair Growth