Memorial Day 2023 – Top Songs for Honoring U.S. Military Soldiers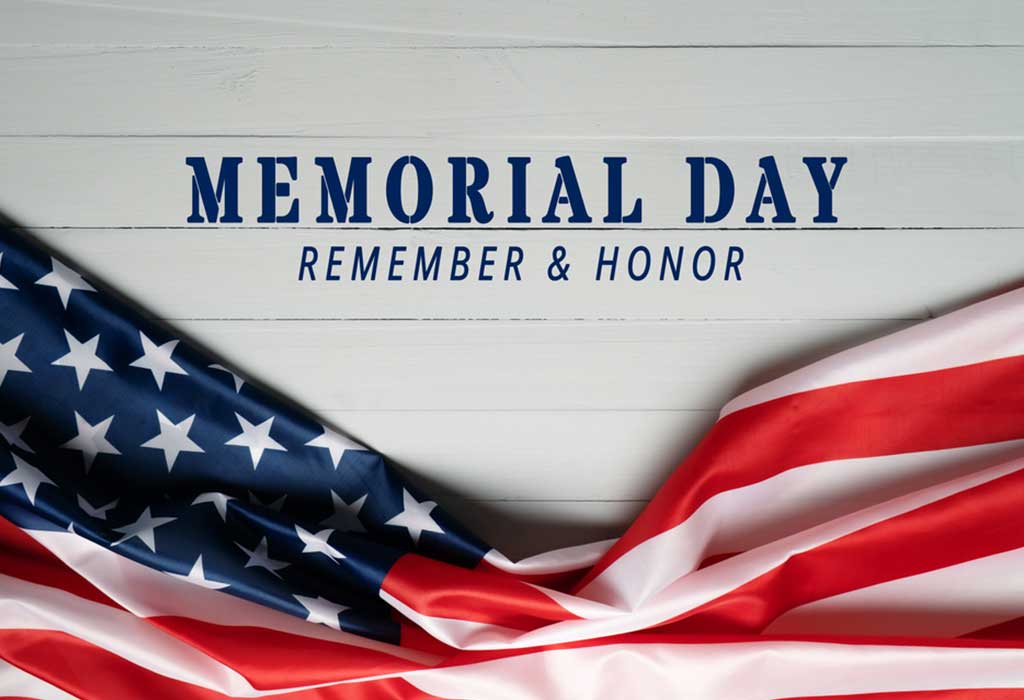 In this Article
For most people throughout the USA, Memorial Day is an occasion to celebrate the unofficial start of summer with friends and loved ones. But, in reality, this holiday is about honoring all of the country's fallen soldiers, and the heroes who made the ultimate sacrifice for the nation's freedom.
Although you might be hosting a barbeque in your backyard with some signature Memorial Day dishes, or setting out on a road trip with your loved ones, ensure you also take the time to brush up your knowledge on the history of this special day. There's no better way to honor the country's victories and struggles than with some classic Memorial Day country songs!
Top 12 Memorial Day Songs for Children
Music, being a potent medium, has the power to move you, while you pay tribute to the heroes, in a way that nothing else can. Honor their memory with this playlist that highlights heroism, patriotism, and poignant remembrance. Here's our list of the 12 best patriotic songs for Memorial Day to get you started.
1. "The Ones Who Didn't Make It Back Home" – Justin Moore
This song is from Justin Moore's album 'Late Nights and Longnecks'. The words in this powerful number reveal the moment a family learns they've lost a loved one in battle. The song was inspired by the singer's grandfathers and is an apt dedication to those who didn't make it back home.
2. "I Drive Your Truck" – Lee Brice
Lee Brice sings about a fallen sibling in this emotional song. He sings about all the items still left behind in his brother's pickup truck, including dog tags, cowboy boots, an Old Skoal can, and a Go Army shirt.
3. "Galveston" – Glen Campbell
Glen Campbell's upbeat song takes you through a soldier's thoughts. As he watches the cannons flashing, his mind goes back to his hometown, Galveston, in Texas.
4. "Soldier's Last Letter" – Merle Haggard
The song was originally released in 1944 by Ernest Tubb and Redd Stewart, and Merle Haggard recorded this version a few decades later. The song is told through the eyes of a soldier as he pens down a final letter to his mother.
5. "50,000 Names Carved in the Wall" – George Jones
George Jones had himself served in the U.S. Marine Corps in the 1950s, making this song even more poignant. If you're visiting the Vietnam Veterans Memorial, you'll be able to perfectly envision the engravings while listening to this song.
6. "Only in America" – Brooks & Dunn
This inspirational anthem was released in June 2001, a few months before 9/11. Coincidentally, the lyrics begin with: "Sun coming up over New York City, school bus driver in a traffic jam, staring out at the faces in a rearview mirror, lookin' at the promise of the promised land."
7. "Color Me America" – Dolly Parton
Your heart will swell with pride listening to Dolly Parton's song about America's colors: red, white, and blue. As the queen of country songs notes, "These are colors that ring true."
8. "God Bless America Again" – Loretta Lynn and Conway Twitty
America was truly bestowed with new hope and resources at the time that this song was written. This is one of the most beautiful Memorial Day hymns, as Loretta Lynn's voice sounds angelic in this patriotic song.
9. "Go Rest High on That Mountain" – Vince Gill
This song was originally written by Vince Gill following the demise of fellow country singer Keith Whitley, and over the years, it has taken on a new meaning for military families.
10. "More Than a Name on a Wall" – The Statler Brothers
This is one of the most beautiful patriotic songs for Memorial Day. This track by the Statler Brothers is a beautiful reminder that fallen soldiers are more than mere names etched on memorials.
11. "Travelin' Soldier" – Dixie Chicks
This song will make you feel for all the beloved who wait for their soldiers to come home. The lyrics of the song detail the correspondence in a relationship that blossomed between a young American soldier and a high school girl during the Vietnam War era, despite the great distance.
12. "God Bless the U.S.A." – Lee Greenwood
You won't find a more iconic American anthem than this '80s classic. The extremely catchy lyrics also reference this special day's meaning.
There's certainly a song in this mix that can help you show your patriotic pride for Memorial Day. While you plan the summer kick-off weekend with some amazing Memorial Day activities, allow these songs to play through the day—or, you can even organize a group singalong around the quintessential campfire as the sun goes down and you celebrate those who have sacrificed so much for their nation.
Also Read:
Memorial Day for Kids- History, Significance and Facts
Memorial Day – Quotes, Wishes and Messages to Honour Soldiers