Karan Johar's Response to This Woman Saying His Twins 'Lack a Mother's Love' is Spot-on!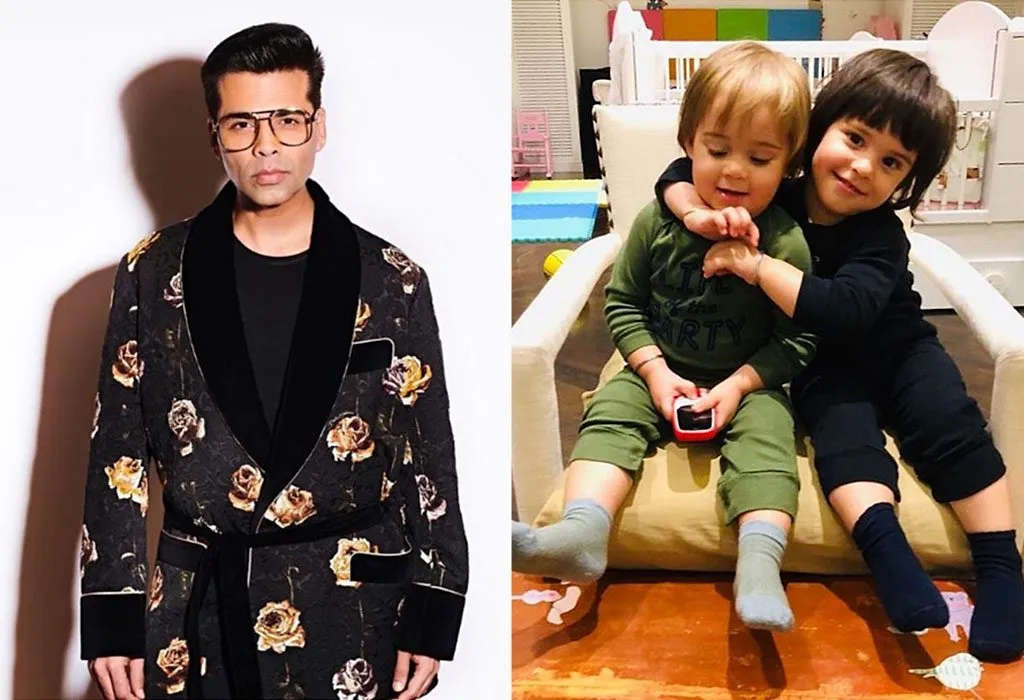 The concept of parenthood was never really limited to the ideal scenario of 'dad, mom, and child', although it has conventionally been so in India. Today, however, a large number of people are choosing to become parents through methods like IVF, adoption, or surrogacy. While these avenues aren't completely free of stigma, it's safe to say that people are opening up to such options when it comes to embracing parenthood.
However, not everyone is openly accepting of these 'unconventional' methods, as seen by a recent tweet by Twitter user, Chand Sultana Dora. She claimed that producer-director Karan Johar's twins, Roohi and Yash, are being deprived of a mother's love, probably seeing as how Karan is raising them as a single father. While the original tweet has been deleted, Karan's response to the comment speaks volumes about his anger at this accusation! He replied:
'Ma'm!! With all due respect! Get a life! There are larger issues the country is combatting at the moment and it can very well do without your narrow mindedness! My babies are being LOVED and that's all that matters…and FYI they have a mother!! My mother! Get it! ???'


Source: https://twitter.com/dora_chand/status/1096126248894423040
In fact, his sincere (and quite frank!) tweet was met with a response from Chand, who seems to have repented her words. She wrote:
"Sir i truely believe that they r being loved & getting much more facilities from many children of this world."

Source: https://twitter.com/dora_chand/status/1096126248894423040
While her original comment may have been hurtful and unwarranted, Chand's second statement seems to display a change of mind about her earlier stance.
Many celebrities have welcomed their babies through surrogacy – there's Sunny Leone, Shah Rukh Khan, Tusshar Kapoor, his sister Ekta Kapoor, who recently joined the parenting bandwagon, and so many others. Karan Johar is also part of that list – the producer-director became a father to twins Roohi and Yash in the month of February, in 2017.
He is a devoted parent (his Instagram bio reads – A father and then a filmmaker – aawww!) to his little ones, so it's obvious why a statement about his children not being loved enough would elicit such a response from him. In a recent interview, he did mention that being a single parent can be daunting sometimes. He tries his best to make sure that they do not feel incomplete in any sense, since they don't have the presence of their mother in their lives. However, Karan's mother, Hiroo, is a big part of their family and they're actually co-parenting the twins – in fact, his kids call her 'mama' and not 'dadi'! Seems like things are as Karan expressed in his tweet – Roohi and Yash are very much receiving all the maternal affection they need!
Whether you're a conventional family of two-parents-and-kids, or are single-handedly parenting your child (whether by choice or circumstance), or have chosen to welcome kids into your life through methods like IVF, adoption, or surrogacy, what truly matters is how you treat your child. If your little one is loved to the moon and back, by you and the different people in his or her life, then that's all that truly matters!