Karan Johar Is Now a Daddy. The Reason For His Decision Is Truly Beautiful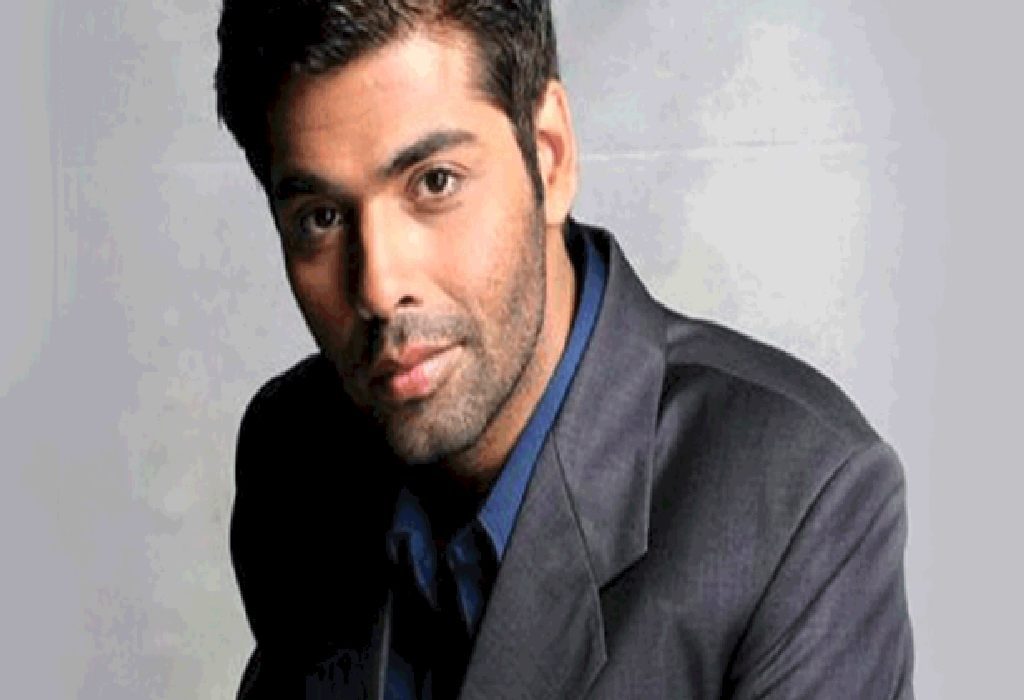 We all have our unique reasons for choosing to have children. For some of us, it is the sheer joy of bringing up a little person who's a bit like us, and a bit like our spouse. For some others, it's a beautiful way of extending the family lineage and giving ourselves and our family members someone to dote on. No matter what the reason, having a child is undoubtedly one of the greatest joys in life. Bollywood filmmaker Karan Johar also became a father recently, and now has two beautiful twin babies in his world. He has revealed his reason for making the decision to be a father. It is something that is not just extremely emotional but also very relatable for all of us…
Karan Johar, who first rose to fame for his romantic and family-oriented films, continues to be a big name in the world of Bollywood. However, he has a side to his personality that came out in the open only recently, when he released his autobiography, 'An Unsuitable Boy'. This popular film director, someone we so associate with the world of glitz and glamour, always had a secret wish: to become a father.
Yesterday, on March 5, Karan Johar took to Twitter to make a surprising announcement. He is now a father! KJo is the Daddy to two lovely babies who were delivered in Mumbai's Masrani Hospital in February. The twin babies, one a boy and the other a girl, were conceived via surrogacy and came into the world on February 7.
https://twitter.com/karanjohar/status/838233122906980352
Why Karan Made This Decision
Karan Johar's personal life and relationship status have always been a subject of discussion in the media. However, he has maintained his calm and composure, never mind jibes. But what was it that triggered the decision to become a single parent? Karan Johar has shared his thoughts on the matter and his motivation behind deciding to father children. His reason is so honest and real that it is almost heart-breaking.
"These days, I find I am always staring at old people. I never used to do that before. I am always looking at men and women on wheelchairs and at the family that surrounds them. I am in and out of hospitals because my mother sometimes keeps poor health. Now I think, would I be on that wheelchair two or three decades later? And if so, who's going to be wheeling me in and out? These thoughts are scary. Then I wonder—do I want a child just because of my needs?
Then I realise the truth, yes, it's just for me—my big emotional investment that hopefully will pay rich emotional dividends when I need it. I am looking at literally getting a child as my OLD-AGE INSURANCE. I think it's self-acknowledgement. It's coming to terms with everything."
KJo's honest confession may sound grim and even a bit self-centred. But it is absolutely true! We grow older, every passing minute. And old age is something we can never prepare enough for. What wouldn't we give to have love and companionship when we grow old, someone to support us and care for us, someone with whom we have shared a lifetime of wonderful moments? Our children are our support system as much as we are theirs when they are growing up.Karan also admits that he wants someone in his life to shower his love on. He wants someone he can offer all his commitment to. And what could be a better way to learn to love – selflessly – than by becoming a parent?
"I don't know what I'm going to do about it but I feel like I would like to be a parent. I don't know how it's going to happen but I do feel the need because I have plenty of love to offer and I'd like to take it forward. This feeling needs a release and requires a platform. And that platform could be by being a parent."
What Karan Johar Has Named His Babies
The new father has selected truly beautiful names for his twin children and they are also an expression of his love for his own parents.The baby boy has been named Yash, after his deceased father late Yash Johar. The baby girl has been named Roohi and this is an anagram of Karan's mother's name Hiroo. Yash and Roohi – the baby names will guarantee that whenever Karan is with his babies, his own parents are also in his heart. What a beautiful way to pay his respect to the most important people in his life!
What Karan Feels About Surrogacy
It was surrogacy that made it possible for Karan to become a father and he is deeply thankful to the surrogate. He says, "I am eternally grateful to the surrogate who has fulfilled my lifelong dream and provided a warm, loving and nurturing environment to my children before bringing them into this world. She will always remain in my prayers."
Indeed, surrogacy has fulfilled the dream of being a parent for many of us. Many couples who struggle with the problems of infertility and inability to conceive, have other reproductive problems, or wish to become single parents, find solace in surrogacy. Last year, actor Tusshar Kapoor also became a father to baby boy Lakshya by following this route.
However, there is also a dark side to the practice of surrogacy that has compelled the Indian government to take some strong measures against it. An increasing number of cases have emerged when the surrogate child has been abandoned, or the surrogate mother been exploited. In light of this, the government has approved a Bill that bans commercial surrogacy and 'bars married couples who have biological or adopted children, single people, live-in partners and homosexuals from opting for surrogacy'. The future of the procedure in India remains to be seen.
Meanwhile, the new Daddy is getting ready to fulfil all his new responsibilities. Twin babies can be a handful and KJo has already started planning his work commitments in a manner that lets him prioritise his children first.
We wish you all the very best, Karan, and a big round of congratulations. May your cute little twin babies have a beautiful future ahead!