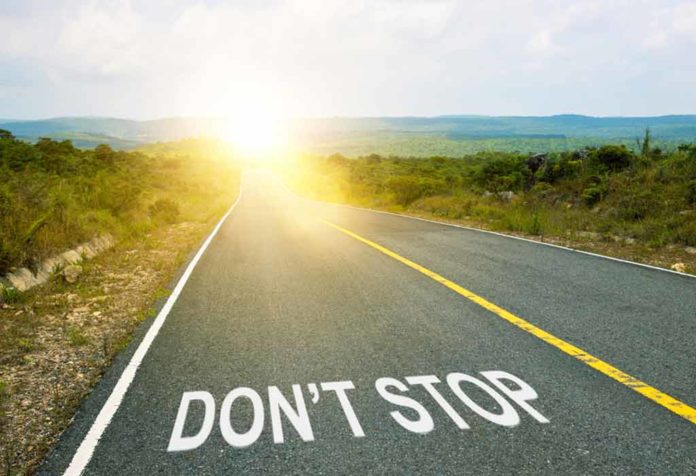 Letting go and moving on in life is a gargantuan task, especially when we have to let go of and move on from a loved one. Our emotional connectedness with dear ones, their memories, and our desperate struggles to cling to those restrict our capacity to be happy and peaceful in the current moment. However, when we let go and move ahead, we realize the beauty of life. We come face to face with the truth that even though the loved one isn't physically close by, they will forever stay with us in our thoughts and memories. The 'let go of the past' quotes given below will help you look forward to a brighter future as you preserve the memories of your loved ones who have left you.
Motivational Quotes About Letting Go of Someone You Love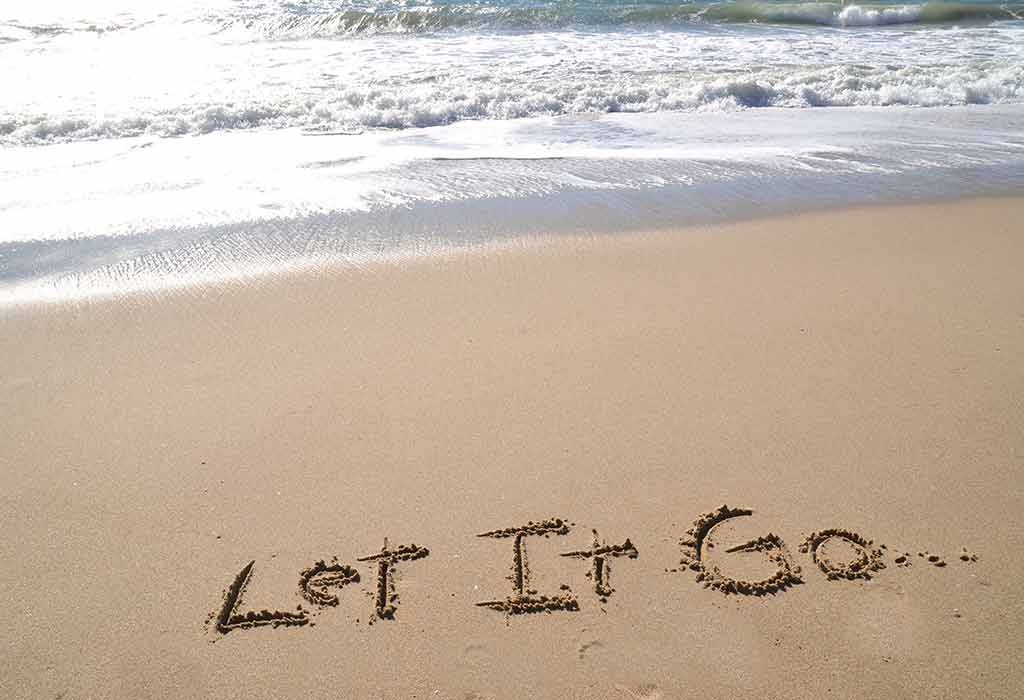 We hope the following quotes about letting go of our dear ones who have left serve as seeds of inspiration for you to start afresh and be happy in life. Letting go will allow you to achieve greater things while you can enjoy life to the fullest with newfound calm and mental peace.
"When one door closes, another opens; but we often look so long and so regretfully upon the closed door that we do not see the one which has opened for us." by "Alexander Graham Bell"
"Creativity requires the courage to let go of certainties." by "Erich Fromm"
"The story goes on without you." by "Anonymous"
"Breathe. Let go. And remind yourself that this very moment is the only one you know you have for sure." by "Oprah Winfrey"
"The truth is, unless you let go, unless you forgive yourself, unless you forgive the situation, unless you realize that the situation is over, you cannot move forward." by "Steve Maraboli"
"We need to learn to let go as easily as we grasp and we will find our hands full and our minds empty." by "Leo F. Buscaglia"
"Being alone may scare you, but being in a bad relationship will damage you." by "Anonymous"
"Accept yourself, love yourself, and keep moving forward. If you want to fly, you have to give up what weighs you down." by "Roy T. Bennett"
"There are things that we never want to let go of, people we never want to leave behind. But keep in mind that letting go isn't the end of the world, it's the beginning of a new life." by "Anonymous"
"Sometimes the hardest part isn't letting go but rather learning to start over." by "Nicole Sobon"
"It is only through labor and painful effort, by grim energy and resolute courage, that we move on to better things." by "Theodore Roosevelt"
"It's hard to move on, but once you move on, you'll realize that it was the best decision you've ever made." by "Anonymous"
"The stupid neither forgive nor forget; the naive forgive and forget; the wise forgive but do not forget." by "Thomas Stephen Szasz"
"It's time to let go when they stop looking at you and seeing you, and you just know they have stopped caring." by "Anonymous"
"I welcomed who I was and left behind who I was not." by "David Elliott"
"Forget what hurt you but never forget what it taught you." by "Shannon L. Alder"
"Letting go gives us freedom, and freedom is the only condition for happiness. If, in our heart, we still cling to anything – anger, anxiety, or possessions – we cannot be free." by "Thich Nhat Hanh"
"I demolish my bridges behind me…then there is no choice but to move forward." by "Fridtjof Nansen"
"Letting go helps us to live in a more peaceful state of mind and helps restore our balance. It allows others to be responsible for themselves and for us to take our hands off situations that do not belong to us. This frees us from unnecessary stress." by "Melody Beatti"
"We must be willing to let go of the life we've planned, so as to have the life that is waiting for us." by "Joseph Campbell"
"Make it a rule of life never to regret and never to look back. Regret is an appalling waste of energy; you can't build on it; it's only good for wallowing in." by "Katherine Mansfield"
"Sometimes, you have to accept that certain things will never go back to how they used to be." by "Anonymous"
"Stop acting as if life is a rehearsal. Live this day as if it were your last. The past is over and gone. The future is not guaranteed." by "Wayne Dyer"
"Even a rock moves on." by "Anthony Liccione"
"The greatest loss of time is delay and expectation, which depend upon the future. We let go the present, which we have in our power, and look forward to that which depends upon chance, and so relinquish a certainty for an uncertainty." by "Seneca"
"You can never move forward if you keep dipping into the past." by "Anonymous"
"Things change. And friends leave. Life doesn't stop for anybody." by "Stephen Chbosky"
"Your past does not equal your future." by "Tony Robbins"
"Forget what hurt you but never forget what it taught you." by "Shannon L. Alder"
"It's not a matter of letting go – you would if you could. Instead of "Let it go" we should probably say "Let it be." by "Jon Kabat-Zinn"
"In the process of letting go, you will lose many things from the past, but you will find yourself." by "Deepak Chopra"
"Forget the past, just look at the watch and imitate it." by "Maduwa Thabo"
"A very wise man once told me that you can't look back – you just have to put the past behind you, and find something better in your future." by "Jodi Picoult"
"The only thing a person can ever really do is keep moving forward. Take that big leap forward without hesitation, without once looking back. Simply forget the past and forge toward the future." by "Alyson Noel"
"The most difficult aspect of moving on is accepting that the other person already did." by "Faraaz Kazi"
"When I let go of what I am, I become what I might be. When I let go of what I have, I receive what I need." by "Lao Tzu"
"Just remember, when you should grab something, grab it; when you should let go, let go." by "Anonymous"
"This is love: to fly toward a secret sky, to cause a hundred veils to fall each moment. First to let go of life. Finally, to take a step without feet." by "Rumi"
"Leaders spend 5% of their time on the problem and 95% of their time on the solution. Get over it and crush it." by "Tony Robbins"
"You can spend minutes, hours, days, weeks, or even months over-analyzing a situation; trying to put the pieces together, justifying what could've, would've happened… or you can just leave the pieces on the floor and move on." by "Tupac Shakur"
"Anything I can not transform into something marvellous, I let go." by "Anaïs Nin"
"Cry me a river, build a bridge, and get over it." by "Justin Timberlake"
"If you want to forget something or someone, never hate it, or never hate him/her. Everything and everyone that you hate is engraved upon your heart; if you want to let go of something, if you want to forget, you cannot hate." by "C. JoyBell C."
"After every disappointment and failure, we need to dedicate some time for healing our wounds, but the worst we can do is lingering under the grip of regrets. Take time to shed tears but know when it's time to move forward. Let go. Why do you cling to pain? There is nothing you can do about the wrongs of yesterday. It is not yours to judge. Why hold on to the very thing which keeps you from hope and love?" by "Leo Buscaglia"
"It's hard to be clear about who you are when you are carrying around a bunch of baggage from the past. I've learned to let go and move more quickly into the next place." by "Angelina Jolie"
"Sometimes it's better to move on than to hold on to a person who doesn't understand you. Sometimes your absence will teach what your presence cannot." by "Anonymous"
"There's an important difference between giving up and letting go." by "Jessica Hatchigan"
"There's a trick to the 'Graceful Exit.' It begins with the vision to recognize when a job, a life stage, a relationship is over — and to let go. It means leaving what's over without denying its value." by "Ellen Goodman"
"One of the most difficult situations is deciding whether you should just move on or hold on a little tighter." by "Anonymous"
"One of the simplest ways to stay happy is to let go of all the things that make you sad." by "Anonymous"
It's never easy to say goodbye to someone you care about, but sometimes you have to let go, no matter how hard it is. Let these quotes on letting go and moving on resonate with you as they assist you in healing your broken heart and moving forward with fresh hopes for the future!
Also Read:
Apology Quotes for Loved Ones
Love Quotes that Define Relationship
Inspirational Quotes On How to Be Strong