Indoor Plants for Beautiful and Sustainable Kitchen Decor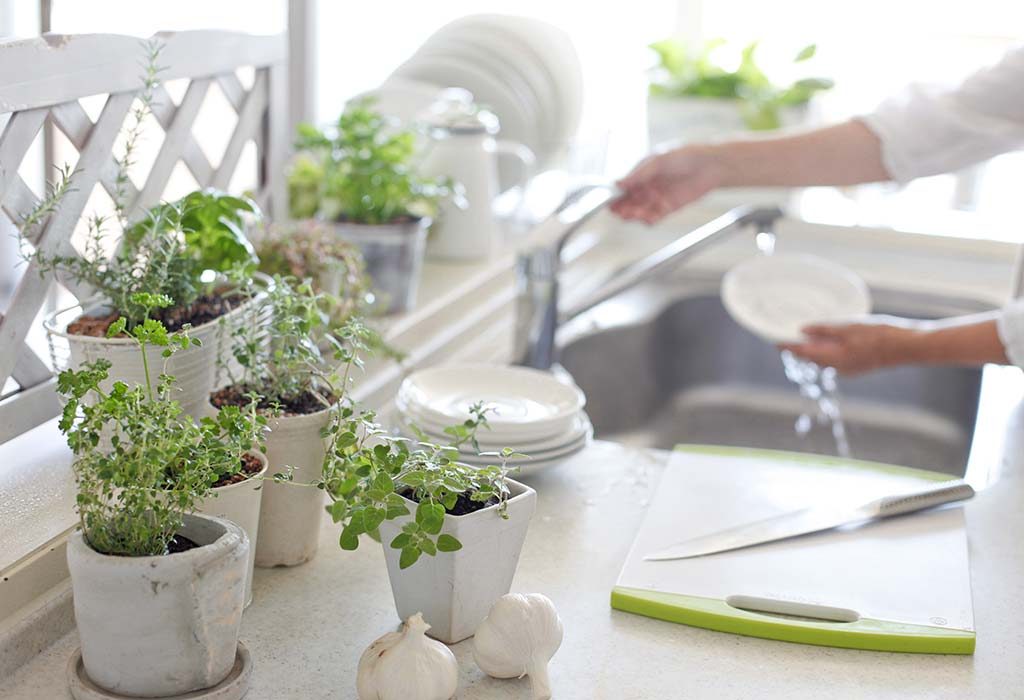 An essential part of home décor is the need for colour. A great natural way to add colour to your home is by the addition of plants. Some of these are great for your health. They circulate the oxygen and carbon dioxide levels in your home. Plants have also been known to have mood-lifting properties and are great for balancing your overall mood.
Which Plants Work Well in the Kitchen?
There are a few key principles that you must keep in mind when choosing the right plants for your kitchen. Unlike plants that can grow in other parts of the house, plants that thrive in the kitchen must be hardy. A kitchen is a place that is hotter than the rest of your house due to all the heat generated when cooking. Plants in the kitchen help improve the purity of the air and reduce humidity. Here are some hardy plants that will brighten up the décor of your kitchen.
1. Flowering Plants
Flowering plants are always welcome in any space and more so in a kitchen. They add colour and warmth to the kitchen while also getting rid of any strong cooking smells. Flowering plants are also incredible mood balancers and have properties that fight off depression or anxiety. Here is a list of these plants for you to use in your kitchen.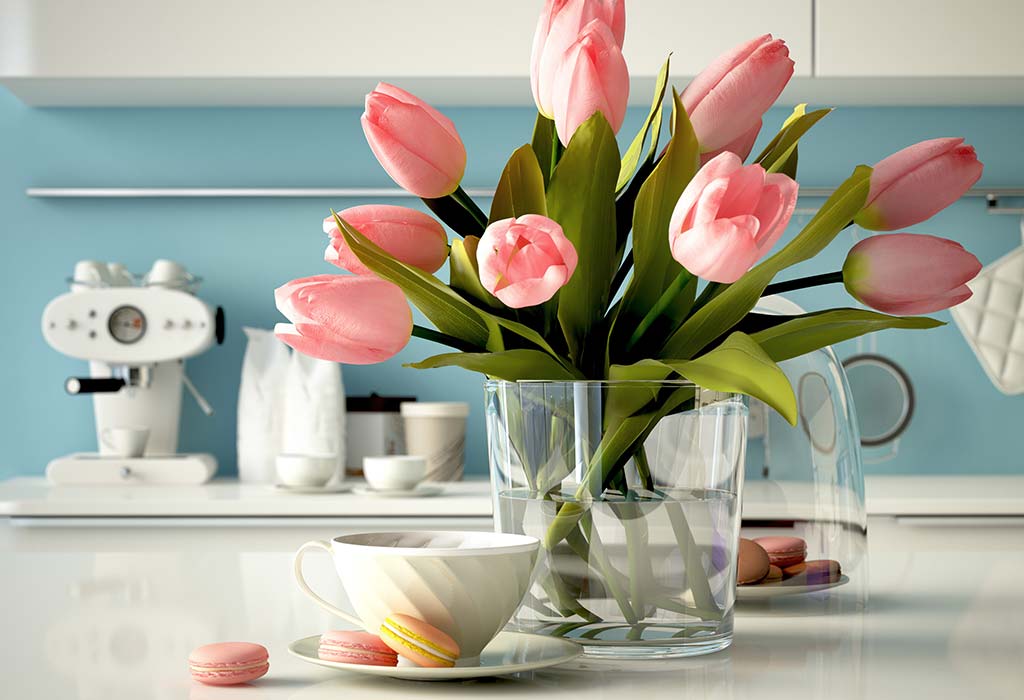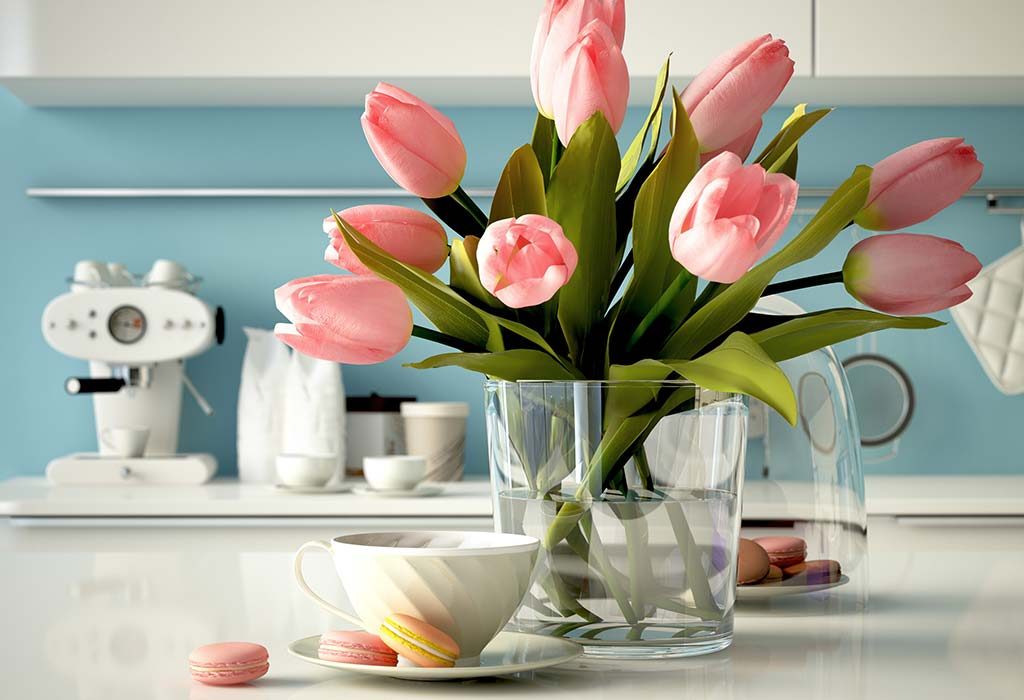 Jasmine
Daffodils
Tulips
African violets
Orchids
2. Herbs
Herbs grown in the kitchen not just add a pleasing aesthetic element, but can also be used in your daily cooking. Apart from cooking, some herbs like lemongrass or aloe can be used as balms. Some herb plants even repel bugs and creepy crawlies. Here are some herbs you can grow in your kitchen.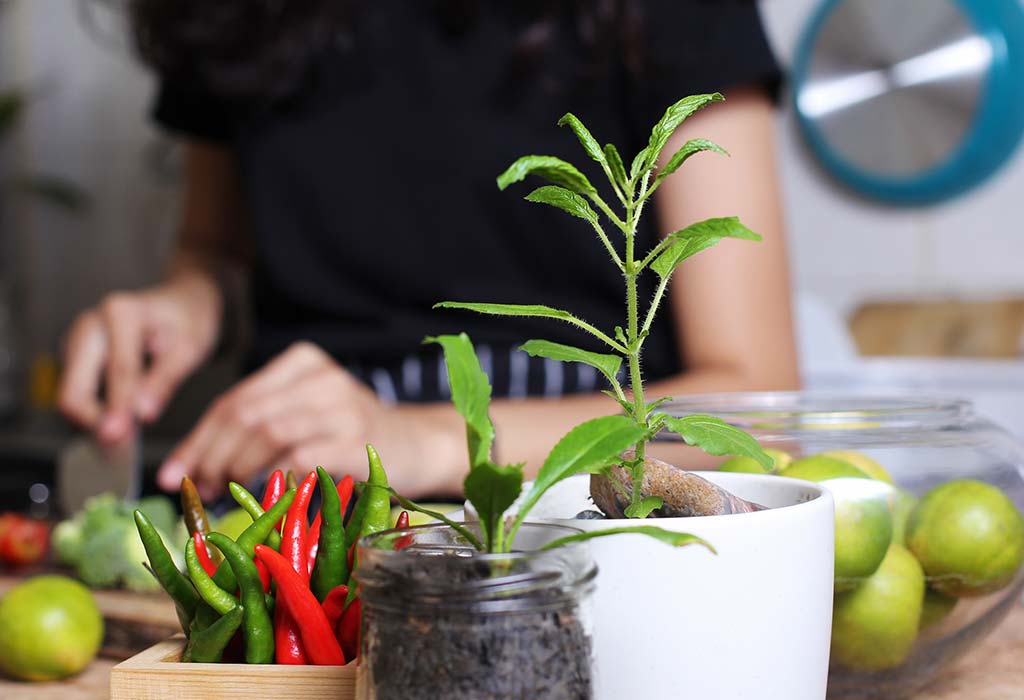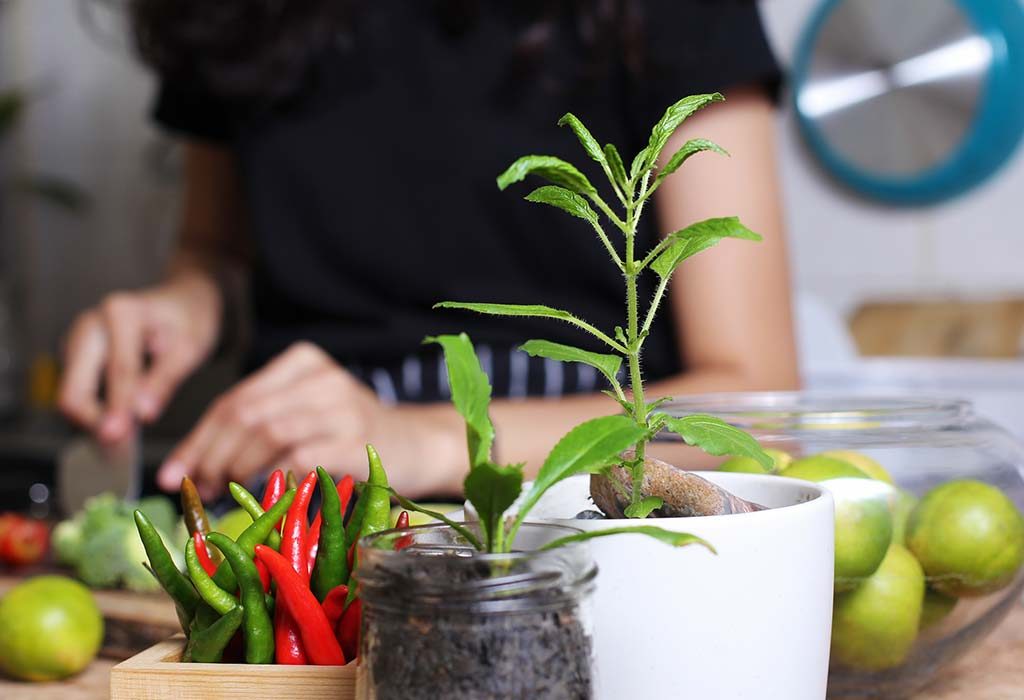 Basil
Oregano
Thyme
Rosemary
Parsley
Mint
3. Houseplants
Regular houseplants are also an effective option if you're looking to brighten up your kitchen. They improve oxygen circulation. They are great for lifting and balancing mood. These plants are incredibly easy to manage as some of them rarely need water or intensive care. Growing houseplants also can help you create a unique visual aesthetic that suits your personal sense of style. Here are some hardy houseplants you can grow in your kitchen.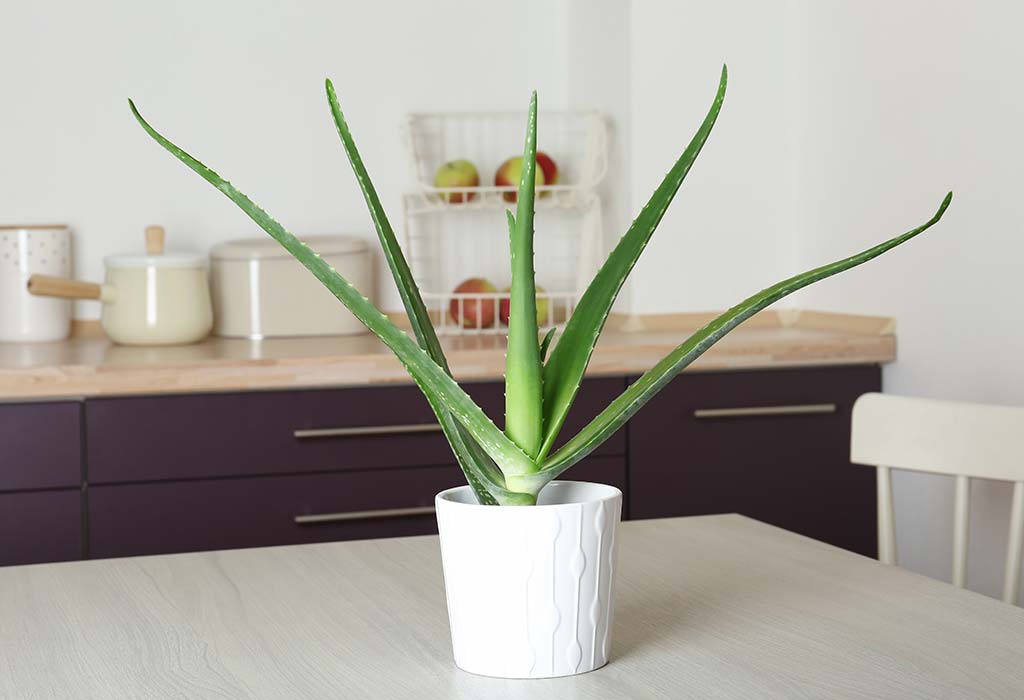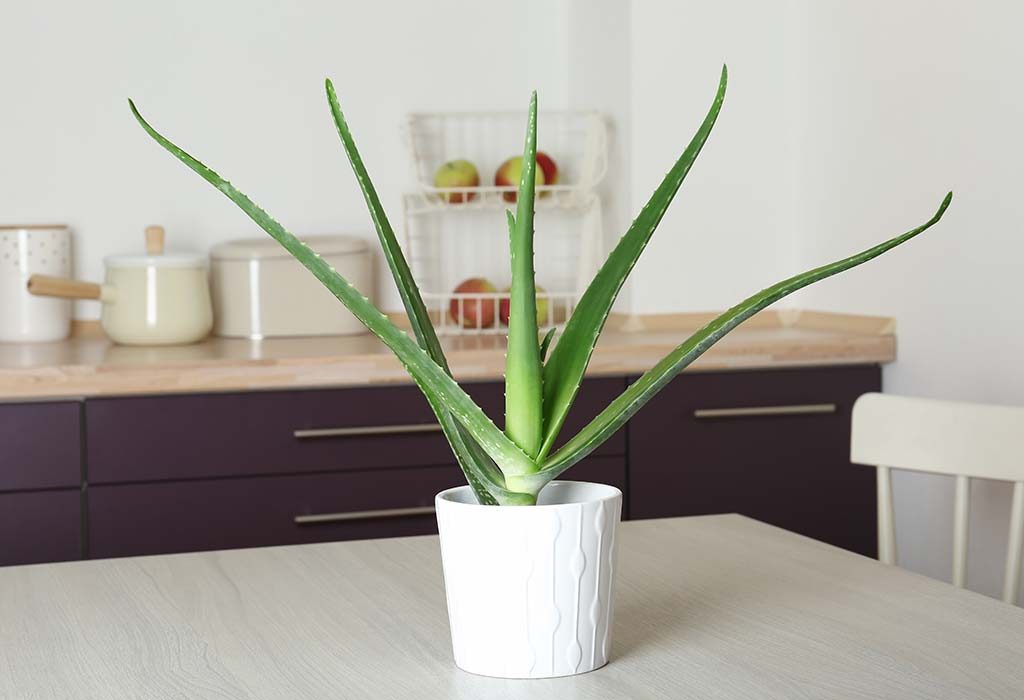 Cacti or succulents
Polka dot plants
Peperomia
Aluminum plant
Artillery plant
Aloe Vera plant
Smart Tips for Choosing and Maintaining Indoor Kitchen Plants
Just buying some potted plants and placing them around your kitchen isn't enough. In order to create a cohesive and aesthetic look, you must take a step further. Here are some tips on the same.
Choose pots that match the overall colour scheme of your kitchen.
Using old tea kettles as pots for kitchen window plants will add a quirky twist.
Do not place your plants in a space where your family might move around a lot.
Place flowering plants in front of a neutral or plain backdrop.
Remember not to overwater your plants and ask your local gardener for tips.
Soil quality is as important as sunlight, so find the right soil for your plant.
When choosing plants for your kitchen countertop, pick one that is not too big, like a herb.
Growing succulents in the kitchen is one of the easiest things to do and you can start with these if you are not confident.
Hanging kitchen plants add a special dimension to your décor.
When choosing kitchen plants for décor, think about the overall style of your kitchen and home. Pick simple plants like orchids for a minimalist and modern kitchen whereas you can use ferns for a more vintage style.
If you want to create the illusion of height in your kitchen, pick plants that are tall.
If you have an open kitchen plan, use the plants to create a visual barrier between the kitchen and the outside.
Vary the shape and size of the pots keeping the design similar. This will generate interest while and also make the space look cohesive.
Plants that are easiest to grow in the kitchen might not be the most ideal option for you if you have pets. In such a case, opt for pots that you can keep on the floor.
Thorny indoor plants like cacti are not a great option if you have young children at home who frequent the kitchen.
Countertop plants may not last long if you have pets like cats or dogs at home. So, decorate your kitchen with plants they can't reach.
Herbs are pragmatic but also problematic as you may have to plant them over and over again. Their lifespan is shorter than normal indoor plants.
While decorating your house, remember that a balance of colour is crucial. When deciding to choose a plant for your kitchen, don't just weigh their practical uses. Consider the visual aesthetics as well as the design of the room. It can be immensely beneficial to have indoor plants in your kitchen. The benefits range from odour control to better oxygen circulation. Talk to your gardener about maintenance of indoor plants, especially if you plan on growing some of the more delicate types.
Also Read:
Small Indoor Plants for Apartment Living
How to Maintain Indoor Plants in Your Home
Amazing Houseplants that Clean the Air