Important Days to Observe in the Month of June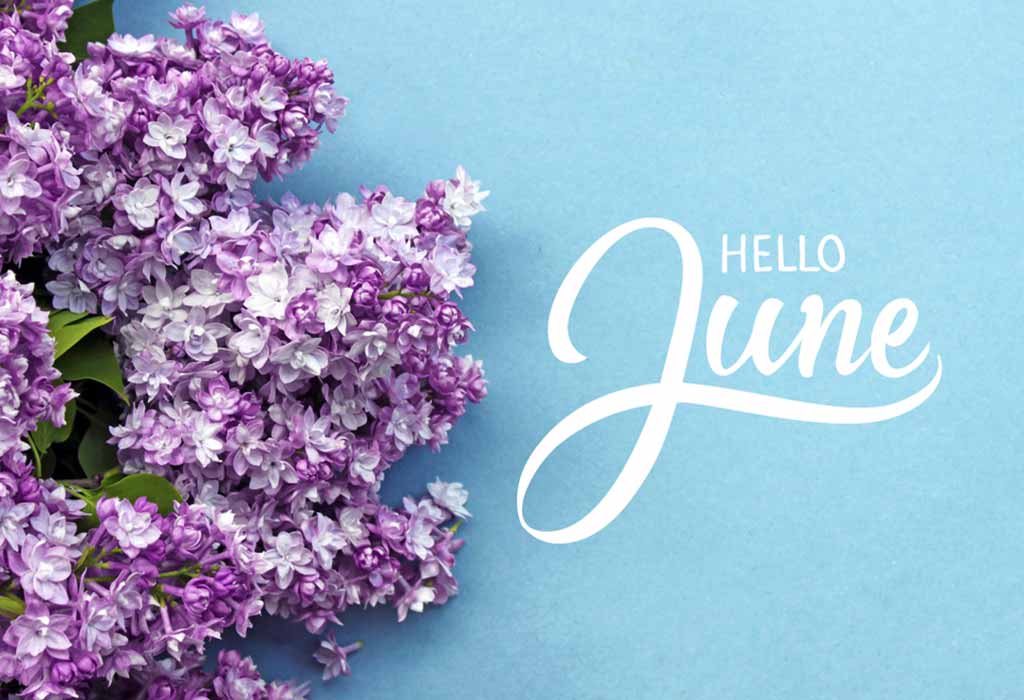 In this Article
June is a special month for many people. It could be due to various reasons, from birthdays to anniversaries to important events of life. June is also the month that gives an official start to summers. But summer isn't the only reason to celebrate this month. From unconventional food holidays to days to celebrate important events in history, there are enough and more reasons to celebrate this month. Let's tell you about the important days of June!
Reasons to Celebrate in June
Here are a couple of reasons to celebrate the month of June:
1. June 1 – World Milk Day
World Milk Day is celebrated on 1st June every year. This day is celebrated to bring attention to activities that are associated with the dairy sector and also to highlight the importance of dairy foods in healthy diets. You can enjoy a cold glass of milk with the onset of summer. If you are vegan opt for almond milk, soya milk, or milk from other nuts.
2. June 2 – National Rocky Road Day
Rocky Road is the name of a dessert that is made by blending nuts, marshmallows, and ice cream. This dessert was concocted in 1929, during the Great Depression. The name Rocky Road was given to bring a smile to everyone's face.
3. June 3 – National Egg Day
The humble eggs are so versatile that they should be celebrated. You can eat eggs in many forms, be it poached, sunny side up, scrambled, hard-boiled, or more, just enjoy National Egg Day! National Egg Day is celebrated on 3rd June.
4. June 4 – Hug Your Cat Day
You don't need a reason to hug your feline friend, do you? But how about you give your cat a big hug on Hug Your Cat Day! Your cat deserves a day for itself. On 'Hug Your Cat Day', give your feline friend a big hug, pat on its back or just rub its fur to show your unconditional affection. It is also National Cheese Day in the United States, so treat yourself to a cheese soufflé or just a slice of cheese.
5. June 5 – World Environment Day
World Environment Day is celebrated on June 5 every year to raise awareness about environmental protection. This day was observed in the US in the year 1974. The day comes from the United Nations Environment Program and has a theme of celebration every year. It is also hosted by a different country, every year.
6. June 6 – National Gardening Exercise Day
A cathartic experience, gardening is a great activity for mental and physical well-being. So if you love gardening, you're going to enjoy celebrating National Gardening Exercise Day! Grab those gloves and get planting or watering.
7. June 7 – National Chocolate Ice-Cream Day
A warm-weather treat chocolate ice cream is comfort food. Celebrate National Chocolate Ice Cream Day by grabbing your favourite cocoa flavoured treat. Make sure you finish it before it melts.
8. June 8 – World Oceans Day
World Oceans Day is celebrated on June 8 every year. This day was proposed in the year 1992. Oceans are important for survival and this is observed to make everyone realise how important oceans are for us. It is celebrated to make people aware of the impact of human actions on the ocean and what each of us can do for the management of the World's ocean.
9. June 9 – National Strawberry Rhubard Pie Day
National Strawberry-Rhubarb Pie Day, celebrates the not-so-sweet and tanginess of strawberry and rhubarb pie. A perfect juicy filling, you can make it by baking your own pie and make sure you top it with a dollop of vanilla ice cream.
10. June 10 – National Iced Tea Day
Indulge in your favourite flavour of iced tea this summer on National Iced Tea Day. A big pitcher of freshly brewed iced tea topped with sliced lemons could just be what you need to unwind.
11. June 11 – Corn on the Cob Day
Corn on the Cob Day gives you the perfect opportunity to enjoy corn on the cob with your loved ones. Top it with butter, season with salt and garnish with some salad. Make sure to add corn to your meal on this day.
12. June 12 – National Jerky Day
National Jerky Day is all about eating lean meat with spices. Whether you are going for a trip or sitting and enjoying at home, you can celebrate this day by cooking and eating jerky.
13. June 13 – Weed Your Garden Day
Grab your gloves and head to your garden to get rid of all the weed! It is Weed Your Garden day, after all! You can get rid of the weed on other days as well, but do show your garden some extra TLC on June 13, it's Weed Your Garden Day!
14. June 14 – World Blood Donor Day
World Blood Donor Day is observed on June 14 every year to raise awareness about blood donation. It was established as one of the eight global health public campaigns by WHO in 2004. If you are a blood donor or are planning to donate blood for the first time, learn more about this day and donate blood – do the good deed!
15. June 15 – National Lobster Day
National Lobster Day is celebrated on June 15 every year in the United States. If you love eating lobsters, you must enjoy it on National Lobster Day.
16. June 16 – Fresh Veggies Day
The importance of eating fresh vegetables can't be emphasised enough. June 16 is celebrated as Fresh Veggies Day. It's a great day to tell your kids the importance of eating fresh green veggies. While they won't be convinced, but you can make them a nice vegetable dish which they would love to dig in. You can make a vegetable salad, with colourful veggies, cottage cheese and some olive oil, and they will enjoy a nutrient-packed meal.
17. June 17 – National Apple Strudel Day
Celebrate apple pie's humble cousin – baked apple strudel. Made with thin layers of flaky crust, apples, and brown sugar, you can have it for breakfast or with vanilla ice cream for dessert. Start your day or end it with a sweet strudel on National Strudel Day.
18. June 18 – International Sushi Day
International Sushi Day is celebrated on June 18 every year to celebrate this delicious meal, and to make people aware of the truths and myths associated with it.
19. June 19 – Emancipation Day
Also known as Juneteenth, the day commemorates the abolition of slavery in the United States.
20. June 20 – World Refugee Day
The UN observes refugees around the globe on this day. This day celebrates the strength and courage of people who have left their homes or were forced to leave their homes to escape conflicts.
21. June 21 – International Yoga Day
International Yoga Day is celebrated on 21st June every year across the globe. This day is observed to raise awareness about yoga and how it can help one lead a healthy life. This day was chosen to celebrate Yoga Day as it is the longest day!
22. June 22 – National Onion Rings Day
June 22 is celebrated as National Onion Rings Day in the United States. For those who love deep-fried stuff, just indulge in onion rings on National Onion Rings Day.
23. June 23 – International Olympic Day
International Olympic Day is observed on June 23 every year to emphasise the importance of sports and to encourage people to get active (and moving!). This day commemorates the day when the International Olympic Committee was founded in the year 1894. However, the first Olympic day was celebrated on June 23, 1948.
24. June 24 – National Pralines Day
National Pralines Day is celebrated on June 24 in the US. Pralines are a Southern treat that combines pecans, almonds, hazelnuts, butter, cream and brown sugar for a delicious bite. Whip a batch of your own and become a Southerner on National Pralines Day.
25. June 25 – National Strawberry Parfait Day
Love parfait? Enjoy strawberry parfait on National Strawberry Parfait Day. Strawberry parfait is served in long tall glasses to show off those layers.
26. June 26 – Tropical Cocktails Day
Don your favourite beach t-shirt or outfit and indulge in some tropical cocktails to celebrate Tropical Cocktail Day.
27. June 27 – National Picnic Day
Great American Picnic Day, celebrate the end of June by spending time outdoors. Pack those picnic bags and enjoy a meal in your local park or nearest woods.
28. June 28 – National Tapioca Day
Tapioca tastes delicious, and if you love eating it too, don't forget to relish it on National Tapioca Day!
29. June 29 – National Camera Day
From their first version in 1816, cameras have come a long way. A simple box of chloride-coated paper that produced primitive photos, you have digital devices that can store a large number of photos for the years to come. So go ahead and organize a photoshoot with family or friends and make memories on National Camera Day!
30. June 30 – National Meteor Watch Day
National Meteor Watch Day is the day to spend your night watching the star-filled sky. Just mark your calendar for June 30 to spot some meteor showers or a shooting star. If you have a telescope, then use it and spend time stargazing.
With so many reasons to celebrate, we're sure June is going to an interesting month for you. Mark the days you want to celebrate in your calendar and have fun on these days with your family members!