Important Days to Observe and Celebrate in the Month of November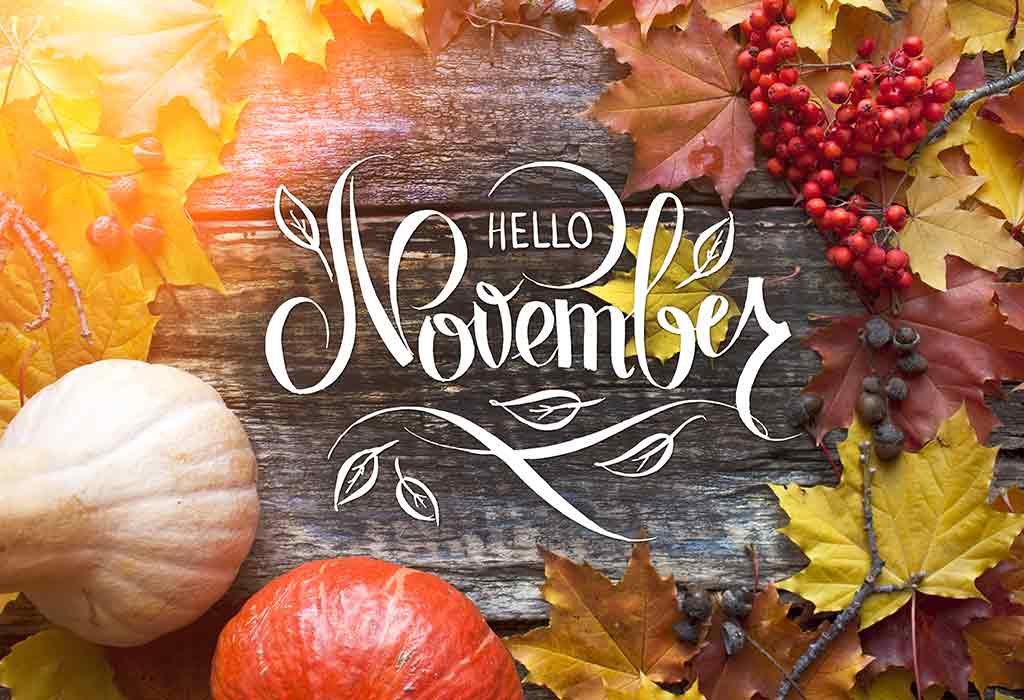 In this Article
We are always looking for a reason to celebrate and rejoice, and November has got plenty of them. The month is filled with fun, silly, offbeat holidays, as well as some traditional ones. These holidays are going to give you the perfect opportunity to bond with your friends and family, spend quality time together, to try new things and make some worthwhile memories that you can cherish forever. Keep reading to find out how you can spend this November in the most memorable way.
Special Days to Celebrate in November
As the days get shorter and colder, you can fill your hearts and homes with warmth with these November celebrations. Here are the different festivals celebrated in November:
1. November 1 – World Vegan Day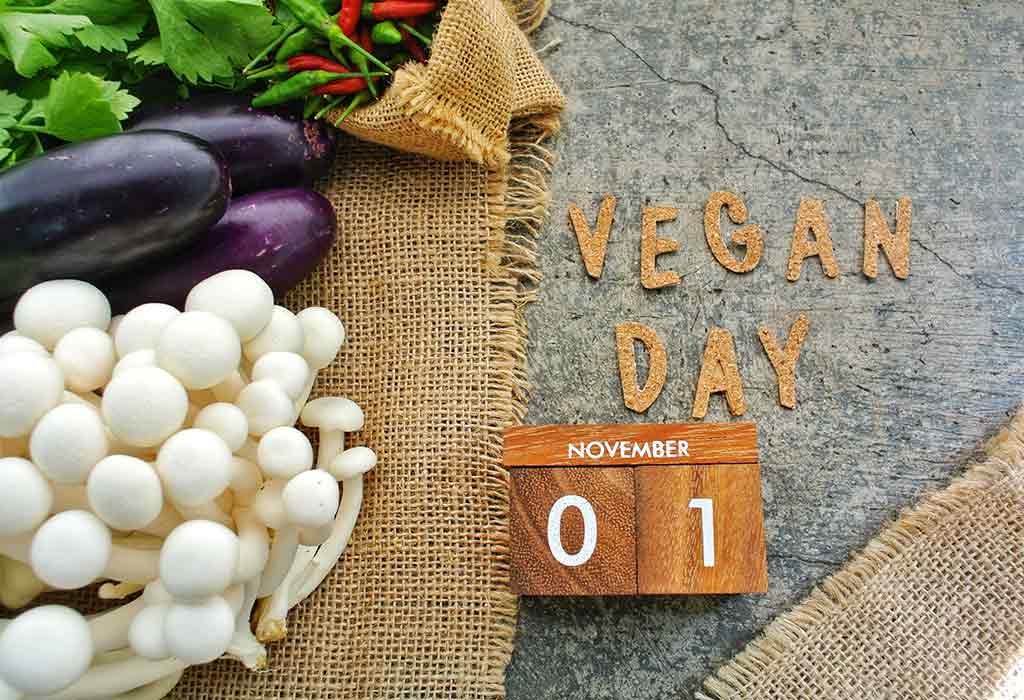 November 1st is the perfect day to try out vegan food or celebrate it if you are already vegan. Vegan food has numerous alternatives that go beyond tofu and vegetables. There are ways to make desserts and burgers and even bacon with vegan ingredients. You can go out and try some dairy-free cheesecake and vegan chilli cheese dip or make some at home. The day is also observed as National Author's Day and Forgiveness and Happiness Day.
2. November 2 – Deviled Egg Day
Devilled eggs are a picnic staple and can be had in a variety of ways. You can pair them with some tuna for a meal, or you can have them as an appetizer or a snack. Experiment with some new deviled egg recipes on November 2nd, which is also celebrated as Cookie Monster's Day.
3. November 3 – Sandwich Day
A humble sandwich makes the perfect food because, with the right bread, cheeses, meats, veggies and condiments, you can make an array of delicious sandwiches. Celebrate the day with a classic peanut butter and jelly sandwich or something more indulgent. You can even make a fun picnic out of it, after all, the day is also celebrated as Cliché day.
4. November 4 – National Candy Day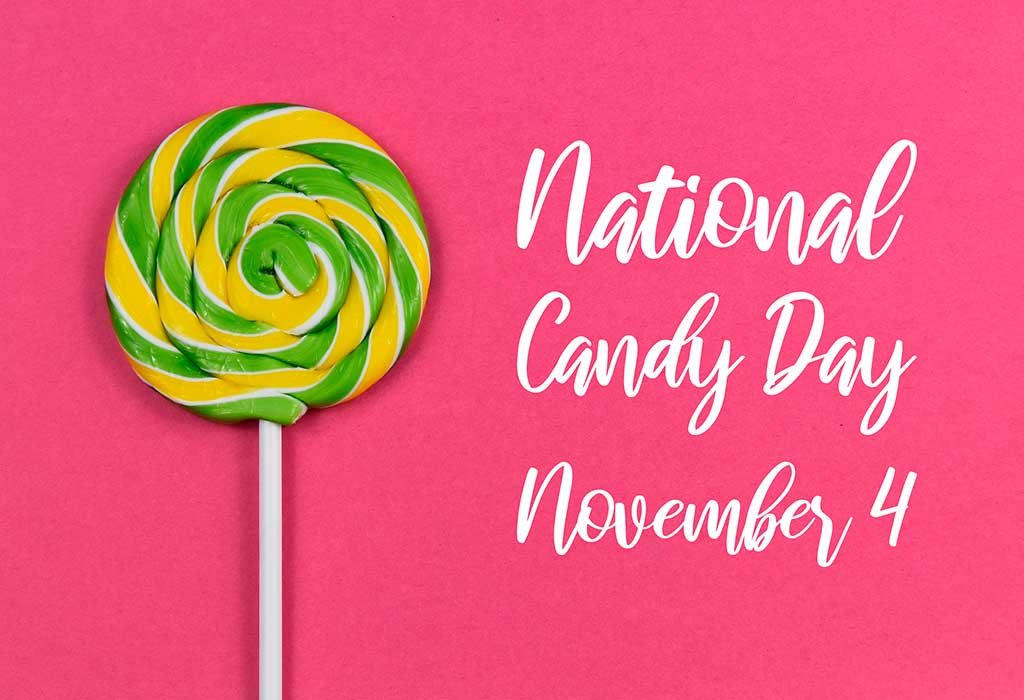 November 4th is one of everyone's favorite November national days, and definitely the sweetest. Celebrate the day with some leftover Halloween candy or make some homemade candy. Leave behind your stress with all the sugar as the day is also observed as International Stress Awareness Day.
5. November 5 – National Doughnut Appreciation Day
Whether you like them filled or in rings, everyone loves doughnuts. Doughnuts have been around since the nineteenth century and now come in so many flavors, with every stuffing and filling you can possibly imagine. Go out and get your favorite classic glazed doughnut or get experimental with some bacon-topped ones.
6. November 6 – National Nachos Day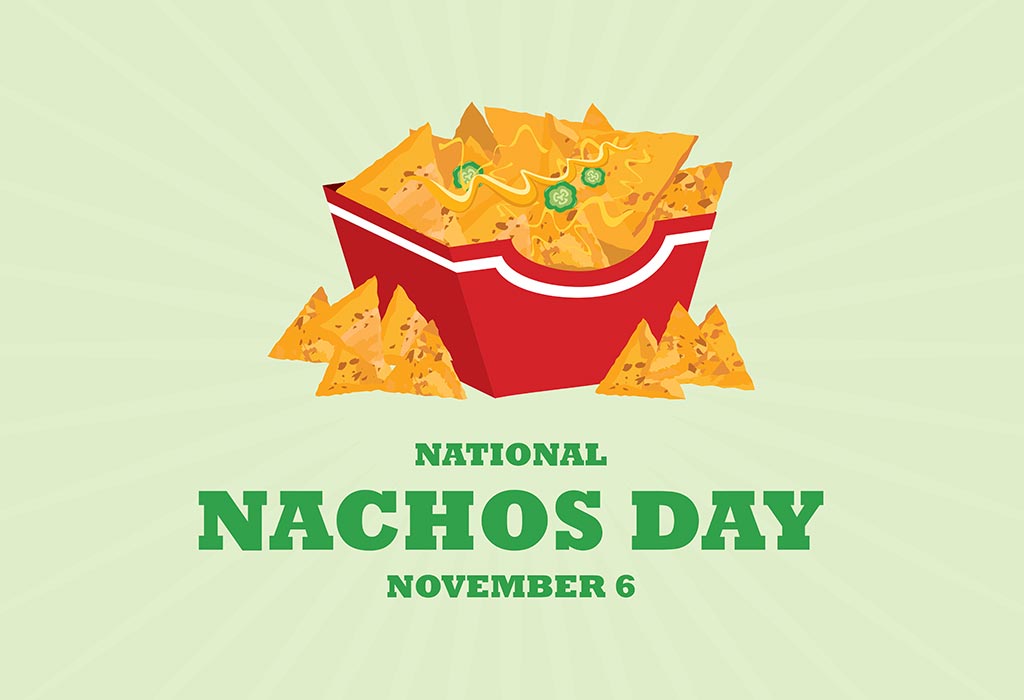 Whether eaten plain or loaded, nachos are delicious and certainly everyone's favorite snack. Indulge in some decadent nachos with cheese, salsa, guacamole, cilantro, red onions, tomatoes and some spice jalapenos.
7. November 7 – Hug a Bear Day
We have all grown up with teddy bears, some big and some small. Well, this is the perfect day to reminisce those childhood memories and give your bear a good squish. If you have any children or little nephews and nieces who love stuffed animals, you can get them one as well or make a DIY teddy bear. November 7th can also be celebrated by grownups as International Merlot Day.
8. November 8 – Cook Something Bold Day
November 8th is the day to put on that apron and get messy. Try out anything that you find 'bold', whether it is a simple or elaborate recipe. Experiment with new cooking techniques or ingredients and have some fun in the kitchen. You can also celebrate the day as National Cappuccino Day.
9. November 9 – National Louisiana Day
Louisiana is a state with a rich culture and heritage. It is known for its unique food, jazz and the beautiful Mardi Gras festival. You don't have to be a resident of Louisiana to celebrate the day with some Cajun cuisine or a po'boy. You can also observe the day as World Freedom Day.
10. November 10 – Forget-Me-Not Day
With our lives moving at a fast pace, keeping in touch with our near and dear ones has become challenging. November 10th gives you the perfect opportunity to reconnect with those that you have fallen out of touch with, reach out to those you care about, whether it be in person or through the internet. You can also go a step ahead and make them something special, like a card.
11. November 11 – Veterans Day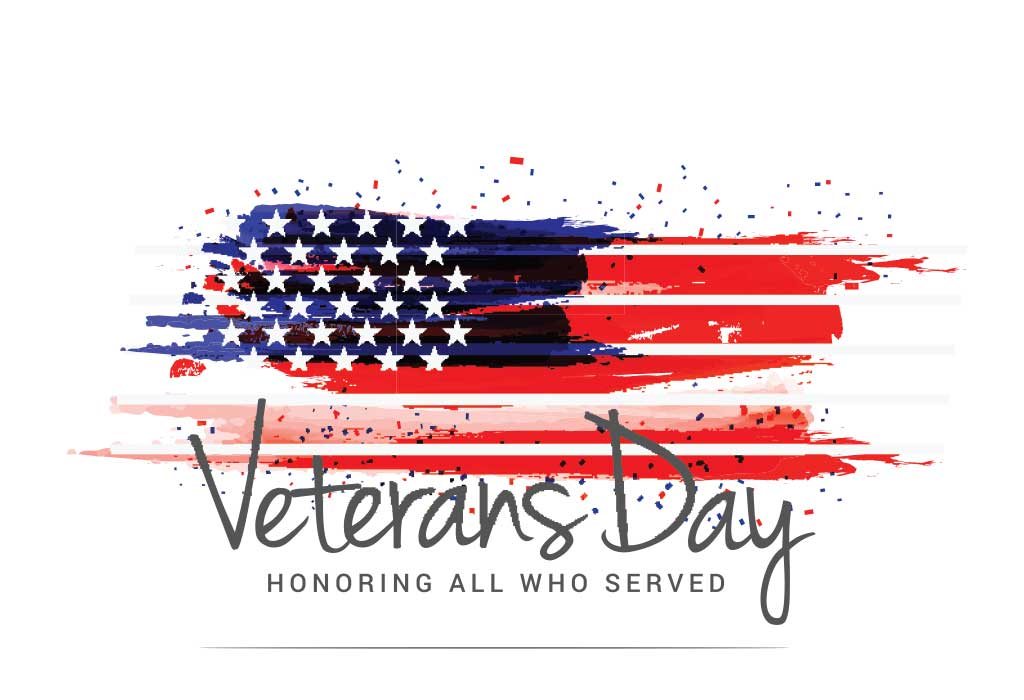 Showing our respect and honouring the brave men who have served our country is the duty of every American. Take some time to learn about our country's veterans and teach your children about their service. You can even make some donations to charitable organisations that serve veterans. Take this day to understand the importance of military service and to honour those who put their lives on the line for our safety.
12. November 12 – Happy Hour Day
If you are looking for a good reason to go out with your friends and enjoy a chilled beer, glass of wine or a cocktail, November has you covered. Head straight to the nearest watering hole and have some Happy Hour specials or make your own at home and have a spectacular celebration. Devour some french dip sandwiches on the side to mark French Dip Day.
13. November 13 – World Kindness Day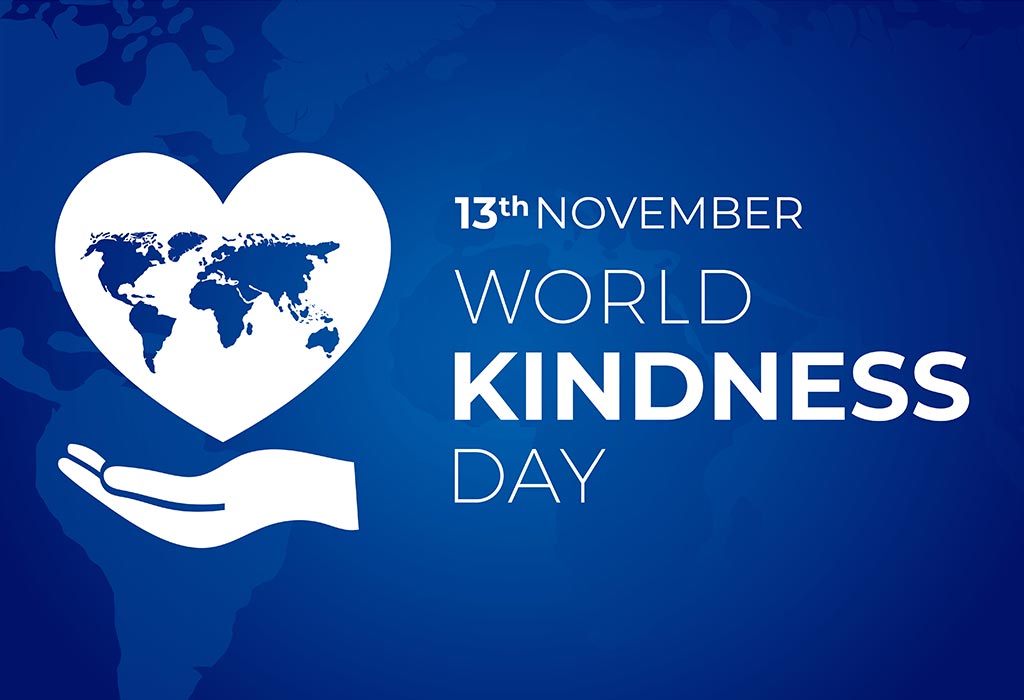 Take some time off your busy schedule to do a good deed and spread some warmth and kindness. You can do something as small as helping your mom with chores, surprising a loved one with their favorite dessert or writing a letter to a friend. An act of kindness will make you feel good and spread positivity.
14. November 14 – National Pickle Day
For all the pickle lovers out there, go have a great sandwich with your favorite kind of pickle, whether it be sweet, sour or spicy. Pickles give your sandwich a saltiness and crunch that make it devour-worthy. You can also have some fried pickles dipped in spicy aioli sauce. If you're not a fan of pickles, you can celebrate the day as Spicy Guacamole Day or have your family over for National Family PJ Day.
15. November 15 – National Clean Out Your Refrigerator Day
If you have been deferring cleaning out your refrigerator and need to make some space for Thanksgiving leftover, November 15th is the perfect day. Take this opportunity to clean out the expired food, utilize the perishables and donate the food that you won't be using. You can also observe the day as Philanthropy Day.
16. November 16 – National Button Day
Buttons are not merely a tool to keep out shirts and pants shut but are a decorative accessory for your blouses and blazers. Take this day to learn how to sew a button or go out and celebrate the day as National Fast Food Day. Get some delectable cheeseburgers and fries and pizzas and eat till your buttons pop.
17. November 17 – Homemade Bread Day
Baking is a relaxing activity, and the smell of freshly baked bread is intoxicating. Baking bread may seem like a daunting task, but it is quite simple, and this is the best time to get started. You can make a simple loaf or switch things up with pumpernickel or pita. You can also celebrate an entrepreneur among your friends and family as it is also Entrepreneurship Day.
18. November 18 – National Vichyssoise Day
If you're a fan of French cuisine, it is time to celebrate this delicious soup. Vichyssoise is a combination of pureed onions, leek, potatoes, along with cream and chicken stock. This warm soup is sure to become your new favorite. Though it is traditionally served cold, you can warm it up for a cozy feeling on a chilly November evening. Little ones can celebrate the day as Princess Day or Mickey Mouse Day.
19. November 19 – National Play Monopoly Day
This is the perfect day for a long fun-filled game night. Reminisce your childhood memories with a good six-hour-long game of Monopoly with your family or friends. You can also take this day to celebrate the men in your life that you love and cherish as it is also International Men's Day.
20. November 20 – Beautiful Day
This is the day to dedicate to something that you find beautiful. It could be a sunny meadow, a garden, some artwork or a clean house. Celebrate all those things that you think are beautiful. November 20th is also observed as National Peanut Butter Fudge Day and Universal Children's Day.
21. November 21 – National Stuffing Day
Devouring some stuffing does not have to be limited to Thanksgiving. Take this day to enjoy some classic stuffing or try out some new stuffing recipes. You can also have a movie night to celebrate World Television Day or a game night or go out onto the playground to celebrate International Games Day.
22. November 22 – Go for a Ride Day
Beat the November chill with a nice ride. You can take out your bikes or go for a long drive or head out on a boat. Beat the cabin fever with some time outside with your friends or family. November 22nd is also observed as Humane Society Day so you can give back to society with some good deeds and spread some humaneness and kindness.
23. November 23 – National Fibonacci Day
For all the mathletes out there, celebrate the famous mathematician Leonardo Fibonacci on November 23rd, as the date (11/23) makes up the Fibonacci sequence (1, 1, 2, 3). This renowned sequence is a series where every number is a sum of the two numbers before it. You can count far into the sequence with mental math and impress your peers.
24. November 24 – Celebrate Your Unique Talent Day
We all have our special skills and talents that make us stand apart, and this is the day to take time to celebrate it. Play that musical instrument that you're skilled at, sing, dance, paint or do anything else that you're talented at and enjoy doing. Call your friends and family over so they can show off their talents as well and you can appreciate one another.
25. November 25 – National Parfait Day
Another day for the fans of French cuisine is here. Parfait is a delicious French dessert that has layers of yoghurt or ice cream and fruit, served in a transparent tall glass. You can try different kinds of parfait like blueberry or citrus cream.
26. November 26 or Fourth Thursday – Thanksgiving
The fourth Thursday every November is celebrated as Thanksgiving. This favorite American holiday is the perfect day for friends and family to get together, enjoy a delicious meal and give thanks. You can gather with your loved ones and spend the day cooking up an elaborate meal and treat yourself and appreciate the good things.
27. November 27 or Friday After Thanksgiving – Black Friday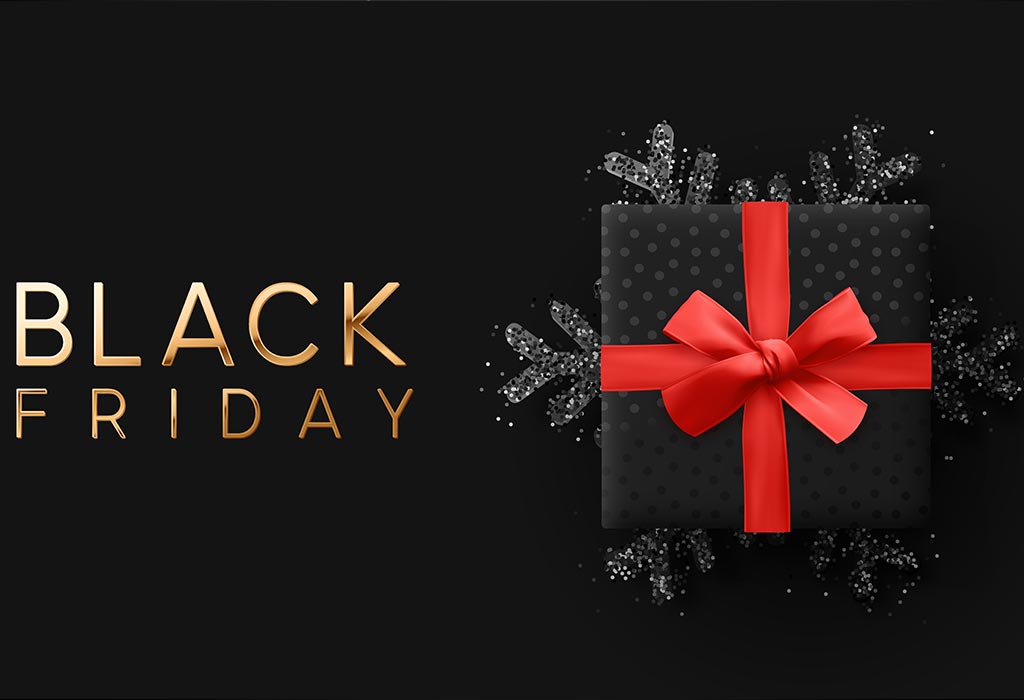 It's time to loosen the purse strings and hit the stores. Black Friday sales are everyone's favorite time of the year to get those items on their wishlist and even get some holiday shopping done. If you're not a fan of long queues and crowds, make the most of the sales with some online shopping.
28. November 28 or Saturday After Thanksgiving – Small Business Saturday
After cleaning through the big stores on Black Friday, it's time to let the small businesses shine. Head out to your local grocery stores or book shops and restaurants and support your neighbourhood small businesses.
29. November 29 – National Lemon Cream Pie Day
Lemon meringue pie or cream pie is a delectable tangy and sweet dessert that will be a good change of pace after the savoury Thanksgiving meal. Head out to get a slice or make some delicious pie at home.
30. November 30 or Monday After Thanksgiving – Cyber Monday
This is the day for all the lazy shoppers to sit in the comfort of their homes and browse through deals online. Some websites also extend Cyber Monday through the week. The day is also celebrated as Personal Space Day or Cider Monday.
Celebrate these fun November holidays with your family and friends and experience new things and make some fond memories that you can look back on with joy.