Important Days to Observe and Celebrate in the Month of December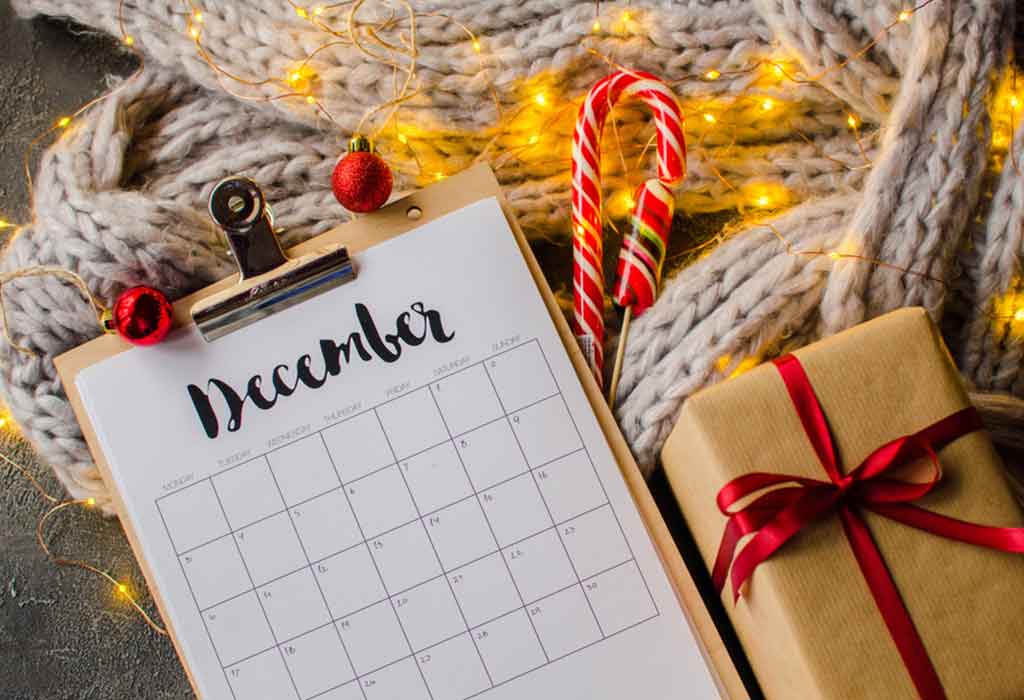 In this Article
It is important to celebrate our milestones and accomplishments that give us a sense of achievement. Festivals are events that are celebrated by a community to uphold the characteristic aspects of that community, religion, or culture. Since the dawn of civilization, humans have given high priority towards the commemoration of special occasions that centre on universal human experiences such as love, grief, joy, success, reverence, and sacrifice. Whether it is the pagan rituals conducted by the tribal ancestors, annual harvest celebrations of the ancient Egyptians, elaborate coronation ceremonies of the Middle Ages, or the sacrificial offerings of the Mayans, the number of rites, rituals, and celebrations that the inhabitants of our planet partake in are almost endless and incredibly diverse. Ancient holidays tended to depict the daily experience of common people, their worship of major and minor deities, animals, or natural phenomena like a change of seasons. Historical incidences like military victories, nation-building events, or dynastic occasions also provide the impetus for festivals. Traditional celebrations like harvest festivals reinforce values such as faith, personal responsibilities, and integrity that bring families together, foster communal harmony, and broadens our perspective about other cultures of the world. Apart from thanksgiving to gods and goddesses, festivals focus on annual celebrations or ethnic topics specific to a region that provide mass entertainment and help us to balance our emotions and relieve our stress. However, there are other funny, heartwarming, or even wacky reasons to celebrate for a few who have discovered ways to buck traditions and build new ones that add cheer to their holiday season.
Special Dates in December to Observe
Formed from the Latin root word Decem meaning 'ten,' December was the tenth month of the year as per the Roman calendar. Numa Pompilius adjusted the calendar by adding January and February to it, and December became the last month of the year. It marks the beginning of snow, rain, and chilly weather and the shortest day in the Northern Hemisphere, with the winter solstice tipping the Northern hemisphere, which lies at the furthest distance from the sun. The Anglo-Saxons called it 'Yule Monath' due to the custom of burning the yule log, and later the Christians called it Heligh-Monath or 'holy month' as Jesus was born in December. Instead of rest and hibernation, winter gained significance, with December celebrations providing a 'world of holidays.' Most commonly, these activities offer unique experiences that range from fun, colorful, increasingly commercial to solemn traditions that encourage charity and peaceful thoughts to dictate our actions. While popular festivals in December enlighten us on religious and cultural history like pagan celebrations, special December holidays around the world draw attention to a variety of subjects like geography, health awareness, safety issues, and promoting a healthy lifestyle that may help to balance out the month's revelry. Along with the mainstream religious holidays in December, here is a list of celebratory red-letter dates that can generate intrigue and learn among kids and adults alike.
Important Dates in December
1. December 1: World Aids Day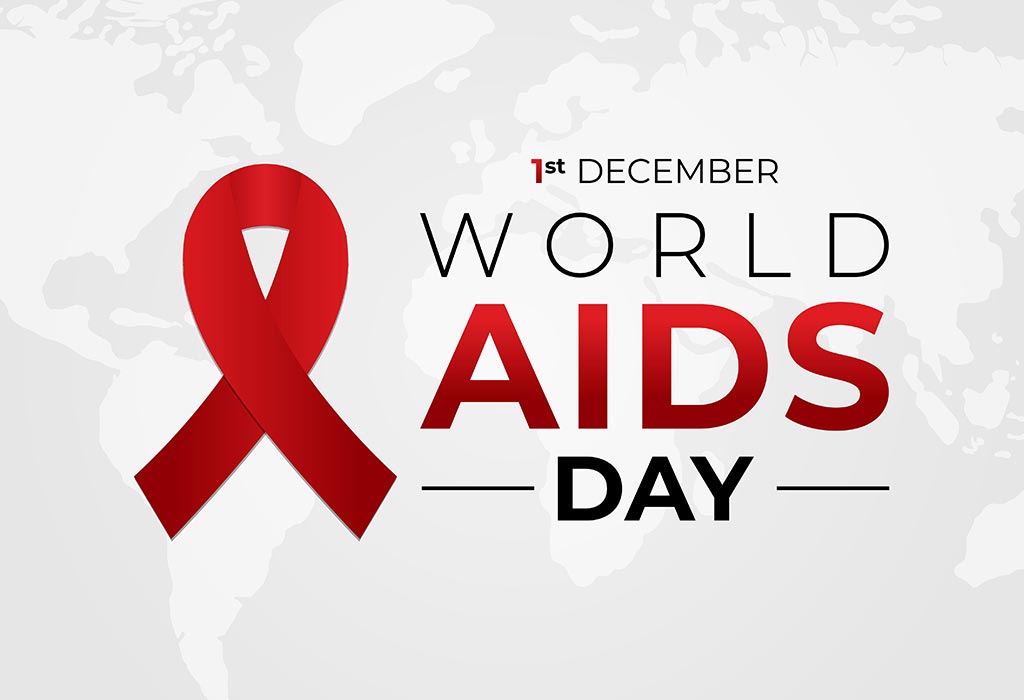 Dedicated to spreading awareness of the HIV infection, it is a move toward ending the HIV epidemic. Despite improvements in treatment, the AIDS epidemic still claims an estimated two million lives each year.
2. December 2: National Mutt Day
This day is all about welcoming, saving, and celebrating all the mutts that may sometimes get overlooked. It also inspires people to learn more about the adoption of mixed-breed dogs.
3. December 3: International Day of Persons With Disabilities
This day is an appreciation of people with disabilities who need to get equal opportunities for work, health, play, and success. They are also valuable members of society and contribute towards its progress in a meaningful way.
4. December 4: Wildlife Conservation Day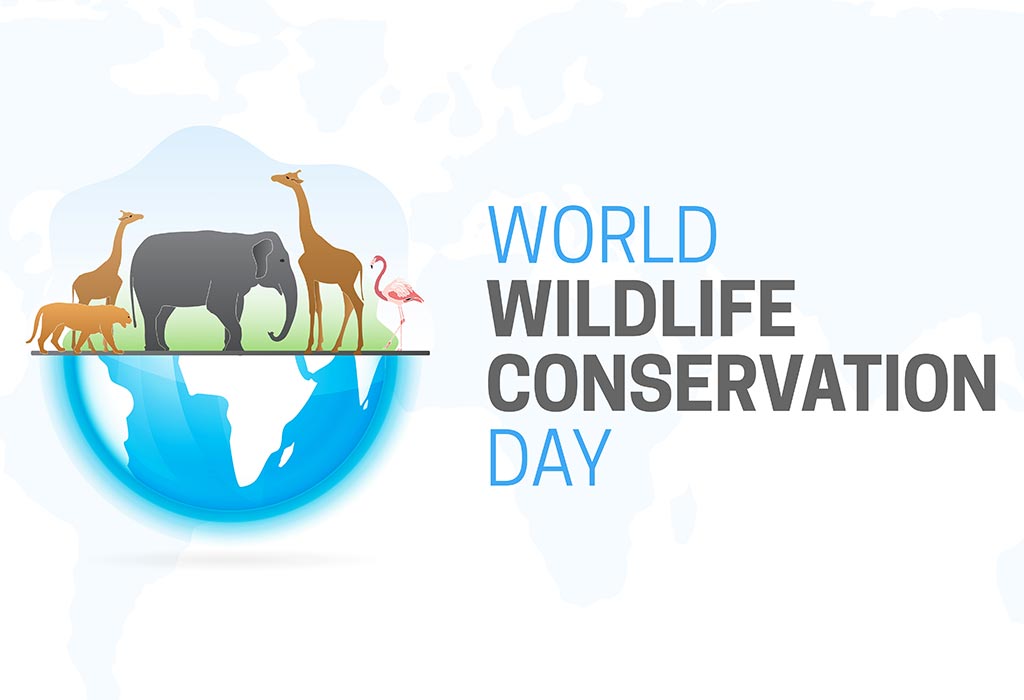 This day seeks to spread awareness about preserving and protecting the natural world and so that the ecological balance can be maintained. The observance also strives to put an end to wildlife crime and supporting the Endangered Species Act.
5. December 5: International Volunteer Day
This day provides a chance for volunteers and organizations to celebrate their efforts and values. It promotes their contributions toward the development of communities at the local, national and international levels.
6. December 6: National Gazpacho Day
Originating in Spain in the middle Ages, gazpacho comes from an Arabic word for "soaked bread." This day recognizes this delicate cousin of tomato soup due to its spicy flavor and refreshing taste.
7. December 7: National Pearl Harbour Day of Remembrance
Observed annually in the United States, this day remembers and honors the 2403 Americans who were killed in the Japanese attack on Pearl Harbour in Hawaii in 1941. This day also marks the entry of the US into World War II.
8. December 8: Pretend to Be a Time Traveller Day
Whether you add fun to a boring day or entertaining your kids, it's time for a time-hopping celebration that can take us back or forth in time. So, celebrate this day in the most creative way and dress up as unusual characters that may draw immediate attention.
9. December 9: Christmas Card Day
Christmas cards have become a major part of the holiday tradition and a way of sending joyful greetings to friends and family. So, whether you want to write on an age-old card or send an e-card, do it on this day.
10. December 10: Hanukkah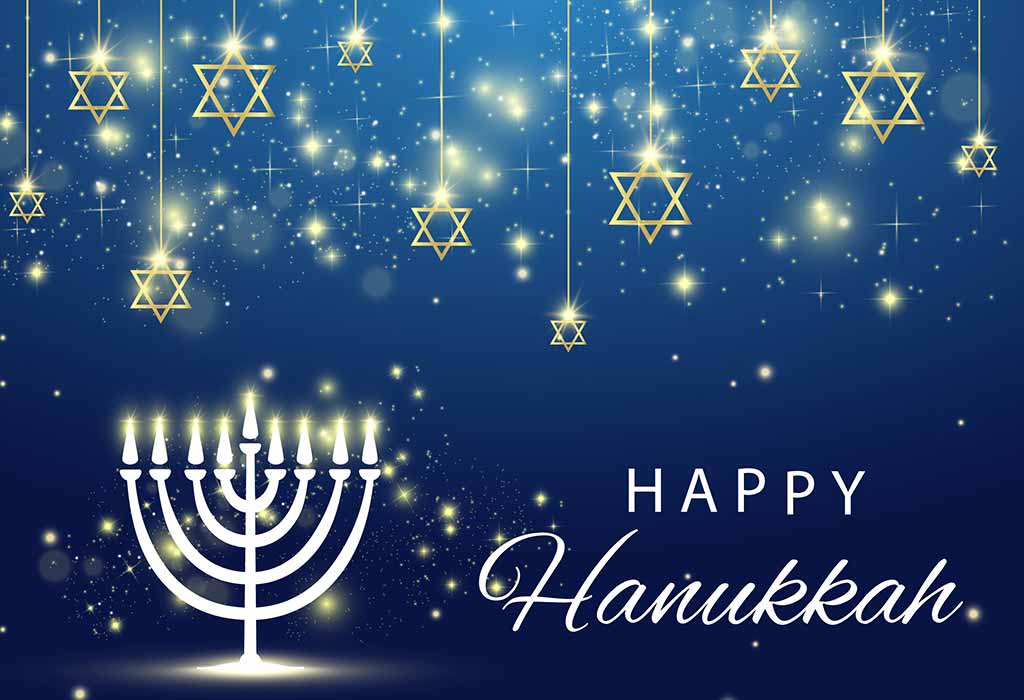 Celebrated by lighting candles, eating Hanukkah food, and gifting presents, this religious Jewish festival of Chanukah is commemorated to the rededication of the Second Temple of Jerusalem.
11. December 11: International Mountain Day
This day highlights the important role of mountains as an interesting geological feature of our earth and having served as trekking spots and places of worship for countless generations of humans.
12. December 12: National Poinsettia Day
As December approaches, the bloom of colorful Poinsettia flowers in everyone's home means the holidays are right around the corner. This day also forms a cultural bridge between the U.S. and Mexico.
13. December 13: National Violin Day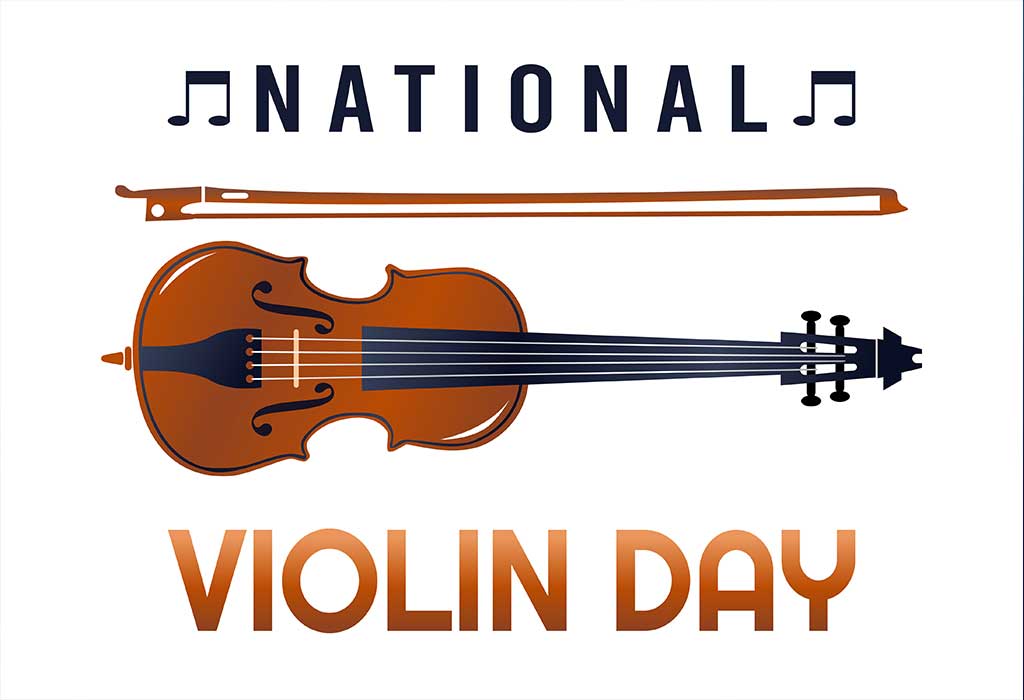 National Violin Day recognizes the impact and cultural contributions of a most versatile instrument.
14. December 14: National Free Shipping Day
This annual promotional holiday and a year-round coupon website encourage consumers to shop from online retailers offering free shipping with a guarantee of delivery by Christmas Eve.
15. December 15: Bill of Rights Day
This important day celebrates America's Constitution and the framework of society. It ascribes rights and freedoms to society, thus placing limits on government power.
16. December 16: Boston Tea Party Day
The anniversary of the Boston Tea Party is important for its inspiration, not only to Americans but to other rebels against injustice around the world. It hails the colonists move to stand up for their rights by protesting against heavy taxation on imported goods, including tea.
17. December 17: Wright Brothers Day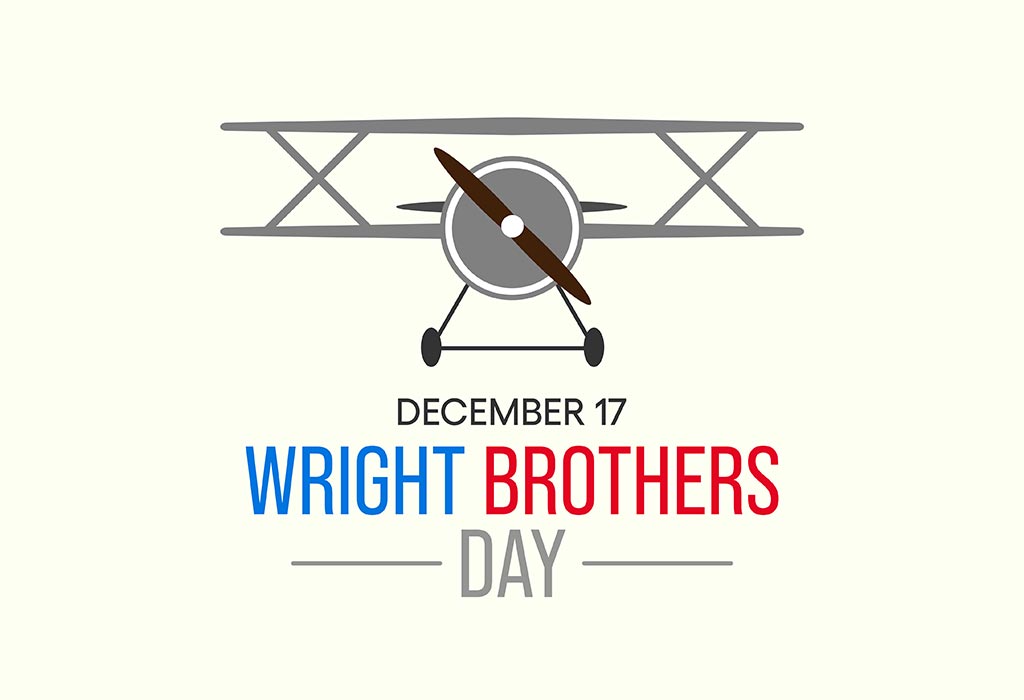 Made by Orville and Wilbur Wright, or the Wright brothers', in 1903, this day commemorates the invention of their first successful flights in a mechanically propelled aeroplane heavier than air.
18. December 18: National Ugly Sweater Day
When ugly sweater parties and competitions are one of the highlights of the festive season, you certainly need to participate in trading your casual garments for something more festive. Who knows, you might find a hidden gem inside one of them!
19. December 19: National Wreaths Across America
This annual event occurs at Arlington National Cemetery and other cemeteries in the U.S., at sea, and abroad. It remembers and honors the fallen US veterans and those who currently serve in the armed forces.
20. December 20: Go Carolling Day
In the present day of digital entertainment, Go Carolling Day revives and preserves this classic tradition of singing carols from door to door in the spirit of the holiday season.
21. December 21: Winter Solstice Day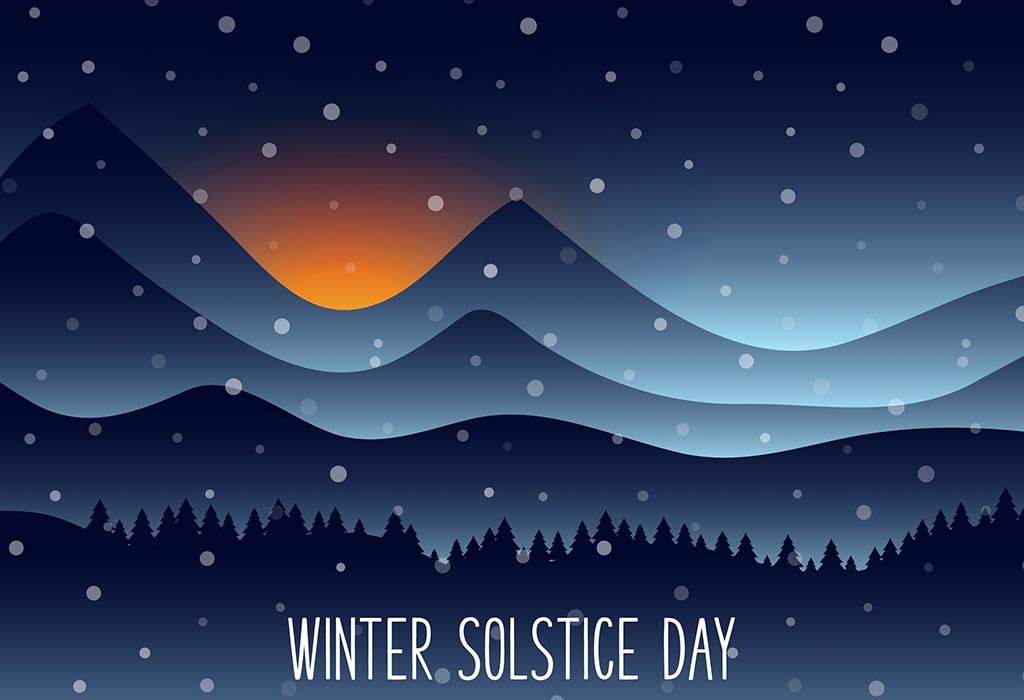 This day is a pagan festival that marks the day with the shortest period of daylight and the longest night of the year in the Northern Hemisphere.
22. December 22: Forefather's Day
This day commemorates the landing of the first Pilgrim Fathers in Plymouth, Massachusetts, on December 21, 1620. Their journey is worth remembering as they sailed across the ocean in search of a better life and ultimately build one of the superpower countries of the world.
23. December 23: National Roots Day
Postmodernism has brought in the concept of individuality among the present generation as reflected in their lifestyles. Hence, this day encourages individuals and families to reflect back on their history, heritage, and ancestry. This holiday season is the right occasion to engage in conversations with relatives to know about your culture or collect photos, stories, and build up a family history.
24. December 24: Christmas Eve
This day marks the culmination of the Advent period before Christmas that started on the fourth Sunday before Christmas Eve. Apart from midnight church services, gathering of family and friends, the illumination and of Christmas trees, exchanging of gifts, and general preparations for Christmas make Christmas Eve special.
25. December 25: Christmas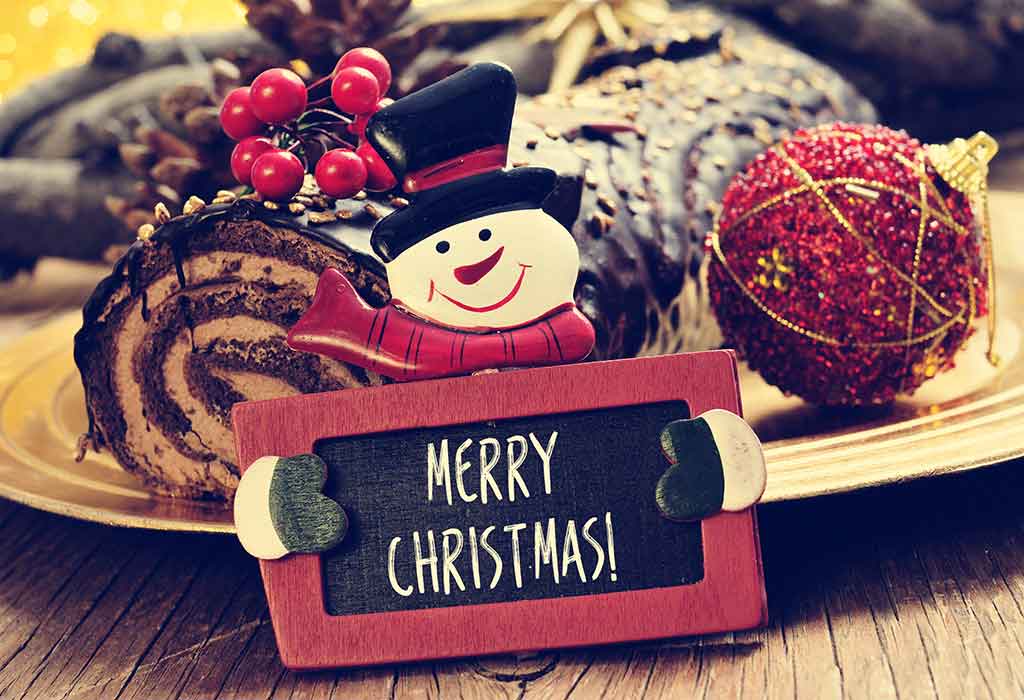 This annual celebration commemorates the birth anniversary of Jesus Christ, the Son of God.
26. December 26: Kwanzaa
This African American and pan-African seven-day cultural holiday celebrate family and community with feasts, music, and dance.
27. December 27: Make Cut-out Snowflakes Day
Christmas without snow is unimaginable. So indulging in origami or kirigami and making snowflakes can be a great way to spend time with family or engage the kids creatively.
28. December 28: National Pledge of Allegiance Day
This day commemorates the date of adoption of the Pledge into the United States Flag Code. It is a current expression of patriotism for all citizens of the US.
29. December 29: Still Need to Do Day
This day comes at a lull time after Christmas when it is time to pause the excitement of the upcoming New Year celebrations and complete some of the unfinished tasks of the current year.
30. December 30: National Resolution Planning Day
When it's time to start thinking of your resolutions ahead of time rather than wait for January 1, you have this day dedicated to planning for the prospect of a positive outcome.
31. December 31: New Year's Eve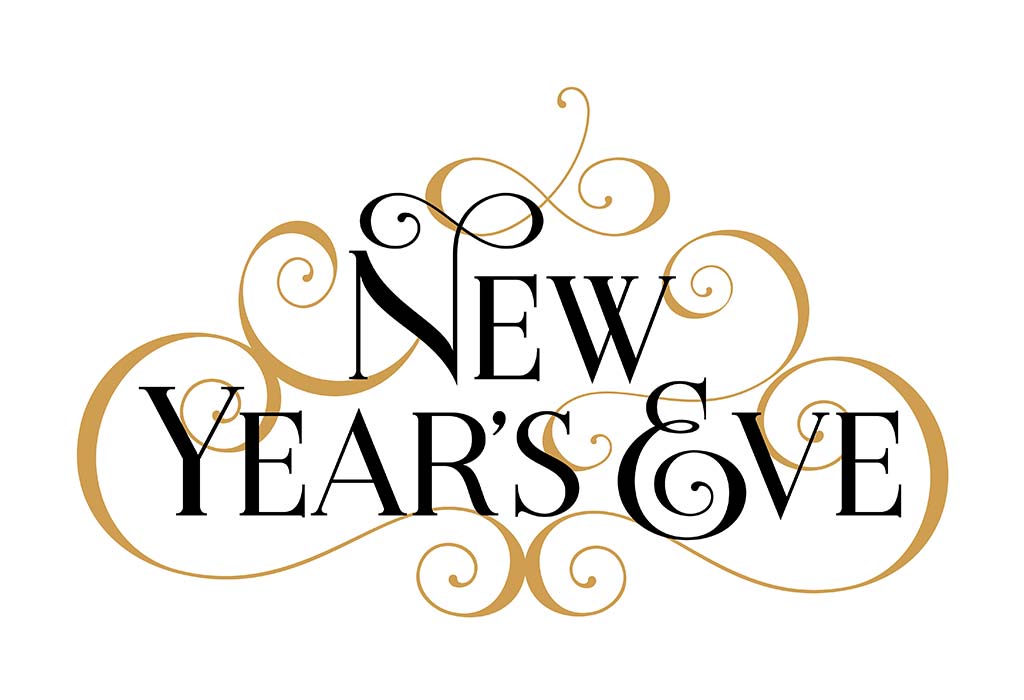 This last day of the year comes to an end at the stroke of midnight on December 31 when we ceremoniously bid farewell to one year and welcome the new with hopes of better luck and happiness.
As we juggle responsibilities and spend time nurturing others in this fast and busy world, we need to recognize our own passions, promote a cause and spend time celebrating them in their own unique manners during a holiday break. Moreover, if we start feeling that Christmas is stuck in a rut as the fascination about the gifts gets fainter, baking gets boring. We no longer believe in Santa, there are less-than regular ways to enjoy the wonderful winter. Get creative and explore the different ways of engaging in these celebrations that honor significant moments and create memories to make our lives more meaningful.