Important Days to Observe and Celebrate in the Month of April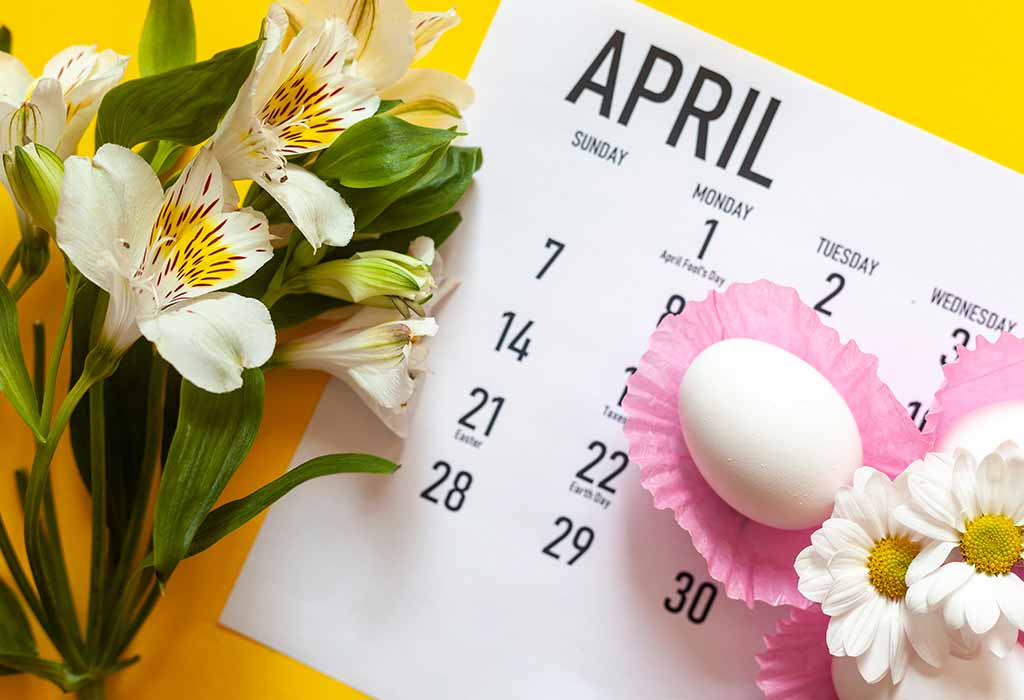 In this Article
Every month has a list of celebrations that are observed and celebrated with utmost gusto. April month celebrations are also plenty in number and they have their share of importance too. As April is just around the corner, we bring to you a list of all those joyous and memorable days that can be observed by you with your family and friends and then celebrated as the joy multiplies when there is the company to share. Let us have a look at the list of holidays celebrated in April or otherwise.
Reasons to Celebrate in April
There are some of the most special days in this year that can bring a lot of triumph into your lives. Hence they do deserve to be observed and celebrated!
1. National Sourdough Bread Day – April 1
A rather interesting day to commemorate the invention of one of the oldest forms of bread ever. Sourdough bread is prepared after a prolonged fermentation of the dough. This is done by using ingredients like lactobacilli and yeast. This yeast which is naturally prepared trumps the cultivated form of yeast and that is what gives this bread a sour taste. This day is celebrated to commemorate the creation of this type of bread. It is one of the most sumptuous food holidays ever.
2. National Chocolate Mousse Day – April 3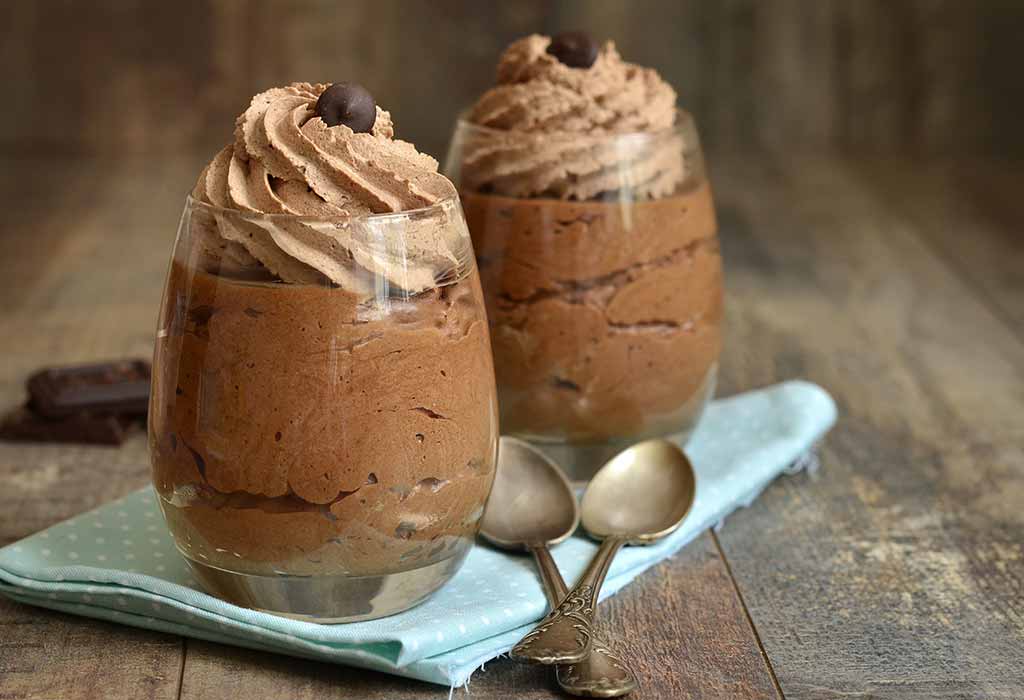 A day to celebrated one of the most loved chocolate desserts ever? Yes, please! This day in April needs to be observed and celebrated. Thanks to the French, chocolate came into our lives back in 1650. It took only a century after that for the creation of this decadent dessert called chocolate mousse. The mousse was one of the most unique techniques that they had developed that was instantly loved by the people. On National Chocolate Mousse day, now that you know the history, this is your chance to bake yourself some delish mousse.
3. National Find a Rainbow Day – April 3
In April, we celebrate the National Find a Rainbow Day. This holiday observed in April is as beautiful as its name. This is a day where we are challenged to look for a ray of hope in a vivid hue, up in the sky, just like a rainbow painting the sky. We all know how the rainbow appears in the sky and all the 7 colours that make it so colourful. This colourful holiday deserves all the attention because it is made to bring cheer and happiness into everyone's lives. You can observe it with your friends and families as you take out crayons and colour hearts in all kinds of bright colours on the printable. Get creative and stick them on windows or doors to draw people's attention and fill their lives with colour too.
4. World Party Day – April 3
Now, this is thrilling. A whole day dedicated to only celebrating the coming together of human lives and being grateful for it. Everyone should be aware of this day to observe it and have the best of time with their loved ones. Everyone has a different reason to celebrate, however, this day is all about celebrating for whatever makes you happy and having a big party. Include the best of food, all your favorite people, and have a gala time to just enjoy the creation of lives and it coming together. You can have whatever party theme that suits you and your crowd and have a blast.
5. National Caramel Day – April 5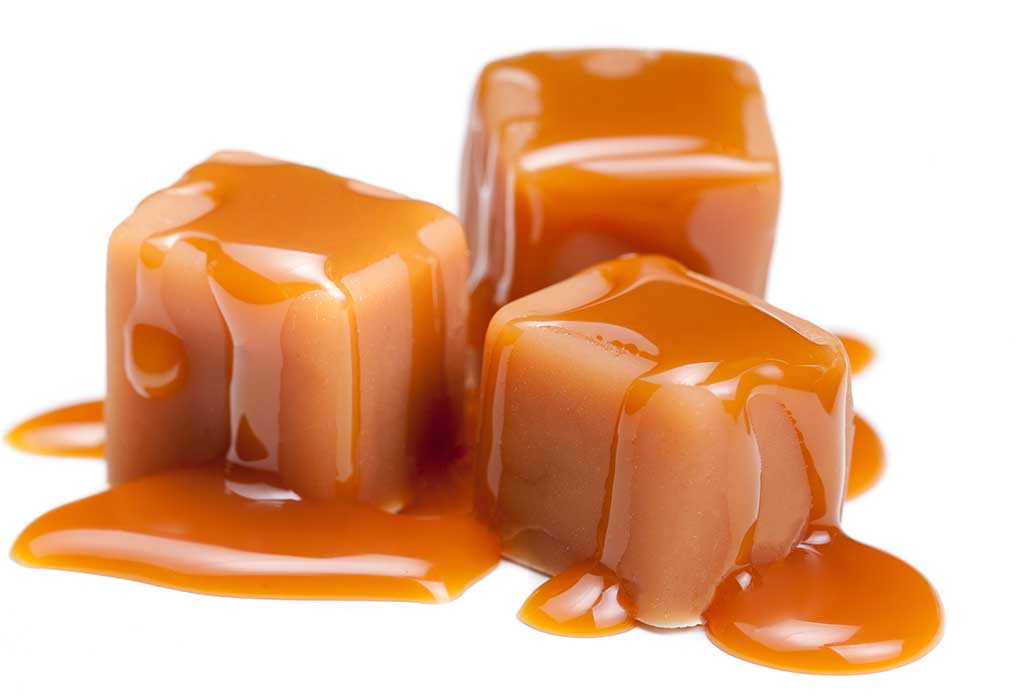 Seems like there are a lot of food holidays in the April national days list. Another interesting day observed in this month is National Caramel Day. Everyone loves the sweet flavour of this candy called caramel. On this day people celebrate the existence of this chewy candy. This candy was first made back in the 18th century. It requires heat and stirs sugar for a long time to get that brownish consistency. This process is known as caramelization.
6. National Twinkie Day – April 6
Isn't it interesting to note that there are such cute days in April, all dedicated to celebrating various kinds of food, of various origin? April 6 allows you to celebrate another food holiday titled National Twinkie Day. This beloved snack cake is said to be prevalent in the category of food since 1930. Though there were a few hurdles in between where the Twinkie production had to shut down because of bankruptcy issues, it made a re-entry into our lives back in 2013 and this day started being celebrated since then.
7. Cherish an Antique Day – April 9
If you are one of those who love all things vintage, this is the perfect day to celebrate what you love about the old-school world. Any piece of antique, anything from yesteryear that appeals to you about how refined and beautiful these classic antique pieces were – can be celebrated by you on this day. Today is the perfect day to rummage through some of the oldest antique pieces that your mother might have, or maybe have a day out with your bestie, loitering in allies filled with cute vintage shops and maybe buy a thing or two just in the spirit of the day.
8. National Cinnamon Crescent Day – April 10
What a sweet April holiday to cherish and celebrate! Have your house filled with the wafting smell of home-baked cinnamon pastries and have it with your family and friend. The dough has all kinds of lip-smacking ingredients mixed into it like sugar, cinnamon, butter – all rolled and shaped into a crescent and ready to be baked! This pastry food holiday has been around for a long time and is so loved and thoroughly enjoyed by all age groups. Make a batch this year to corroborate the day and have a splendid time baking them.
9. National Encourage a Young Writer Day – April 10
It is not just about the food holidays in April, other special days are loved and considered to be important enough to be celebrated. Anyone who finds utmost joy in reading plenty of books, learning new words, is very fond of storytelling, and has something to say – is on his or her way to becoming a great writer. If you ever come across someone like that – encourage them to discover this avenue. And what better? There is even a day in April that is observed to celebrate a young writer. Have them open up and begin with writing and journalizing small thoughts regularly and that would lead them to become a writer they never thought they could become.
10. Grilled Cheese Sandwich Day – April 12
Grilled Cheese is one of the most savoured dishes in America, to begin with. It is a quick- fix to a crappy day you might be having. Maybe that is how it got known to the entire world and now we all would love to have a grilled cheese on a random day because it tastes so good. But what if we say that you have a special day in April that is only meant to have as many grilled cheese sandwiches that you might want to. Breakfast, lunch, dinner – you pick your time and have as many as your heart wants to because why not!
11. National Scrabble Day – April 13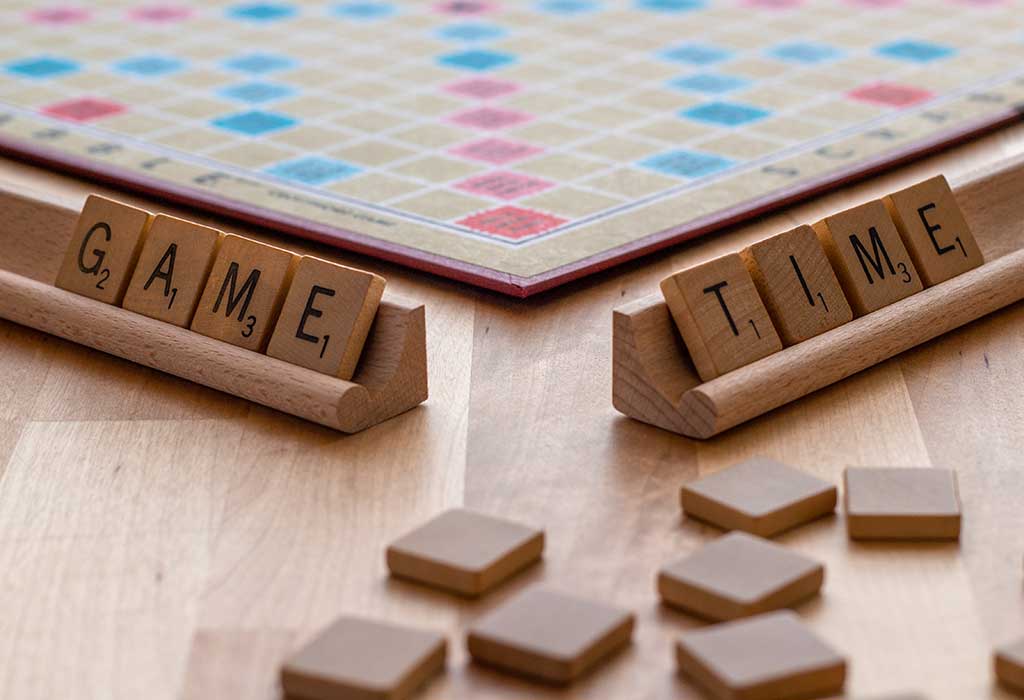 For the love of words – Scrabble is the perfect game for anyone who has immense knowledge about different words. It is a fun game where you build up words and score and the one with the highest score- wins. There is a special day called National Scrabble Day that also happens to commemorate the birthday of the first-ever game inventor himself named Alfred Mosher Butts. This is a perfect day to not only have a healthy competition of scrabble but also honor him for the creation of the concept of games in the first place!
12. National Pecan Day – April 14
Pecan is one of the most beloved nuts that has ever been consumed and is an excellent snack too! April 14th is celebrated as National Pecan day for the love for this nut. Pecan has a very interesting explanation for its name – It is an Algonquian word, and the meaning of the word is that it is a nut that requires a stone to be cracked open. Over the years there have been so many recipes – from pies to wholesome meals with pecan. You can also just gorge on some yummy roasted pecan nuts if you may.
13. National Titanic Remembrance Day – April 15
The sinking of the titanic ship was one of the most gruesome days in history. No one can forget the number of lives that were lost on this fateful day. This is the reason why every year, on the 15th of April – people remember those who lost their lives on this treacherous day for no fault of their own. Almost 1500 people had died that day and it is extremely sad. This day is observed to remember those people. You can read up and learn more about what went on and how the unsinkable ship hit an iceberg and met with a grotesque end.
14. National Orchid Day – April 16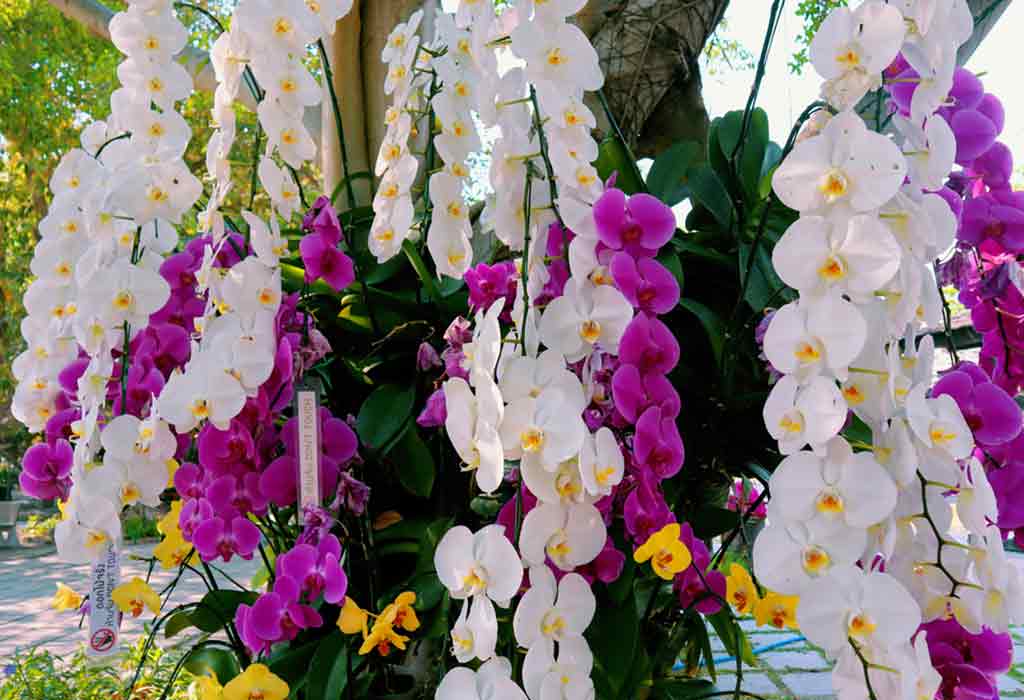 Flowers are always a beautiful sight to behold! Orchid also happens to be a favorite of many and is said to have one of the most diverse flower families ever! This is the reason why every year on the 16th of April, this day is celebrated in honor of these beautiful and colorful flowers. They bloom in vivid hues and can brighten up anyone's day! This day can be celebrated just to have a reason to purchase these beautiful flowers. Maybe share images of it and brighten up someone else's day too! You can also visit some of the most famous botanical gardens around the world that have orchids blooming and gives you a chance to admire their beauty.
15. National Earth Day – April 22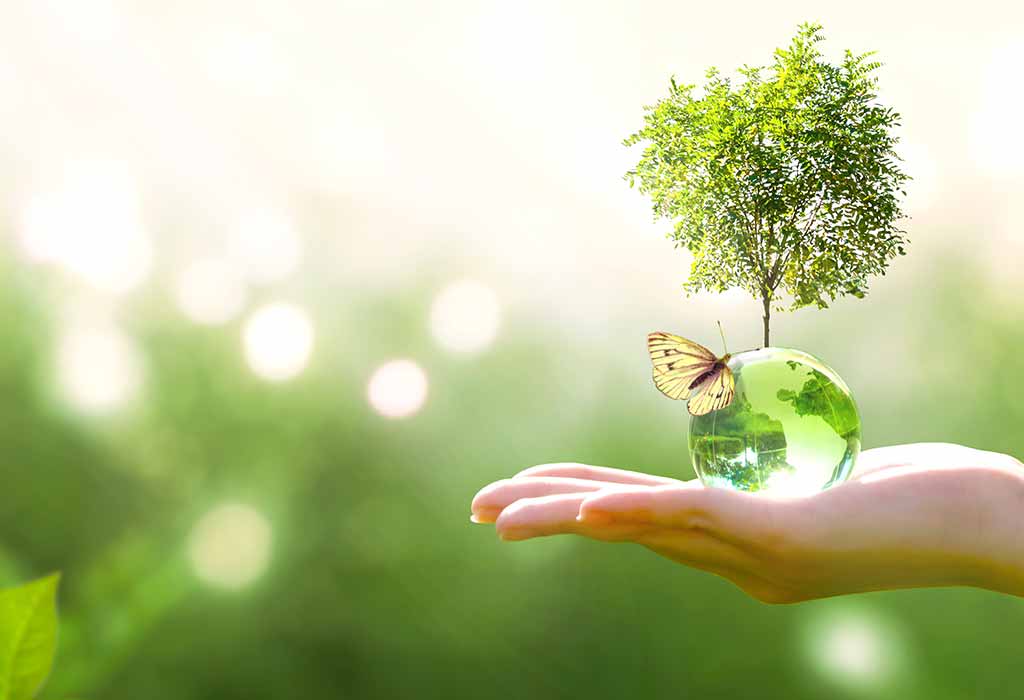 A day dedicated to the environment. A day that puts more focus on how important it is to care more about environment protection. This day is celebrated globally and demonstrates the need to be more responsible about how we treat the environment and our responsibility towards it. This day is also celebrated to put this day on the map of national needs where we take the responsibility of doing our bit for the environment and make others realise its importance too.
16. World Day of Safety and Health at Work – April 28
This day is to commemorate the importance of avoiding occupational accidents as well as diseases. The goal is to try our level best to be aware of and avoid any kind of hazardous diseases, illnesses that may occur in the workplace. It is one of the programmes that is conducted to spare everyone all kinds of hassles such as financial burden, family suffering – all of which comes from a mishap like this.
Just like every other month, April also comes with a plethora of food holidays and special days that need to be observed, remembered, respected, honoured, and celebrated. Here is just a few of them in April that can bring a lot of joy and happiness into your lives. You can explore more days this month that deserve your attention too!