Hygge at Home – 12 Ways to Embrace a Cozy Lifestyle in Your Home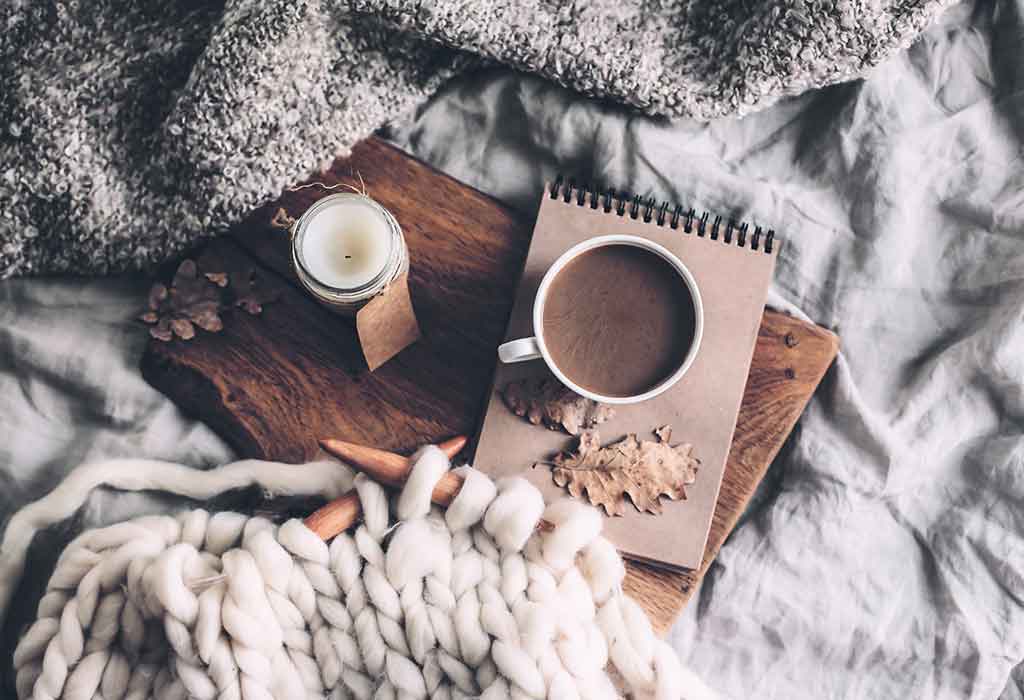 In this Article
Your home is your sanctuary and a place where you will be able to unwind, relax and heal from the stresses of life. This is why it is essential to take care of your home and spend a little time and effort to ensure that it is functional and cozy. While there are many different ways to decorate your home, the concept of Hygge is what you should look into if you want to turn your home into a tranquil place where you can find peace, contentment, and joy.
What is Hygge?
Hygge is the Danish concept of everything cozy that brings warmth and comfort and describes the relaxed and happy Danish way of life. The Danish people use this term to refer to anything associated with comfort and familiarity, like a relaxing camping trip, comfort food, or a favorite book.
Unsurprisingly, many people practice Hygge without realizing it! If you have ever curled up on a cold winter's afternoon with some hot chocolate and your favorite book, you have indulged in Hygge. Having a nice long soak in the bath with bubbles, a glass of wine, soft music, and your favorite scented candles is another typical example of Hygge in action.
The concept of Hygge has one more association, which is the way one can find comfort and coziness in the home through the ambiance. This décor-based concept of Hygge is more popular and is our topic in focus today!
12 Ways to Add Hygge to Your Home
Your home will feel warm and inviting with a bit of effort and a few items that bring literal or metaphorical warmth. Here are some simple ways to create a hygge style home:
1. Focus on Lighting
Hygge takes the art of lighting very seriously and draws on the beauty of natural light during the day and at night. Focus the lighting around the areas where you tend to gather, as these are the places you want to give off that cozy and welcoming vibe. Go for softer lighting to bring about the warm glow you need to tie everything together. Avoid the harsh, bright lights completely!
2. Mixing Textures
The Danish concept of Hygge decorating incorporates different patterns and textures to add some character to the space. By using various textures, you can add great comfort and joy to the overall coziness of the environment. A soft linen blanket, the feel of a wooden tabletop, the warmth of glowing candles, and a fluffy rug to caress bare feet are different ways to add that extra level of snuggle-worthy comfort to your home.
3. Warm or Neutral Colours
Going for the warm, cozy look means allowing the warm tone color palettes to take front and center. You can still feature the cool tones, but try to pick colors that make you feel warm by their cheery, calming hues. Go for natural woods, beiges, creamy warm or neutral-toned pastels. Pick out your favorite colors and mix and match them with the different textures and layers.
4. Candles
Hygge home décor is not complete without candles. Nothing brings in that warm feel better than the soft glow of a candle. Not only do they provide a more natural form of lighting, but they also bring in a literal warmth to the room. You can enjoy a few scented candles while soaking in a warm bath, reading your favorite book, or cozying up to watch your favorite movie with a glass of wine. Everything feels more luxurious and relaxing with some candles around.
5. Earthy Elements
Nothing represents coziness more than an earthy-toned environment. Beautiful plants in stone or clay pots and rustic accessories will add a cozy and earthy charm to the home as they help us feel much closer to nature and tranquillity.
6. Accessorise
You do not need anything fancy to use as accessories for your cozy, calm space. Add some Hygge essentials like pillows, throw blankets, rugs, and anything else that brings you joy. Make sure to throw in a couple of pretty lamps to bathe your hygge room with its warm light.
7. Vintage Vibes
If you wish to add props to your home to add more charm to it, try adding those that will give your home excellent vintage vibes and a strong character. An element of hygge is that what you showcase at home should also have some emotional or sentimental value, bringing comfort. This could be anything from your grandmother's sewing machine to your father's favorite books. Anything that has a story or that can stir up the nostalgia is welcome in a hygge home.
8. Revamp Your Outdoors
Whether you have a huge backyard, a cozy balcony, or simply a windowsill, you can hygge up your access to the outdoors. Depending on the weather, add some potted plants, a cozy seating area, and some pillows or blankets. Even if all you have is a windowsill, you can always decorate it and put a cozy table in front of it, by which you can enjoy a hot drink, a good book, and your favorite meals.
9. Bake
You can enjoy hygge at home by indulging in some hygge activities that add a bit of character to your home. Whether you are going to bake a simple, rustic bread, or a rich and delicious pie, you will find that baking can be quite healing. You will also have the additional benefit of filling your home with the aromas of freshly baked goods, resulting in you being able to enjoy hygge with your senses of smell and taste as well.
10. Create a Cozy Spot
There can be nothing more calming and peaceful than enjoying some time in a cozy corner of your home while indulging in your favorite activity. You can spend your time there reading, sketching, sewing, writing, or doing anything that you fancy. You can add a window seat, a bean bag, or a cozy armchair with comfortable and soft pillows. Keep your favorite blanket there, along with a table, some candles, soft lighting, and a cozy storage unit to hold the items you need to help you to relax.
11. Enjoy a Hot Beverage
Enjoying a hot beverage the hygge way means enjoying it properly! Whether you opt for coffee, tea, or hot chocolate, make sure that you prepare and serve these hot beverages the right way so that you can also enjoy the lovely ambiance along with them. Take the time to grind some coffee beans and froth your milk. Dig out your China tea set and enjoy your tea time properly. Don't use hot chocolate powder, but opt for making it the traditional way, using milk, cream, and actual chocolate chunks stirred over a stove. You can enjoy your beverage during your quiet time, working on your hobbies, or you can enjoy it over a movie or chat sessions with friends and family.
12. Makeover Your Bathroom
A bathroom can often function as a sanctuary and a place to get away from it all. Creating a cozy environment in the bathroom can bring a whole new meaning to washing your stress away. You do not need to remodel your bathroom completely to do this! Making a few simple changes will be enough. You may need to get rid of a few old things that take away from the warm atmosphere you are going for, or you can breathe new life into some things through refurbishing. You can also look into what you have the space to add. By adding warm lighting, a plant or two, and a few scented candles, you will be well on your way to creating a hygge bathroom space.
Implementing hygge in your life can be the perfect antidote to modern living. It prioritizes living in the moment, allowing you to enjoy even the simplest of things to the fullest. From enjoying time together with family and friends to cozying up in your reading nook with hot cocoa and a book, hygge is a concept everyone should incorporate into their lives to improve their quality of life.
Also Read:
Best Black and White Home Decor Ideas
Best Decorating Ideas For Craftsman Style House
Best Spring Decor Ideas For Your Home