How to Meal Prep – Pros, Cons, and Recipe Ideas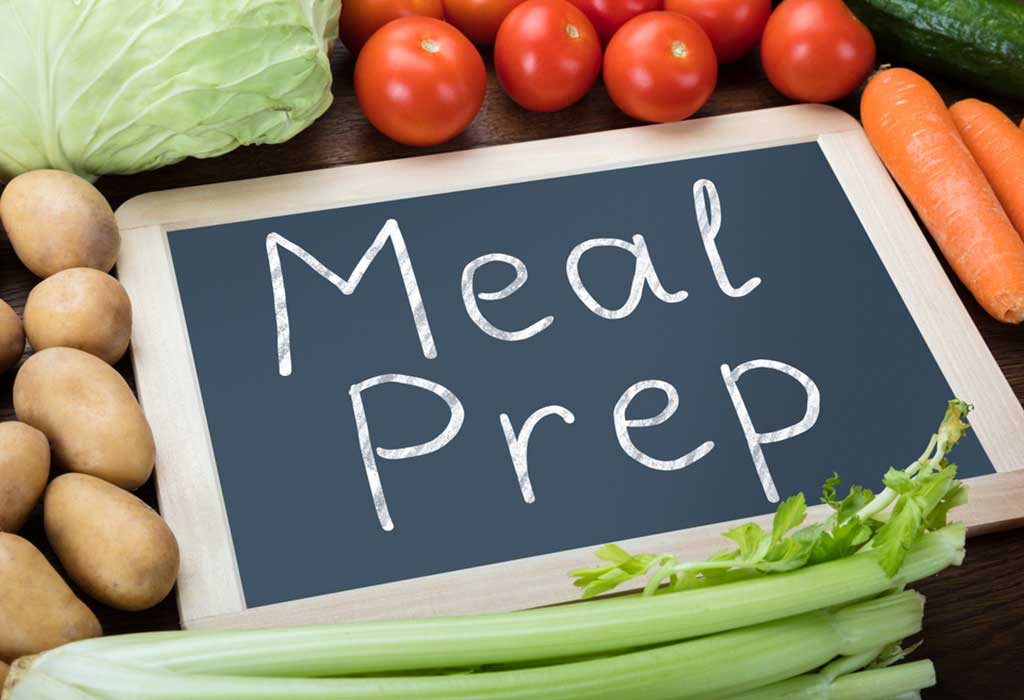 Working professionals who come back home late usually find it hard to prepare their meal and clean up post-dinner after the day's exhaustive work. To add convenience to one's life, the idea of meal prep for beginners evolved. It involves planning your schedule and preparing meals in advance by freezing, storing, or simply making preparations for a bulk meal.
What Is Meal Prep?
Meal prep is a planned process for preparing food per your schedule to save time and add nutrition goals with a lesser portion of eating and managing a healthy diet. This setup makes it convenient for people to save time by simply grabbing the prepped meals both before leaving for work and after returning home.
Also, pre-prepared food makes it easy for you to stick to your diet plan. Since the food is already prepared, the portion of intake and diet is also pre-decided. This way, you tend to avoid unnecessary consumption of calories, and therefore, it is an excellent idea to meal prep for the week for weight loss. Controlled portions make it easy for you to just grab it and have it without worrying about excess calories and overeating.
It is a misconception that meal prep for bulking is a tedious and lengthy task. By adjusting the meal prep schedule according to your meal preferences, goals, and plans, you can become a pro in no time.
Some of the ways and means to meal prep in advance are mentioned below:
Make-ahead meals: You can prepare a full meal, store and refrigerate it for further use.
Batch Cooking: Food is cooked in large batches and divided into small portions to be used over the week.
Portioned meals: A fresh meal is prepared and stored in grab-and-go portions by splitting into small portions.
Ready to cook ingredients: This involves preparing the ingredients beforehand by cooking, chopping, and slicing to be used as necessary.
Pros and Cons of Meal Prep
Cooking becomes very hard, especially for people who have jobs, businesses, or families to tend to. Amid such responsibilities, it becomes convenient to order food or eat outside. Some of the major consequences of this lifestyle are that it does not give you time to tend to the health of your mind, body, and soul.
Pros of Meal Prep
The cycle for what is available for different meals of the day is eliminated. All you have to do is warm the already prepared food or make a variant from the sliced and diced ingredients. This saved time can be utilized for other important work.
The trips to grocery shops are also reduced, saving your time, and the extra burden to the pocket as impulse shopping and additional spending is considerably reduced.
Inculcating the diet plans and healthy eating habits becomes simpler and more convenient. You stick to the food that is well prepared in advance, and so any chance of extra calorie consumption is automatically avoided.
The creativity in kitchen skills is explored and enhanced to the highest point. The reason for the same is that the process of meal prep involves lots of consistency and discipline. Also, you try to adjust the recipes to suit your requirements and taste buds.
Your relationship with food also improves as now you start thinking about the reasons behind why you may be gaining that extra weight or why you still suffer from nutritional deficiencies. In this manner, you also promote healthy eating for yourself.
Cons of Meal Prep
While there are definite pros, there are certain hidden cons as well which can make meal prep not suitable for you:
Sometimes meal prep does not allow you to have any other thing as the food is already prepared. Especially when you have lesser time or are craving for other options, it becomes frustrating.
The dishes or meals may turn bland, or salty, or may be different than what you had expected. But then if you are going short of time or are already at your workplace with the food, you don't have any option but to have the same food.
It may also happen that if the planning is not strategically done or some unexpected events occur, the meal prep may get wasted.
You need a high level of consistency, planning, and scheduling, or else the entire meal prep process may go haywire.
If you often eat junk food and frequently rely on delivery and takeouts, adjusting to this process may be difficult.
How to Start Meal Prep?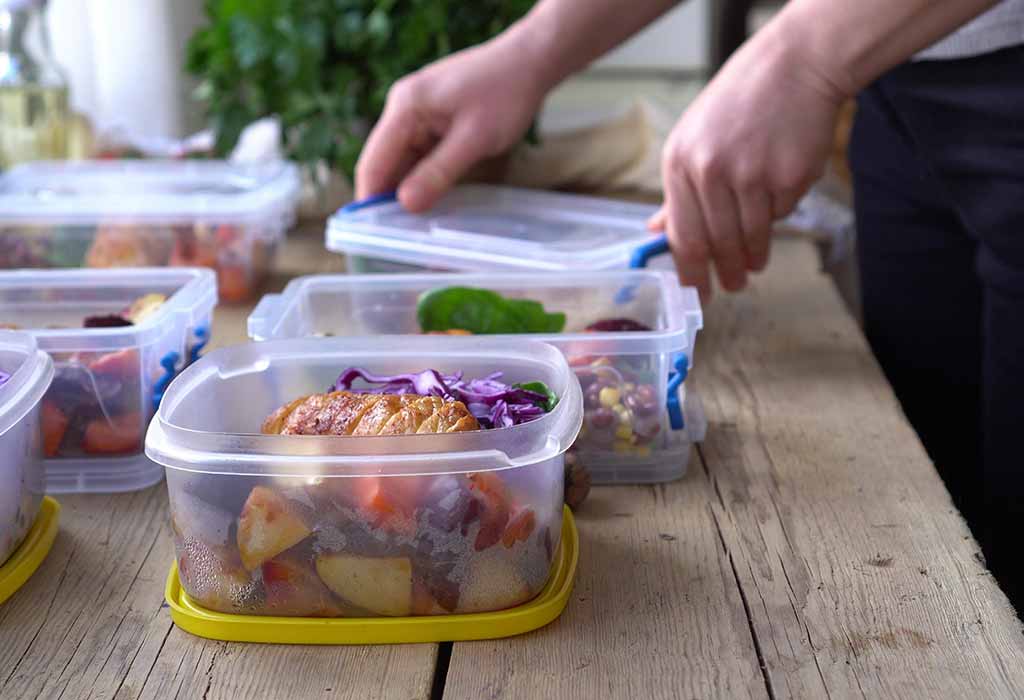 There has to be a beginning to every new adventure. But if you follow common guidelines and plan diligently, every work can be enjoyed and appropriately managed.
1. Accurate Portions and Variety of Meals
It is the most crucial step when you decide to start the meal prep since you need to decide on the meals you have to focus on and the method you would like to opt for. It would help if you also considered how many portions you need to prepare before the prepped meal get stale.
To decide on the dishes for the meal prep, you can also take the help of various apps and guides available on the internet. These apps suggest recipes depending upon the ingredients available to you. When you are a beginner, it is recommended to go with your known recipes before preparing more complex ones. Also, avoid picking a single recipe for the entire week. This is a definite no-go during meal prep for picky eaters since they will get bored of eating the same thing and ask for freshly made food, making your meal prepping practice useless.
2. Aim for Variety in Nutrition Rather Than What is Liked by Everyone
One can select meals that are protein-rich and have lots of vegetables included and also with complex carbs. A mix and match of different food would make it easier for your taste buds to survive for the entire week and keep your body rich with all the required nutrients such as beneficial compounds, minerals, and vitamins.
3. Consider Dietary Requirements and Restrictions While Prepping
During food prep, consider and cater to your family members' dietary requirements and restrictions. This can involve not including any ingredients that one of the people may be allergic to, health-related considerations, and not touching utensils with each other for those with sensitivities regarding diet, among others. While this may seem tedious at first, you will get used to it with time.
4. Cutting Down on Cooking Time
The core concept of meal prep is saving time, so spending hours and hours preparing food on the weekends would lose the essence of meal prep. Some of the tips to reduce cook and prep time are mentioned below:
Create and stick to a specific schedule for grocery shopping and meal prep as per your requirement and activity schedule. Making a consistent schedule simplifies the process and keeps you free for other things that may get piled up otherwise.
Always try to make recipes requiring different methods and cooking equipment. This way, you will not have to wait and, in turn, save time and energy.
A thoughtful work process assists in saving lots of time. At the inception, work on the meal that requires a longer time. Scan through the ingredients so that dicing and slicing for all the dishes can be done together. Cold meals can be prepared while others are cooking. Take the help of automated gadgets such as rice cookers.
Always keep a pen and pad in the kitchen to note down the grocery shopping list. This saves you from wasting time while shopping and you do not forget any item.
5. Appropriate Storage Containers
Always store the prepped meals in containers that are convenient to use and stackable to organize in the refrigerator. Appropriate containers make your meals retain nutrients and also taste better over a while. Some of the recommendations are mentioned below:
For ready-to-cook ingredients, use airtight containers.
Use BPA-free containers that you can use in a microwave.
Freezer safe containers.
Compartmentalized and leak-proof containers.
6. Safety While Cooking, Storing, and Reheating
It is vital to look into the safety of food while cooking, storing, and heating to avoid food poisoning or other ailments. Some of the approved guidelines are:
Adhere to proper temperatures.
Cool the food quickly before storing it.
Keep track of storage time for food purchased.
Cook at an appropriate temperature.
Thaw the frozen food safely.
Reheat food at an appropriate temperature and only once.
Use date and label to keep track of the time to consume food.
Foods for Meal Prepping
For a number cruncher and a food lover, it is essential to plan a meal prep efficiently. Also, do not forget the aspect of health benefits while doing so. Some of the food that can be meal prepped are:
Autumn kale and sweet potato salad
Pumpkin pie and overnight oats
Bagel lunch box
Tuna Salad lunch box
Cheeseboard lunch box
Hummus Lunch box
Pizza roll-up lunch box
Freezer breakfast burritos
Smoky roasted sausage and vegetables
Easy Meal Prep Ideas With Recipes
Meal Prep ideas have to be easy and quick and should last for at least some days and satiate your taste buds.
1. Mediterranean Chickpea Salad
One of the best breakfast meal prep ideas, this will keep you energized for the entire week and is tasty and nutritious since it is full of proteins.
Total Time
10 minutes
Servings
8 servings
Ingredients
2 cans of 15-ounce chickpeas drained and rinsed
1 large diced cucumber
1 diced red bell pepper
2 cups halved cherry tomatoes
¼ cup diced red onion
4 oz crumbled feta cheese
¼ cup parsley finely chopped
Lemon – To taste
How To Make
Mix all the ingredients in a bowl.
Stir thoroughly to give a good mix.
Transfer in a bowl or a jar and serve or store for meal prep.
2. Buddha Bowl Recipe
Full of nutrition, easy to make and store, and loved by all age groups, this is one of the easiest lunch meal prep ideas for your afternoon meals.
Total Time
40 minutes (including 25 minutes of cooking time)
Servings
4 servings
Ingredients
2 tablespoon olive oil
Quinoa 1 cup
Chickpeas drained and rinsed 1 cup
Veggies, such as red onion, Brussel sprouts, or carrots – 2 cups
Tahini sauce
Maple syrup
Lemon
How To Make
Cook quinoa as per the directions on the packet. Allow to cool down into 4 portions in double the size of the container.
Heat the oven to 425°F.
Toss the vegetables in the oil and season with pepper and salt.
Spread the veggies on the baking sheet and bake in the oven for around 15 minutes.
On the other side, shake the ingredients for tahini dressing.
Add the chickpeas to the quinoa portion and veggies on the top. Drizzle the tahini dressing on it or add it fresh while serving.
You can store this in the refrigerator for 4 days and always serve hot.
3. Cold Sesame Noodle Bowl
One of the most delicious dinner meal prep ideas, this recipe is budget-friendly and a guaranteed favorite of the crowd.
Total Time
45 minutes
Servings
4 servings
Ingredients
Almond butter 1/4 cup
Red pepper flakes 2 tablespoons
Lime Juice 1 tsp
Maple Syrup 1 tsp
Sesame oil 1 tbsp
Vinegar 1 tsp
Soy sauce 2 tbsp
Garlic 2 tbsp
Ginger 2 tbsp
Pasta or spiral noodles 1 packet
Chickpeas 1 cup
Spiralized vegetables 2 cup
How To Make
Follow the package directions to cook pasta and rinse in cold water after cooking.
To prepare the sauce, mix the almond butter, red pepper flakes, lime juice, maple syrup, sesame oil, vinegar, soy sauce, garlic, and ginger.
Divide chickpeas, cooled pasta, spiralized vegetables, and the sauce in 4 portions and store in a tight container for up to 4 days.
How Long Does the Meal Prep Food Last?
Different meal prep food has a different shelf life as per the ingredients involved. However, most of the food remains fresh and tastes good for around 4 days in the refrigerator when stored correctly and at the appropriate temperature. Another way is to make meals twice a week to keep the food as fresh as possible.
However, it should be noted that before you store the food in the refrigerator, cool down completely and let it rest for 2 hours at least. Also, use proper containers that are safe for storing food and maintain the desired temperature.
How Does Meal Plan Differ From Meal Prep?
Meal prep and meal planning are the two facets of the same situation. The ultimate goal for both things is to serve meals on the table in a simplified manner. Meal planning is deciding the menu that suits your schedule, requirement, and taste. Meal prep is the process of preparing the ingredients and food ahead of time. Both the terms go hand in hand and are essential to have proper food on the plates.
How Should You Reheat Your Meal Prep Food?
You can reheat the meal prep food in a microwave or the stove. Typically, food cooked in liquid or sauce can be efficiently heated in a microwave. The dry ones should be reheated preferably on the stove in the container with the lid to retain the moisture.
The time to reheat depends upon the servings you are reheating. The more the food, the more that is required for reheating.
Meal prep is a boon to working people and those who prefer putting in less time in the kitchen. It promotes healthy meals, is nutrient-rich, and discourages fast food and outside food. Meal prep methods can be decided depending upon criteria, such as meal preferences, schedule, and goals. Thus, adopt meal prepping and observe how it makes your life so much easier and organized.
Also Read:
Delicious Sunday Dinner Ideas for Family With Recipe
Balanced Diet – Importance and Advantages
No-Sugar Diet – Pros, Cons, Food to Eat & Avoid