How to Make Sure You Have a Fantastic Mother's Day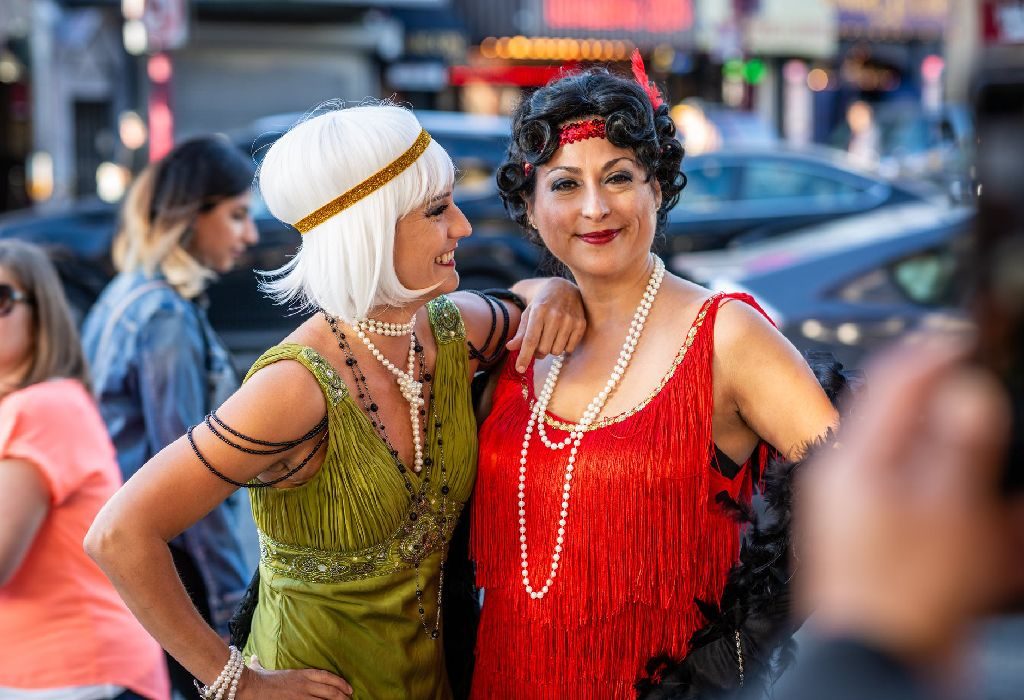 In this Article
While greeting cards and flowers make for good Mother's Day gifts, it's time to step out of the box and think of some grand ways to celebrate Mother's Day. Take your planning to the next level by incorporating some mind-blowing ideas that will make your mom feel special all the way.
Being a Mom is no easy feat and who knows this better than you? Make sure you make your old girl feel special by giving the oft-repeated ways of celebrating Mother's Day a pause and getting your creative juices flowing. Give these ideas a shot to help spin a great celebration.
Unique Plans for Mother's Day
1. Cocktail Party
This Mother's Day, a great way to celebrate the event would be would be to book an exotic, offbeat venue your mom's never been to before and host a cocktail party. Depending on proximity and convenience, you can pick farmhouses, lush lawns or even a private cottage. Fancy, huh? Be prepared to enthrall your mom by arranging for food, champagne, and things she love. Invite some of her closest friends to join in the celebrations. You can be assured it will be a day she won't ever forget.
2. Jet Set
Sometimes, moms just need a vacation on their own. Why? To get away from the household chores, work, and all that cooking. The best way to accomplish that dream for her would be to send her on a solo vacation to a beautiful island resort. A 3-day stay in Goa would be an ideal Mother's Day celebration, we think. The 5-star service and luxury accommodation are just some of the perks she can expect to enjoy at the resort. Send your dad along to make it like a second honeymoon. ||
3. Themed Blowout
If your mom is a fan of classic movies, you could always throw her a stylized, Great Gatsby-inspired party that is high on glamour. You can even get your little ones to help glue the invites or put up the streamers. You would need all the help possible to put this thing together – from invitations to dress code, everything needs to be spot on. Inform all guests to dress their best – only formal wear allowed! Hire a band that plays good jazz music to set the mood for the entire party. Not only will your mom be blown away with the idea, she will not forget it anytime soon.
4. A Day at the Spa
Stuck with less than stellar ideas on how to celebrate Mother's Day? How about booking mom a spa session where she can forget all her worries, feel rejuvenated, and emerge looking beautiful than ever? What's more, you can join her at the spa too, thus doubling the fun! This can be a great way to connect over a glass of summer cooler and exchange mommy tales. Not only is the gesture sweet, but it will also make her feel like a queen.
5. Fine Dining
Give your mom a break from making food for the family by taking her to a swanky restaurant for a 4-course meal. Fine dining options are plenty; you need to choose a place that serves her favourite cuisine too. You could also order her favourite bottle of wine to complement the meal.
There are a number of Mother's Day celebration ideas that you can opt for. However, taking it a notch higher by organising something special and exclusive will really impress your mom and make her feel all that more special. After all, she does deserve the attention and pampering.
Also Read:
Mother's Day Brunch Menu's and Recipes
Mother's Day- 10 Common Emotions Experienced on This Day
?>