How to Make a Raised Garden Bed in Easy Steps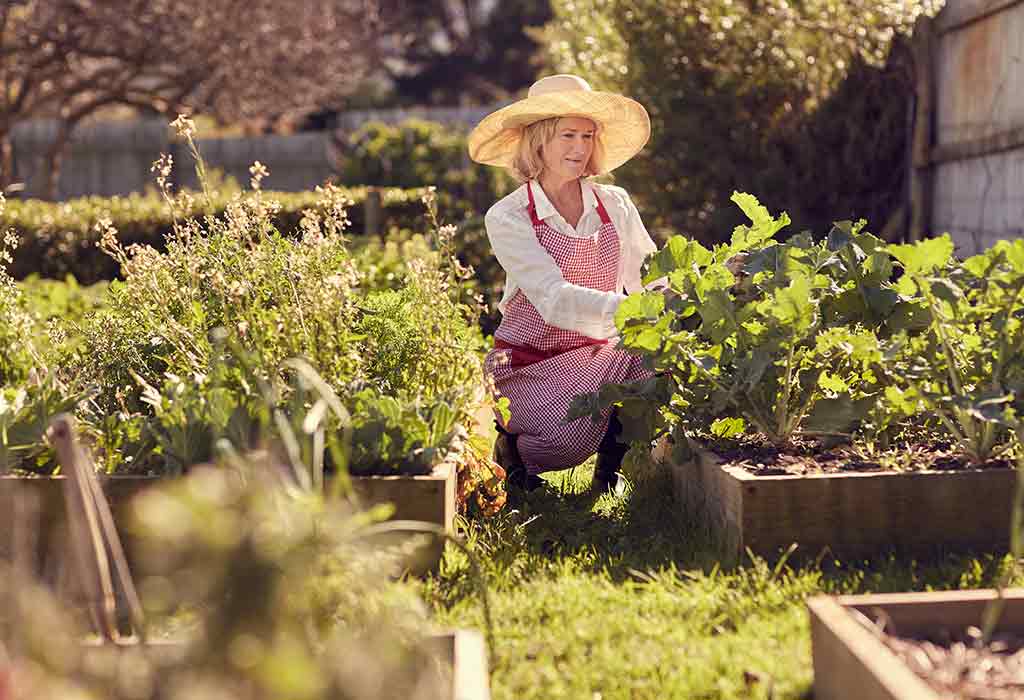 When it comes to the best way to grow vegetables, fruits, or herbs in small spaces, most gardeners bet that raised garden beds are the ideal option. As some like to call them, the garden boxes come with their own benefits, such as faster growth of plants and an aesthetic appeal to the garden, making it a highly preferred form of vegetable gardening by many. If you've been considering a raised garden bed, this article has all you need to know about how to build one in your garden.
What Is a Raised Garden Bed?
A raised garden bed is a freestanding frame or a box that has no top and bottom. It sits above ground and is meant to hold good-quality soil for growing vegetables, fruits, flowers, or herbs. Since the beds have no bottom, the roots of the plants can be grown further down into the ground and get nutrients from the soil.
A raised bed can be made out of a wooden frame 4ftx3ft and 6 inches thick that holds potting soil to grow various plants in its simplest form. People also make thicker raised beds that can rise a foot above the ground to support shrubs that need more nutrition. However, a raised bed can also be made without using a frame- they would consist of 6-8 inches of soil mound with a flat top. The frame provides a solid boundary for the roots and keeps the soil from getting eroded.
What Are the Benefits of Raised Garden Bed
Raised garden beds come with several advantages such as:
Vegetable gardens are easy to maintain when several raised beds are grouped.
It is a much more efficient form of growth in cultivated areas as you will be planting the seeds/ seedlings closer together.
Since the plants are placed nearby, they tend to grow and mature faster to compete for sunlight and nutrition. In addition, plants can sense the proximity of other plants and raise their developmental process to compete.
Gardening chores in a raised bed garden are easier, and you won't have to bend or kneel too much. The physical effort you will have to put into working on your garden is less.
The yield by plants is better as the soil is well-drained and aerated. It also promotes deeper rooting and nutrition absorbing capacity.
Raised beds are ideal in some setups as they keep things organized where a conventional row set up might become too cumbersome.
Having raised beds is an excellent way to control the quality of the soil, especially in areas where the ground is not suitable for gardening. It helps you keep a tight check on the nutrient and pH levels during specific growth stages.
Since the soil in a raised bed can retain heat for longer, it allows for a longer growing season.
Raised garden beds have fewer problems with weeds as the soil used is not contaminated. Since the bed is also raised above the normal ground, there is a lesser chance for invasive species to proliferate.
Companion planting is much easier in raised beds.
What Can You Grow in Your Raised Beds?
You can grow any fruit, vegetable, herbs, or flowers of your choice in your elevated planter. One way to keep things fun is to have a themed bed with all the ingredients for a complete meal. Here are some ideas:
A Salad Garden: You can grow all the ingredients that would go into your salad in this bed. In the middle of the bed, you can plant spinach and lettuce. The front of the bed can be used to grow carrots, onions, and radishes. Finally, you can plant tomatoes and peppers in the back.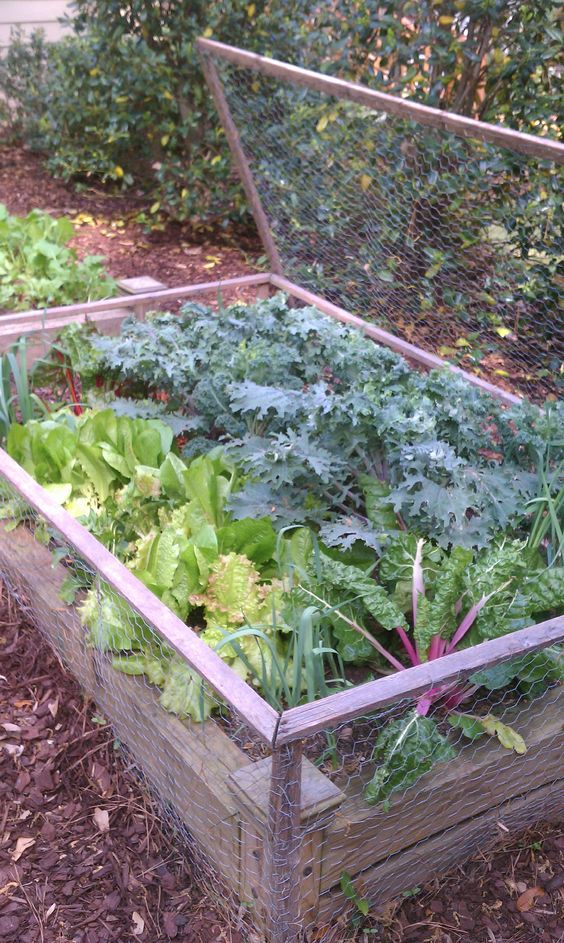 Herb Garden: If you have enough space in your yard, build a bed just for herbs. You can plant cilantro, parsley, and oregano at the back, plant basil and chives in the front of the bed. In the middle, you can have rosemary, sage, and thyme. When the herbs are mature enough, they harvest only in small quantities to keep growing and producing.
A Salsa Garden: On a third raised bed, you can plant a salsa garden. Start with red onions, cilantro, and oregano in the front. In the back plant, two tomatillos- as these plants need a pair to pollinate. You can have a range of spices such as Fresno chili, Serrano, and Roma tomato in the middle.
What You'll Need for a Raised Garden Bed
If you don't want to spend a lot of money on a commercially available raised bed kit, then you can build one by yourself with a few skills. Here are all the materials you will need to make a simple 4ftx4ft raised bed:
The frame is made with cedarwood boards that are 6 inches wide and 8 ft long. These are available as standard lengths.
You can either cut the boards in half by yourself with a circular saw or have it done at a lumber store.
A 3 ft length of pine stakes that are a 1-inch square. These will be used as support bracing at the corners.
Long screws
Circular saw/ hand saw
Tape measure
Screwdriver/ drill screwdriver
Steps
These are the steps to make your DIY raised garden bed:
1. Cut the wood into proper sizes
If you have purchased two lengths of 8ft long lumber, you will have to cut them exactly in half. As a result, you will be left with four pieces of 4ft length boards.
From the 3ft long pine stakes, cut four pieces that are 6 inches in length.
2. Assemble the Bed Frame
Drill small holes in the side of the wooden boards where the edges of each board meet. These will form the frame.
Lay down the boards on the floor such that they overlap on the pilot holes that are drilled. Screw the boards together using long screws to make a 4ftx4ft frame.
For extra strength, screw the pine stakes at the four inside corners.
3. Fill the Bed
Place the bed in the place that you want it to be in.
Make the bed by pouring in a soil-compost mix needed to plant your desired vegetable garden.
Add a little extra soil, even if it goes over the maximum thickness of the bed. The soil will eventually settle.
The bed is ready for seeds!
How to Choose the Right Wood for Raised Beds
Technically any wood can be used to make raised bed frames; however, there are concerns with harmful chemicals potentially leaching into the soil from treated woods. Three options work well when it comes to making your vegetable planter box:
Untreated wood: This is the natural wood that comes out of the mill without any chemical treatment. It is also prone to decay and insect attacks in no time. The best natural wood for the job is Cedar which can last for 10 to 15 years. It is also insect-resistant because of the wood oils. Cedar can be quite expensive to some gardeners.
Safer treated wood: Most modern treated woods do not contain harmful chemicals that leach out in any significant quantity that can affect your health. If you are still uncomfortable using it, the inside of the wood can be lined with polyethylene sheets before pouring into the soil. That way, the wood never comes in contact with water.
Thick Untreated wood: Since thin wood decays fairly quickly, you could use thicker wood to make it last for years. 2-inch lumber of larch can last up to a decade even when untreated.
Alternatives to Boards
There are a few other alternative materials that can be used to make raised planter boxes. Here are a few:
1. Concrete Blocks
Concrete blocks are highly durable and last for decades. However, they tend to increase the pH of the soil over time. Therefore it becomes necessary to test and amend the soil periodically.
2. Stone Walls
If you have surplus stones from construction, use them to make great raised bed walls.
3. Composite Wood
Composite wood is made out of plastic and wood fibers bound together. As a result, they are highly durable and quite expensive.
4. Pallets
Pallets are made out of durable wood for the shipping industry. As long as you know where the wood comes from exactly, they are cheap and efficient.
5. Railroad Ties
Oil railroad ties are excellent for making raised beds. Although they are treated with creosote, the chemical would have leached away over the years.
A DIY raised garden bed can be made with some lumber and basic carpentry tools. Raised garden beds are easier to cultivate than traditional rows and give you more yield per square foot of land than other growing forms. It is also possible to use other materials to make the bed frame to keep it creative or cost-effective.
Also Read:
Ideas to Create Small Urban Garden
Unique Ideas to Create Vertical Garden
Keep your Garden Evergreen with Seasonal Gardening